Warm weather means cookouts and of course that means perfect burgers. Where would the burger be without the bun, however? We wanted to come up with a recipe for making our own homemade burger buns to already set up cookouts for success.
For hamburger buns, we've always loved potato rolls. They're so moist, and there's that undercurrent of sweetness that really adds something amazing to a burger. It turns out the secret to perfect potato buns is mashing the potatoes beforehand and mixing them in with high-protein flour. Keep reading below for this fantastic recipe…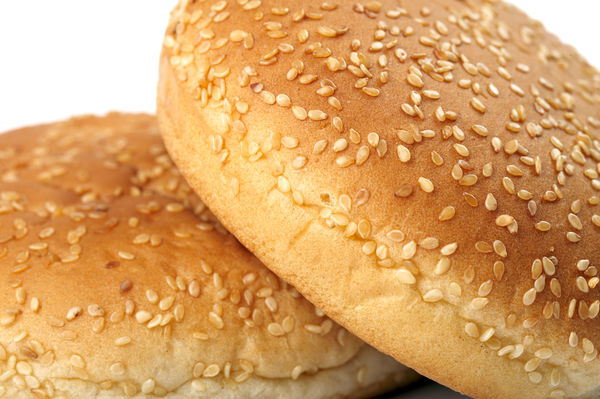 Potato Burger Buns
(makes 6 buns)
Ingredients
1lb russet potatoes, peeled and cut into 1″ pieces
2 tablespoons unsalted butter cut into pieces
2 1/4 cups bread flour
1 1/2 tablespoons sugar
2 teaspoons instant or rapid-rise yeast
1 teaspoon salt
2 large eggs, 1 lightly beaten with 1 teaspoon water and a pinch of salt
2 tablespoon sesame seeds (optional)
Directions
Place the potatoes in a medium saucepan and add water to just cover. Bring to a boil over high heat. Reduce the heat to medium-low and simmer until the potatoes are cooked through (about 8 to 10 minutes).
Transfer 5 tablespoons of the potato water to a boil to cool. Drain the potatoes. Return the potatoes to the saucepan and place over low heat. Cook, shaking the pot occasionally, until any surface moisture has evaporated (about 1 minute). Remove from heat. Mash the potatoes well. Measure 1 cup firmly packed up of potatoes and transfer to a bowl. Stir in mutter until melted.
Combine flour, sugar, yeast, and salt in a mixing bowl. Add the warm potato mixture to the flour mixture and mix with hands until combined. Add 1 egg and the reserved potato water. Mix well until the dough is slightly sticky (8 to 10 minutes).
Shape the dough into a ball and place on a lightly greased container. Cover tightly with plastic wrap and let rise at room temperature until almost doubled in volume (30 to 40 minutes).
Turn the dough onto a work surface. Only dust with flour if the dough is too sticky to comfortably handle. Pat gently into an 8″ square. Use a knife to cut the dough into 9 pieces. Separate the pieces and loosely cover with plastic.
Working with 1 piece of dough at a time, form the dough pieces into smooth, taut rounds by cupping your hands around the dough and move your hand around in circular motions.Cover the rounds with plastic and let rest for 15 minutes.
Line 1 rimmed baking sheets with parchment paper. On a lightly floured surface, firmly press each round into 3 1/2″ disk of even thickness, expelling any large pockets of air. Arrange on the baking sheets. Cover once more with plastic wrap and let rise to room temperature until almost doubled in size (30 to 40 minutes). While the rolls rise, preheat the oven to 425F.
Brush the rolls with the egg wash and sprinkle with sesame seeds. Bake the rolls until a deep golden brown (15 to 18 minutes), rotating halfway through baking. Transfer the baking sheets to wire racks and let cool for 5 minutes. Transfer the rolls fro mthe baking sheets to wire racks. Serve.
Enjoy!
Recipe adapted fromKing Arthur Flour
SKM: below-content placeholder
Whizzco for 12T