There are certain things that we would simply never share online because we know how awful people can be. For example, if we managed to rescue a very expensive couch from the trash, we would take that one to the grave. This woman did not and she is now being roasted mercilessly for the decision. Someone else's trash has become her treasure.
Social media is not nearly as happy as she is and we can see why. TikTok user @yafavv.mandaa shared that the Roche Bobois curved bubble sofa that she took had been left on the city streets, free for the taking.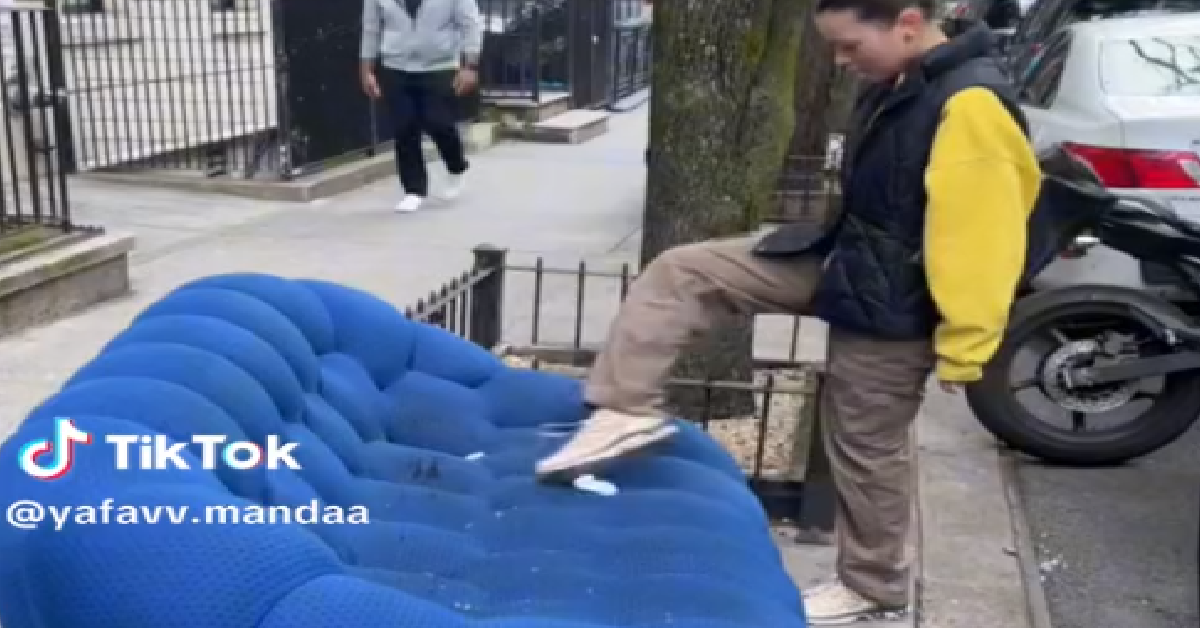 We would have been way more skeptical about this. Why on earth would anyone willingly get rid of an $8,000 sofa? This would have had our spidey senses tingling.
She was not willing to look at it that way, though. Now, the internet has decided to refer to her as the queen of bed bugs. We can see why they are saying it, even if we think that they are being a little bit mean.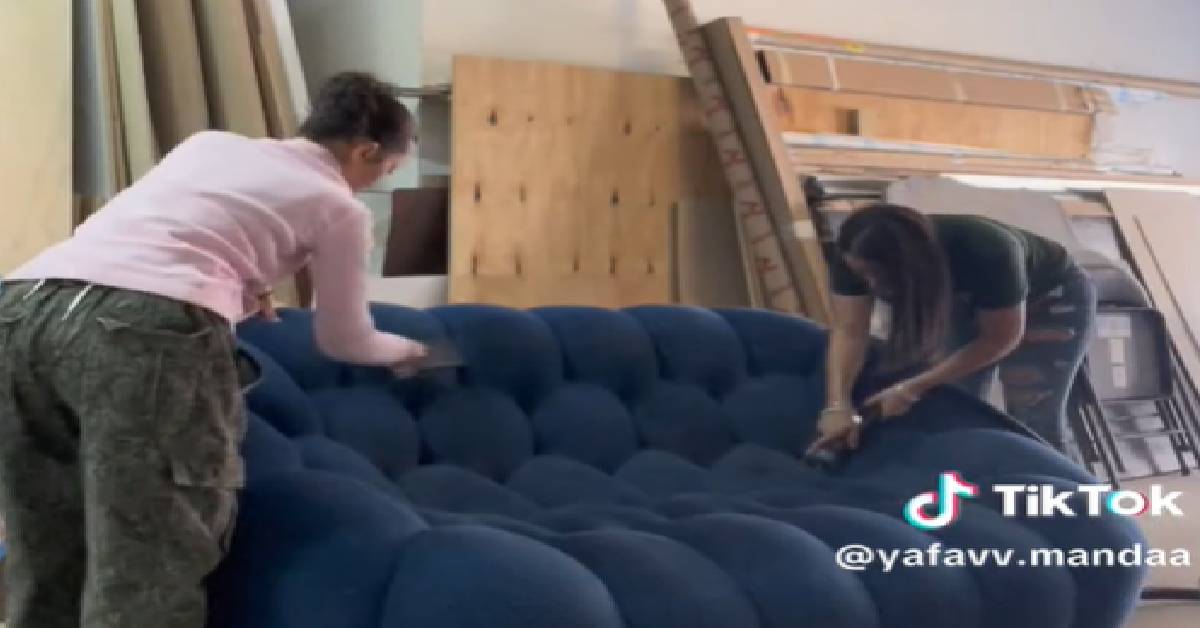 "This is me finding an $8,000 couch in the middle of the street," Amanda Joy shared in her clip. The clip, which is titled "Got my dream couch for free," has gotten a lot of negative attention.
Between Twitter and TikTok, it has already amassed a whopping 150 million views. Amanda is seen removing the dirt and debris from the alleged designer couch before taking it inside. "I called my dad, begging him to come pick it up because I couldn't just leave that couch there," she shared. From there, her dad brought it to his work studio and they went to work.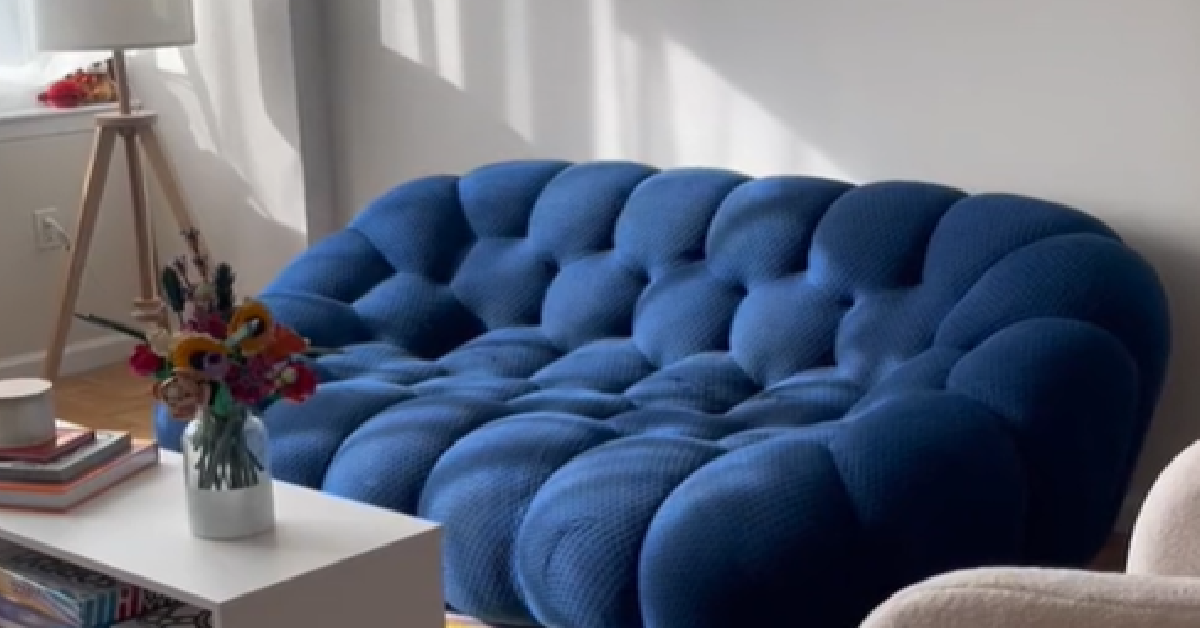 Soap, water, brushes and a vacuum were used. They gave the freshly washed couch a few days to dry and then it was taken to its new home. "The couch in its full glory," she raved. She said that it "looks really nice and fits perfectly in my apartment."
Of course, the internet was not really sharing in her enthusiasm about the couch.
"It looks so good but I'm SO SCARED about it being BED BUG CENTRAL," said one viewer. "No one throws away a $8k couch for no reason. Something happened on that couch or something's living in it," said another, echoing our exact sentiments.
Where do you stand on this one? Would you have taken the couch or not?
SKM: below-content placeholder
Whizzco for 12T