If you are the type of person who orders off of Amazon on a regular basis, you have probably received an item that did not quite live up to its advance billing.
Now, Julia Comerford (who can be found @heyguysitsjulia on TikTok) is here to share her story. As an Amazon influencer, she is well aware of how the company works and how off base they can be at times.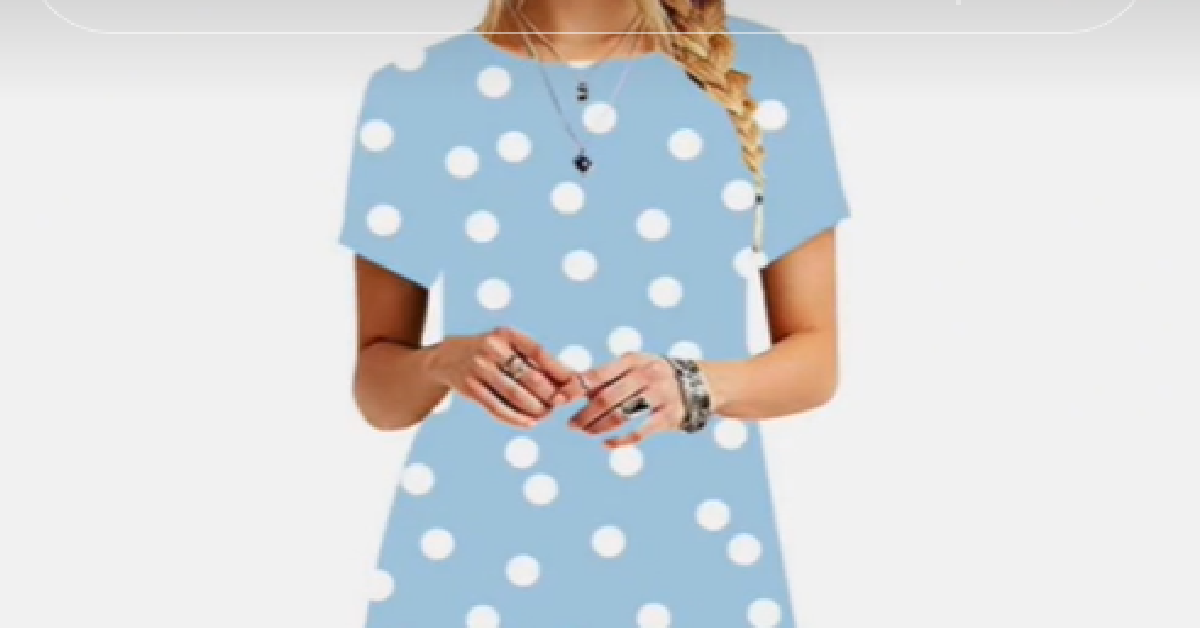 She wants answers when it comes to a particular dress. If we are being honest, we would like some answers as well.
It all started when she came across a listing for a light blue dress with polka dots on it. This was all well and good, right? In her video, we see Comerford with actual Amazon Fashion ad on display.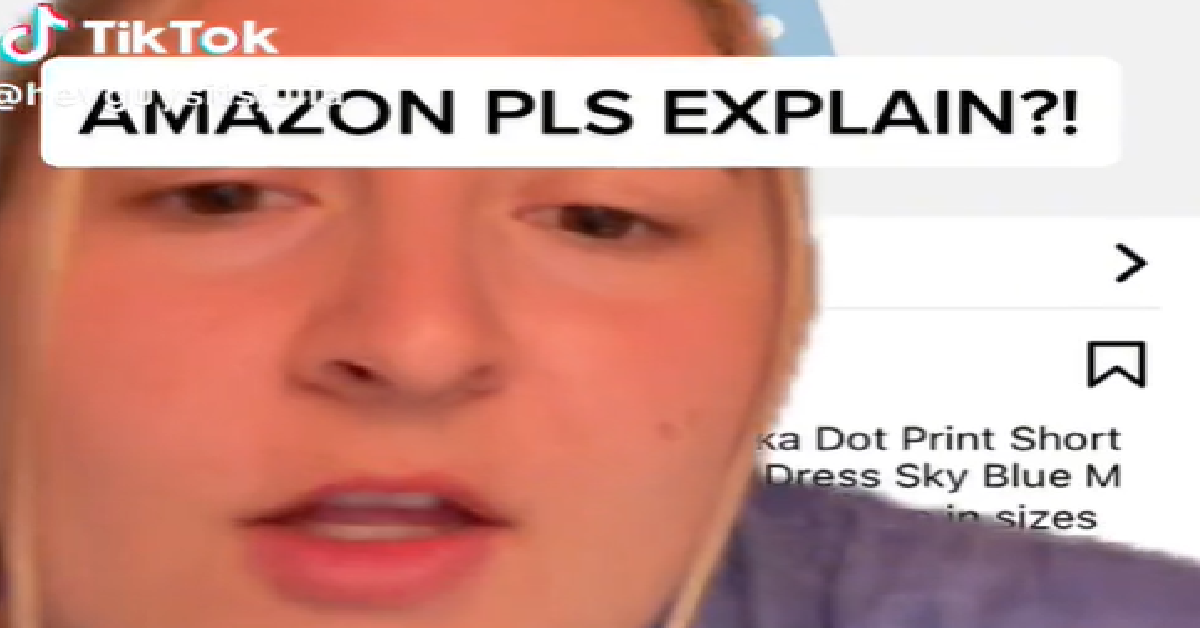 It depicts a blue and white polka dot dress and claims that it is up for sale. Unfortunately, anyone who has two functional eyes can tell that the dress is not real. It is just a graphic and a very poorly rendered one, at that.
"What would come in the mail if you order this?!" Comerford asked, before she added an "AMAZON PLS EXPLAIN?! It looks like it was literally drawn in Snapchat."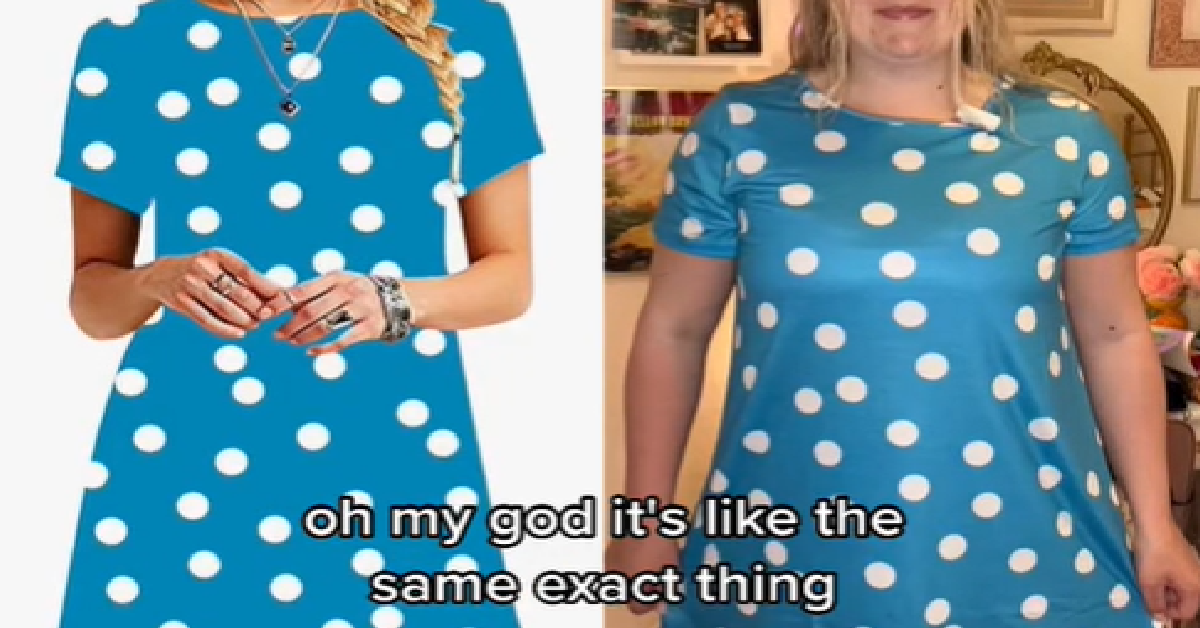 It did not take the video too long to blow up from there. The comment section became very invested in what was going on and wanted to know what was going on.
They asked her if she would be willing to order the dress. Otherwise, they would never know what could happen. To add to the humor of this endeavor, Comerford was contacted by Amazon because they had to let her know that the dress she wanted was not actually in stock. She decided on aqua blue because the original color was not available.
"It's an iconic historical dress," she explained.
Finally, the big moment arrived and she was able to see what Amazon was actually sending to people who were silly enough to make this purchase. Check out the video below:
SKM: below-content placeholder
Whizzco for 12T