IKEA is an amazing store, but it can also be an overwhelming experience. As soon as you set foot inside, there is so much to see and do. Their marketing techniques are also top-notch. They have a knack for making us purchase things that we didn't know we needed!
Of course, IKEA has some great deals and also has some items that could be best purchased elsewhere. But, an inexperienced IKEA shopper may not know what to buy and what to avoid.
So, we've put together this little list of things to buy and things to avoid buying from IKEA. Enjoy and happy shopping!
What to buy from IKEA:
1. End Tables
For starters, IKEA has the perfect end tables for any home setup. They work best by the couch or next to your bed. All of the horror stories that you have heard about IKEA furniture being difficult to assemble? No worries here. They're cheap, they're easy to put together, and they are very durable.
2. The Gulliver Crib
These cribs are an excellent choice because they're practical and work well with various ages, from newborn to toddler. They're solid wood and the price can't be beaten. As a bonus, they match up so well with any nursery decor!
3. Throw Pillows
IKEA's throw cushions are also a steal. For just a couple of bucks, you can choose from a wide range of shapes, sizes, and colors. They go great on beds, couches, and reading nooks.
4. Bekvam Spice Racks
You can get these for only $4.99. Even if you're not using them for spices, they make for a great place to keep your magazines, cookbooks, or other wall decor!
5. Dvala Duvet Cover
IKEA's Dvala duvet cover is only $25 and comes with two matching pillowcases. It's lightweight, breathable, and so cozy! You can order it in a variety of colors, too.
Ok, now that we've covered some of the best IKEA finds, what are the items that we should be avoiding?
1. Spring Mattress
Their spring mattress often feels like a perfect solution for the cash strapped buyer. Unfortunately, the reviews speak for themselves. They don't have much give to them and when it comes to mattresses, you tend to get what you pay for. If you purchase the IKEA bedsheets, you will only compound the issue. They're starchy and rough to sleep on.
2. The Hemnes Bed Frame
The Hemnes bed frame suffers from the same problem. It's quite affordable and also very flimsy.
3. Legitim Chopping Boards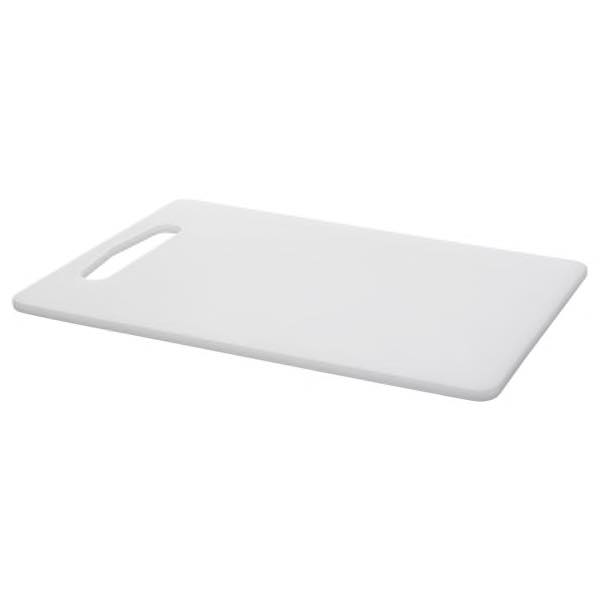 You'll run into similar issues with the Legitim cutting boards. These boards come cheap but they won't last you long.
4. Pokal Glassware
If you're looking for long-lasting glassware, this isn't it.
5. IKEA Knives
These may look nice, but they're not durable. While many items from IKEA come with quality at a cheap price, you get what you pay for with the knives.
We urge all shoppers to do their homework at all times. Even the brand name stores have their do's and dont's. Let's all do our part to help each other become more informed shoppers by taking the time to share these useful pointers! IKEA is an amazing store but it always helps to have a handbook. Happy shopping!
SKM: below-content placeholder
Whizzco for 12T