Getting access to your favorite international snacks has never been simpler.
These days, if you are looking for your favorite candy, chips, or chocolate from abroad, you are only a run to the grocery store or a click of the mouse away.
The best international snacks that have come to the United States and flourished, range from foods you'll find near the cashier at gas stations, to items that may only be available online or at a specialty store stocked purely with goods from overseas.
The following list features 11 of the best snacks from abroad that can be sourced easily in the United States. I've listed one item from each country on the list, but there are lots of options popular in America that have made their way from somewhere else.
1. Tim Tams (Australia)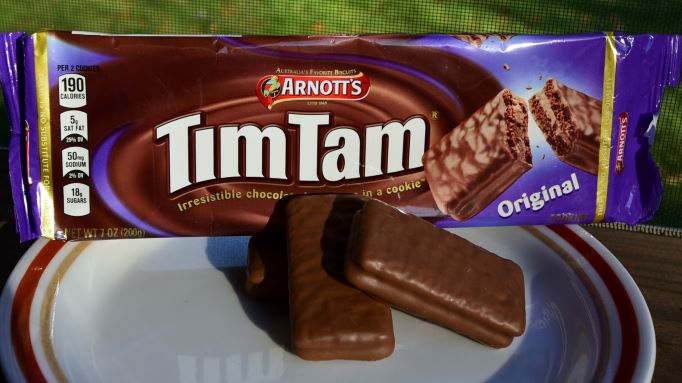 This is a blatant homer pick, but Tim Tams are the best. There is fantastic variety in Australia's most popular chocolate biscuit treats (my personal favorite is the salted caramel).
My wife is a Tim Tam aficionado and believes there is no situation that can't be made better by a packet of them, whether it's an unexpected visit from friends, after a tough day at work, or dealing with the most heartbreaking tearjerker movie (of the week).
A great tip: bite off both ends of a Tim Tam and then use the biscuit as a straw in your favorite hot drink. I guarantee you won't be disappointed.
2. Haribo Goldbaren (Germany)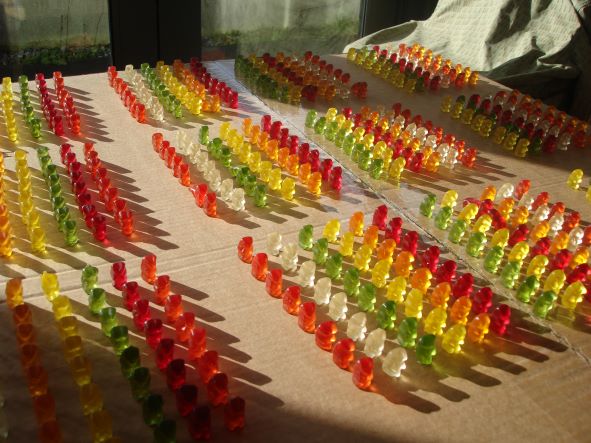 Haribo Goldbaren are the standard against which every other type of gummy bear is judged (and usually found wanting).
Goldbaren gummies have been around since Hans Riegel created them in 1922. Haribo is an acronym that joins the first two initials of his first and last name, along with their home city of Bonn.
A perfect mix of gelatin softness and fruity flavor encased in a friendly teddy bear shape, Haribo confectionery is popular with candy lovers of all ages, and are an inexpensive treat widely available all over the USA.
3. Ferrero Rocher (Italy)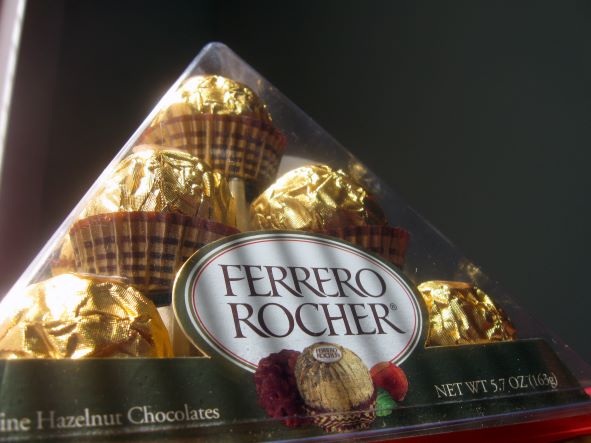 If you love hazelnuts and chocolate, chances are that you also love Ferrero Rocher, those round balls of deliciousness from Italy that meld a real hazelnut center, gooey surrounds, a wafer shell, and a dusting of nuts encased in premium chocolate.
Ferrero Rocher are a decadent, gold-wrapped version of happiness that are enjoyed in front of the television, alongside a beautiful barista-made coffee, or worked into numerous classic desserts.
The trick is to keep from eating them all at one go, and from keeping your Ferrero Rocher stash away from Mom!
4. Godiva Chocolate (Belgium)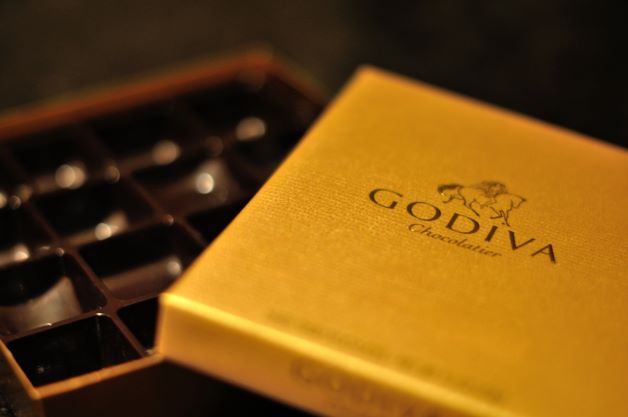 Just like their epic selection of beer and ales, Belgium is famed for its production of tremendously crafted luxury chocolate.
Godiva is arguably the most famous Belgian chocolatier in the US.
Despite announcing the closure of all 128 specialty shop fronts in 2021, Godiva still offers their premier choccy treats to legions of Americans online and at selected retailers.
If you are looking for a decadent taste of luxury, or that special gift for the special sweet tooth in your life, Godiva chocolates are hard to go past.
5. Stroopwafels (The Netherlands)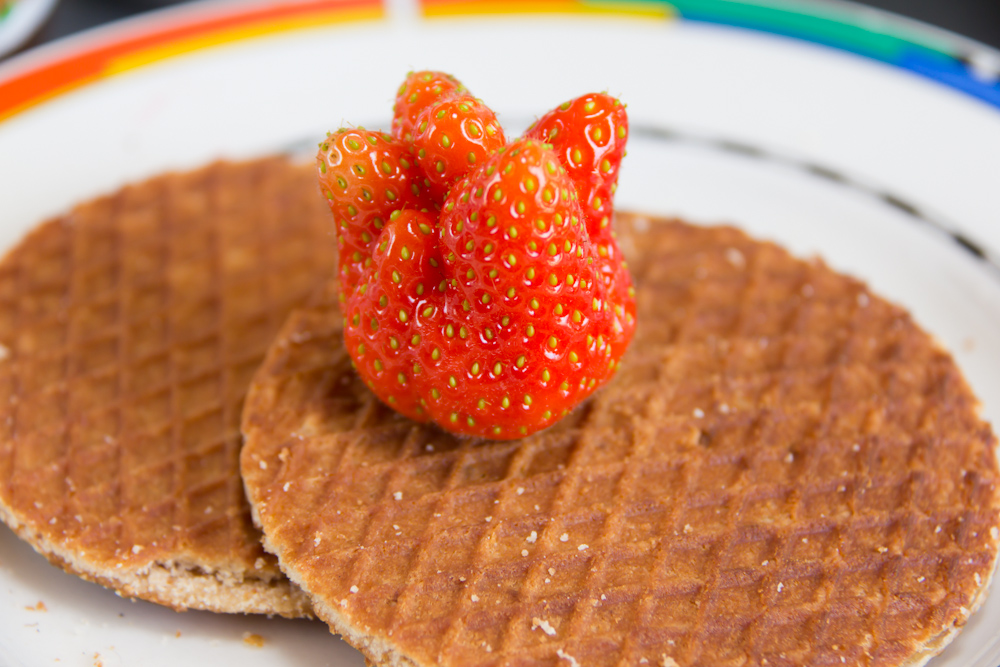 I didn't know what a stroopwafel was until I visited Amsterdam for the first time in the Naughties, and was recommended for breakfast at a local cafe. Since then, I've always grabbed a pack of these tasty Dutch treats whenever the opportunity has arisen.
A stroopwafel combines two very thin, crispy waffles with a layer of warm caramel syrup in between, and they taste delicious!
Enjoyable made fresh, on their own, or with ice cream and fruit (and crispy bacon, trust me), stroopwafels make a fun cosmopolitan snack for all ages.
6. Pocky Biscuit Sticks (Japan)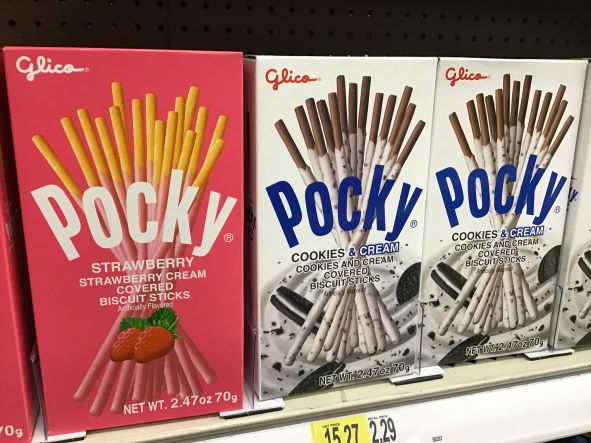 Japan's commitment to wonderful candy treats is world class, with Pocky right at the top of their list of goodies.
Pocky are essentially really simple: a pretzel-type biscuit the length and shape of a sparkler that's been dipped in something sweet.
Hugely popular with youngsters, I like to keep a box of Pocky or two handy for car trips, as they tend to make a lot less mess than many other snacks.
There are five main Pocky flavors available in the US: chocolate, strawberry (my favorite), matcha green tea, cookies and cream, and banana chocolate. Limited edition versions pop up from time to time, and they're always pretty interesting.
7. Takis Fuego (Mexico)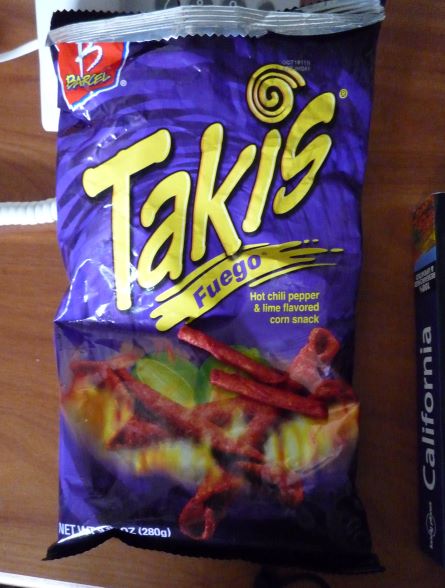 These little blasts of taquito-shaped magic should be taking over the globe. I love eating takis, the hotter the better.
I like that Takis are a perfect melding of Flamin' Hot Cheetos and Doritos (also top class chips), rolled up into a crispy little taquito loaded with flavor and fire.
If Takis need an international spokesperson, I volunteer as tribute.
8. Lindt Chocolate (Switzerland)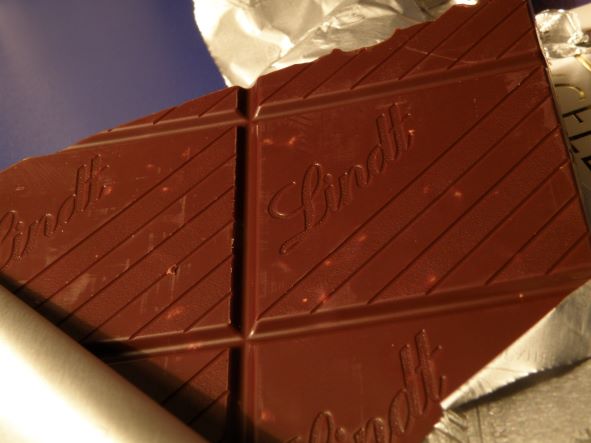 I'm an Australian. I am supposed to be a Cadbury guy. But a pair of lovely Swiss backpackers once challenged me to eat a bar of Lindt milk chocolate and tell them, with a straight face, that Cadbury was better.
They won, but before they left for the next stop, each surprised me with a couple of bars "so I wouldn't forget which chocolate was the best."
It was one of those wagers where everybody won. Eat Lindt chocolate, it's brilliant, especially those balls with the liquid centers!
9. Plantain Chips (Central and South America)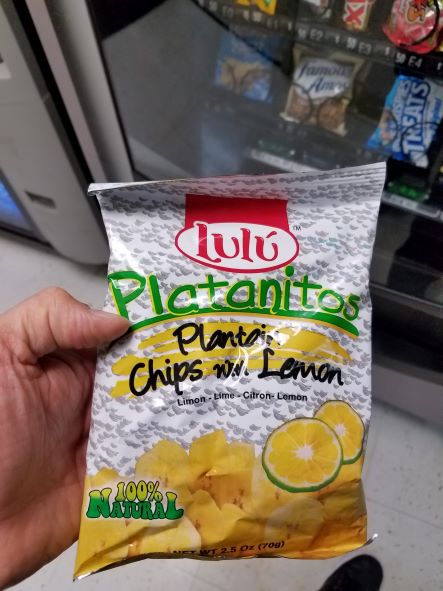 Plantain chips are a good alternative when you are looking for something crunchy, but with some natural sweetness. I much prefer them over banana chips, for example.
The coolest thing about different types of 'platanitos' is the variety in regional flavors, they can taste completely different depending on where in Central or South America they are made.
They are also a tremendous choice as a healthier snack option, just make sure you choose packets that are 100% natural and cooked in less oil.
10. Carambar (France)

Arguably the hardest item on this list to lay your hands on in the United States, Carambar is a brand of chewy French candy popular with kids and snackers.
Buying in bulk online is likely the best way to purchase Carambar candy, but they are delicious, inexpensive treats in a range of flavors that the whole family can enjoy.
You can also stick them in your bag for emergency candy as they each come individually wrapped.
11. Aero Bubbles (England)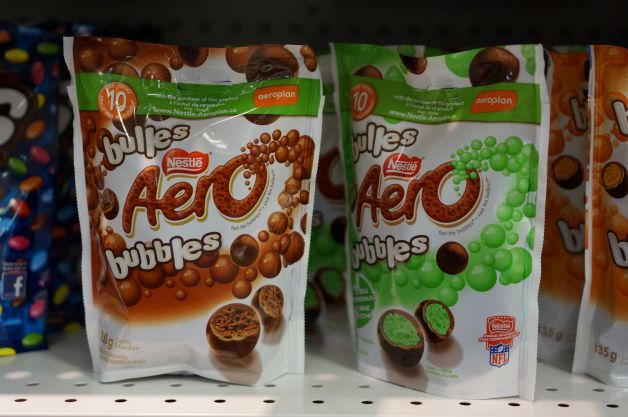 Some would argue that eating a chocolate bar filled with air is a waste of time. Those who do have likely never eaten Aero chocolate, which is popular in the United Kingdom and Australia.
There are two main flavors, milk chocolate, and my favorite, peppermint. The chocolate has been aerated to give it the same flavor but with a lot fewer calories per serve.
Aero Bubbles taste delicious in either block form or in covered round balls.
Conclusion
I've been lucky to see the world and eat many different kinds of snacks. Being able to eat them years removed from travelling makes me happy, whether the snacks are chocolate, chips, or candy.
What are your favorite international snacks?
SKM: below-content placeholder
Whizzco for 12T