Gas stations serve your needs beyond fuel, whether or not you know it before stepping foot inside.
Fuel, food, soft drinks, gum, aviator sunglasses, or a sneaky can of dog food for dire situations, if you need it they've got it.
With gas station food, healthy options take a back seat to convenience and taste, whether you're on a cross country road trip or just ducking in to fill up on the way home.
You can grab a tasty hot snack, a hoagie, sub, or sandwich, and every possible candy or chip combination that the bright lights and 24/7 availability can conjure. And don't forget about the ice cream.
Check out the list of best gas station snacks from across the country. What are your favorites?
Catfish Po' Boy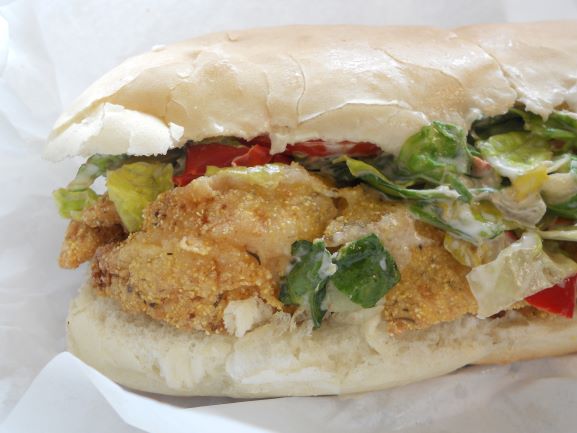 The fried food options you can snag from a Bay Marie in the southern USA are as good as much of the restaurant food further north.
Wings, juicy chicken pieces, and fried shrimp are all great options, however, I'd take a delicious catfish po' boy over the lot.
The keys to a good po' boy are to make sure the fish fry is kept moist, that the bread is fresh and crusty, and that you've got plenty of variation in your condiment options. You get a proper sandwich that's an iconic southern staple. Tuck into straight away or munch on while at the wheel.
Twizzlers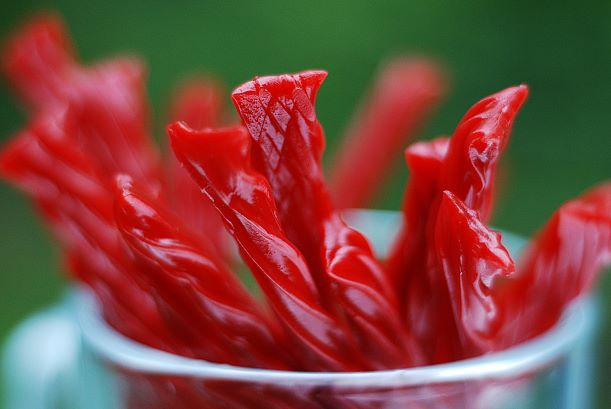 I first got hooked on Twizzlers when I lived in Japan. The red ropey goodness started a love affair that I'm certain will never die.
Admittedly, you could choose practically any confectionery for this list and I'll allow it (except for those horrible red Starbursts), but I've got to go with one of the country's venerable, much-loved licorice treats.
Twizzlers are always right in your sightline near the checkout, calling your name. Just don't leave them on the dash in the sun.
Hot Dogs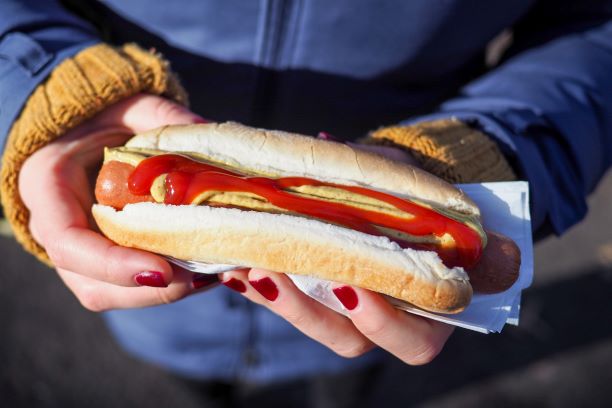 By now you'll have realized there's no healthy snack option to be seen on this list, but that's ok because a road trip or gas run should always be a safe space for gluttony.
If there's one thing I know about gas stations, it's that there's always a hot dog lurking. I find them hard to go past at the best of times, but they call out to me like an old friend on the road.
It doesn't matter the brand (although I'm quite partial to Nathan's Famous) nor does it need fancy condiments, just a bit of ketchup and mustard, to make me happy.
Whether it comes in a packet, is spun on rollers, out of boiling water, or a hot bay, just be careful that it hasn't been there for too long!
Flamin Hot Cheetos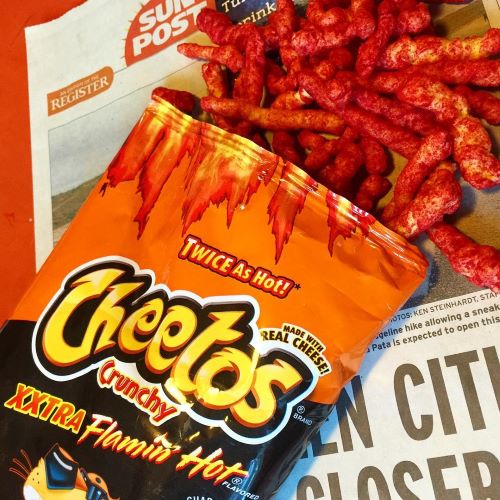 The way I see it, even the threat of mashing bright orange puff dust on the steering wheel and throughout the vehicle is not deterrent enough to stop me nabbing a bag of Flamin' Hot Cheetos.
Cheetos are the ultimate in gas station freelance buying, and as a father of three young kids I'm handy with the wet wipes anyway – they are NEVER out of reach.
Great for the car trip to visit family, or for loading up when getting fuel on the way home, buying the hot ones means I don't have to share!
Wawa Hoagies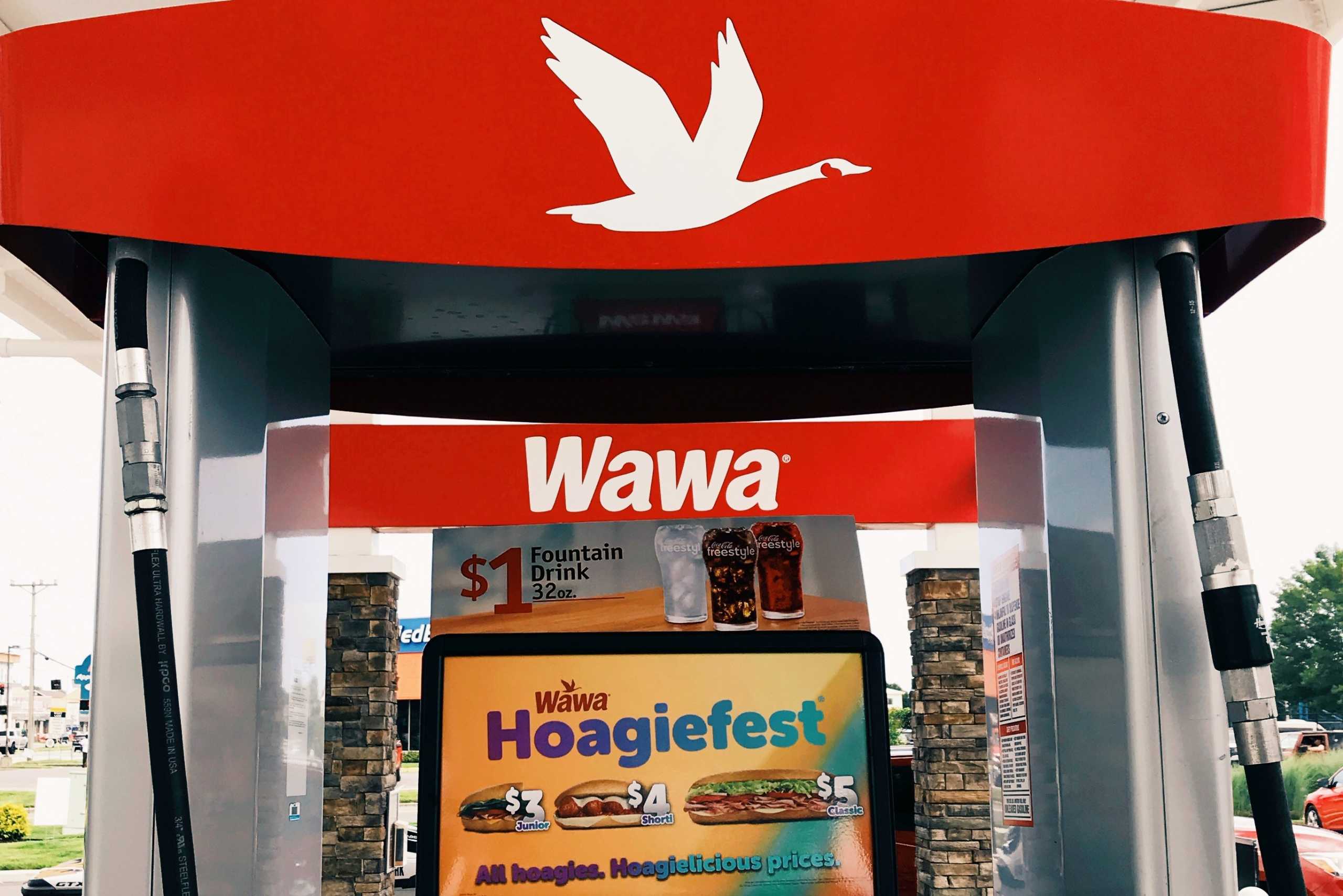 Wawa hoagies are treated with great reverence in North East gas stations and I fully support their popularity.
A Wawa hoagie can be made to order or chosen already prepared if time is of the essence.
Tasty, cheap, and able to be held in one hand, a Wawa hoagie can satisfy your hunger while you hit the road for a long journey or are rounding the bend towards home.
I'm a huge fan of the classic Italian – you HAVE to go double meat – but if you're a passenger after a big night out, the cheesesteak or meatball hoagie may save you from a hangover.
Allsup's Burritos and Chimichangas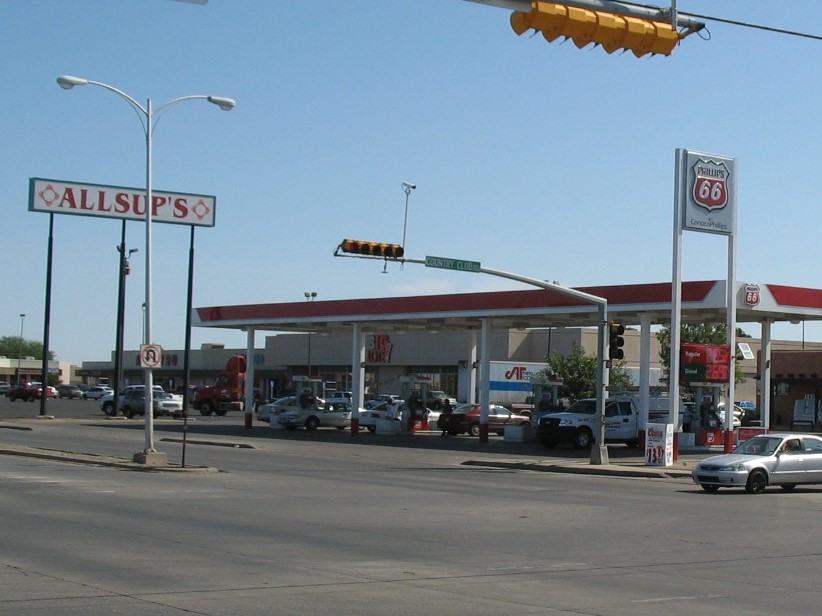 Sometimes when you travel through the open spaces of Texas and the Southwest, an Allsup's Convenience store may be the only vague sign of civilization you'll find.
Taking a pit stop for fuel, a stretch, and soda often means you'll have to talk yourself into (or out of) a famous Allsup's Beef and Bean Burrito or Chimichanga.
Simple, quick, and filling, these mass-produced bastions of easy eating mean you can fill up for cheap and keep it moving!
Soft Serve Ice Cream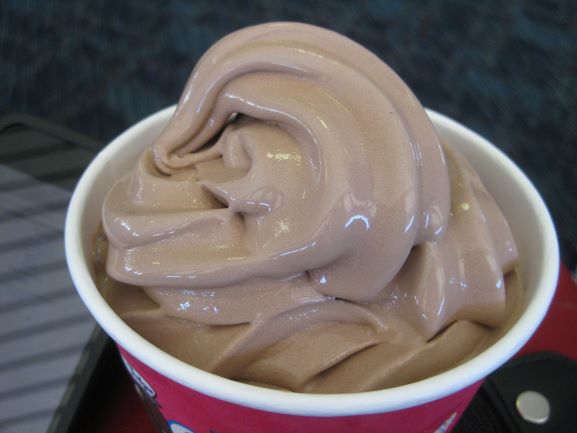 The sensation of peeling yourself from your hot car's interior, getting a fill-up and stretching your legs, then demolishing a sensationally simple soft serve ice cream while setting off again is one of life's simple pleasures.
Not only do they taste delicious, a soft serve – cone or cup, it doesn't matter to me – improves the precious vibe of your car ride, and the mood of everyone inside the vehicle, no matter their age or level of comfort.
Also, the ability of small children to wear an ice cream instead of eating it just can't be underrated as a true spectator sport.
The only question about soft serve: what flavor are you choosing?
Casey's Breakfast Pizza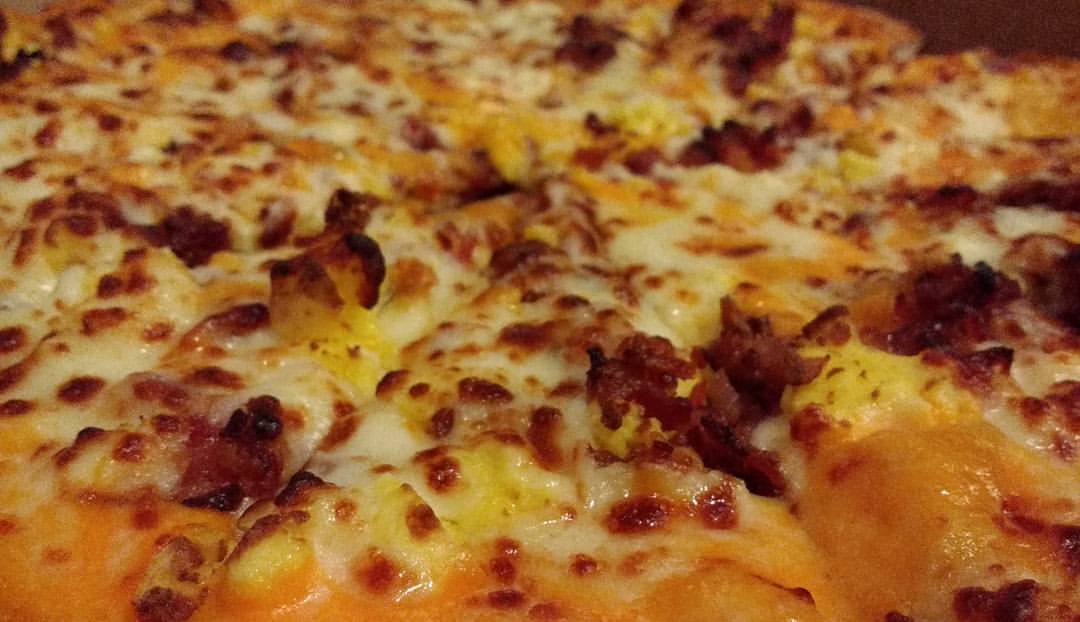 On behalf of pizza lovers everywhere, I'd like to thank Casey's General Stores for making Casey's Breakfast pizza a staple of midwestern gas station brilliance.
They aren't as spectacular as the pizzas you'll find in the top 10 list of US pizza chains, but being a gas station pizza made fresh, cheap, and consistently should make us all happy for the enjoyable goodness of pie!
The best thing is you can get Casey's by the slice or by the pie to suit your tastes and your budget. If it was up to me, simple breakfast pizza like this would be mandatory!
Jerky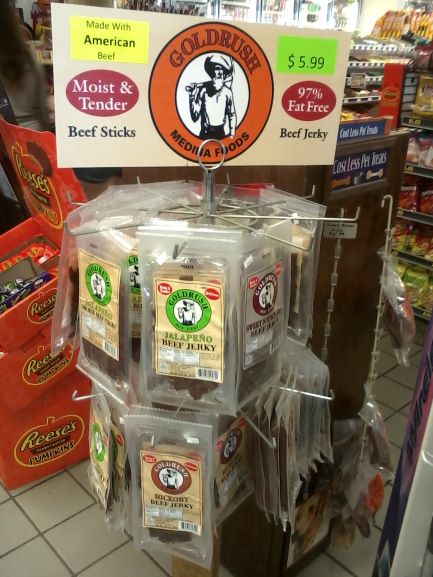 I've found that jerky comes in handy for more than just the lean, high protein it provides you in an intensely chewable form.
Jerky comes pre-packaged and mess-free. It's especially useful to keep your body occupied and active with chewing while your mind stays on the road – a good thing for those long trips and snow visits when concentration needs amplification.
Also, you can get jerky made out of anything these days (even plants) so it suits a variety of different travellers that want a snack while they get where they are going.
Conclusion
There's nothing quite like the adrenalin rush of last minute decision making before paying for your fuel.
When it comes to convenient gas station food, what options do you like to choose?
SKM: below-content placeholder
Whizzco for 12T