The classic cookie you don't have in your recipe box.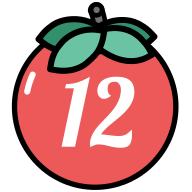 Victoria Brittain

When you share or print a 12 Tomatoes recipe,
you're making mealtime meaningful.
100%
of the Share to Care sponsor fees fund meals for families in need.
Learn More
CLICK ANY LINK BELOW TO JOIN OUR CAUSE!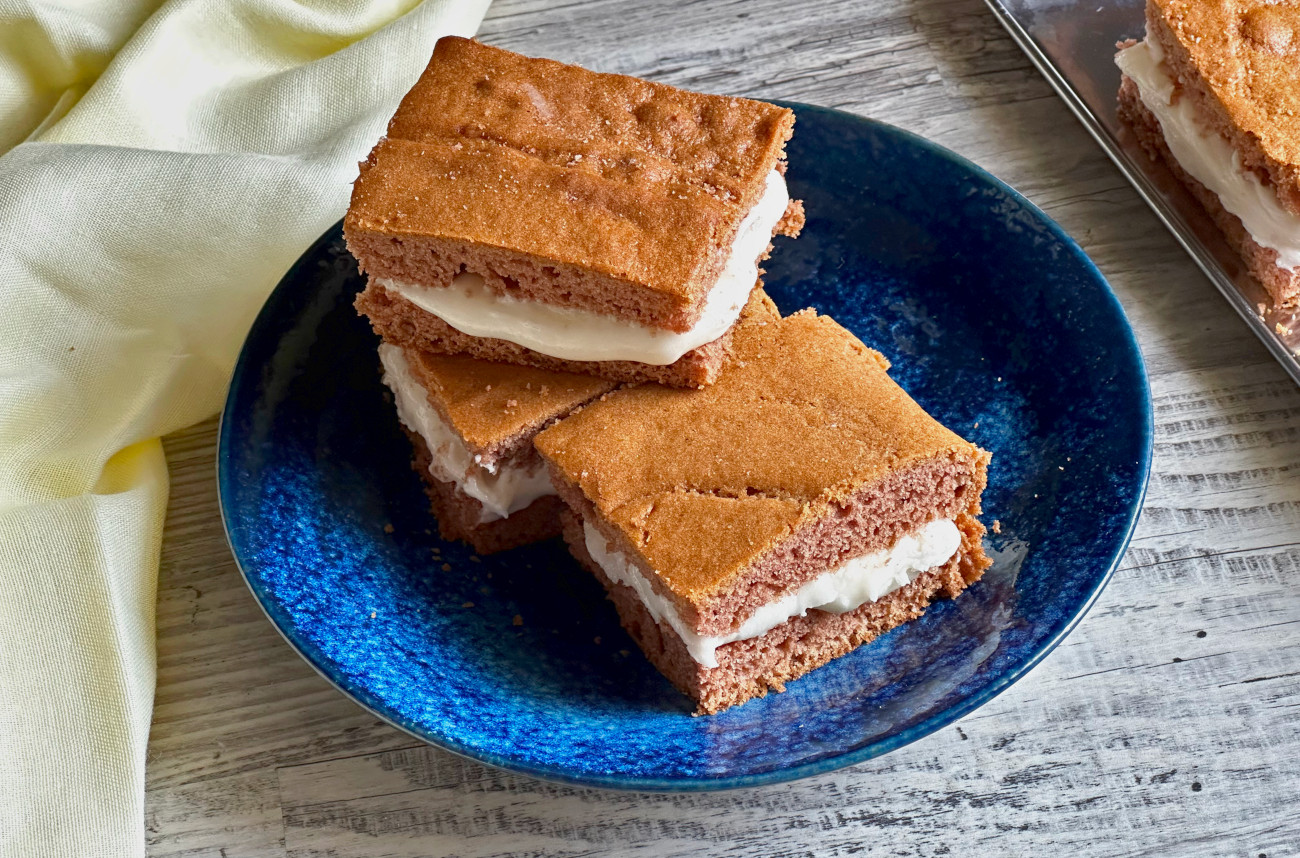 Old-time recipes hold so much intrigue, especially this recipe for Amish Cream Wafers. A fusion of Amish and Pennsylvania cookie table traditions, this cakey spice-laced cookie gets sandwiched with a classic creamy vanilla frosting, making for a portable but rich cookie that could feed a crowd. If nothing screamed bake sale treat, Christmas cookie standard, and after school snack all-in-one I don't know what will.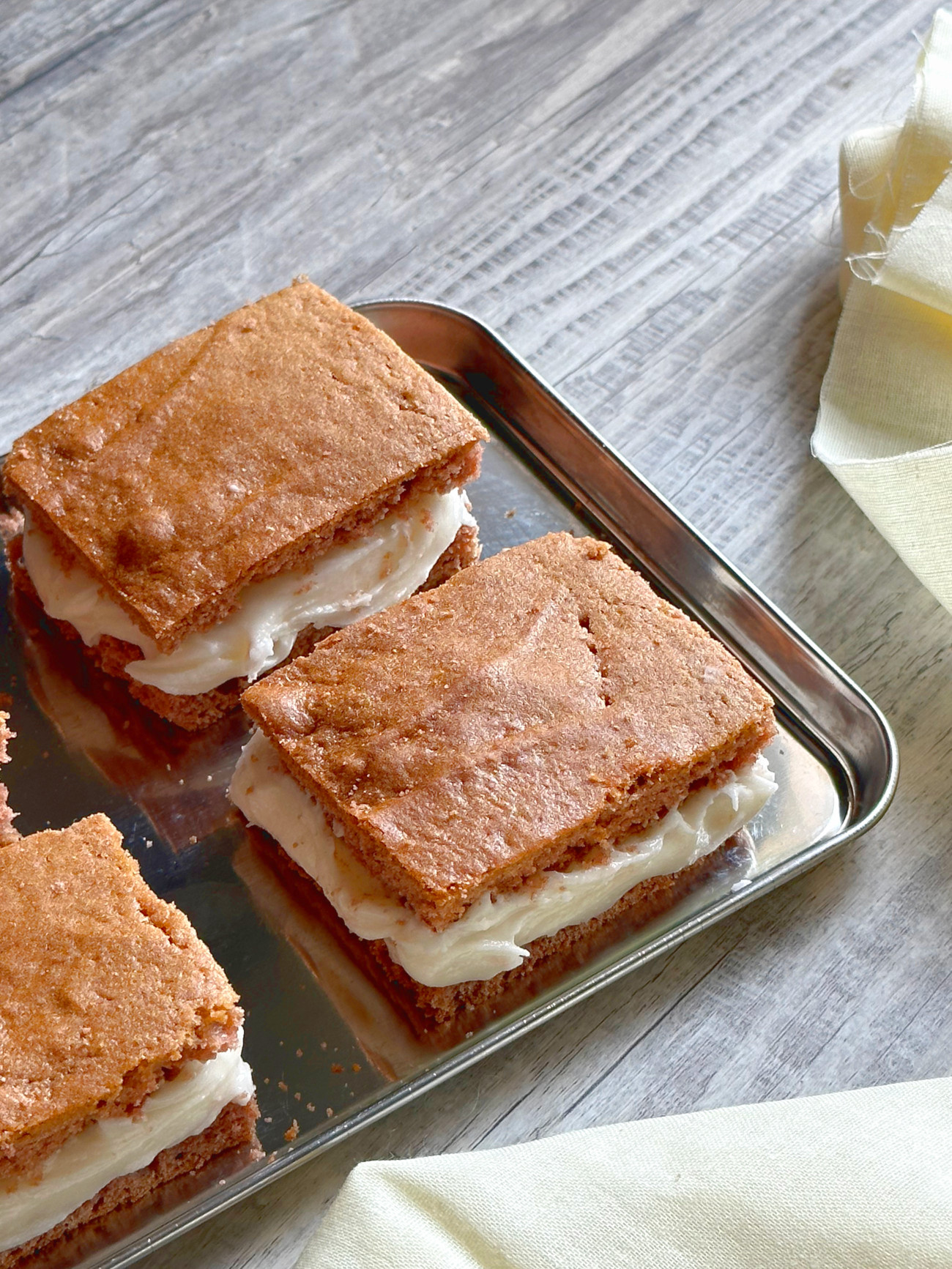 So many questions lay floating in the air upon reading this excerpt recipe, presumably from a cookbook. Provided by a Mrs. Chris Miller, the recipe and instruction combo don't depict the texture or appearance of these Amish-derived treats. What makes them Amish? It's easy to see this being an Amish recipe, especially with the use of simple add-ins like cinnamon (a common ingredient in Amish baked goods).
Originally called Amish Cream Wafer Wedding Cookies, these showed up in a few Amish recipe cookbooks floating around Pennsylvania. Pennsylvania is known for its cookie tables — a spread of homemade cookies made by guests at a wedding. During the Great Depression, cookie tables were an affordable way for newlyweds and guests to have a sweet treat without going broke on a cake. These cookies are probably deprived of these rich Amish and cookie table traditions.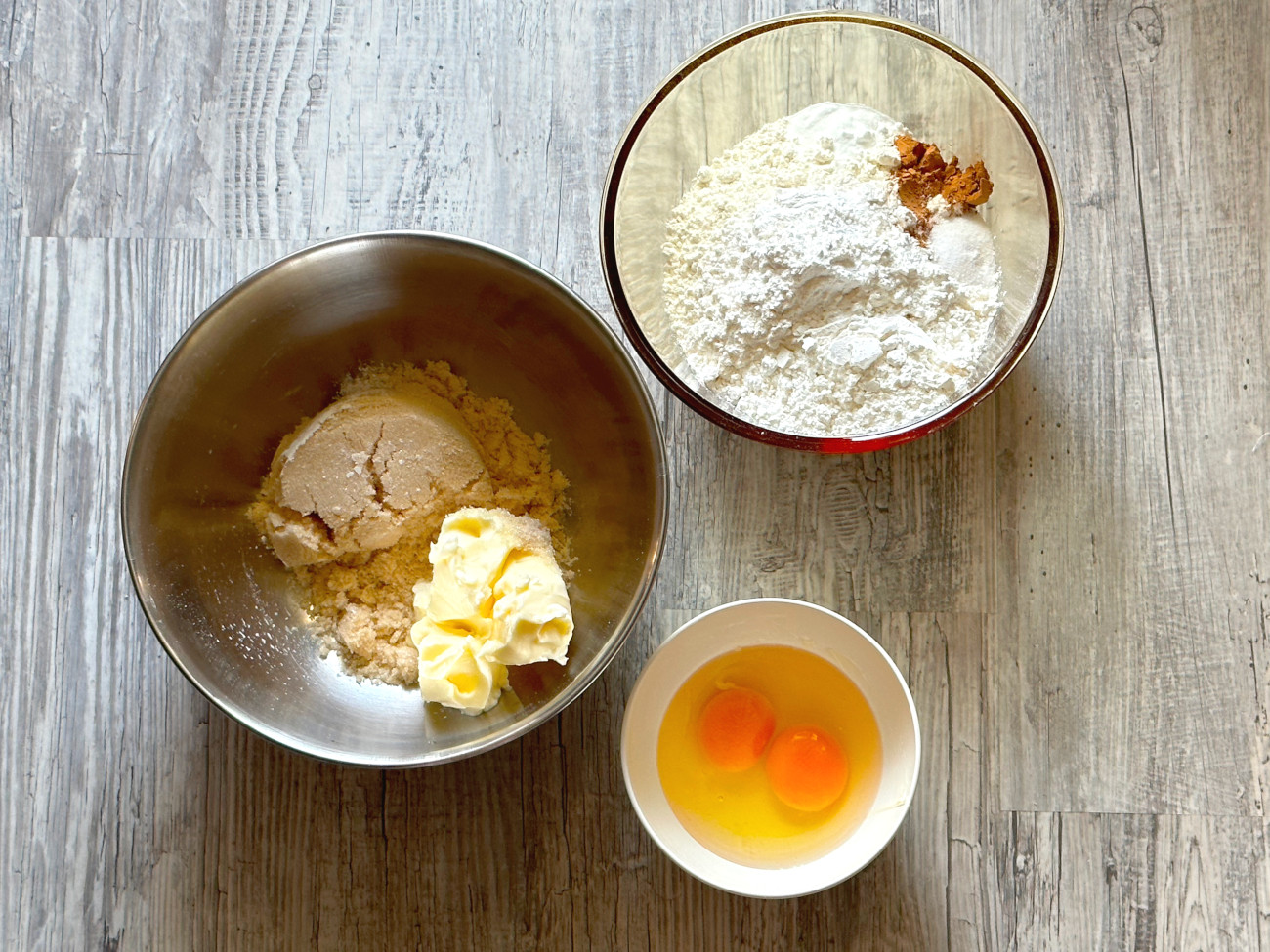 A lot of the instructions are a tad vague, so I tried to make it a little less murky. There's no clear understanding of the cookie's thickness, so I went with a small cookie sheet pan. This size is just enough to have an inch-thick cookie (two inches when you sandwich two of them together).
I started this recipe recreation journey by prepping all of my ingredients.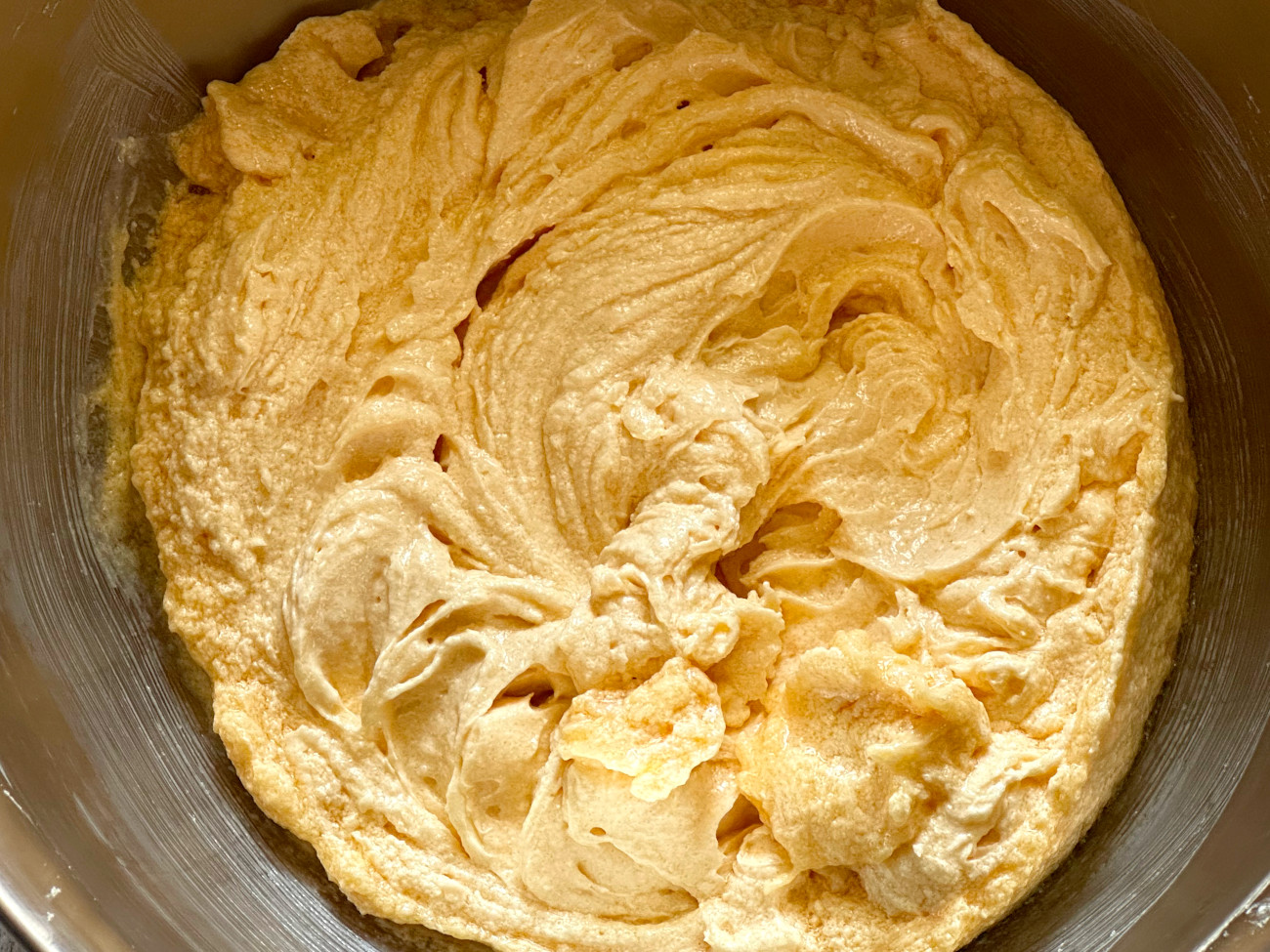 Start by whisking the dry ingredients together. I diverged a little bit from the recipe and added a tad bit more cinnamon.
After prepping, the butter and sugar get whipped together until nice and fluffy.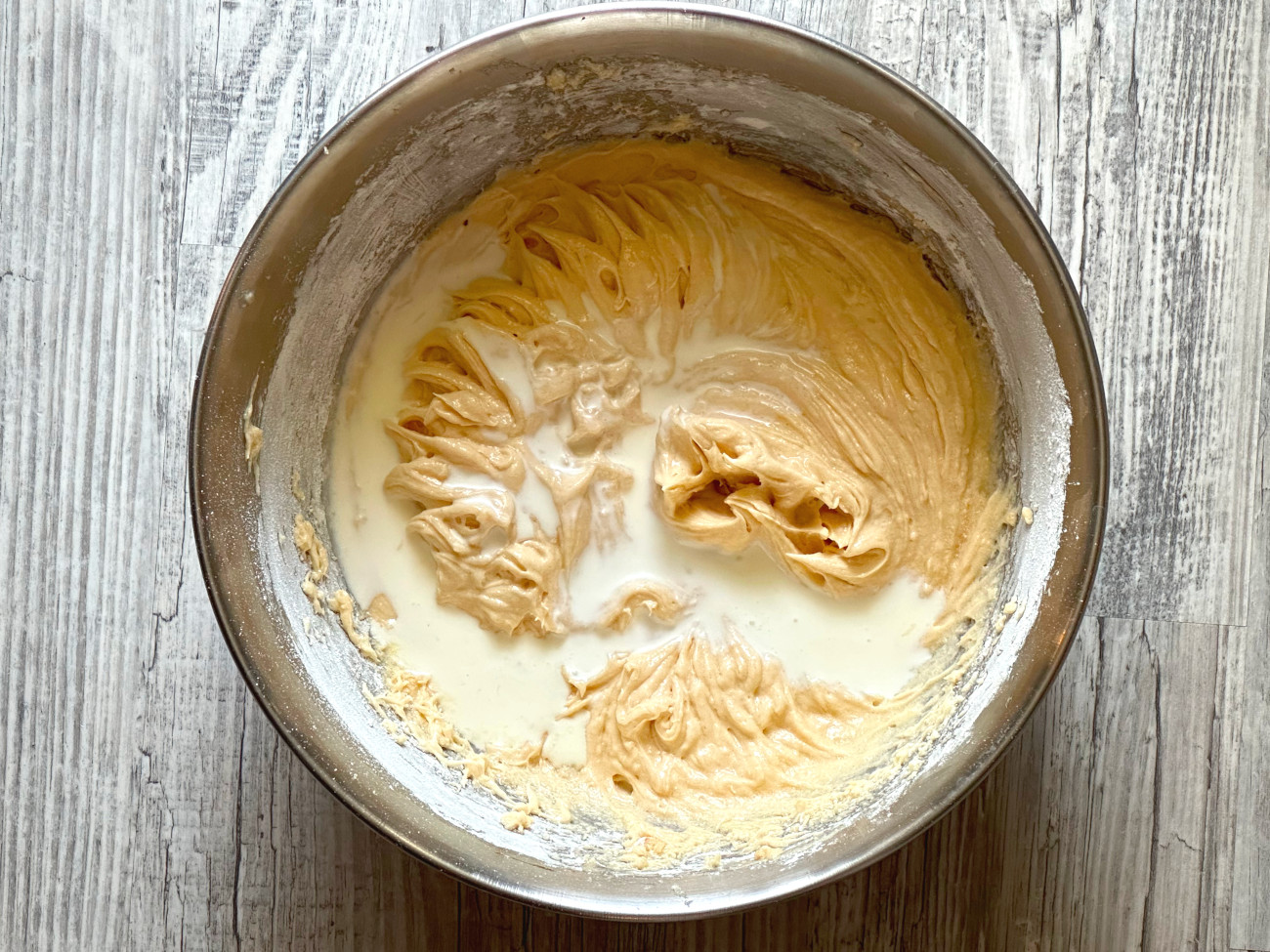 Add the eggs one at a time, and be sure to scrape the sides and bottom of the bowl down to incorporate every bit of the batter together.
Gradually add the dry ingredients alternating with the heavy cream. Beginning and ending your mixing process with the dry ingredients ensures that there won't be weird air pockets.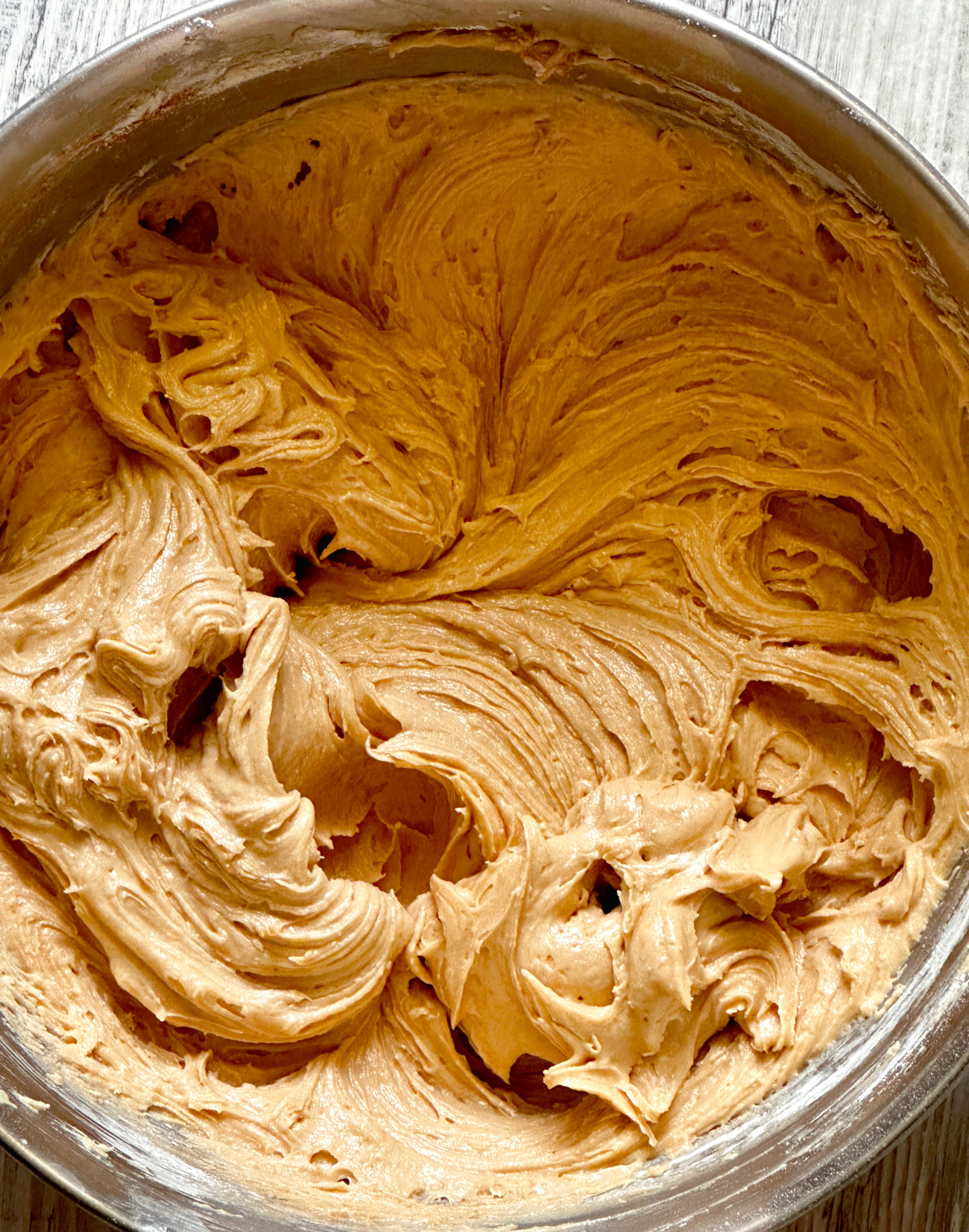 The cookie batter will look like a fusion between a brownie and a pound cake batter.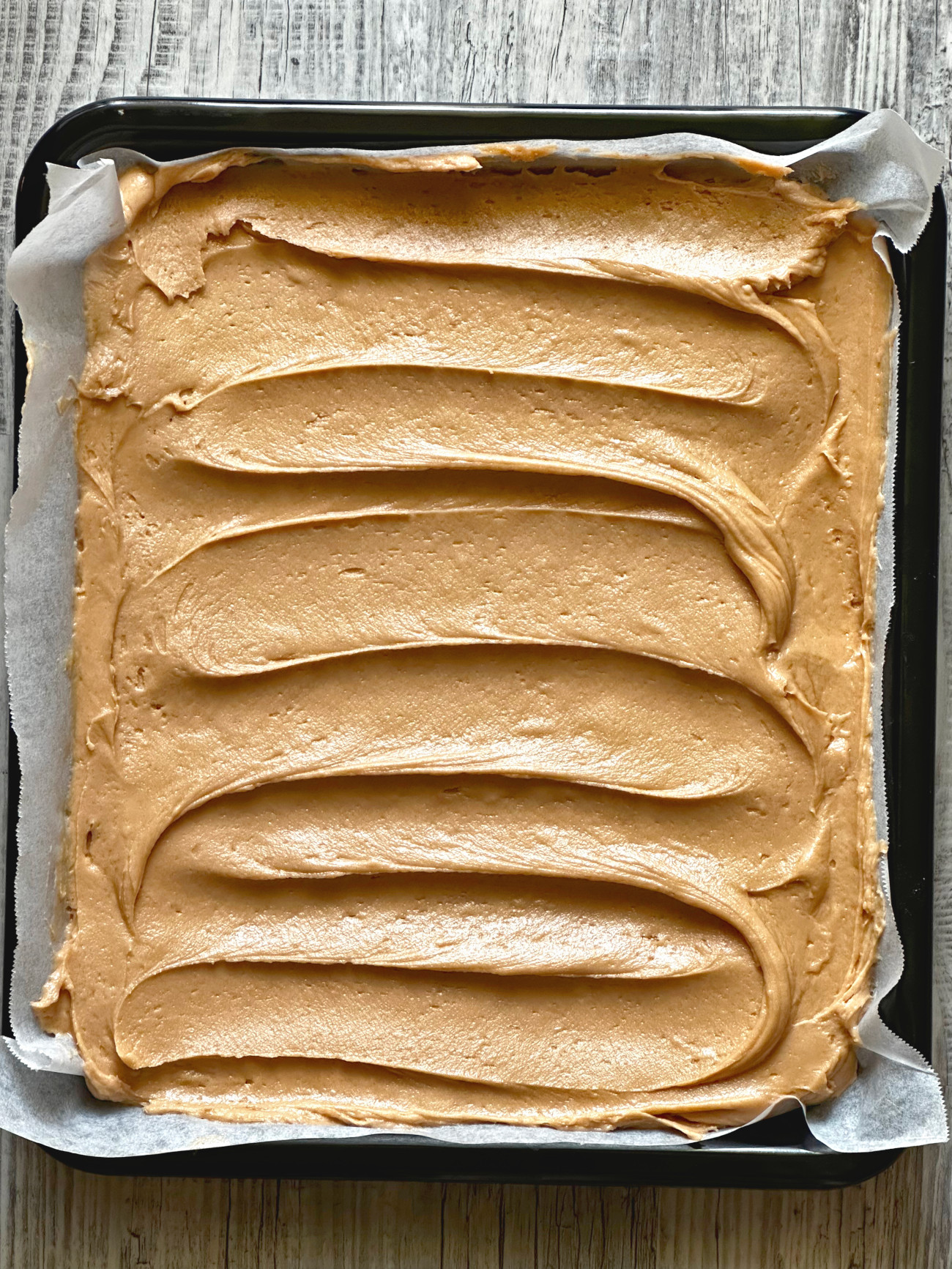 Try as best as you can to spread the batter evenly throughout the pan, you want the cookies to be as even and level as possible.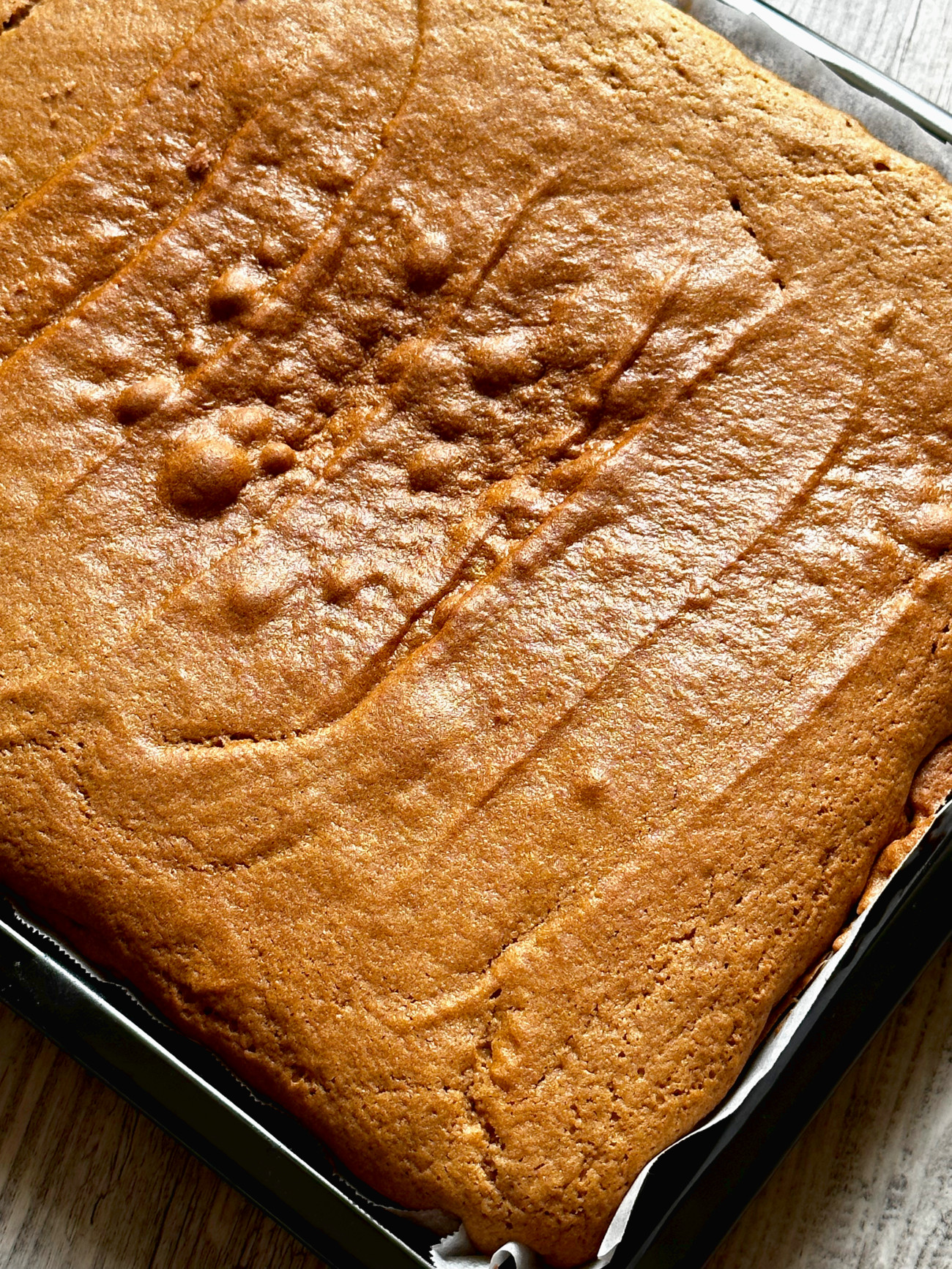 Pulling these cookies out of the oven, you'll see that they get a wonderful, amber color and make the whole house smell like cinnamon!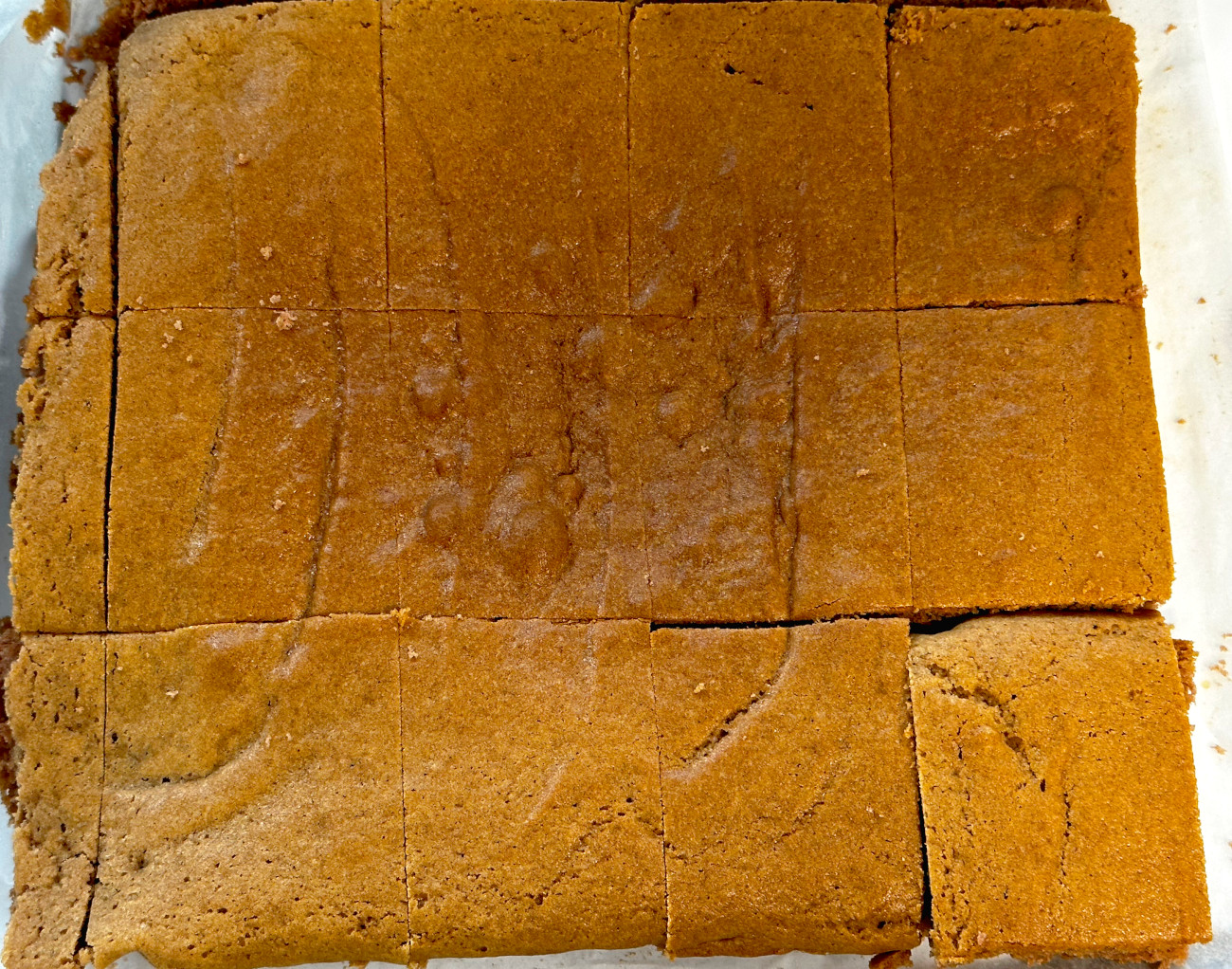 Once cooled, remove the cookies from the tray by lifting the parchment. Cut the edges off for a cleaner look (the sides are a snack for the baker, trust me!). You'll get twelve-ish rectangle portions of cookies from this batch.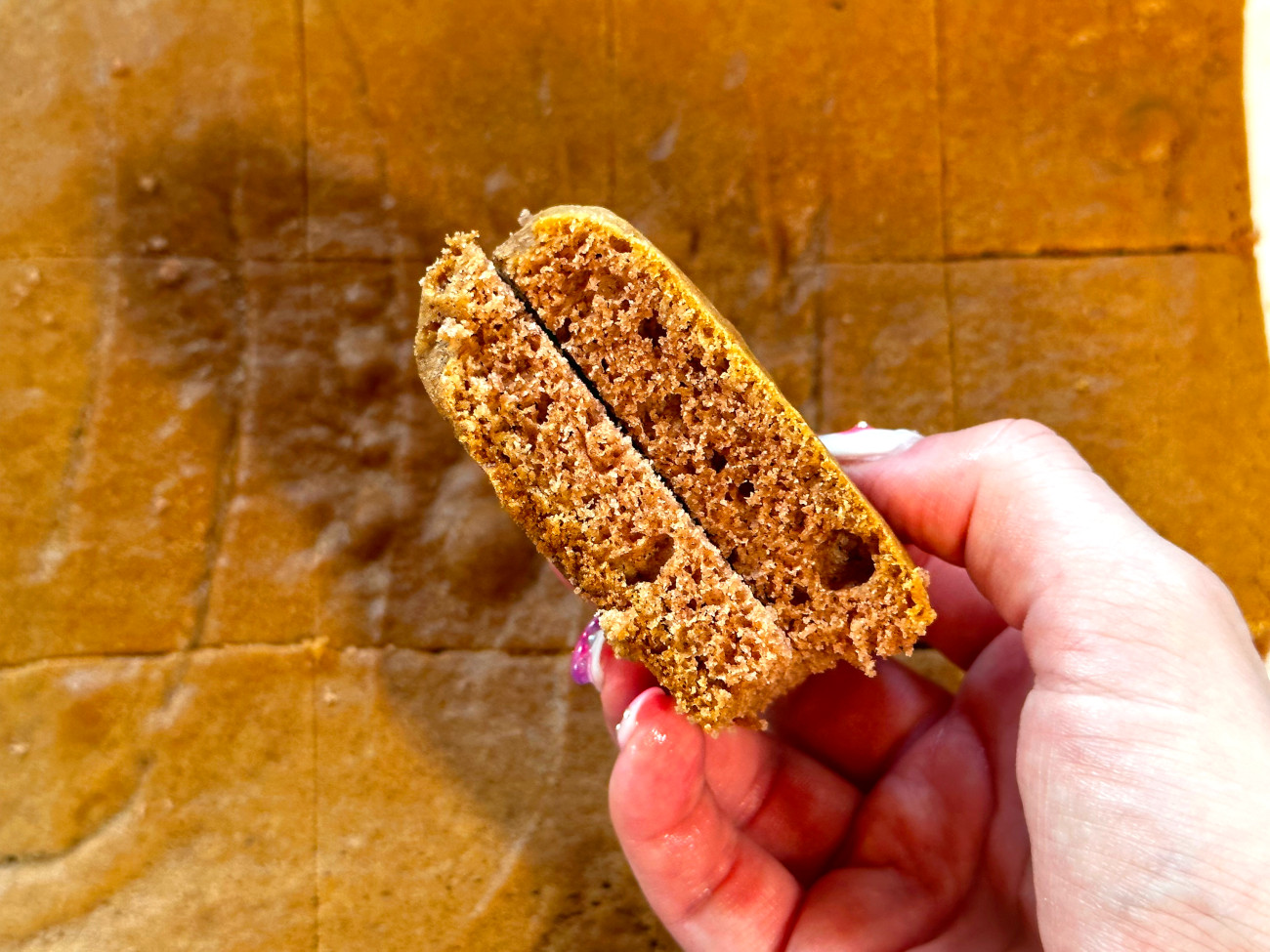 Take a knife and cut each portion in half.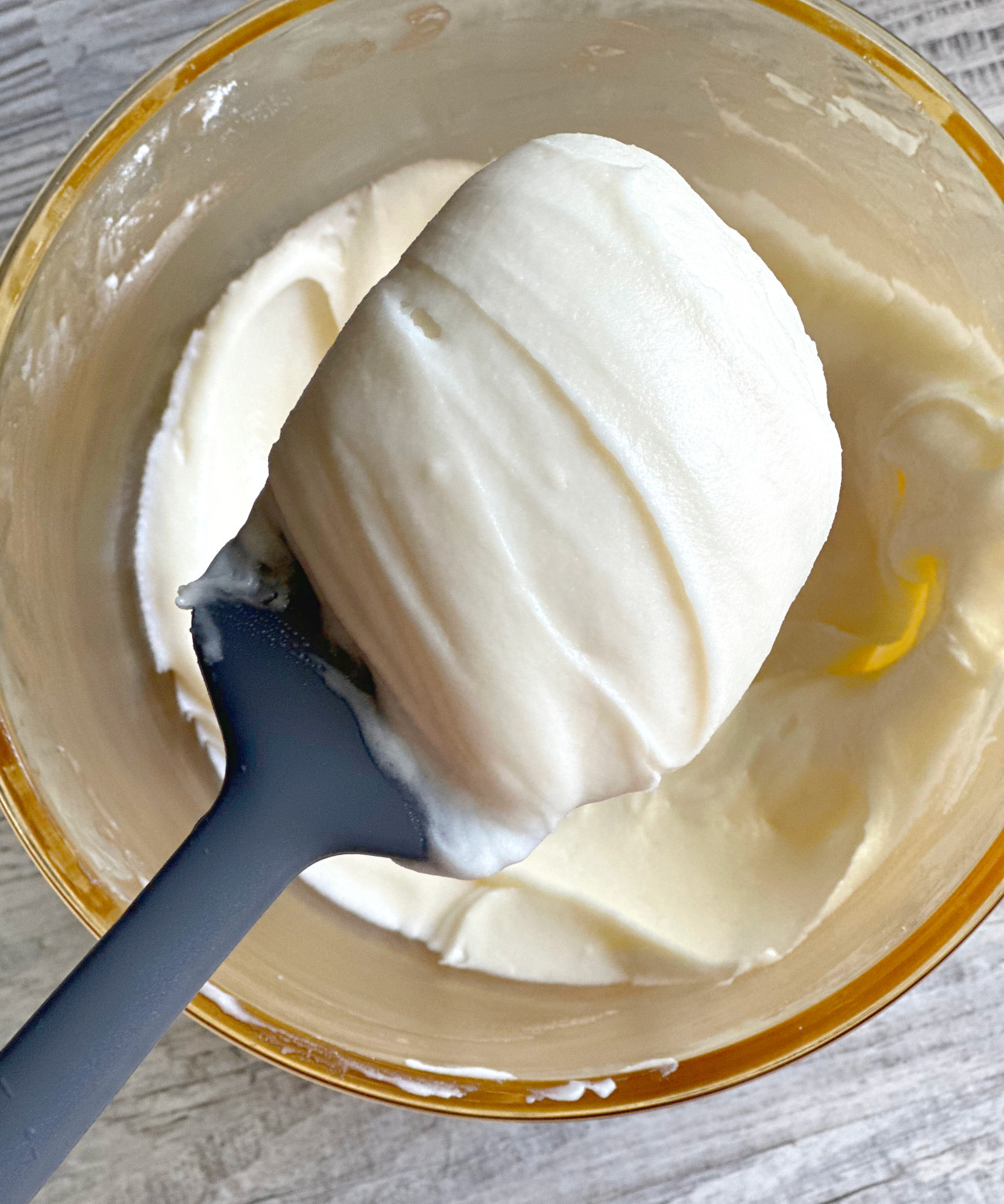 After that, you'll be adding the (in my opinion) best part — the frosting. This frosting is super simple. After warming the butter and heavy cream in the microwave, mix it with a few cups of powdered sugar. I increased the recipe amounts for the frosting because, well, more frosting is simply better and keeps these cookies moist for longer.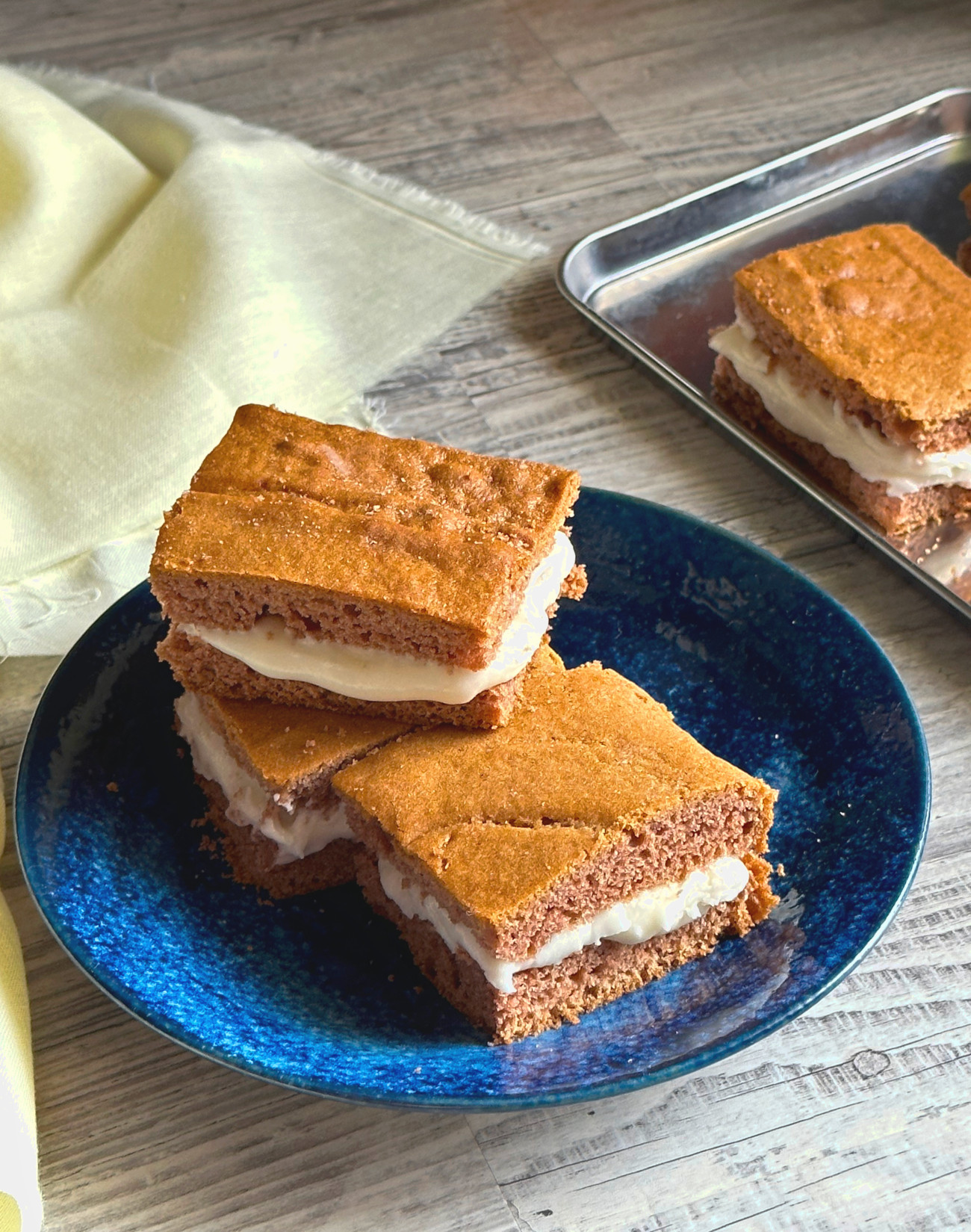 And there you have it — Amish Cream Wafers! They almost have a whoopie pie texture, but are a little cakier and less dense. The vanilla cream fits right in as a neutral but crucial component, making the cinnamon shine in the cookies. You may not have a wedding to go to, but you'll surely find an event or an excuse to bake these cookies.
Amish Cream Wafers
9 to 12 cookies
20m prep time
20m cook time
1h inactive

When you share or print a 12 Tomatoes recipe,
you're making mealtime meaningful.
100%
of the Share to Care sponsor fees fund meals for families in need.
Learn More
CLICK ANY LINK BELOW TO JOIN OUR CAUSE!
For The Wafers:
2 3/4 cups all-purpose flour
1 1/2 teaspoons baking soda
1 teaspoon ground cinnamon
1/2 teaspoon fine salt
1/2 cup unsalted butter, softened to room temperature
1 cup packed light brown sugar
2 large eggs, room temperature
3 tablespoons heavy cream, room temperature
1 teaspoon vanilla extract
For the Frosting:
1/3 cup heavy cream
3 tablespoons unsalted butter
3 cups powdered sugar
1 teaspoon vanilla extract
To make the Wafers:
Preheat oven to 350°F and line a small (13 inches in width) baking sheet with parchment paper, spray it with baking spray, and set aside. You can also use an 18-inch wide baking sheet but the cookies will be thinner.
In a bowl whisk together flour, baking soda, cinnamon, and salt, set aside.
Using another bowl, beat butter and brown sugar until light and airy, about 2 to 3 minutes.
Beat in eggs one at a time, scraping the bowl to ensure that batter is mixed thoroughly. Add in vanilla.
On a low speed, add the dry ingredients in 3 additions alternating with the cream in 2 additions, beginning and ending with the dry ingredients.
Spread batter evenly into the pan, it will be thick, and bake until the edges are slightly golden and a toothpick inserted comes out clean, about 20 to 22 minutes for a 13-inch baking sheet and 10 to 13 minutes for a baking sheet 18-inches in width. Let cool completely, about 45 minutes to 1 hour.
To make the Frosting:
In a microwave-safe bowl or measuring cup, heat up the heavy cream and butter together until the butter melts, about 20 to 30 seconds.
In a large bowl combine the powdered sugar, melted butter and heavy cream mixture, and vanilla, whisking until smooth.
To assemble the Amish Cream Wafers:
Remove the cookies from the tray and cut off the edges, cut into 9 to 12 squares (depending on your tray size). Slice each wafer in half and then spread the frosting onto one side and sandwich the layers together. Repeat with the remaining cookies. Serve immediately or you can store in a plastic container in the refrigerator for 5 to 6 days.
Recipe adapted from Reddit
SKM: below-content placeholder
Whizzco for 12T