Online shopping has always been a convenient way of getting the things you want or need delivered straight to your door without having to leave the house. However, with the recent COVID-19 pandemic online shopping has become more important than ever. And one of the biggest online retailers is Amazon, and if you're like millions of other shoppers, you've probably been heavily relying on Amazon. You may have even taken advantage of the recent Amazon Prime Day, and are eagerly awaiting your purchases to arrive.
But between now and Halloween, you can expect something different about your Amazon boxes. Instead of the traditional Amazon box which has a little smile on it, the boxes will come with a little surprise. They'll have a white pumpkin printed on the side of the box. While it may be different from what we're accustomed to, the white pumpkins are actually part of Amazon's Augmented Reality experience which can be accessed through their AR player app.
How it works is you download the app and then you decorate the white pumpkin using markers. The next step is to aim your smartphone at the QR code located on the box in order to watch the virtual jack-o'-lantern spring to life.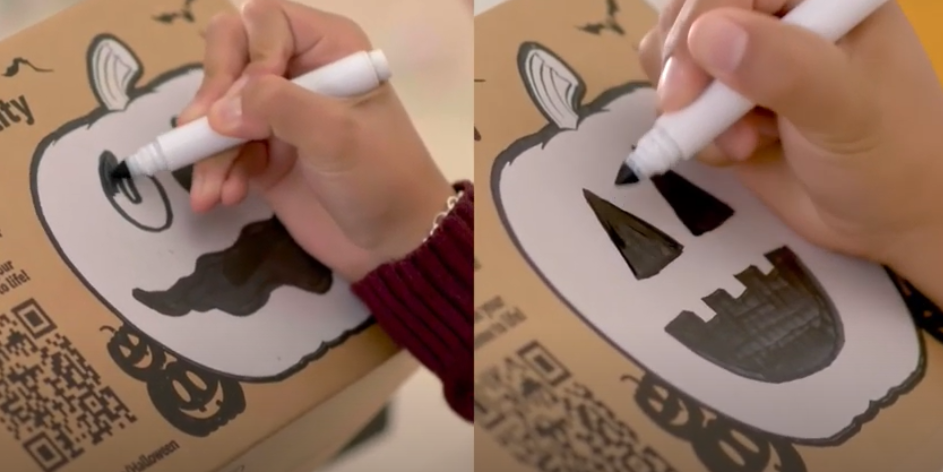 The Amazon AR app incorporates technology that is similar to what is used in Snapchat filters. It can manipulate an image to appear differently. The company has already released a promotional video that demonstrates how people can enjoy different ways of decorating their virtual Halloween pumpkins.
The promotional video features a group of friends having fun dressing up their virtual pumpkins in an array of decorative costumes. You can even use your pumpkin as a filter for your own Halloween selfies. If you haven't bought anything from Amazon lately but you still want to have fun with the virtual pumpkins, you can still get in on the fun by going to the Get a Pumpkin website, printing out a pumpkin of your own, downloading the app via the Apple App Store or Google Play, and then begin enjoying your very own augmented reality.
Currently, Amazon only has the pumpkin available on its new AR app at the moment. However, there are photos on the App Store page that feature more options to come, like being able to use the app in order to turn your Amazon box into a car. What do you think of the new Amazon AR? Let us know!
SKM: below-content placeholder
Whizzco for 12T