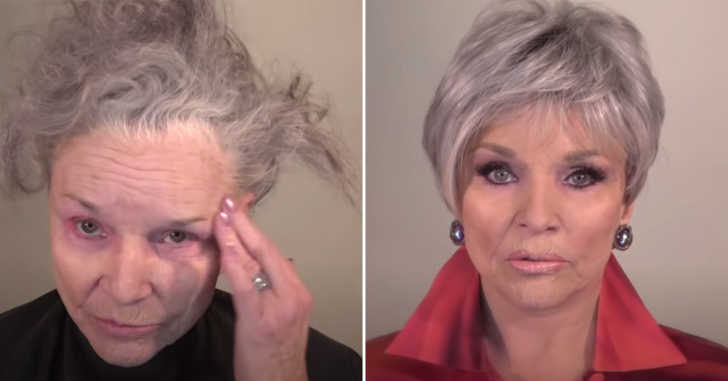 We all know beauty is more than skin deep, but makeup can definitely help you feel more confident in yourself. Take a page from Joann Hopkins' book. This feisty lady is 78 years young and loves feeling fabulous with her glossy lips and cat eyes. Joann certainly knows all about quality makeup, seeing as her son is Christopher Hopkins, AKA The MakeOverGuy.
Christopher has a popular channel on YouTube where he provides uplifting, inspirational, and informative videos as well as exclusive makeover services. You could say the apple didn't fall far from the tree. In this special edition of The MakeOverGuy, we get to see his mom take center stage as she shows us her routine from start to finish.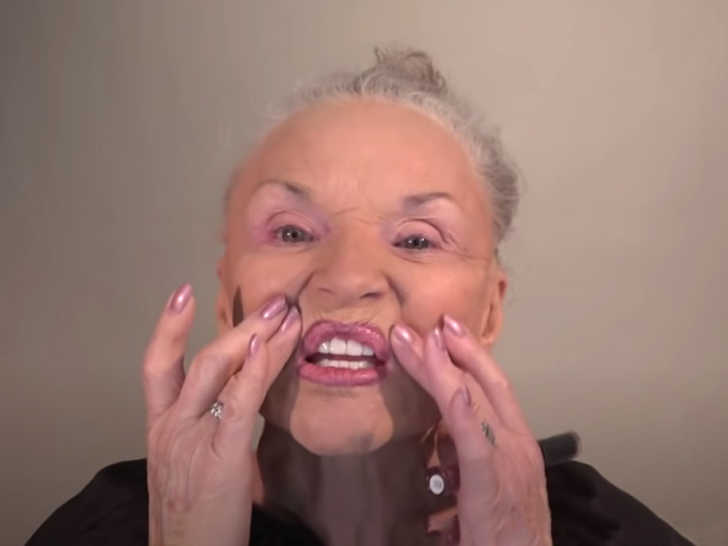 Not only is Joann absolutely gorgeous, but she's hilarious to boot! Her opening line as she looks at her "before" face gives us the perfect snapshot of her sassy personality. "Oh! That's bad. I look like I died. I hope I went to heaven." That's quickly followed by, "I have to love you more than I can say to do this."
Joann chats away as she applies foundation, blush, and bronzer. "I remember one time when I was about 30, a woman at church asked me if I was ever going to stop wearing makeup. Well, I guess not!" She goes on to confess that she doesn't take her makeup off at night. In her words, "I don't want to look like hell with the person I love the most going to bed, so it's on until morning, then I clean it off and start again!"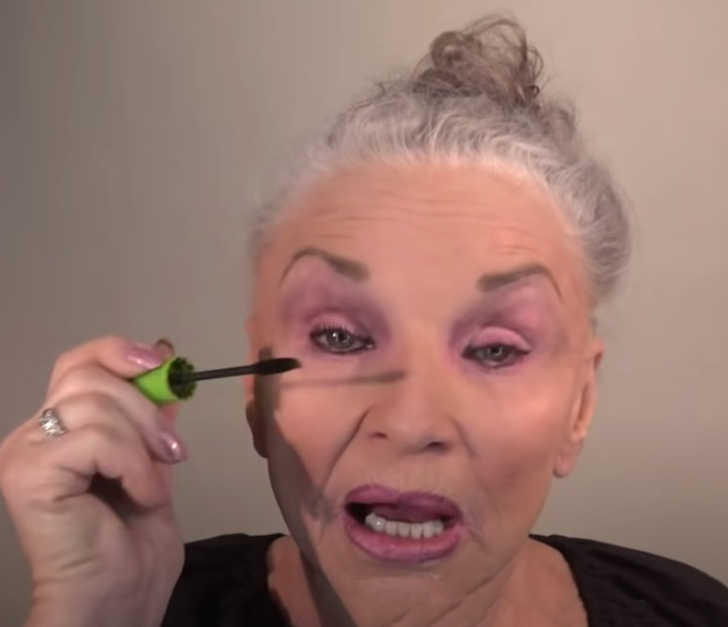 Dermatologists don't recommend this course of action. Sleeping in your makeup can clog pores and lead to pimples. It also may inhibit the skin from repairing itself during the night while you sleep, which can contribute to aging skin. Joann doesn't seem to care, and clearly, she's aging just fine!
In fact, Joann is more than just fine. She's sharp as a tack and hilarious! Here's what she said while applying eyeliner, "I like the cat eye. Not too much because I'm wrinkled and it doesn't do the same stuff it used to. But a little bit goes a long way."
Watch the full makeover below!
SKM: below-content placeholder
Whizzco for 12T