We all know the feeling of a winter cold coming on – the sniffles, aches, and sore throat. Your first thought is probably to get some vitamin C in your body quickly, and you'd be right! Vitamin C helps to boost your immune system and repair tissue damage, thus making the duration of the common cold much shorter. There are lots of other health benefits of taking vitamin C, including preventing heart disease, increasing bone density, and fighting muscle soreness after a workout. Women should have at least 75 mg of vitamin C per day, and men should have 90 mg per day. But before you reach for an orange or pour yourself a glass of orange juice, consider these other foods with a much higher vitamin C content!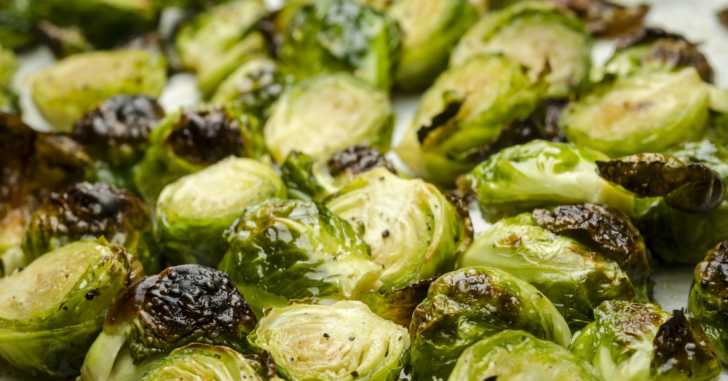 Brussels sprouts have 74 mg of vitamin C per cup! We know these might not be your favorite veggie, but we've found a way to cook them that is super delicious. It's no secret that roasting vegetables brings out their natural flavor. This dish takes lightly-salted and roasted sprouts and tosses them in a balsamic and honey glaze. The combination of tart and sweet highlights the earthy, slightly bitter taste of the Brussels sprouts. Get the recipe here!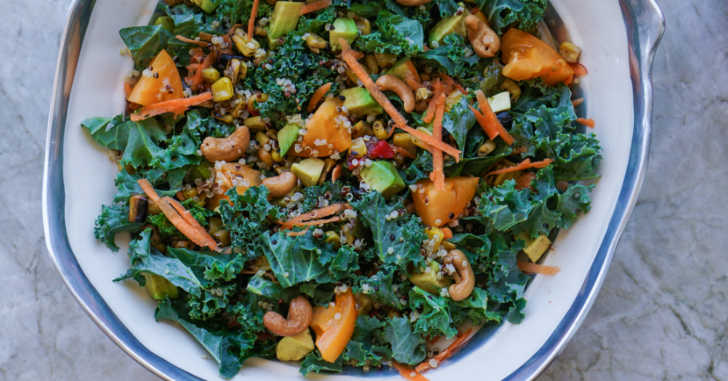 2 cups of raw kale have 80 mg of vitamin C! We recently discovered how easy and versatile kale is. Cooked or raw, there are endless preparations for this deliciously bitter superfood. Packed with antioxidants like beta-carotene and vitamin C, this dark leafy green is the perfect base for a hearty salad. Get our favorite kale salad recipe, and pair it with our honey mustard vinegarette!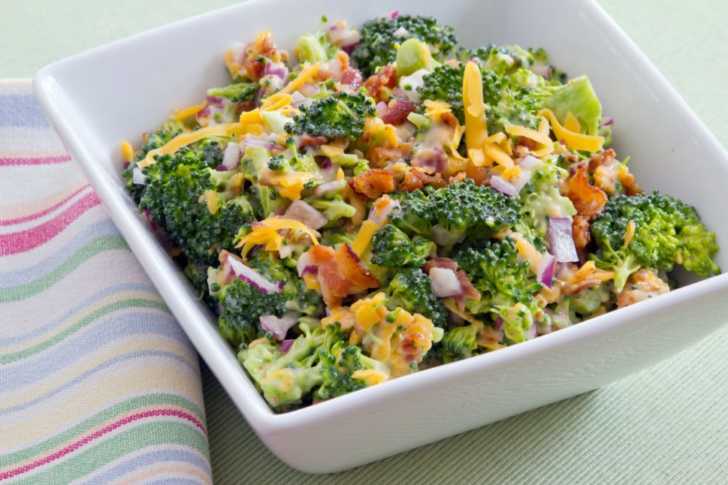 Just 1 cup of chopped broccoli has 81 mg of vitamin C! And what better way to get your vitamins in than with a classic like broccoli salad? The combination of sweet and tangy dressing with crunchy, savory bacon and toothsome broccoli have made this dish a longstanding classic. But we must admit, while the flavors of broccoli salad are clearly a match made in heaven, we have often felt that raw broccoli leaves something to be desired. That's why we added in one simple step that takes this salad to a whole 'nother level… get our secret recipe here!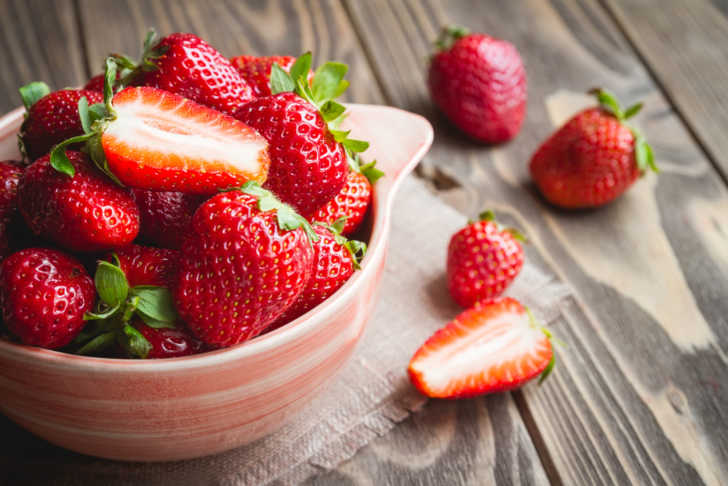 1 cup of strawberries has 84 mg of vitamin C. This recipe for strawberry sorbet is just what the doctor ordered. This strawberry treat is a sorbet/frozen yogurt hybrid and we can attest to the fact that it's one of the easiest things we've ever made. Blend your strawberries until they're smooth, throw in your yogurt and some honey, and you've got yourself a low-calorie dessert that will cool you down and not leave you feeling guilty later. Win-win!!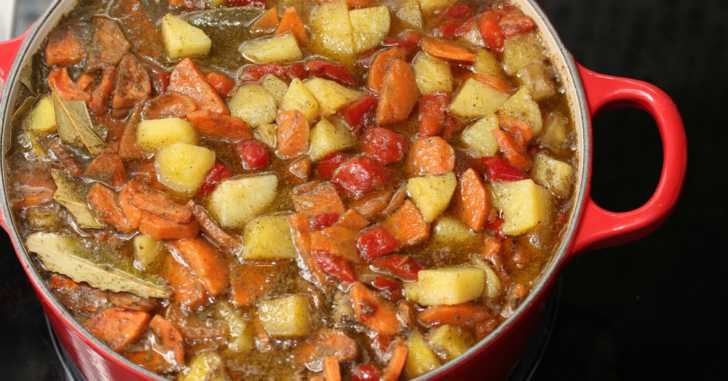 Just one red pepper packs 209 mg of vitamin C! Move over, oranges, red peppers are here to stay. If eating raw red peppers isn't exactly your cup of tea, don't worry! How about a nice cup of soup? This red pepper and potato stew is one of our favorites. We can throw it together with just a few basic ingredients, it's incredibly satisfying, and the taste is phenomenal.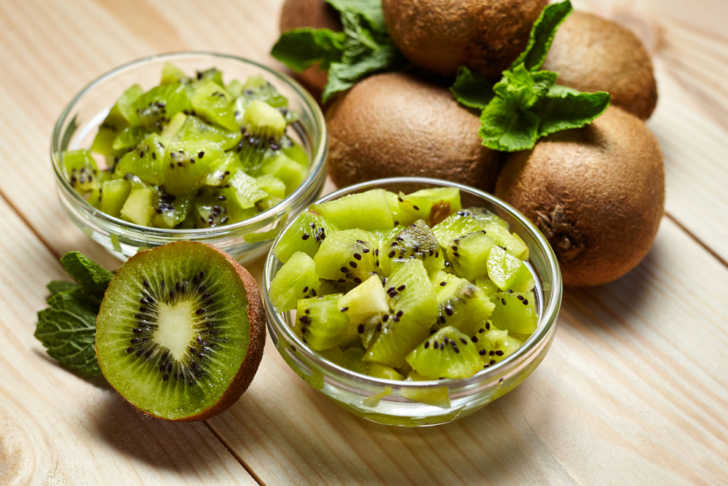 One kiwi has 84 mg of vitamin C. While there aren't too many kiwi recipes out there, we recommend slicing up a kiwi and making a nice popsicle! You can even make it with orange juice or mango juice for an extra boost of vitamin C. Get our favorite popsicle ideas here!
SKM: below-content placeholder
Whizzco for 12T