It's no secret we're huge fans of cheese and casseroles here at 12 Tomatoes. And really, who isn't? Sure, you can't have carb and cheese-loaded dinners every night of the week, but every once in a while, a warm, cheesy, comfort food casserole is called for. If you find yourself in the mood for some cheesy goodness, then look no further! We've got a list of our top 5 favorite cheesy casseroles. Go ahead and try these out! You might just find your new favorite cheesy recipe…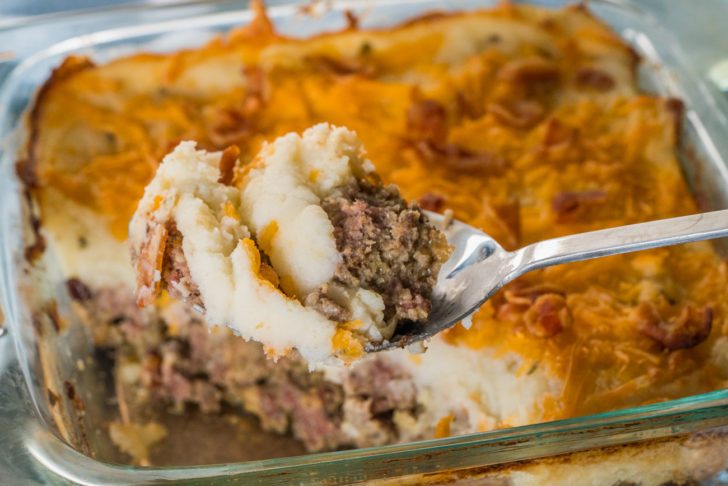 The whole point of a casserole is that it's a whole meal in one, right? One casserole, where everything bakes together in under an hour, and then that's it, you're done! While we love a traditional meatloaf, we thought we would cut a few corners and make a very classic meal but in an untraditional way. Cheesy mashed potato and meatloaf casserole!
This dish tastes incredible, but maybe the thing we love most about it is that there's no having to deal with inverting a meatloaf out of a piping hot loaf pan. We don't know how we manage to forget this every time, but heed our advice: forget the loaf pan when you do make a traditional meatloaf – even better, skip it entirely and make this loaded meatloaf casserole instead – you won't regret it! Get the recipe here!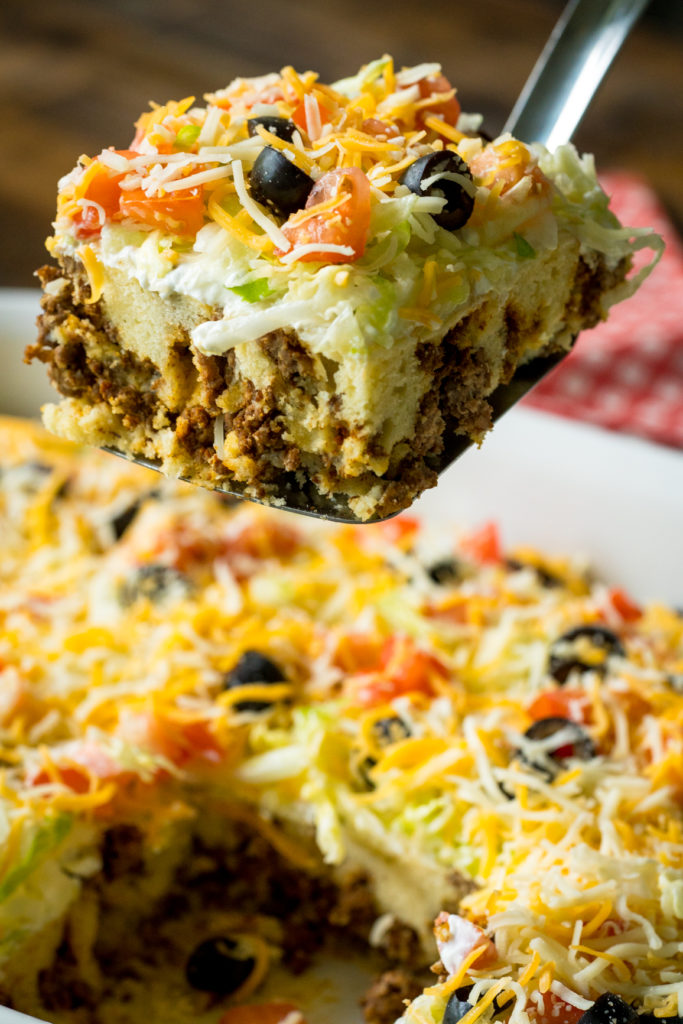 You know what's better than taco night? We'll tell you. It's taco night without all the hassle of assembling things individually. Crumbly taco shells? Nah, we're good. Taco meat that gets cold before your third taco?? (Because obviously you have to have at least three, that's just what happens.) Uh, no. We took all the components of our favorite night of the week, taco night, and put everything into hearty casserole form. You're welcome!
The one change we made that most distinguishes these from typical tacos is our use of biscuit mix instead of tacos or tortillas. Had we used tortilla chips or actual taco shells, they would have grown soggy once all of our yummy bonus ingredients were piled on top. We found that biscuit dough was a delicious compromise since it settles into the beef a bit, plus its sturdiness means you can pile whatever other toppings on top that you like! No need to reign it in here, go crazy and make this the taco casserole of your dreams. Get the recipe here!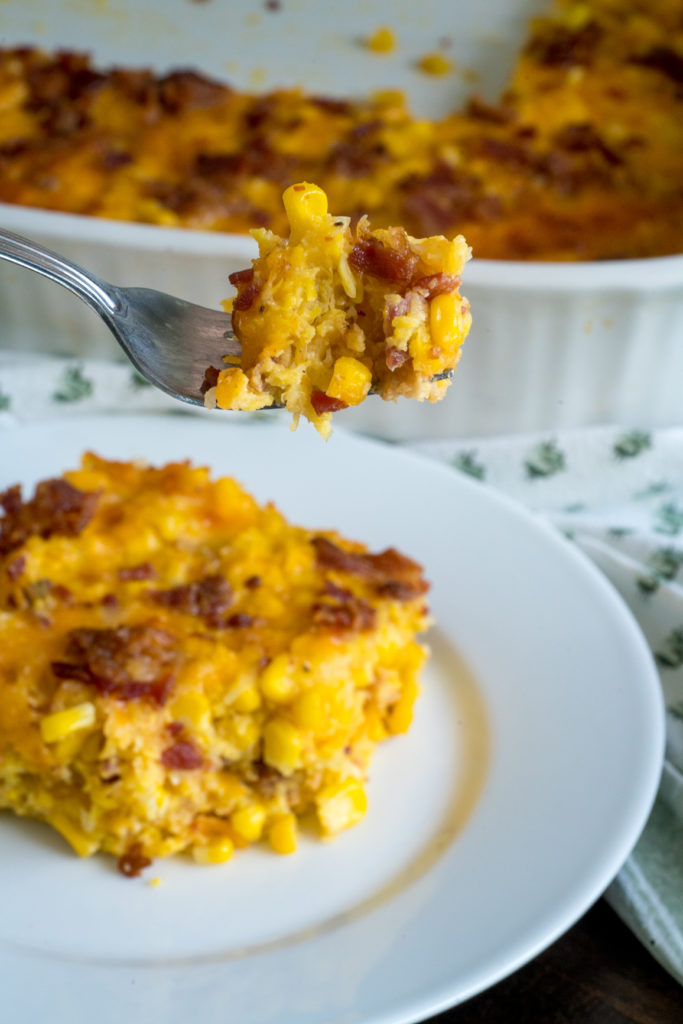 Have you been searching for that one, amazing side dish that's a perfect match for just about anything you serve it with? Yeah, we know the feeling, and after much hemming and hawing where we incessantly tweaked different versions of the dish, we came up with this recipe! We give you: the yummiest, cheesiest bacon corn casserole. It strikes a perfect balance, since it has just the right touch of sweetness from the corn (and a smidge of sugar) that balances out the bacon and the salty tang from the cheese. Add to the garlic powder, onion powder and cayenne pepper, and we're in business!
A word to the wise – if you're serving for a crowd, definitely double the recipe. This stuff gets devoured in a flash, so you'll probably want to have more on hand and then just take on a little more baking time to account for the extra volume. It's basically a five-step recipe and, trust us, it's totally worth it. Whether this goes to a backyard barbecue or to a church function, everyone falls (hard) for this recipe, so make sure you get a bite before it's gone! Get the recipe here!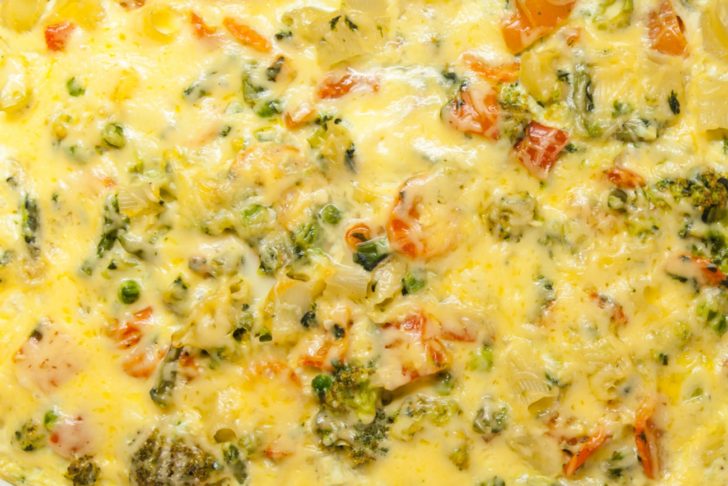 We don't know about you, but every once in awhile, we just want a giant helping of ooey, gooey melted cheese. And since eating a heap of melted cheese by the spoonful is most likely frowned upon and doesn't quite cover all the important nutrients, it helps to add something else to it. Macaroni, rice, toasted bread… they're all great vehicles for cheese, but broccoli and cheese are a match made in heaven as far as we're concerned. And this casserole is the perfect showcase for that majestic duo.
Broccoli cheese casserole is a well-loved dish in so many homes, but we can't help thinking that this one is the best. If you're going to have something cheesy, you might as well go for it, and this dish sure delivers. There's no reason to be shy about cheese; we know we aren't! Get the recipe here!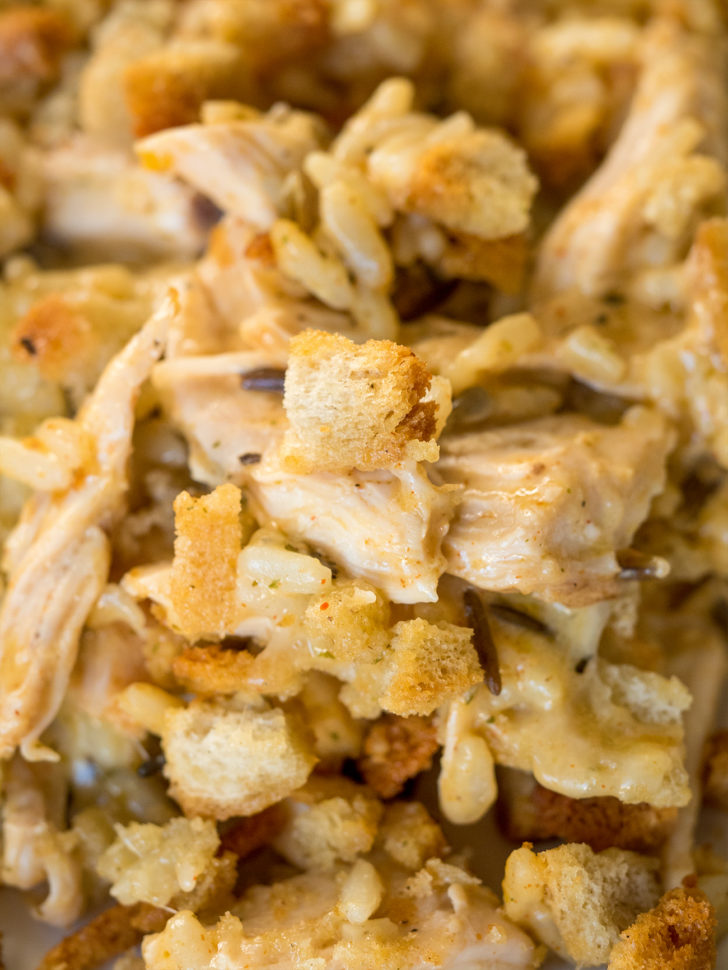 We've talked before about how much we like chicken and wild rice as a pairing – there's just something about the flavor and texture of the rice that we can't get enough of – but we decided we wanted to switch things up instead of having the same old soup. Don't get us wrong, we love the warm and bubbly soup, but what we did this time was definitely something to write home about; we turned the classic recipe into a hearty casserole!
While it might seem impossible to improve upon the traditional dish, this casserole is thick and creamy, with the tasty crispy addition of herbed stuffing that we put on top and baked to golden perfection. With a healthy helping of cheese and tons of flavor to boot, this is the best dinner to make on a cold day – we know we look forward to making it all week! Trust us, while we'll always love chicken and wild rice soup, this casserole is not to be missed…it'll win you over in the first bite! Get the recipe here!
SKM: below-content placeholder
Whizzco for 12T