Is there anything as quintessentially summer as a good old fashioned grill out? Bright, warm sun, a cold beverage in hand, the smell of cut grass, and of course, dinner cooking on the grill! I love using the grill every chance I get. It's such a quick and easy way to cook delicious meats and other things. Plus, can anything beat the smell of freshly seared meat on a warm summer day? Take a look at some of my favorite grilling recipes we've done here on 12 Tomatoes.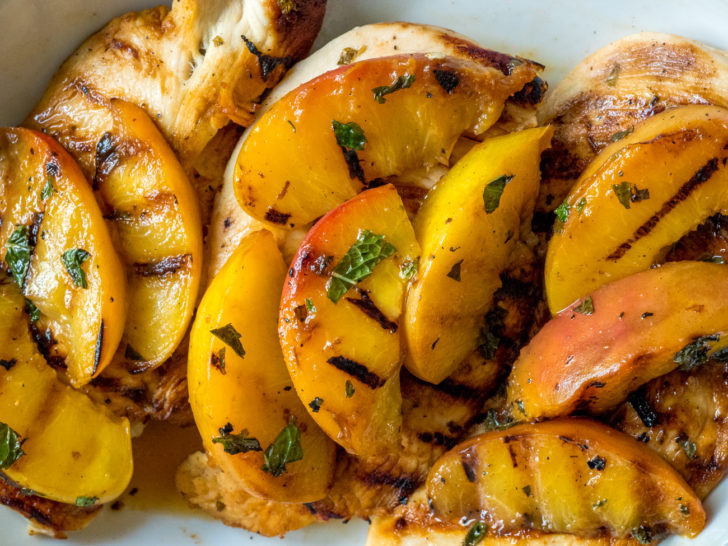 Mojitos are a cool and crisp beverage made with sugar, lime juice, club soda, rum, and the all important muddled mint leaves. Mojitos are a refreshing cocktail, but the ingredient list gave us an idea for a dinner recipe: peach mojito chicken. Grilled chicken topped with a sauce of peaches, mint, and honey is much lighter compared to the usual grill routine of chicken glazed in barbecue sauce. We love the refreshing combination of sweet and savory going on here; it's the perfect summertime meal.
Marinades are a great way to add flavor to an otherwise bland protein like chicken. Our peachy minty marinade really adds great flavor while also helping the chicken to stay tender and juicy. It is the right balance of sweet and savory that makes our peach mojito chicken look and taste amazingly delicious. Grilled peaches with honey and mint also sound like a pretty good topping to a scoop of cool vanilla bean ice cream too! Our peach mojito chicken is a great summertime recipe to share with family and friends. Get the recipe here!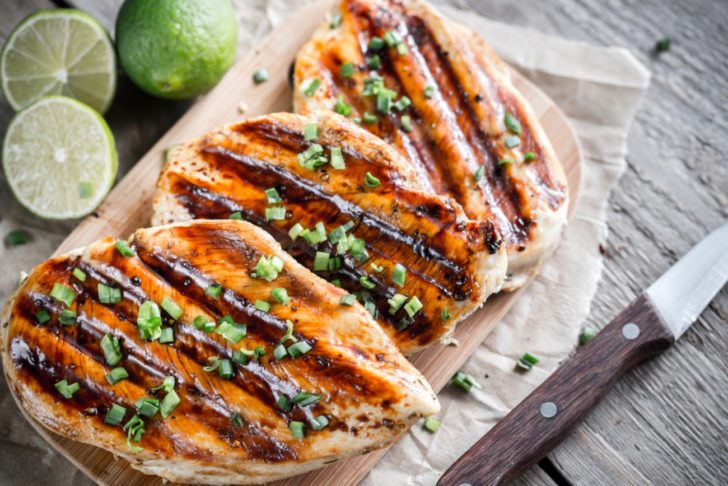 This delicious grilled chicken is an often requested weekday dinner in our household, and a favorite among friends at weekend barbecues. Whenever we find ourselves craving that sweet-tangy-salty-spicy flavor combination, this super easy marinade totally hits the spot. The Sriracha adds just the right amount of punch to the palate, the honey lends that mouth-watering sweetness and the lime imparts yummy, balancing tang – and there's no need to add any salt, because the soy sauce takes care of that factor all on its own!
So simple to throw together, you might even find you already have the ingredients on hand and can skip a trip to the store! Try it on pork or beef as well! Get the recipe here!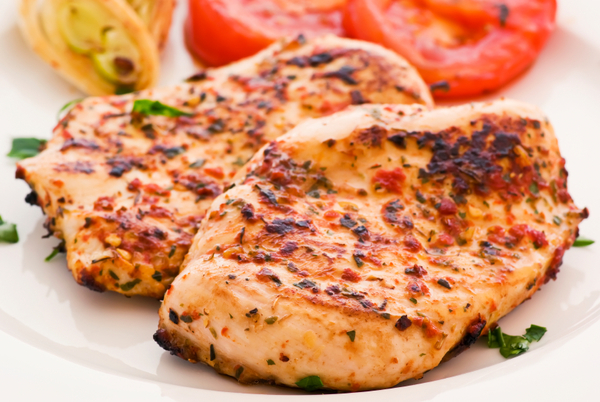 Looking for a way to spice up your ordinary dinners? This roasted red bell pepper chicken has got tons of flavor, due to sun-dried tomatoes, garlic, and red pepper flakes. We love this because all of the ingredients marry together deliciously and work to build a cohesive flavor that complements the chicken perfectly. If you want the same taste without the heat, go ahead and omit the pepper flakes. For a quick meal that you won't be able to resist making again! Get the recipe here!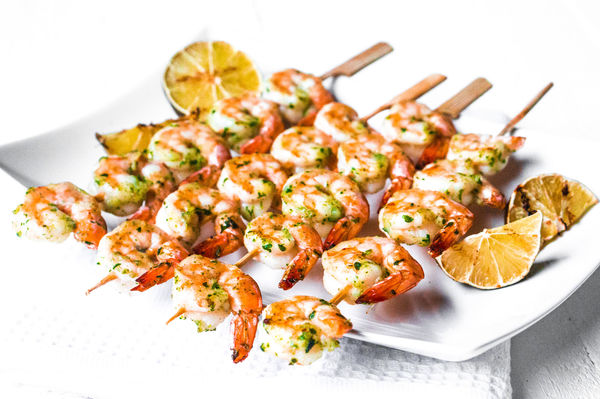 Fresh shrimp? Check. Homemade pesto? Check. Combine the two and throw em on the grill, and you've got a main course that pairs perfectly with rice pilaf, salad, or grilled veggies. (Hint: Also great to toss with pasta.) Though you can definitely use pre-made pesto, we can't recommend the homemade version enough especially if you have some fresh basil growing in the garden! Get the recipe here!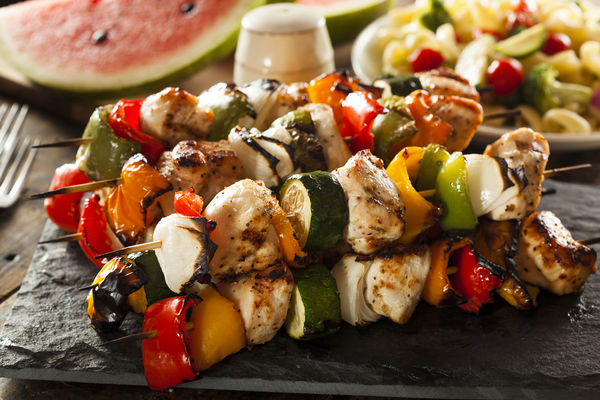 Looking for something new to grill? Give these kebabs a try marinated in a blend of honey and soy sauce for a simply sweet and flavorful meal. Pick whatever veggies you like or even what you've got on hand and make skewers that'll pair perfectly with other summer dishes like watermelon, pasta salad, and even corn on the cob. Just be careful if you use metal skewers they heat up fast on the grill!
And remember the longer you can marinate these bad boys, the more flavor they'll pack. Marinate overnight if you have the time! Get the recipe here!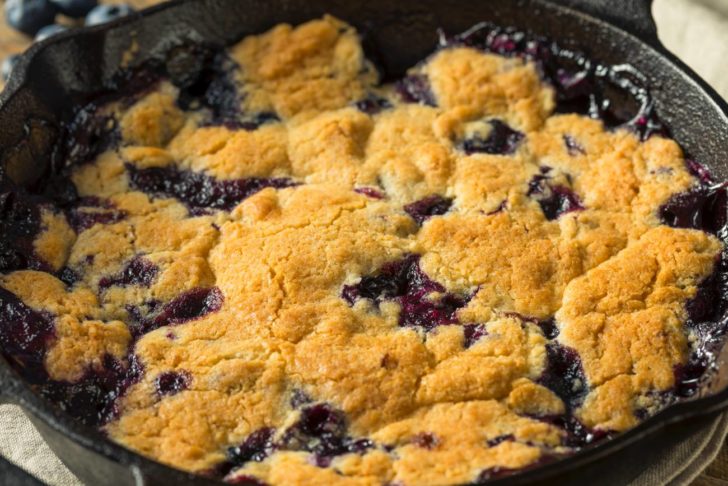 A barbecue grill is a magical place for summertime cooking. Of course, we use it to cook up our favorite proteins, like burgers, steak, and grilled salmon, and veggies too, but to use it for dessert is another place where our grill does some of its best work. Just about any fruit will work here, and peaches and nectarines would be a delicious way to change up the recipe, but we're going black-n-blue here with a heaping bowlful of blueberries and blackberries. The cobbler recipe isn't any different than the one you might already have in your recipe tins at home, but the novelty of it is that it's grilled, not baked.
We love the addition of fresh lemon zest into the berry mix – it gives the dish a little bit of citrusy lightness to pair with those sweet berries. The biscuit topping is like a golden crown that sits atop our cobbler, and it's the perfect complement to the sweet berries. Get the recipe here!
SKM: below-content placeholder
Whizzco for 12T