German chocolate cake wedged a slice of itself into American history. It has no origins in Germany; the word German refers not to the country but to a person. An English-American baker named Samuel Baker was an employee for the Baker's Company. In 1852 he concocted a milk chocolate baking bar that the company titled in the creator's namesake German's Sweet Chocolate.
Fast forward to the 20th century and a Texas native, Mrs. George Clay, submitted a recipe that got published in the Dallas Morning News recipe section. The recipe was a hit and as newspapers published and republished the recipe, a game of telephone occurred resulting in the "s" from "German's" being dropped, and the cake was known simply as German chocolate cake. Since the original 1950s publication, German chocolate cake has become an American classic. Its mild chocolate cake and its coconut pecan frosting are the goldilocks of flavor combinations, giving the satisfying chocolate-y and caramel-y bite. And while most think they can only get German chocolate cake in one-layer cake mode, there are a ton of ways to eat this delicious duo.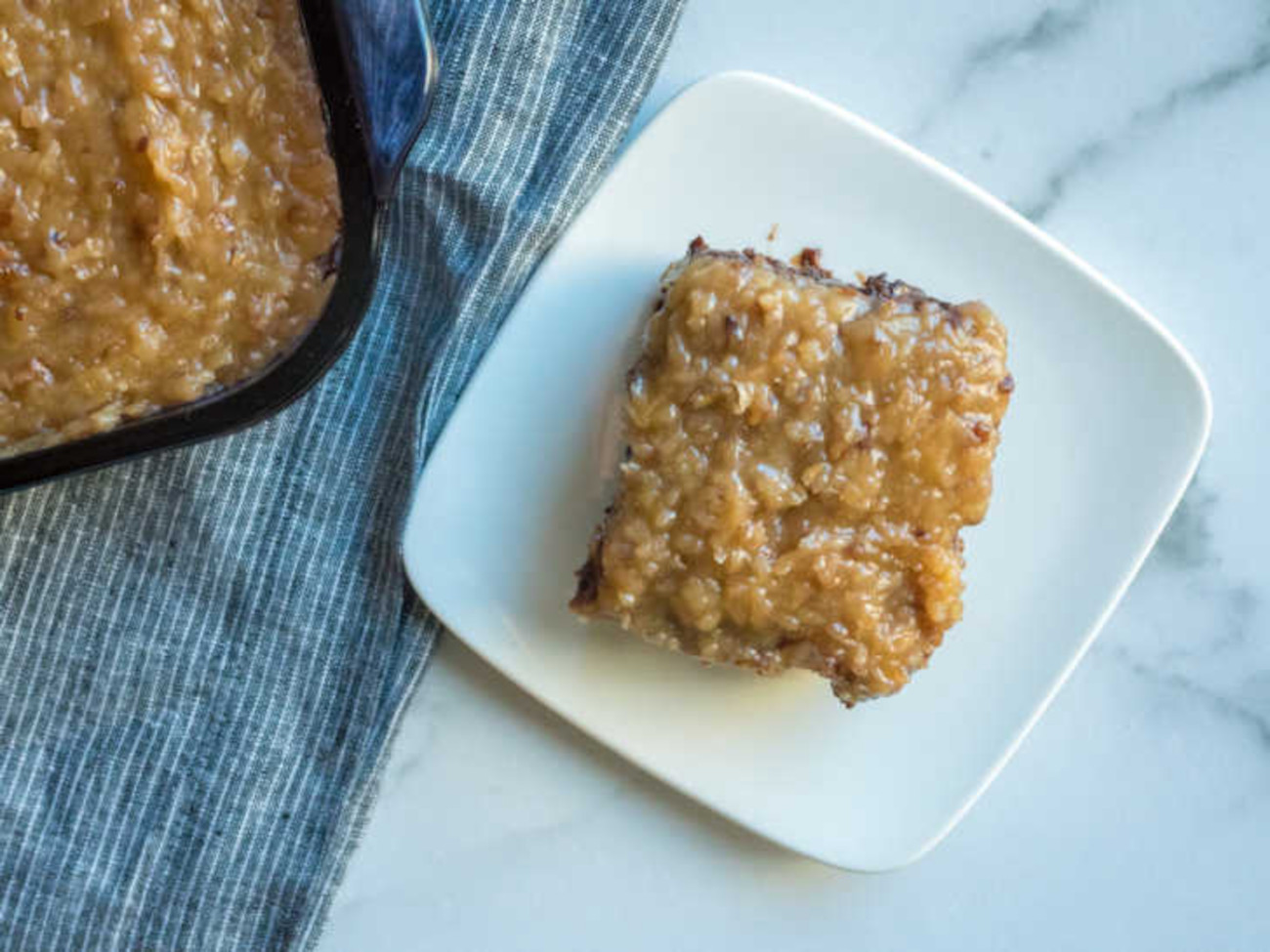 This German Chocolate Poke Cake has all of the components of the classic German chocolate cake, but we conclude that it may be better than the original stacked cake format. Here, a chocolate sheet cake is baked and punctured with holes that are filled with a luscious pairing of sweetened condensed milk and melted chocolate. The cake wouldn't be complete without the classic coconut pecan frosting, and tada, you have a molten saucy sundae disguised as a cake. One bite, and you'll be hooked on this fudge-y delight.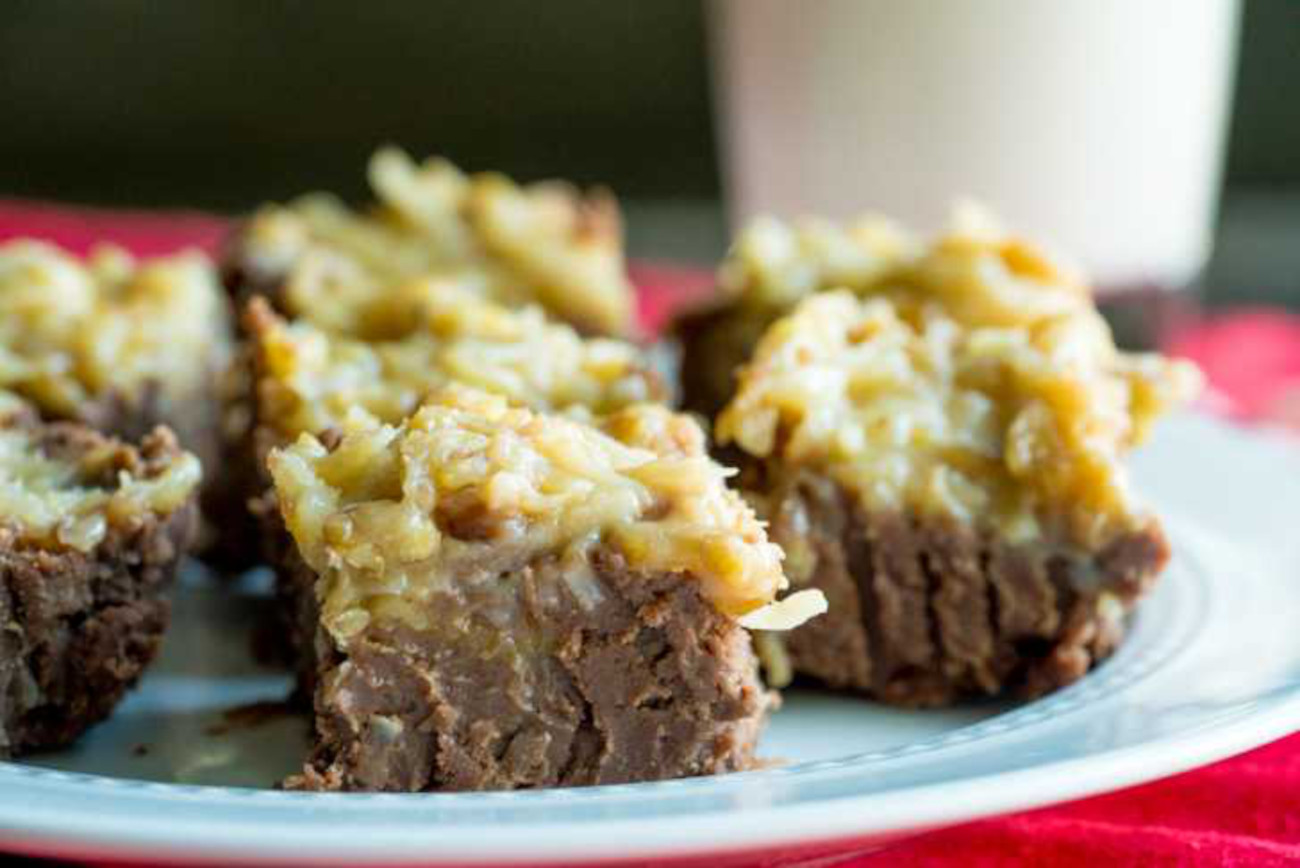 A bite-sized treat packs a punch of flavor with this German Chocolate Fudge. A simple stovetop recipe for milk chocolate fudge is made and beaten with a mixer to aerate the fudge for a light, velvety texture. Poured into the pan, it rests while you make the coconut pecan filling. The frosting recipe mirrors that of the classic cake, perfect honestly on its own, but it tastes beyond good on this fudge. Though one might say the fudge is rich, I'm certainly gonna be eating an undisclosed amount.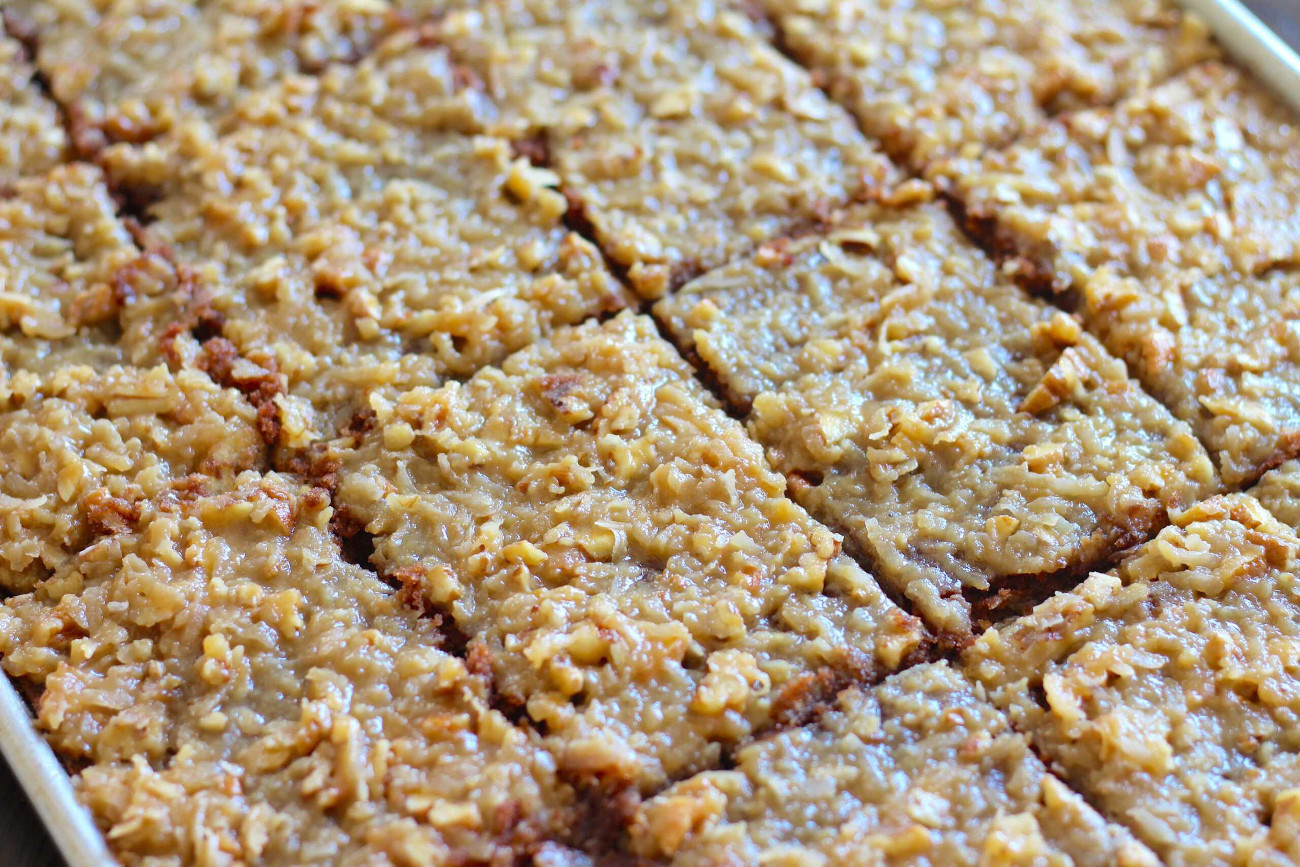 Unlike other cakes, German chocolate cake has a more delicate crumb, making it a little precarious to layer and stack. If you don't want to end up with a crumbling tower of cake, opt for this simpler German Chocolate Sheet Cake. It has all of the flavors of the classic layer cake, just minus all of the fuss. Baked in a single layer and topped with that frosting we all associate with the cake makes for a surefire success.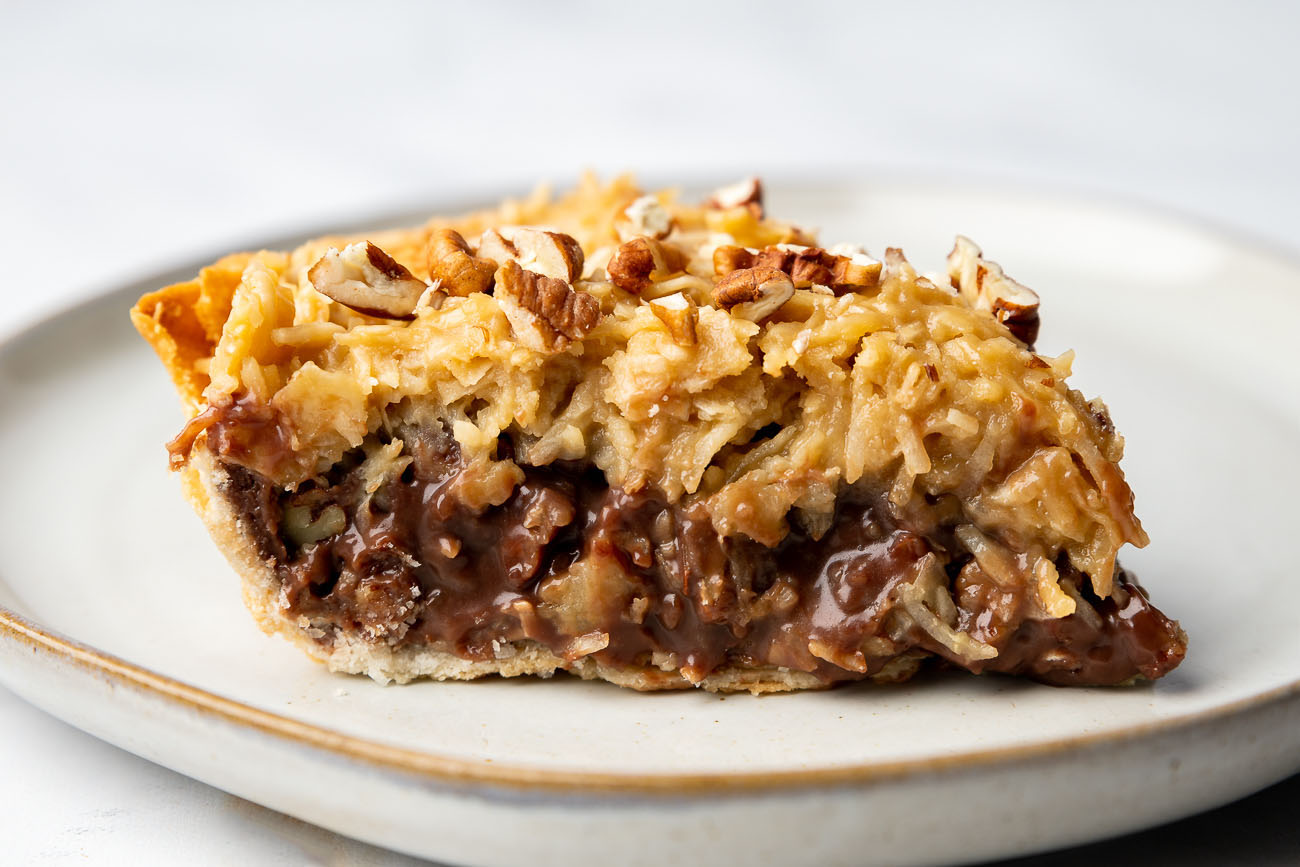 While cake is always delicious, there's something about a pie that hits a different cord, that makes you think of a relative's house, a communal gathering, or a holiday table full of home-baked goodies. This German Chocolate Pie will become your go-to pie — that's a fact. The pecan-laced, chocolate filling is made with ease in the microwave, poured into a pie crust, and off to the oven. You make the frosting, which at this point, you know isn't a frosting and more like a drug. Pecans, coconut, and an evaporated milk-base turn into a golden saucy custard that's pretty much liquid happiness. The best part about this pie? You don't need to wait for any fruit to be in season; you can have this for any occasion of the year.
SKM: below-content placeholder
Whizzco for 12T