A spicy noodle bowl for dinner that is ready in just 15 minutes? Sign me up!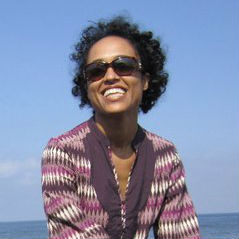 Sarah Cool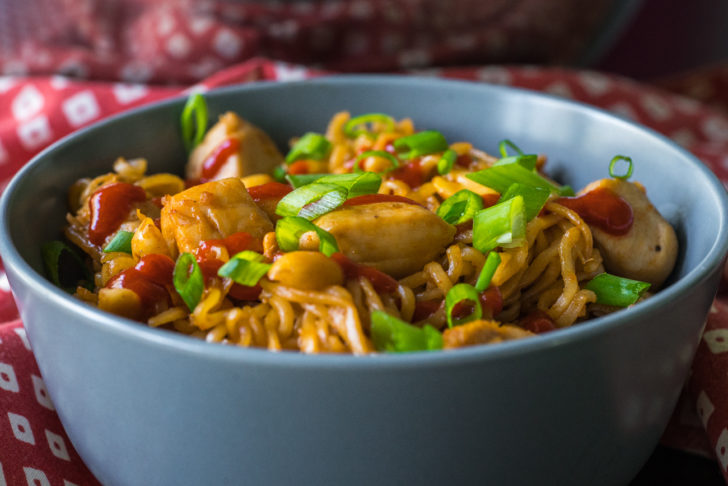 Are you as in love with Thai food as we are? If so, today's your lucky day. While we love and frequently turn to Thai restaurants, our wallet was begging for a reprieve…but our craving for spicy noodles wasn't going anywhere fast, so we needed to come up with an alternative solution. Which led to the creation of these 15-minute spicy Thai noodle bowls!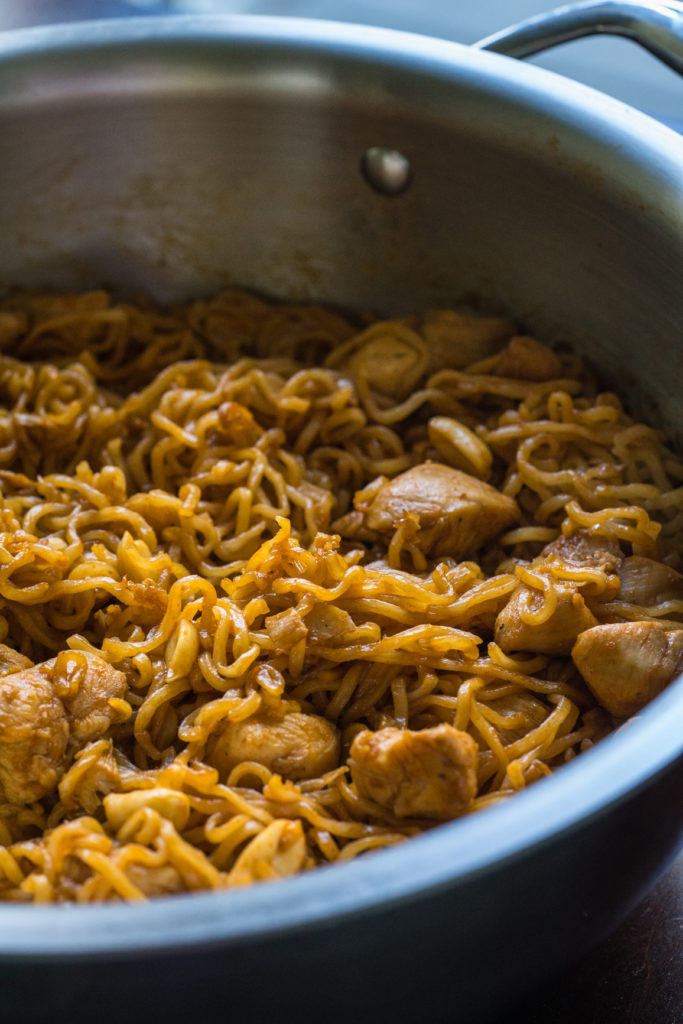 We haven't yet recreated our favorite pad thai recipe, but using a couple pantry staples we were able to make a flavorful, perfectly spicy, noodle bowl that tastes like it could have come from our favorite take-out spot. If you're picturing tons of ingredients, some of which you can't even pronounce, you're in for a treat – this is seriously so easy. Store-bought ramen packages (you can save or throw away the included flavor packets, since we don't use them in this), chicken breast, brown sugar, sriracha, soy sauce, peanuts, garlic and ginger do all the heavy lifting here and make this dish really pop.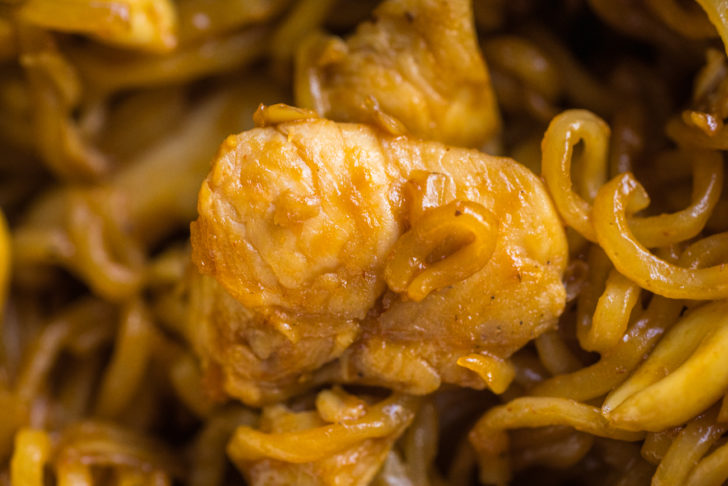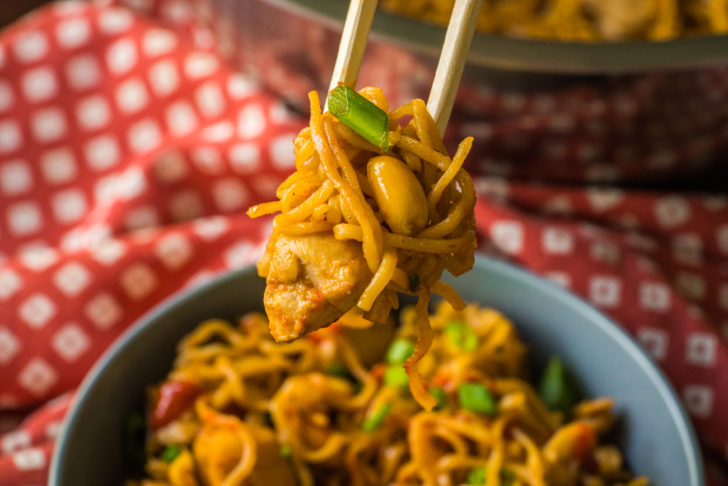 Brown sugar, sriracha and soy sauce make up the bulk of the sauce. Obviously the sriracha gives the whole thing some nice heat (and you can use as much or as little as you'd like), meanwhile, the brown sugar cuts the heat a bit and balances it out nicely. The soy sauce finishes things off and gives the whole thing some nice bite. Then it's all about added freshness and flavor from the garlic and ginger, with a salty kick from the peanuts. Yummm. This dish tastes incredible, comes together quickly and uses ingredients you've already got on hand – what could be better??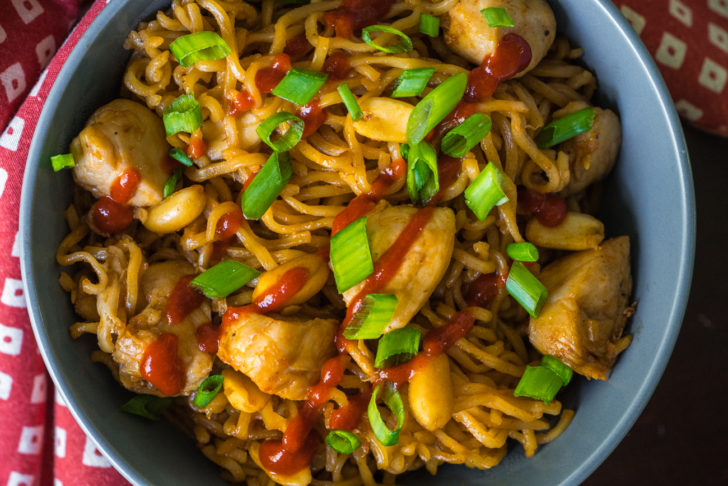 Spicy Thai Noodles
Ingredients
8 oz. packaged ramen noodles, any flavor, flavor packets discarded [or rice noodles]
1 pound chicken breast tenders, cut into bite-sized pieces
1 tablespoon canola oil
1/4 cup brown sugar
1/3 cup soy sauce
2-3 tablespoons sriracha hot sauce
1/3 cup cocktail peanuts, plus more for garnish
2 cloves garlic, minced
1 tablespoon ginger, grated [or buy squeeze bottle kind]
green onion, garnish, diced
kosher salt and freshly ground pepper, to taste
Preparation
Bring a large pot of salted water to boil and cook ramen for 3 minutes. Drain water and set noodles aside.
Heat canola oil in a large pan or skillet over medium-high heat and add cubed chicken. Cook for 5-7 minutes, or until chicken is browned on all sides.
Season with salt and pepper, then add garlic and ginger and cook for 1-2 minutes, or until fragrant.
Stir in brown sugar, soy sauce, sriracha and peanuts, then reduce heat to low and simmer for 5 minutes, or until chicken is fully cooked.
Gently mix in cooked ramen noodles and toss to coat completely.
Serve hot topped with green onions and peanuts.
Recipe adapted from This Savory Vegan.
SKM: below-content placeholder
Whizzco for 12T