We all know that seasons dictate sales — chocolate in February, hot dogs in July, but cereal? Well, for many cereal manufacturers, the last three months of the year are the season of cereal party snacks. From late October until the end of the year, buying cereal — specifically Chex — is at its peak, and there hasn't been anything rocking the boat for decades. The sugary holiday snack, Puppy Chow, graces the holiday times, but the name has always thrown me off. Why do we call this a hundred percent human food Puppy Chow?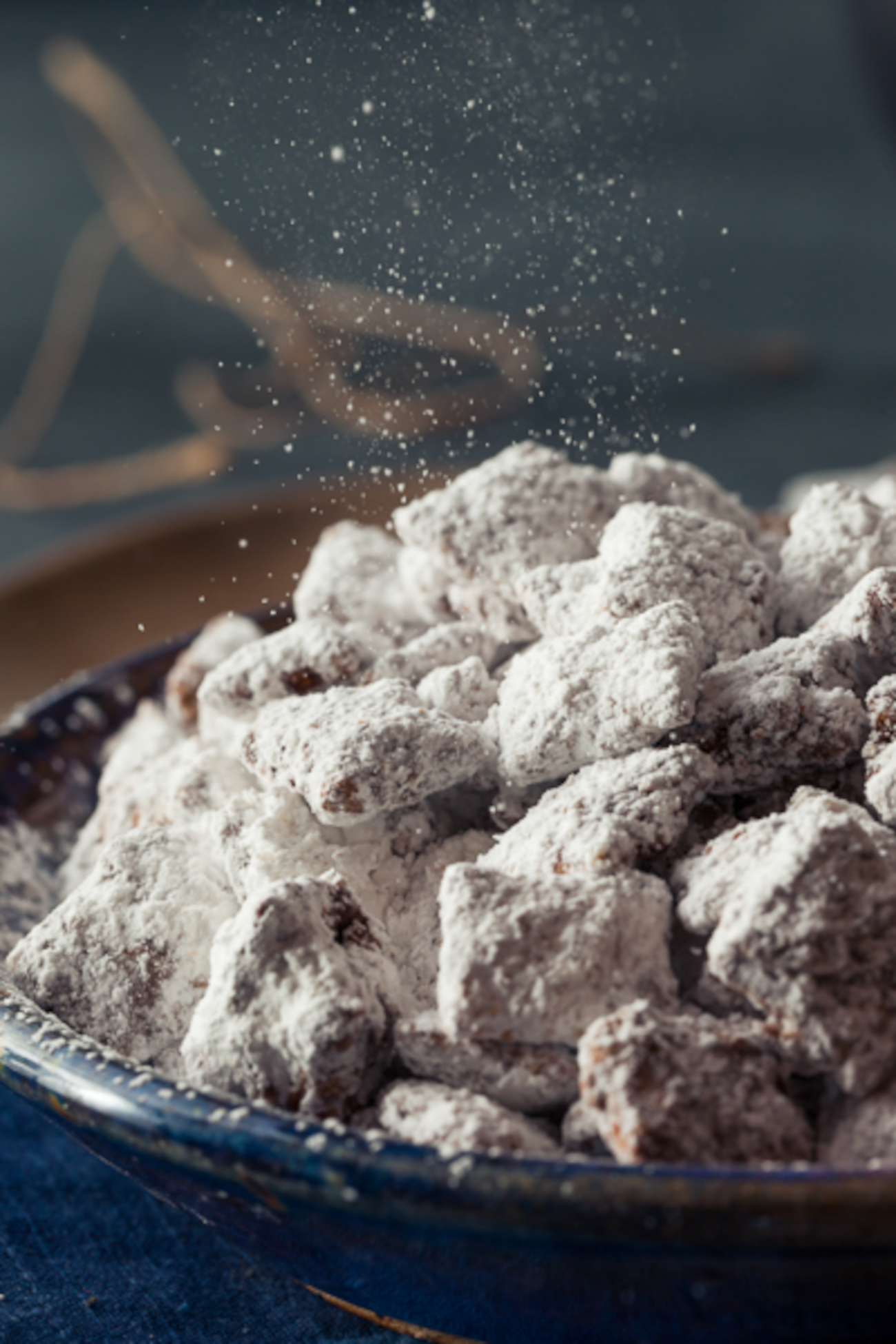 Chex came out in 1937, created by Ralston Purina Company — yes, the company that makes actual Purina dog food. When the company launched Chex, it wanted to steer clear of the term chow, which was associated with Purina's animal feed products. Chow did not have a positive connotation. The word chow is a term to describe something animals eat, and the slang word was used during World War I to describe the taste of soldier rations (you can guess the taste wasn't so good).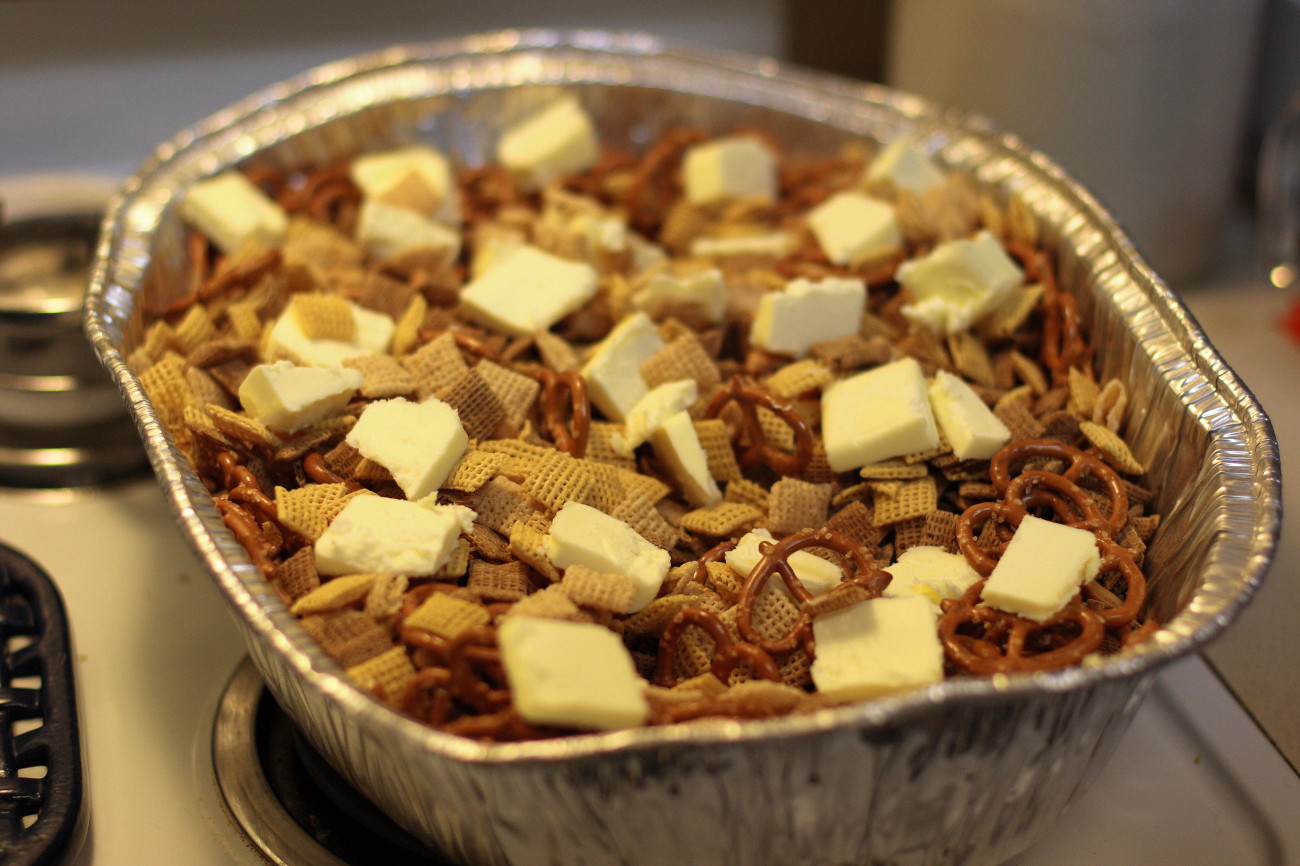 With the division of the Ralston company in the late 1990s, General Mills acquired Chex, and with the acquisition came about a supposedly new recipe — Muddy Buddies. The hardest thing about this recipe is melting butter. After the butter, you add peanut butter, chocolate chips, and cereal. Once homogenous, the concoction gets coated with a healthy geological layer of powdered sugar.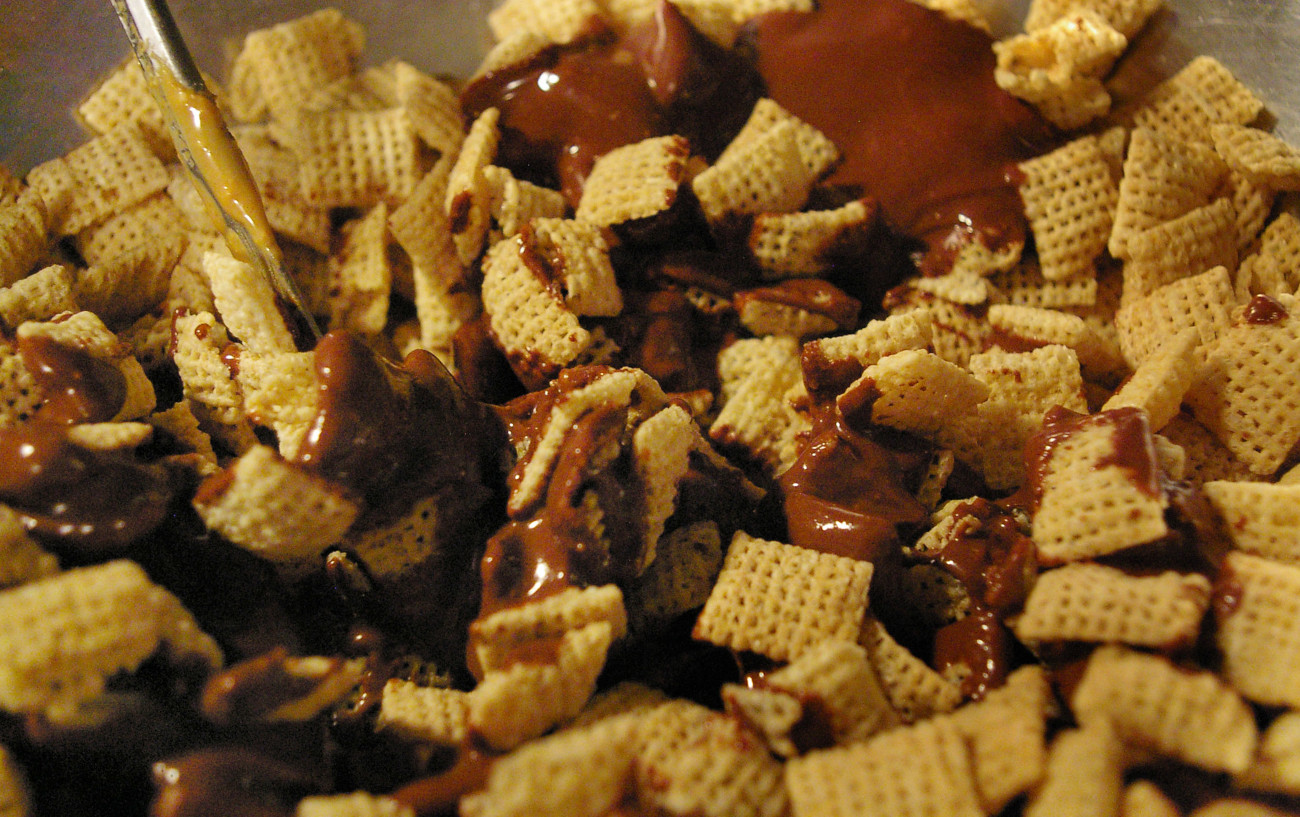 According to General Mills, Muddy Buddies (a.k.a. Puppy Chow) was developed in 2002, however, in reality, the same recipe, in some form or another, had been around way longer in the American home cook communities. Recipe tins and community cookbooks, specifically in the midwest, document Puppy Chow as a staple party appetizer and easy snack.
Before the advent of the microwave, party mix was something adults still made, but Puppy Chow caught on with children who could make the mix with minimal adult supervision — perfect for keeping them distracted during the holiday season. Its brown kibble-like appearance harkens back to the chow of the Purina company, and the name wasn't subtle, people called it Puppy Chow, knowing well that the dog food company manufactured that cereal.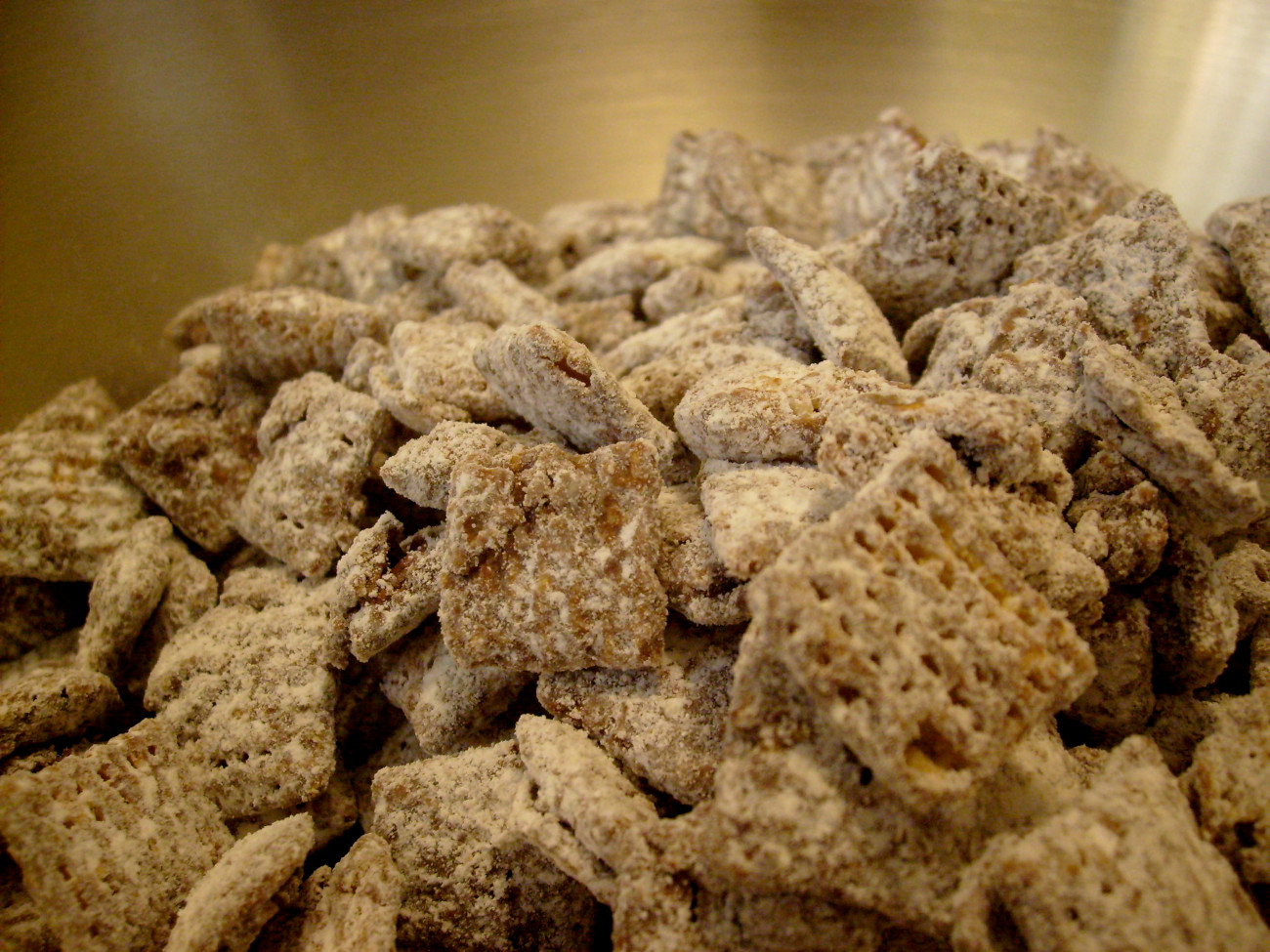 While party mix was a little more universally known for many decades, Puppy Chow was a neat quirk of the Midwest. Like candy salad and hot dishes, it was something made not to win a beauty pageant but something to comfort the soul. Yet, with the advent of social media platforms like Facebook and Pinterest the sweet cereal mix has gotten a leg up in awareness and broken into other regions of the US.
If you haven't already looked, there are many puppy chow recipes here.
SKM: below-content placeholder
Whizzco for 12T