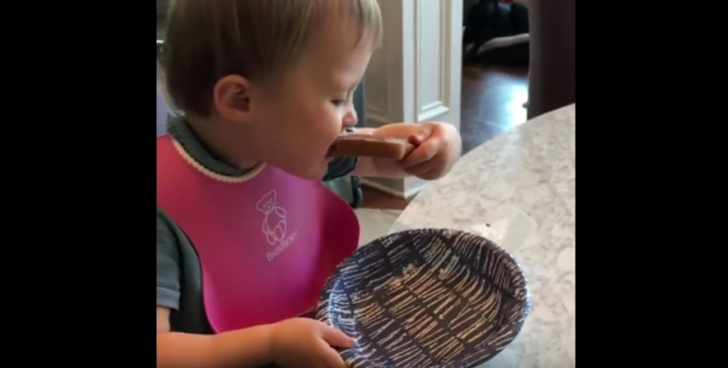 Being a mom is a tough job, which makes the unnecessary scrutiny of mom-shaming even more of a challenge, as moms face questions about how they choose to raise their children. If you happen to be a celebrity mom, that scrutiny comes in droves of criticism that is often harsh and cruel.
American Idol singer, Kelly Clarkson, recently sparked attention because she chose to give her daughter a snack that not all parents approve of. Some of those critics have gone so far as to suggest that she's abusing her child by feeding her this snack.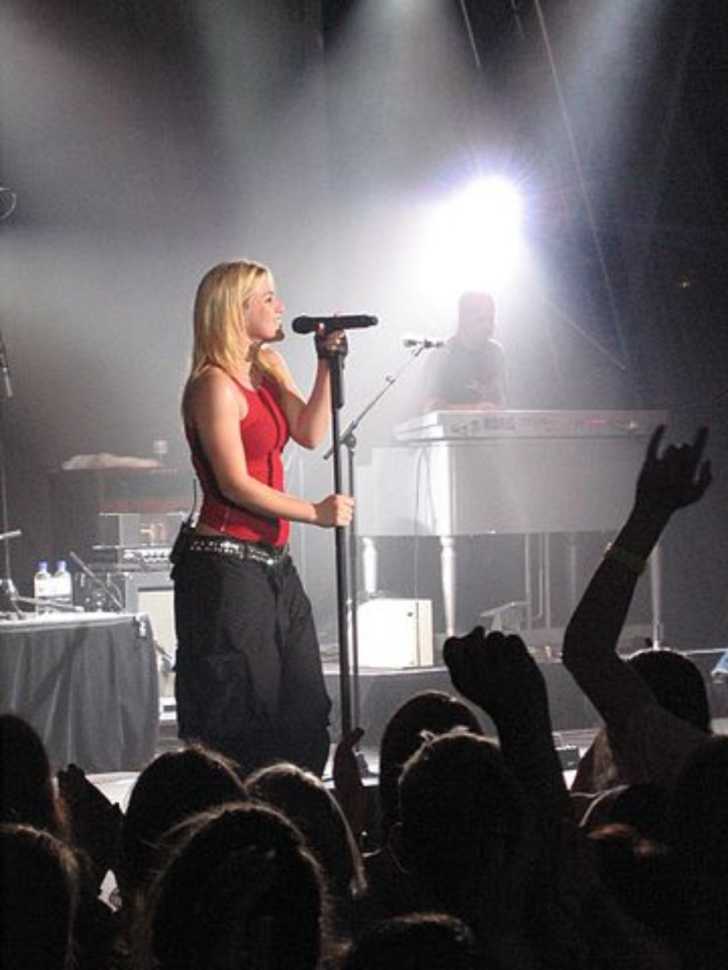 The criticism came after Clarkson shared a video of her 2-year-old daughter, River, eating toast topped with the popular chocolate-hazelnut spread, Nutella.
Clarkson, in the video, can be seen asking River if she likes Nutella, to which the little girl responds with a happy "Yeah," and she follows it with a little dance. Assuming the video to be harmless, Clarkson posted it on Instagram with the caption "River's first Nutella experience."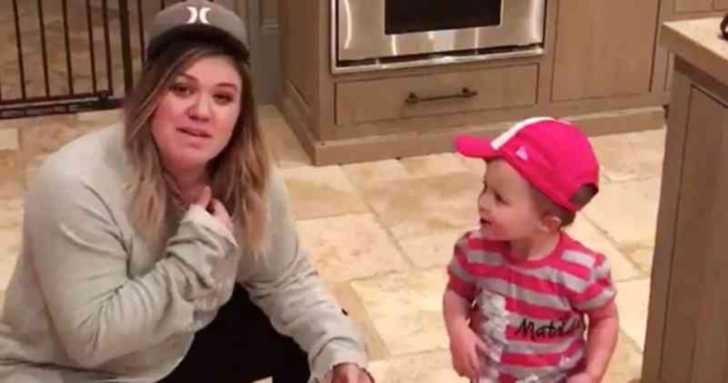 To the average person, this is a sweet video that captures a special treat for a little girl, but to others, Clarkson's decision to give Nutella to her child was poor, and commenters shared their scathing opinions. The biggest accusation was that the chocolate hazelnut spread is filled with sugar and shouldn't be given to children. Some of the harsh comments that viewers shared were:
"Giving food like this to a child is child abuse."
Another commenter shared a study that shows a correlation between ingredients in the spread, like palm oil, and carcinogens linked to cancer.
One commenter, fed up with the insults thrown at Clarkson, put the other commenters in their place:
"Look, I don't agree that Kelly Clarkson is giving her daughter Nutella. But, Nutella isn't the worst and most egregious assault on a toddler's health that can happen. What about you parents who take your children to fast food drive-thrus all over the counter without a second thought about putting soda pop and fast foods into their gullets that will ultimately harm their health. All of this goes without mentioning anything about the other harms you let visit your children's mental, spiritual, and physical health. If you don't like Kelly Clarkson giving her toddler Nutella, then STFU and focus on your own problems. Ms. Clarkson may not be educated about nutrition and health as some folks are. But, then……the doctor she takes her child to, and the ones many of you take your children to don't even give a rats ass whether you give your child fast food because doing so creates repeat business for them."
While social media offers connectivity for moms, it also opens doors to some major criticism and harsh comments, since people are able to hide behind their computers as they throw out insults.
SKM: below-content placeholder
Whizzco for 12T