We've all seen this scenario unfold before. You head to the grocery store and in a good faith attempt to add some fruit to your diet, you grab some inexpensive bananas. The next thing you know, they're overripe and you're not able to finish them off. If you are in the same boat, this list of 10 things to do with overripe bananas is sure to help.
1. Banana Ice Cream
Some call it "nice cream" and it is certainly a nice addition to any freezer. You get to stuff your face without the same level of guilt and you can add any flavoring you want. Win/win!
2. Banana Bread
On the other hand, those who are not as worried about carbs will love tucking into some homemade banana bread. We've got the best recipe, it's so moist and fluffy, you won't be able to resist.
3. Banana Pancakes (with Nutella)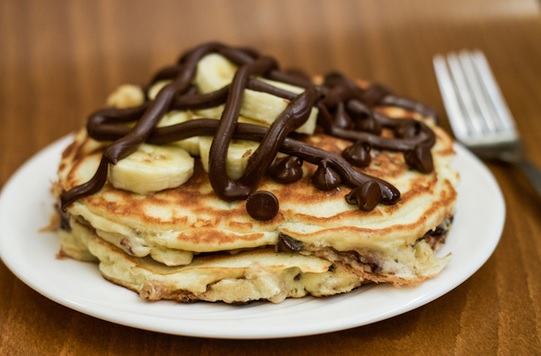 Nutella makes anything better and it definitely works well with banana pancakes. This is a top-notch breakfast, if we do say so ourselves.
4. Fruit Smoothies
When we're looking to avoid the heavy breakfasts, fruit smoothies are the way to go. Peel the overripe bananas, stash them in the freezer, and you're ready to roll.
5. Banana Chocolate Chip Muffins
By adding bananas to your chocolate chip muffin recipe, you're able to enjoy healthier muffins that are much softer. Plus, it's a great excuse to grab an extra muffin in the morning.
6. Banana Chocolate Oatmeal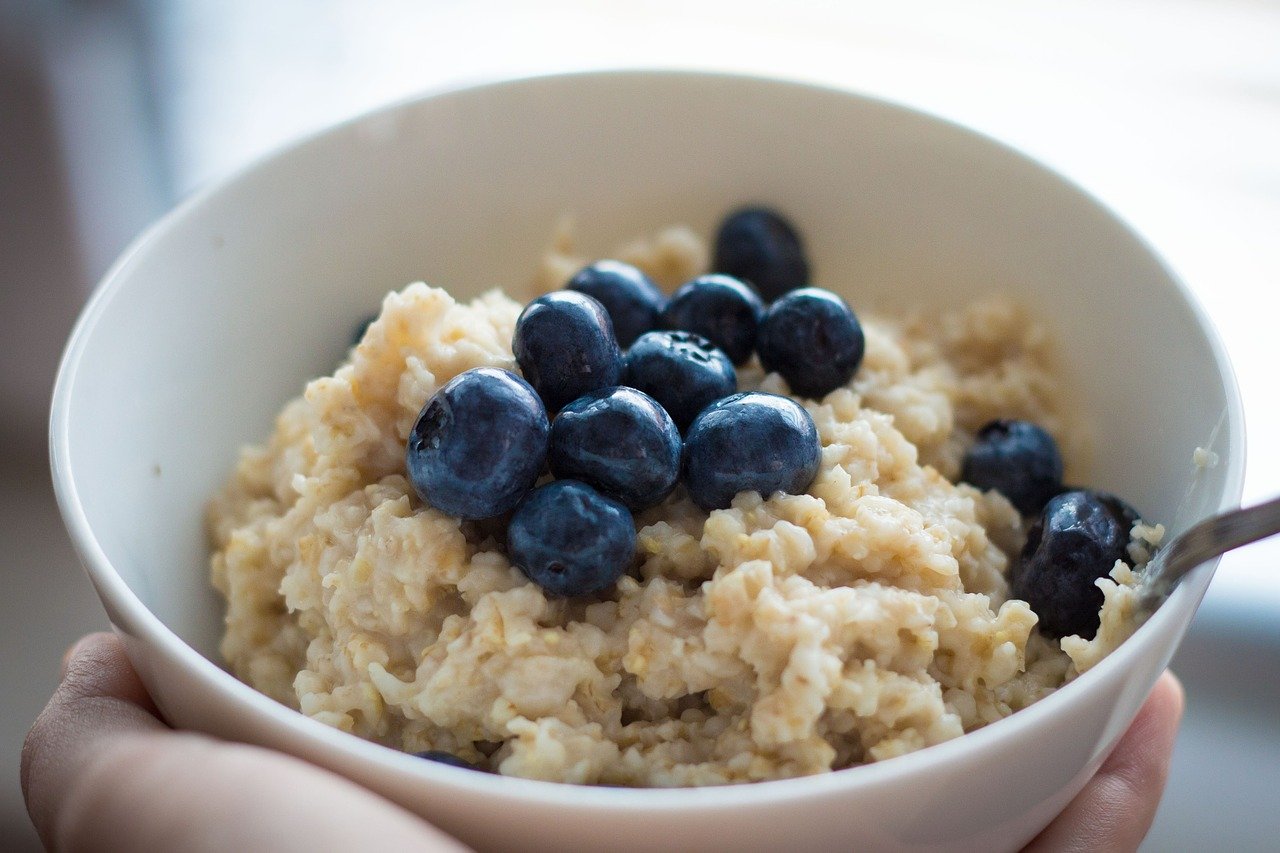 Sweet oatmeal lovers, unite! Swap out the maple syrup or brown sugar, bananas are the perfect replacement. The oatmeal is now naturally sweet without any added sugars.
7. Nutella Banana Spring Rolls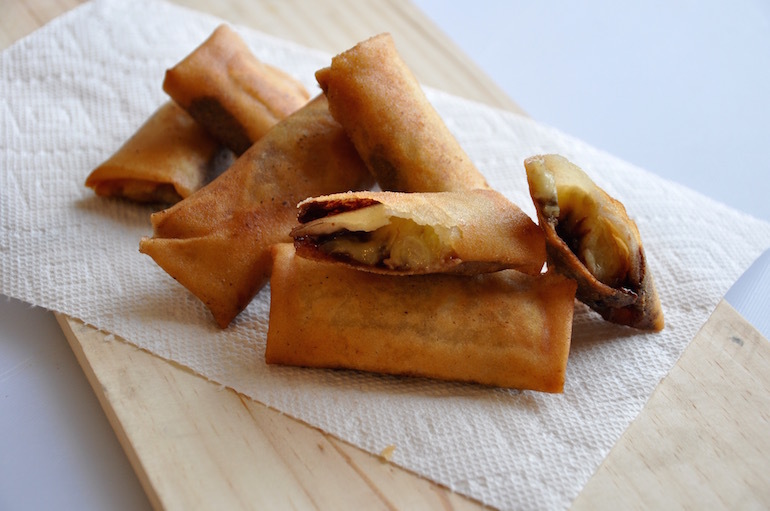 Because there's no such thing as too much Nutella! These spring rolls can be made with three ingredients, so even the most inexperienced chefs can chow down in style.
8. Chocolate Pudding (Three Ingredients)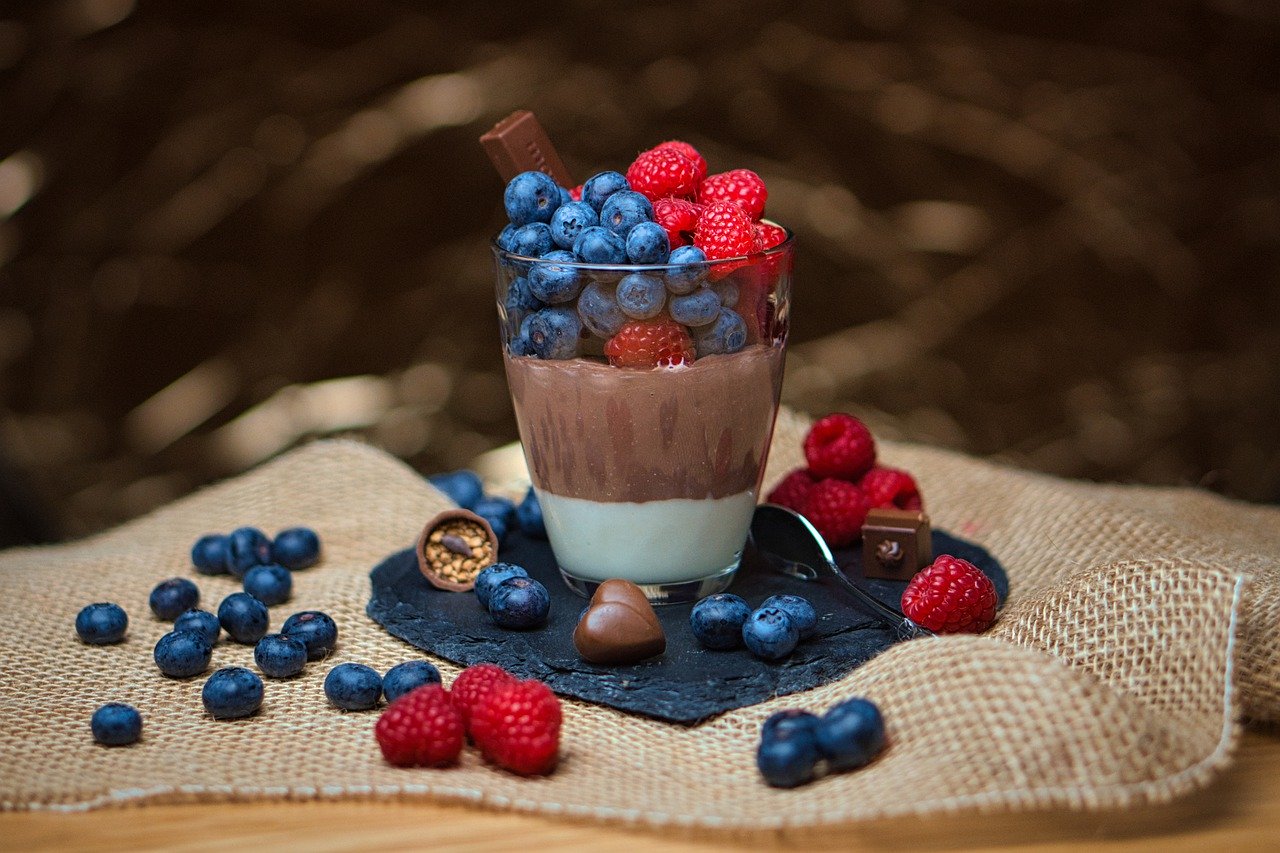 This is another dorm room favorite and it'll only take five minutes, at most. The chocolate pudding that you're about to see is as smooth and creamy as you could possibly hope.
9. Banoffee Pie (Four Ingredients)
All it takes is one quick trip to the supermarket and you're all set. This pie is best paired with a very fragrant cup of coffee.
10. Face Mask with Banana and Honey
This skincare hack is highly affordable and will have your skin looking its best. These ingredients are packed with the best nutrients….trust us! Your skin has never been this soft and supple.
SKM: below-content placeholder
Whizzco for 12T