Crispy fried philo and a creamy, cheesy filling make these an irresistible party snack.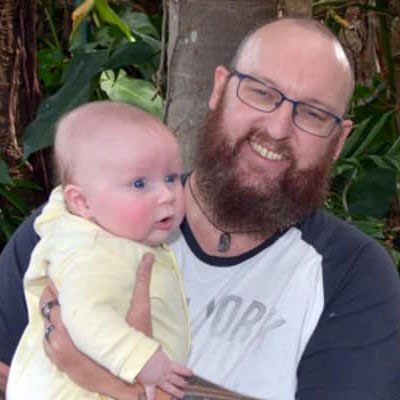 Jono Elderton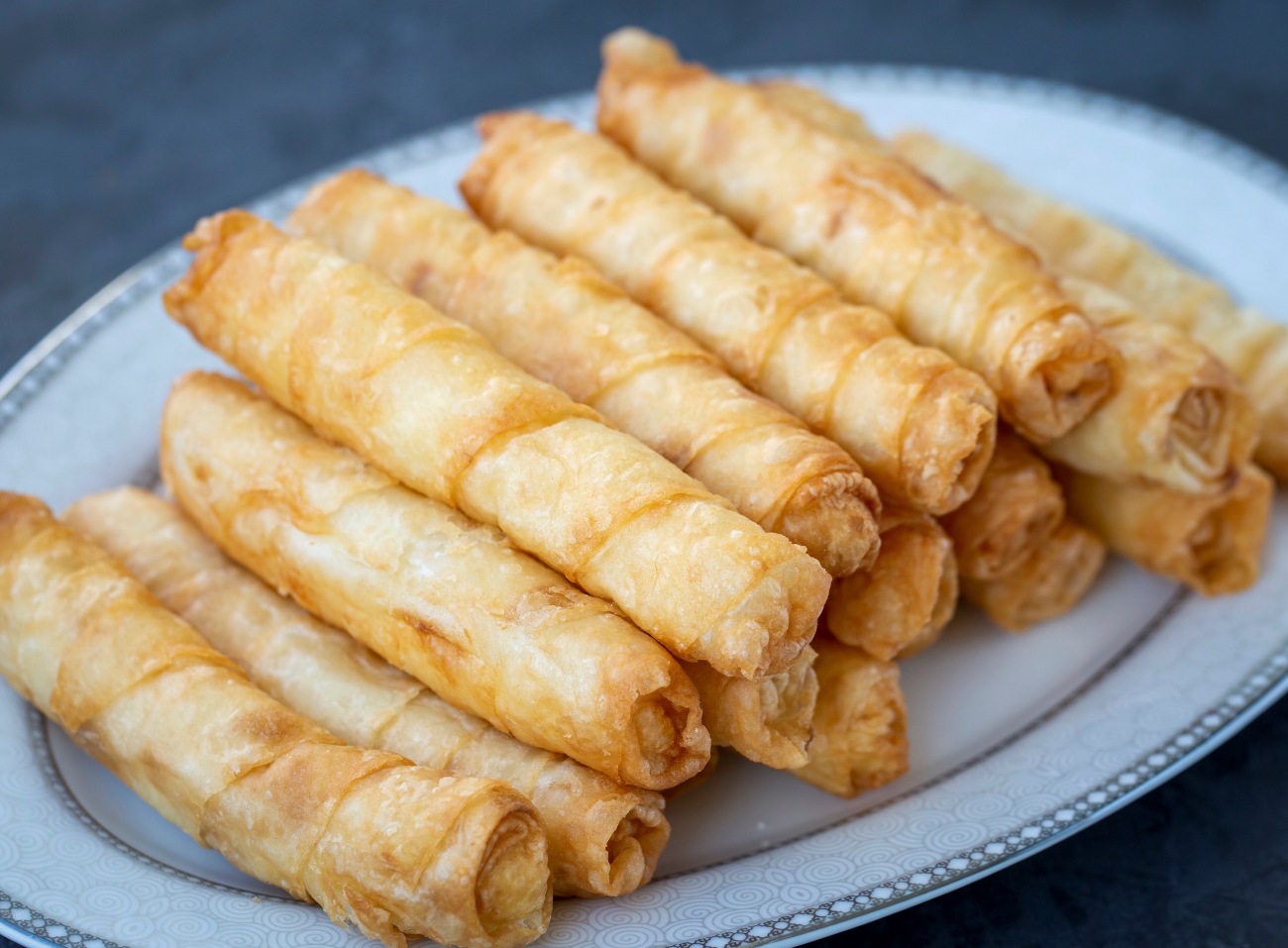 Boregi (or borek) is a type of Turkish meze (appetizer), savory pastry made by wrapping sheets of phyllo with a variety of fillings. There are lots of exceptional borek recipes in Turkey – there are even 'borecki' shops – ranging from cheese and spinach to chicken, beef, or even lamb. These yummy little pastry rolls also come in a variety of shapes and sizes. Our Turkish Cheese Rolls recipe is known as sigara boregi because each pastry roll is thick and cylindrical like a cigar.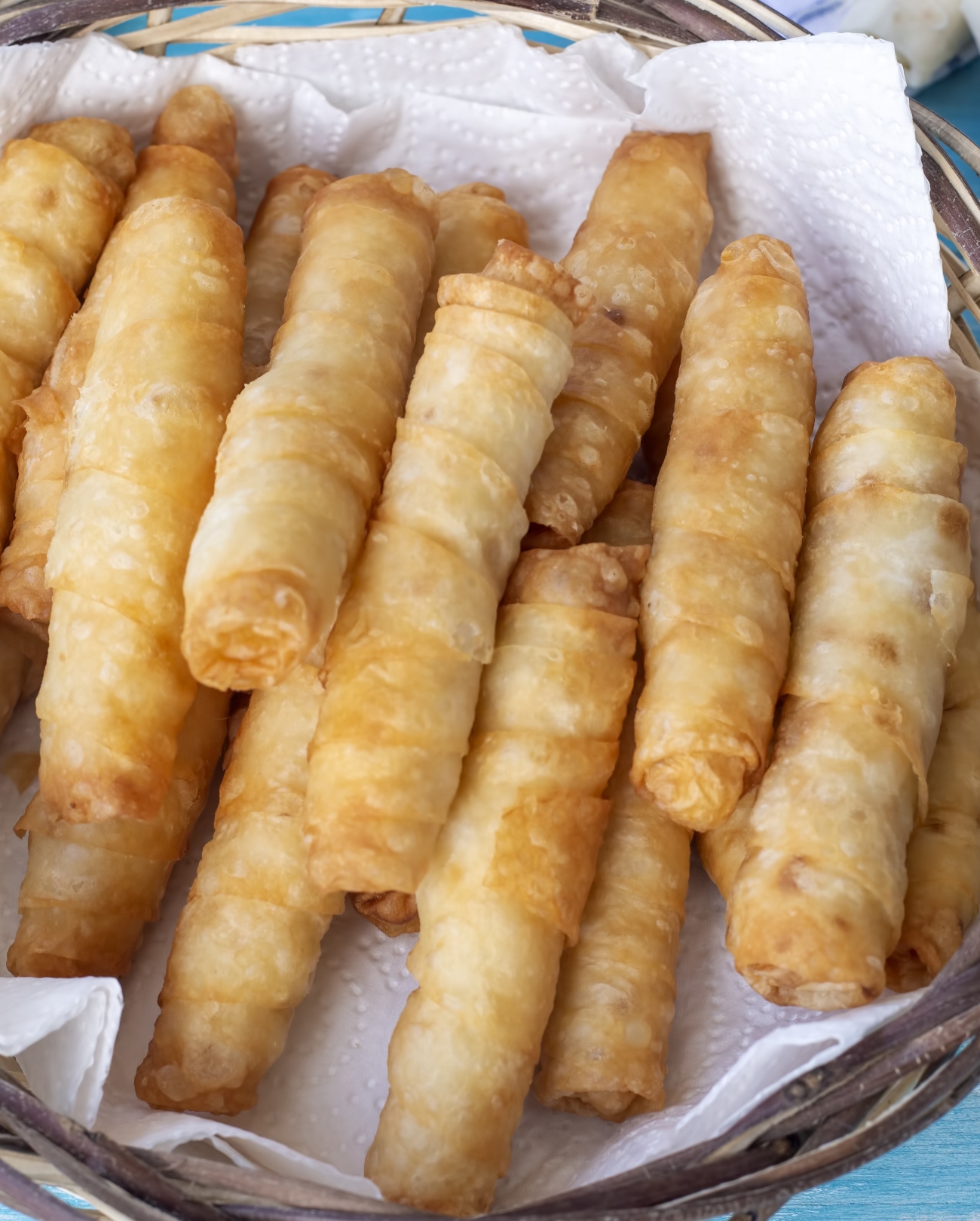 For these Turkish Cheese Rolls, use store-bought phyllo sheets to make the outer pastry layer, although many other types can be deployed in a variety of rolling techniques. The phyllo is simple to cut into sections and roll up once you have the hang of the method, but if you need a visual cue you can check out this clip to give you a hand. Don't be afraid to make a few mistakes along the way, the filling will run out long before the pastry does!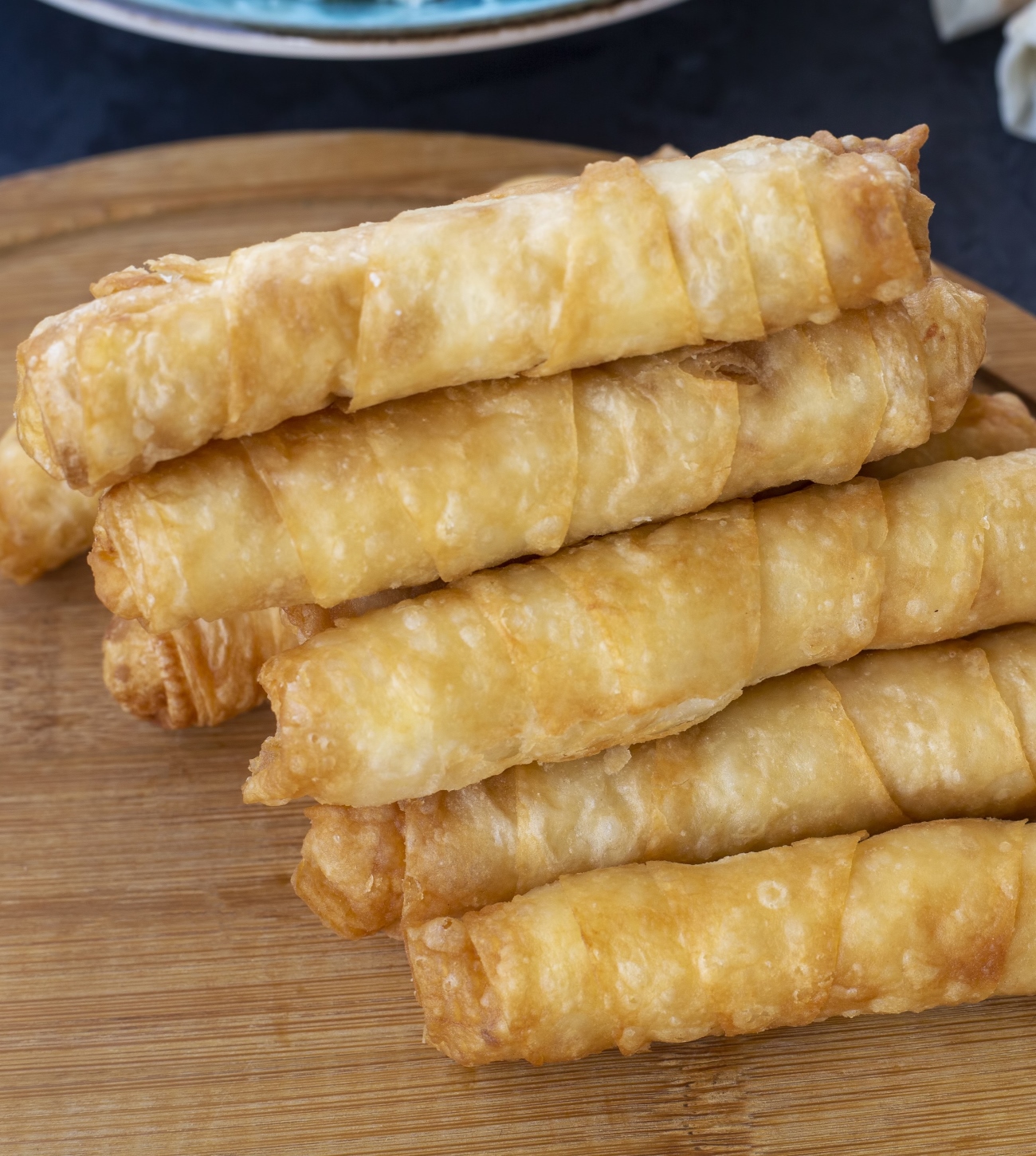 Our sigara boregi filling is a simple mixture of feta cheese and grated mozzarella. The cheeses taste delicious together and combine a sharp taste with a gooey texture. Adding green onions and some simple herbs and spices adds depth to the cheesy goodness and the crunch of the pastry wrapper!
Sigara boregi are crispy and flavorful when served hot, and are tremendous for entertaining guests or as a simple snack. A simple yogurt sauce – yogurt, lemon juice, garlic and parsley adds a refreshing element, however you can add any dipping sauce you like, or happily munch them without a supporting condiment.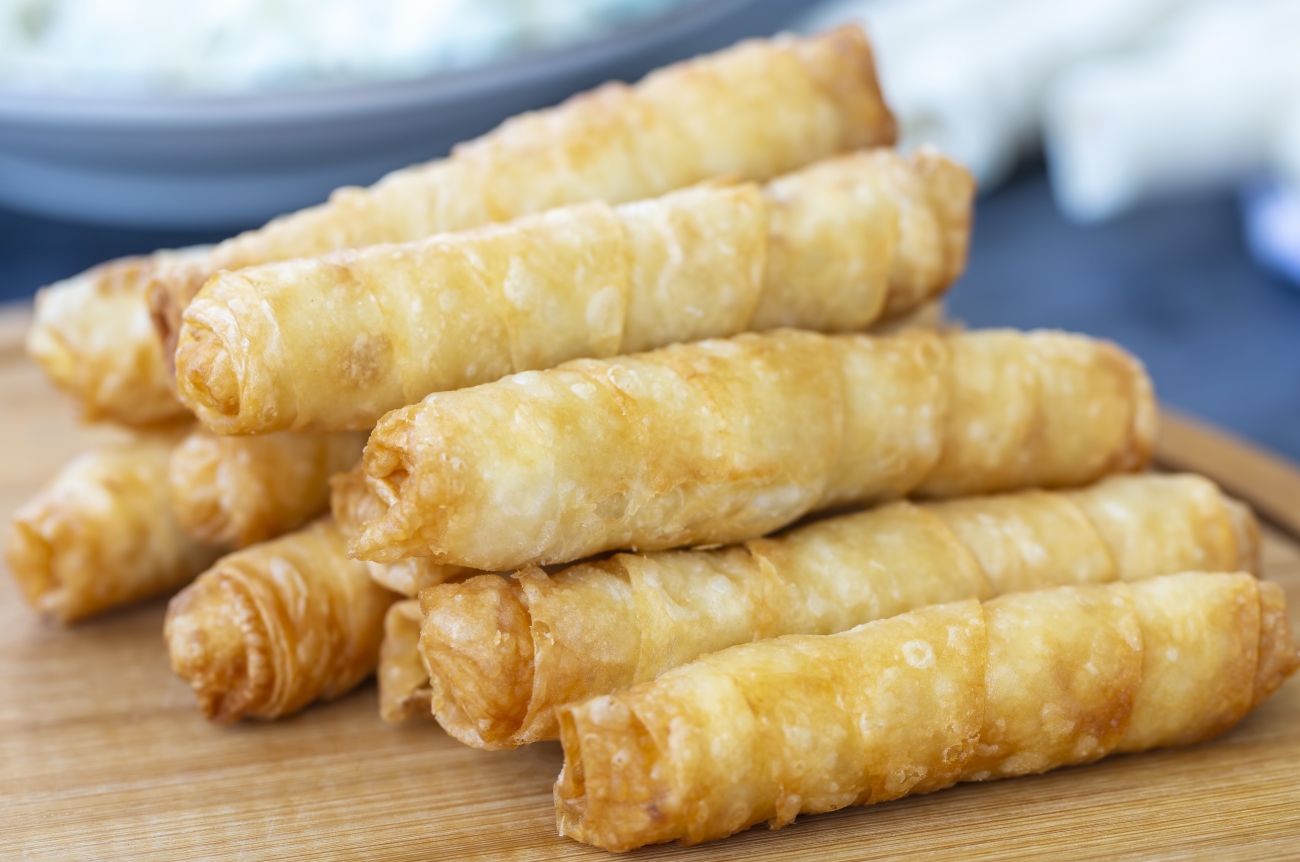 Turkish Cheese Rolls (Sigara Boregi)
Makes 18-20
20m prep time
15m cook time
For the yogurt dip:
1 cup plain greek yogurt
1-2 teaspoons garlic powder
1 tablespoon fresh parsley, finely chopped
1 tablespoon lemon juice
Garnish: lemon wedge
For the Boregi:
12 oz crumbled feta cheese
6 oz mozzarella cheese
2 large eggs
4 green onions, finely chopped
2 tablespoons parsley, finely chopped
1/2 teaspoon sweet paprika
1/2 teaspoon ground chili
1 lb phyllo dough
Kosher salt and black pepper, to taste
1/2 cup vegetable oil, for frying
Preparation
Mix the yogurt sauce ingredients together in a small bowl. Cover and refrigerate until ready to use.
Mix the borek ingredients together in a large bowl and set aside.
Place a sheet of phyllo on the work surface with the longer edge facing you. Vertically cut the phyllo into 4 equal-sized lengths, then place 2 teaspoons of the feta mixture near one end of each strip. Make sure to leave a border of about 1 inch.
Cover the cheese by folding the long sides of the phyllo over to meet in the middle. Roll up the filling and keep rolling until you get almost to the end of the strip - the borek should look like a cigar. Moisten the end with some water to help seal, and finish rolling. Continue for the other three rolls of the phyllo sheet, then repeat the process until you have used up all of the borek filling.
To fry the borek, heat the oil in a fry pan at medium-high heat. In batches of 5-6, cook the boregi for 3-4 minutes, turning regularly, until they are golden brown in color. When cooked, remove boregi from the pan and set on paper towels to drain excess oil.
When all boregi are cooked, place them on a serving tray with the yogurt sauce (and/or your favorite dipping sauce) and serve while hot.
Recipe adapted from Give Recipe
SKM: below-content placeholder
Whizzco for 12T