A Turkish favorite, the Adana kebab pairs spiced lamb skewers with a refreshing salad.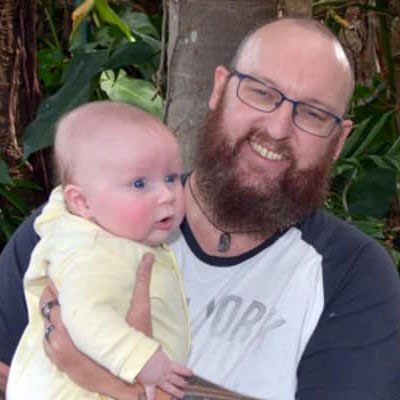 Jono Elderton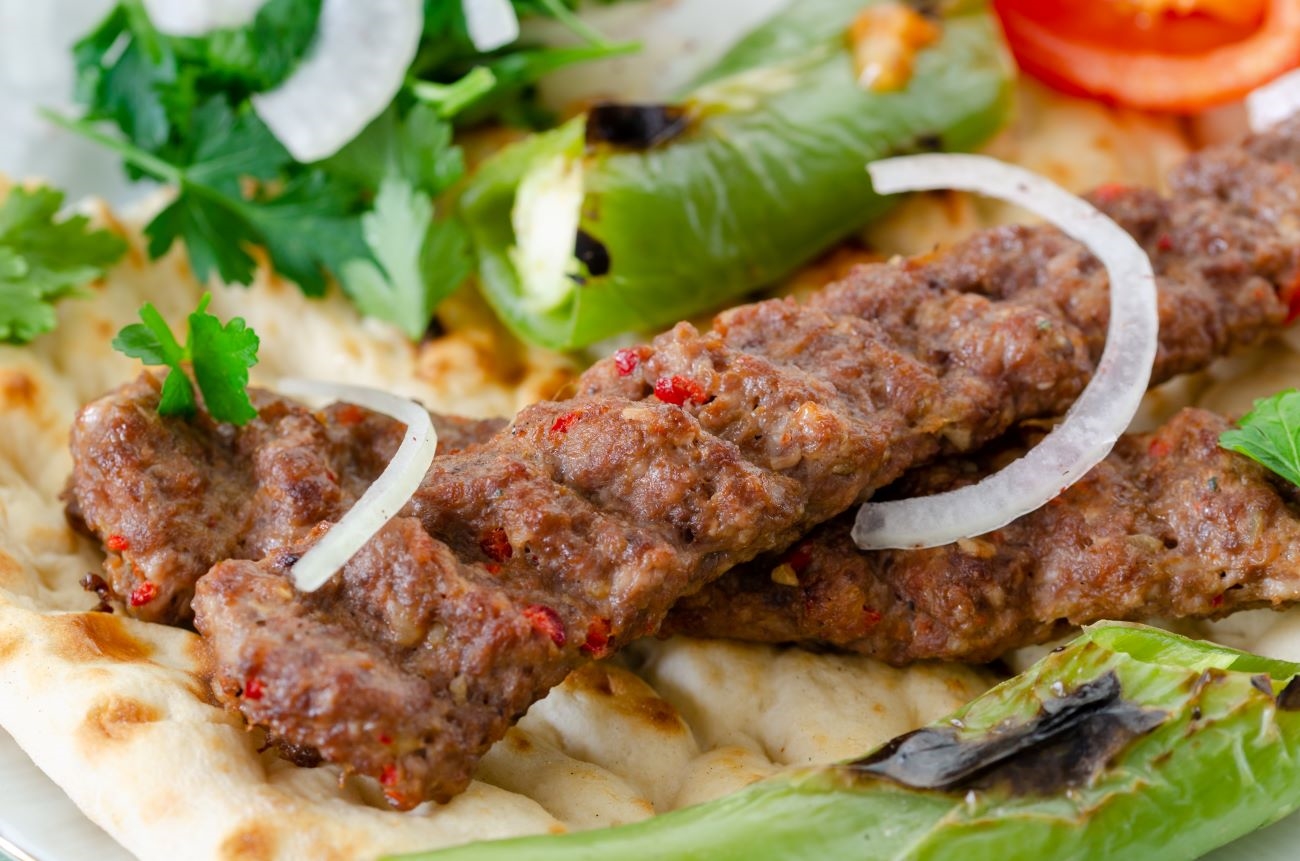 Adana Kebab is a spicy, long ground meat kebab from Turkey imbued with the flavors of sumac, chili flakes, and parsley. While there are many different types of kebabs available, this type comes from the city of Adana (the 5th largest City in Turkey), and is made from minced lamb mounted on a skewer and grilled.
Traditionally, Adana kebabs are cooked using fat from a lamb's tail, hand-chopped lamb mince, and are cooked over charcoal with skewers the size of short swords. Tradition can only take you so far, so our Turkish Adana Kebab recipe variation uses a gas grill and wooden skewers (the thicker the better), with no lamb's tail fat to be seen. If you do have a charcoal grill, I highly recommend using it for this recipe, as the coals create a lovely smoke-roasted flavor that adds an extra dimension to the lamb.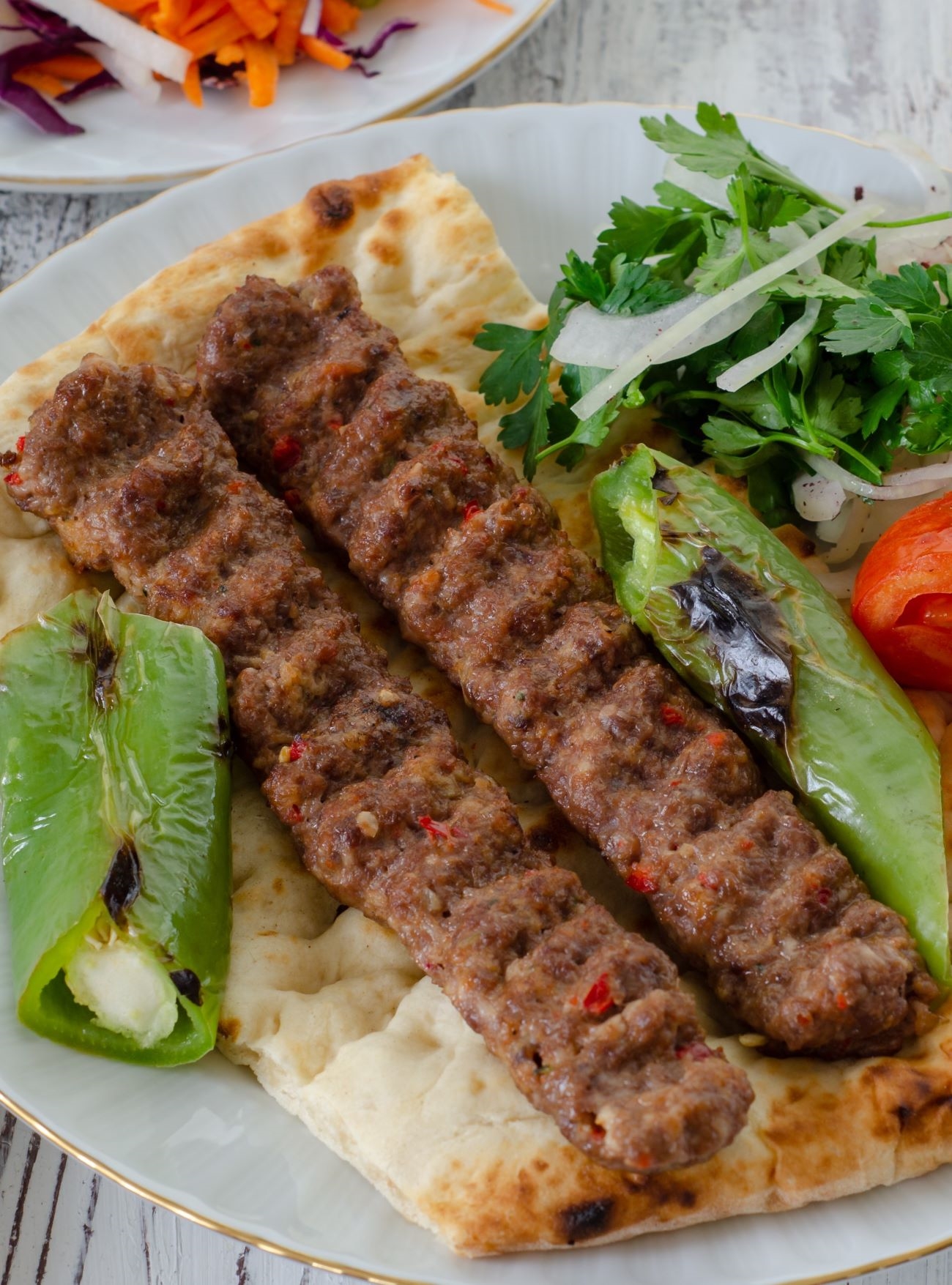 Making and cooking Turkish Kebabs is easy, it's just a matter of kneading the herbs and spices into the ground lamb, then ensuring they have enough "stickiness" to cleave closely to the skewers, and not fall off during cooking. Firstly, I'd recommend using some cold water splashed on your hands to make the ground meat tackier. I'd also mix the meat and spices, then chill the mix for at least two hours – it has a huge effect on making the cooking process stress free, so the skewers and meat can do their thing!
The cooked kebabs are often served with flatbread – although a quick grill of thick, delicious Turkish bread and olive oil works brilliantly – to catch the drippings and errant spice. The meat and bread are usually accompanied by sliced tomatoes, grilled whole green chilies, red onions, and parsley. You can add a few other elements to make it a heartier shared meal, as Adana Kebabs can work with rice dishes, dips, and other popular Turkish style shared plates.
Adana kebabs are a great way of introducing family and friends to the joys of Turkish cuisine. They are quick and easy, and offer a beautifully tasting yet light and inexpensive meal for as many as six diners. Once you've sampled Turkish Adana Kebabs, you'll find more opportunities to cook other kebab variations as well!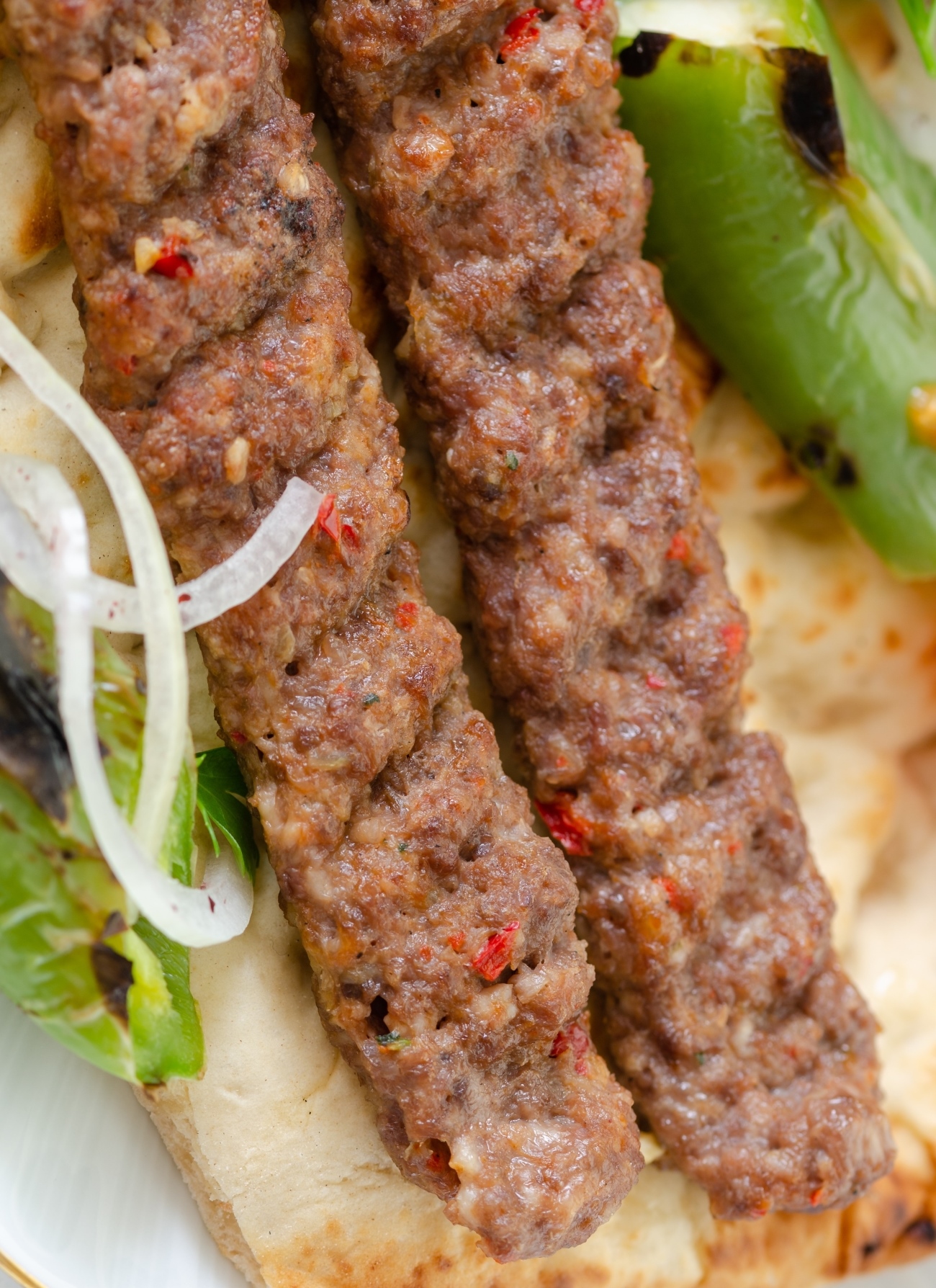 Turkish Adana Kebabs
Makes 12
10m prep time
12m cook time
2h inactive
For the Kebabs
12 wooden skewers (presoaked in water)
1 lb ground lamb
1 teaspoon cumin
1 tablespoon ground sumac
1-2 tablespoons chili pepper flakes
1 teaspoon smoked paprika
1 teaspoon crushed ginger
1 teaspoon minced garlic
Olive oil spray, for cooking
Kosher salt and black pepper, to taste
For Serving
6 pieces flatbread (pita or lavash)
1 red onion, thinly sliced
1/2 cup fresh parsley leaves
2 tomatoes, thinly sliced
2 green chili peppers, whole
Preparation
In a large mixing bowl, combine the ground lamb with herbs and spices. Knead the mixture until smooth and tacky to touch, then cover and refrigerate for a minimum two hours.
Divide lamb mixture into 12 even balls. Create a long, flat kebab around each skewer, ensuring an even size. Sprinkle generously with salt and pepper.
On the grill, or in a large frying pan, spray the surface with oil and cook the Adana kebabs for 10-12 minutes at medium-high temperature, turning frequently.
When the kebabs are nearly finished cooking, place the green chilis on the grill and cook until they start to char on the outside (5 minutes).
Remove the kebabs and chilis from the heat and set aside. Place them on a serving platter with the salad ingredients and bread, then serve immediately.
Recipe adapted from Chili to Choc
SKM: below-content placeholder
Whizzco for 12T