We have lotion, elixirs, masks, and cleansers for our legs, arms, neck, and face – but we give our heads a cold shoulder. Sure we use conditioners and vinegar to cleanse the hair, but these methods seldom give us any impactful results. Here are some easy, lazy ways to revive and get healthier, thicker hair.
Start Your Day With A Brushing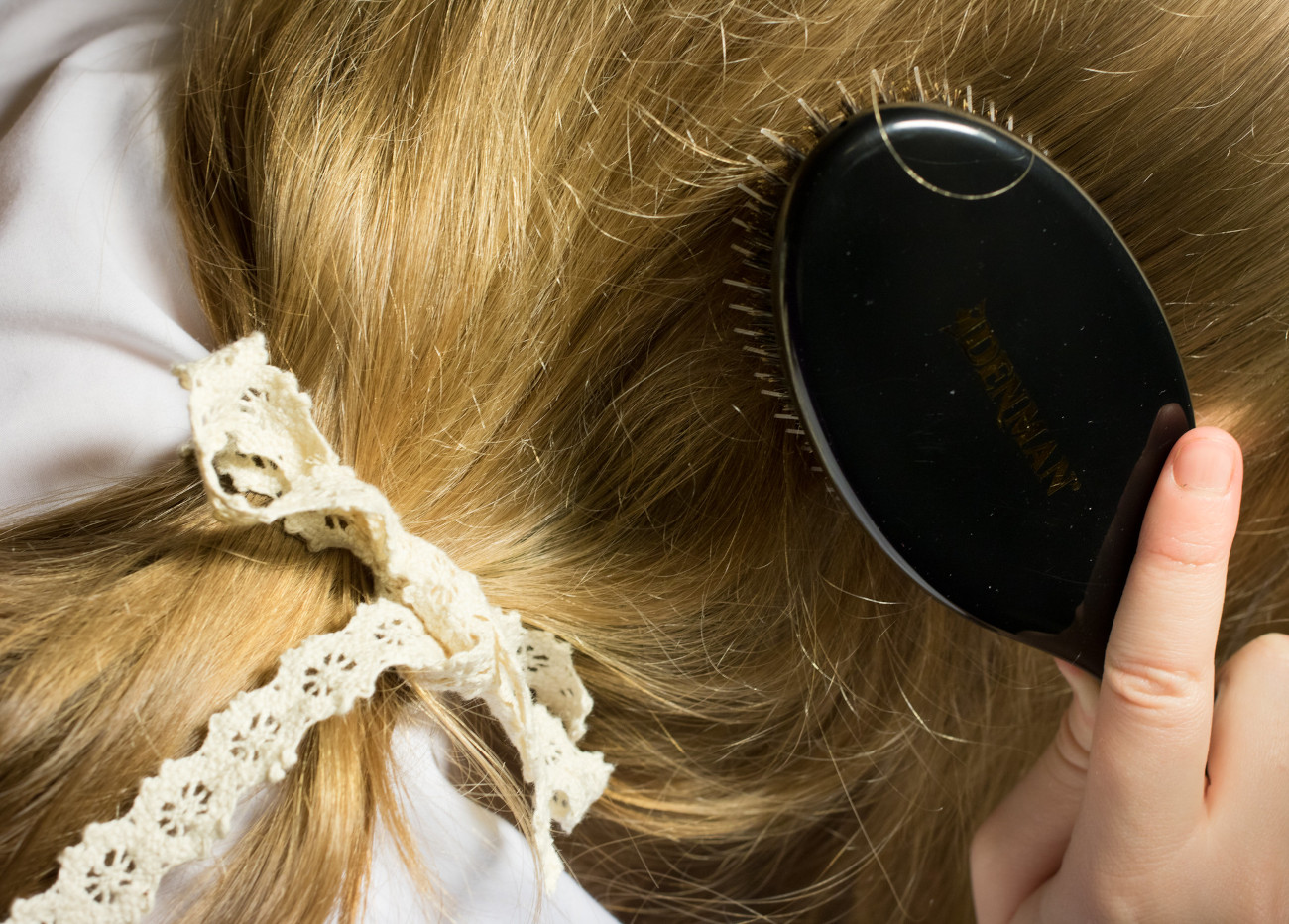 Getting things flowing starts with a simple step – brushing your hair! Regardless of your hair type and texture, brushing your hair once a day promotes blood circulation, lifts up debris, and removes dead hair. Consider purchasing a curved hair brush, which is more gentle on your scalp than the traditional paddle brush.
Treat Your Head To A Scalp Mask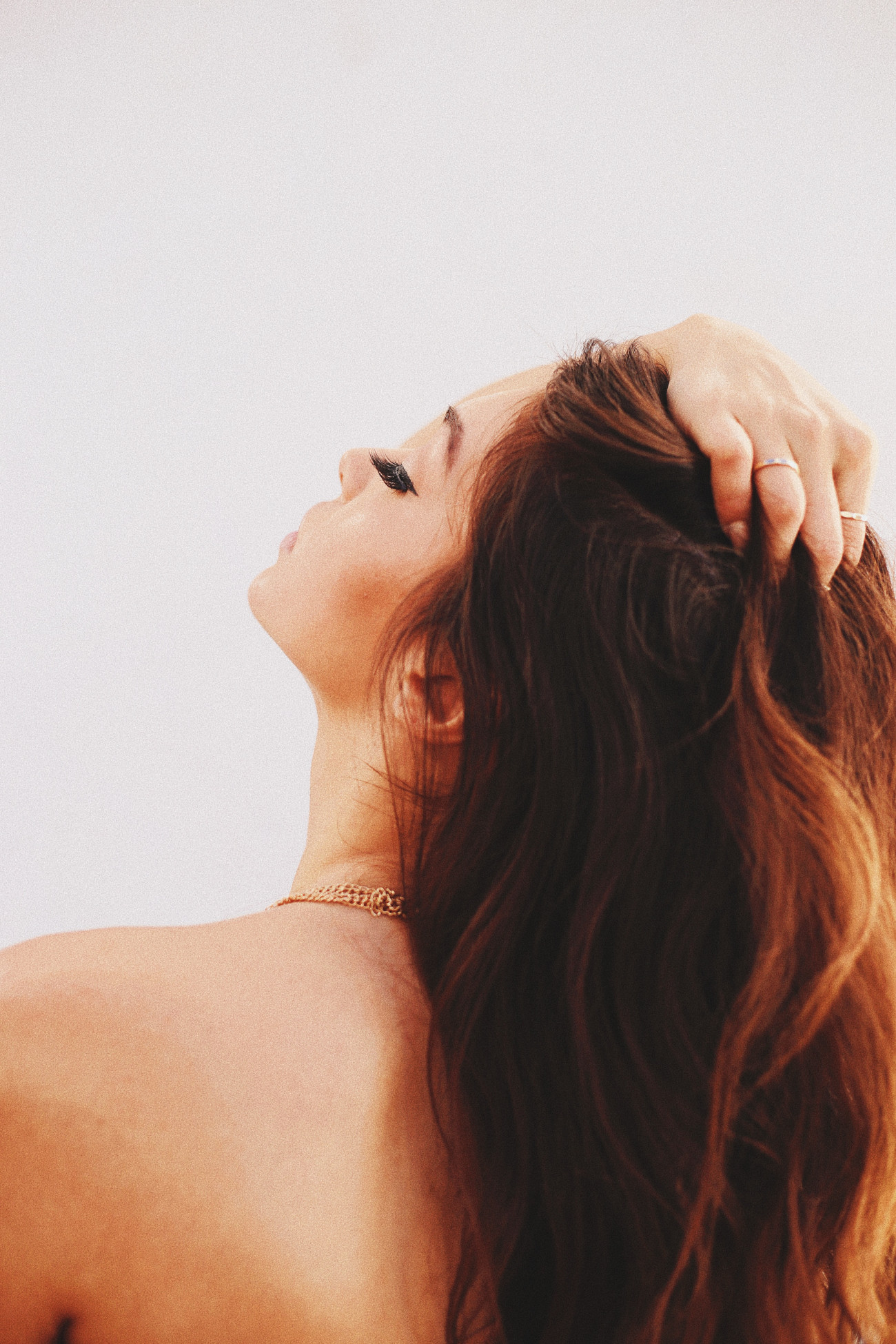 Thicker hair starts at the scalp. Just like the skin on our face, the pores of our scalp can get clogged with product buildup, sweat, and secreted oil. The result? Pimples and blackheads will clog the pores, and these clogged pores will produce fewer hair strands. Clean your scalp like you'd clean your face, and consider giving your scalp a mask treatment. Many scalp mask kits remove the icky grease and then moisturize (without clogging) your scalp.
Eat These Foods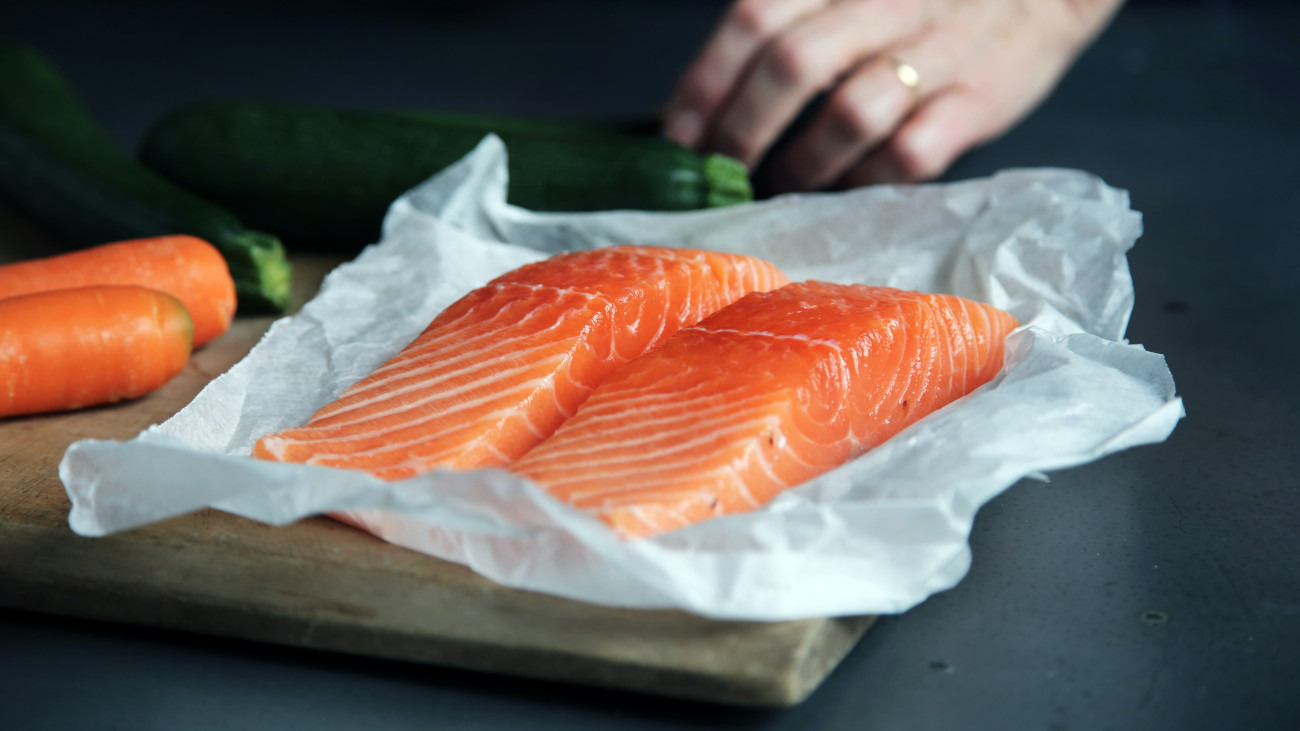 Sure there are hereditary and hormonal factors impacting hair health, but a little bit of nutrition doesn't hurt. It's been shown that low levels of vitamin D, vitamin B12, biotin, riboflavin, and iron are associated with thinning hair and hair loss. Foods like spinach, fatty fish, nuts, and dark-colored berries are great and easy ways to add these needed nutrients to your diet.
Hit The Snooze Button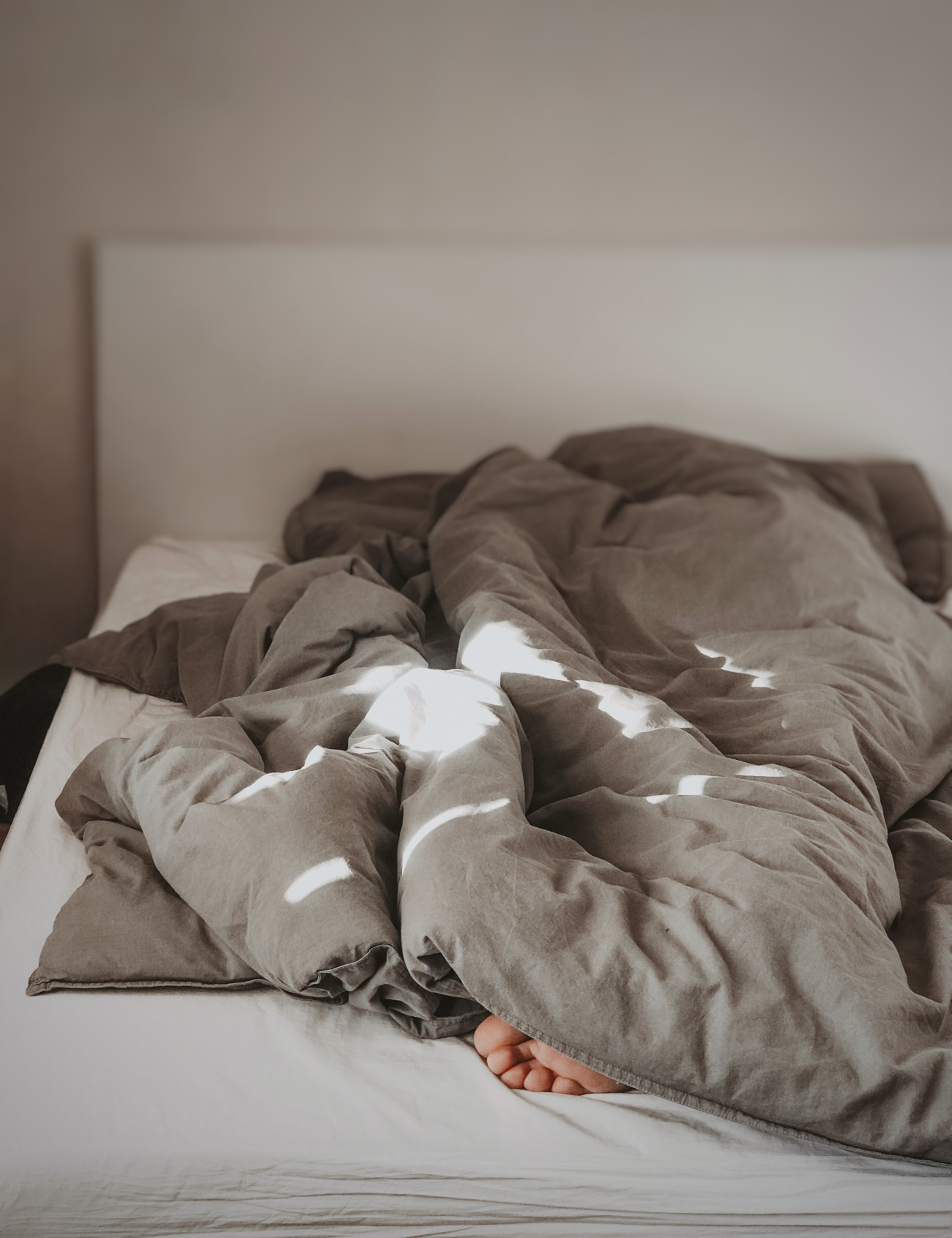 Yes, you can improve your hair health by getting adequate sleep. High cortisol and low melatonin are found to be the perfect storm for thinning hair and hair loss. Significant or chronic sleep deprivation can lower your ability to produce growth hormones as well as melatonin. Getting regular sleep — that includes the weekends too — is crucial. Start with baby steps by winding down at least 15 minutes earlier than your usual bedtime.
Use Heating Tool This Way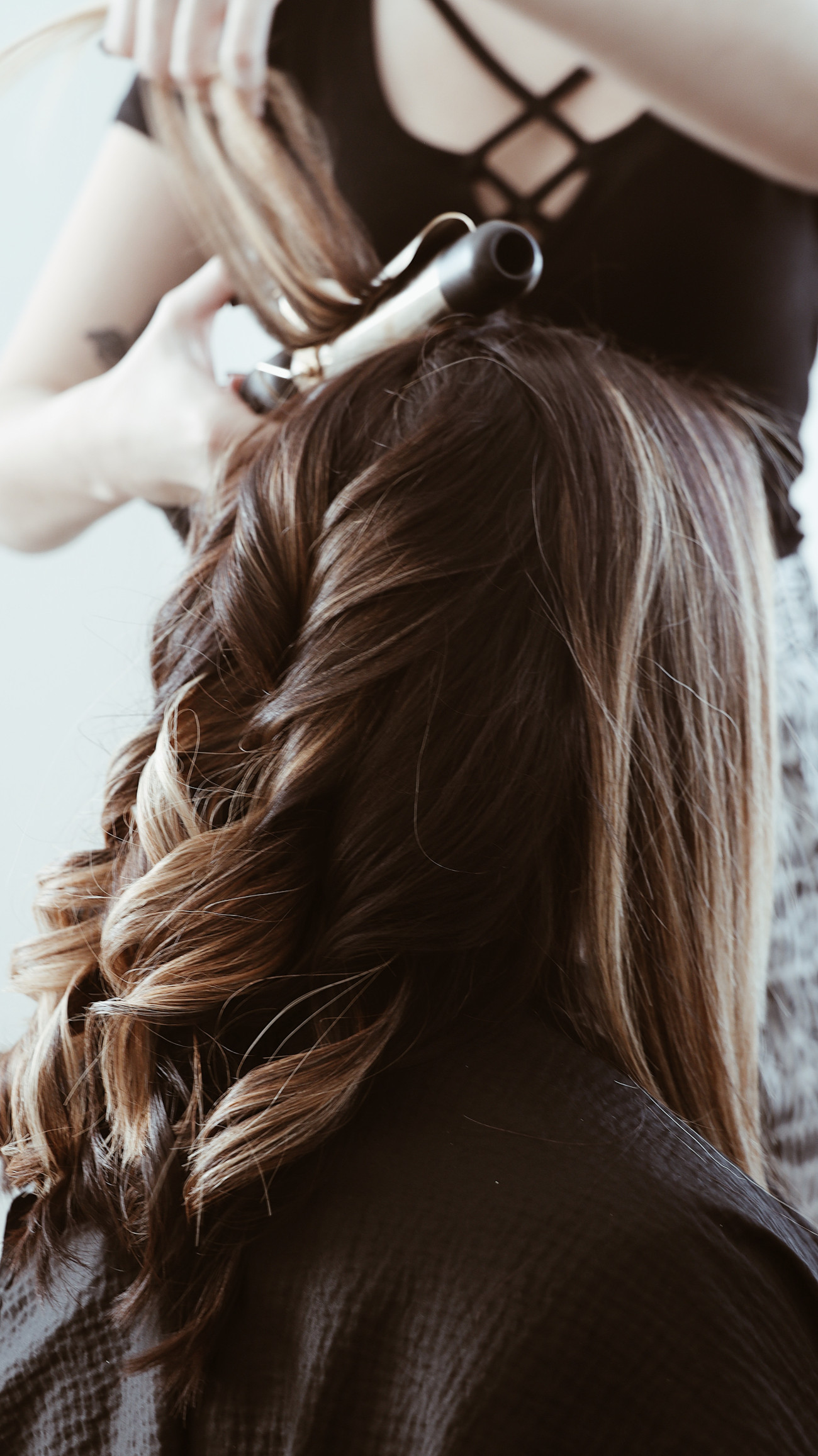 Reducing the heat can help you keep your hair on your head. You may think it only breaks the ends of your hair, but improper, excessive use of these tools also affects the roots of your hair strands. The twisting of a curling iron and the pulling motion of a flat iron can lead to decreased hair elasticity, increase brittleness, and ultimately cause hair to thin and potentially fall out. If you have to use a heat tool, opt to use a lower temperature and put some protection on the hair strands (not the scalp).
Tea-Tox Your Hair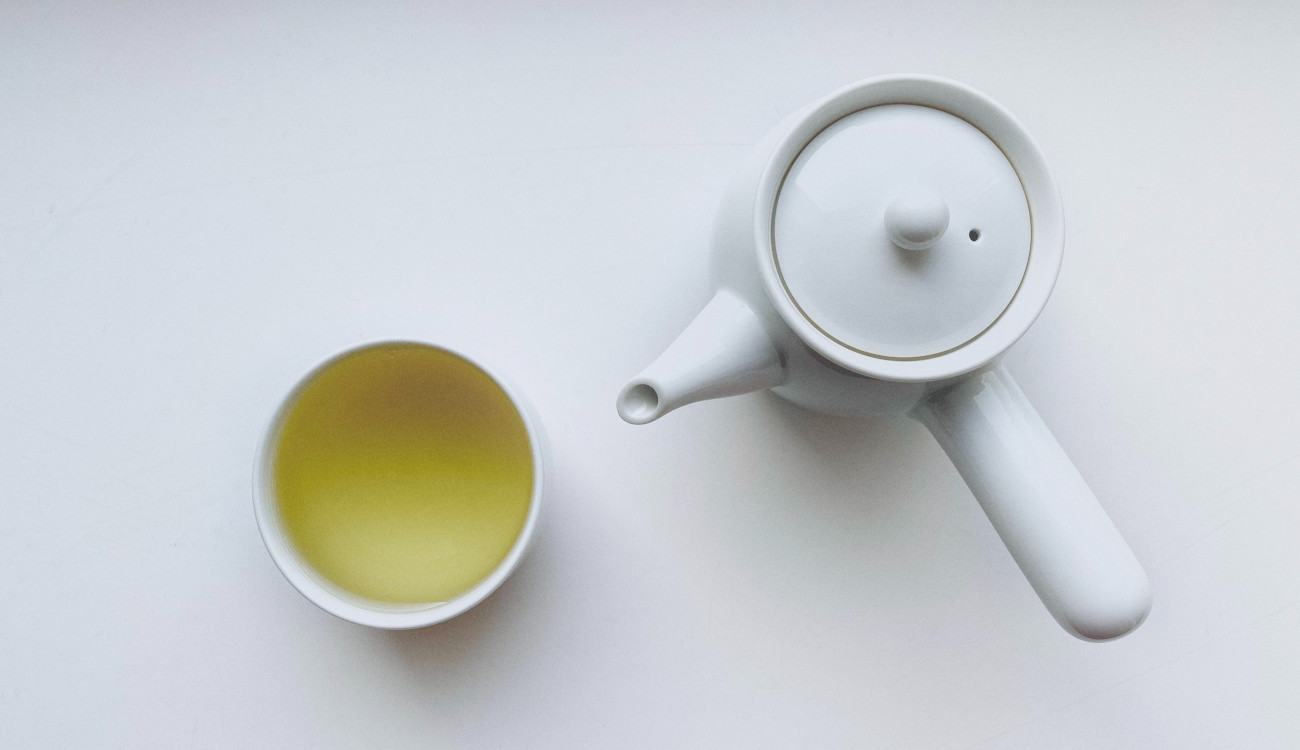 Just like a scalp mask, a tea rinse is a good way to dislodge buildup and revive dull, thinning hair. Better yet, the caffeine from white or green tea can stimulate hair growth. Brew a few tea bags and let cool. After you shampoo your hair, massage the cooled-down tea into your scalp and gently into your hair for five minutes. Follow up by rinsing with cool water.
SKM: below-content placeholder
Whizzco for 12T