The bright, brilliant New England hot pepper condiment crafted in an imaginative homemade style.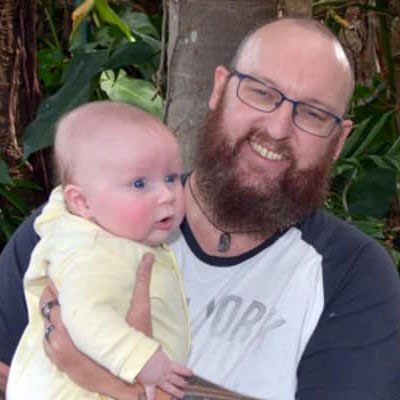 Jono Elderton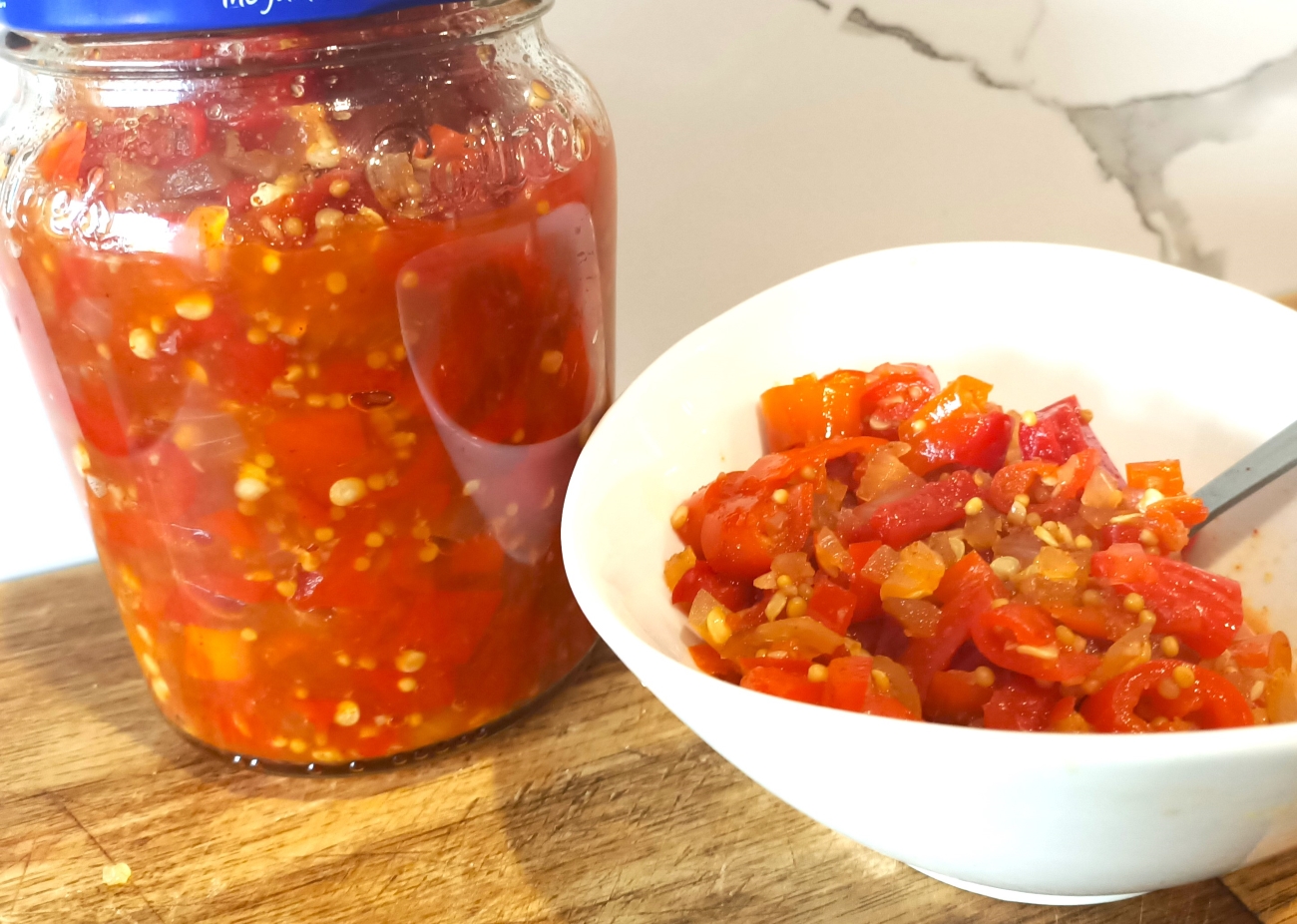 Ever since I came across "the Hots," the mysterious New England condiment has become a relish that I had to make for myself. Compared to other regional sauces, it was a tough gig trying to find a definitive version. Knowing that the Hots comes in different iterations made it easier for me to develop a version of my own supporting the ideal, but allowing wiggle room for some innovation and flavor development.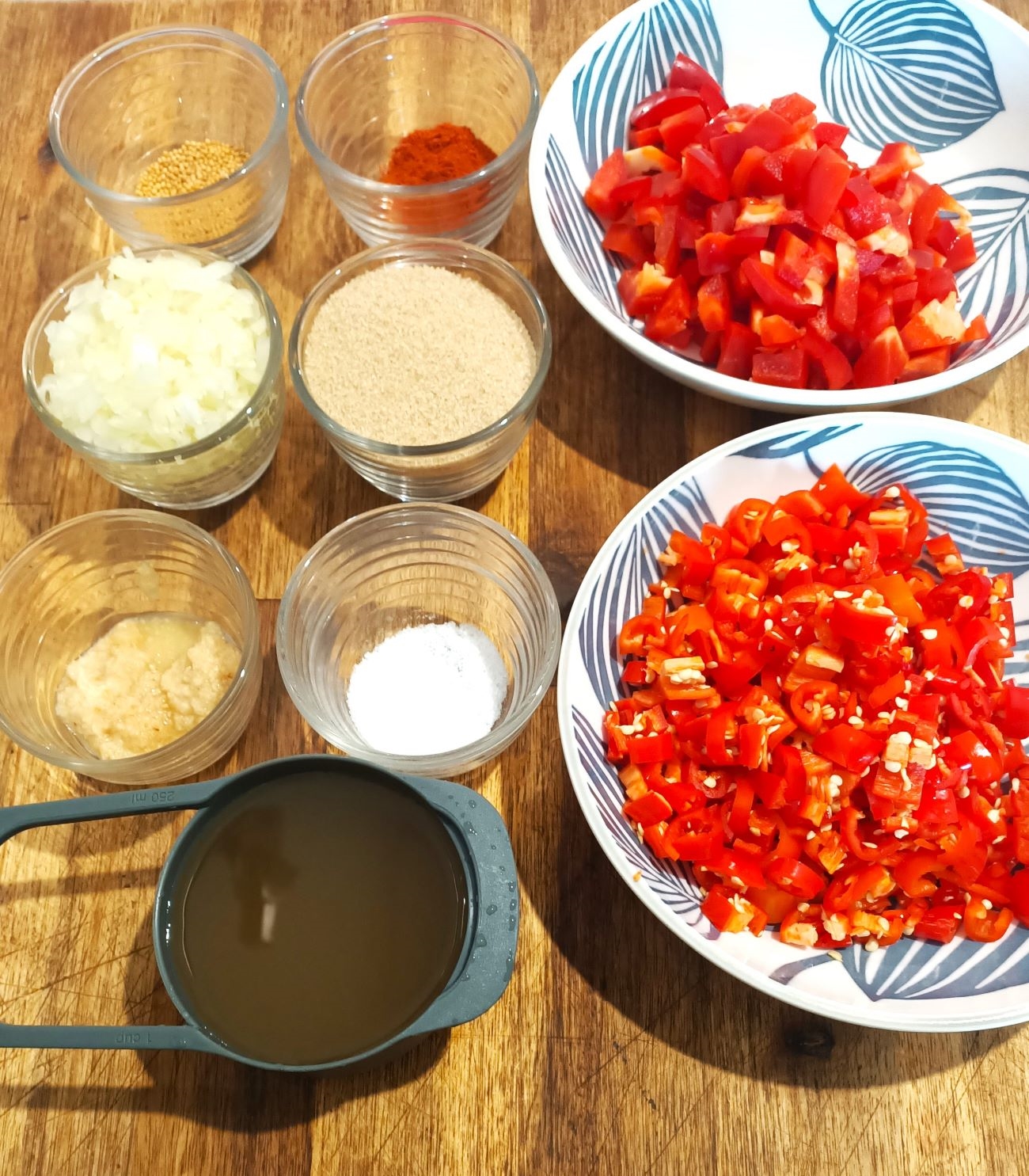 When traveling the US I never made it to New England (or Maryland, who also claims the Hots as their own) so the closest I've been to the real thing is this Eater article, which describes the hots as a "vibe." The Hots definition is broad (and the ingredients oft debated), but competing recipes allow for different heat and spice levels through the use of different types of peppers. I adore hot chillies such as habaneros, jalapenos, and ghost peppers, but my aim in making this version of the Hots was flavor and texture over heat.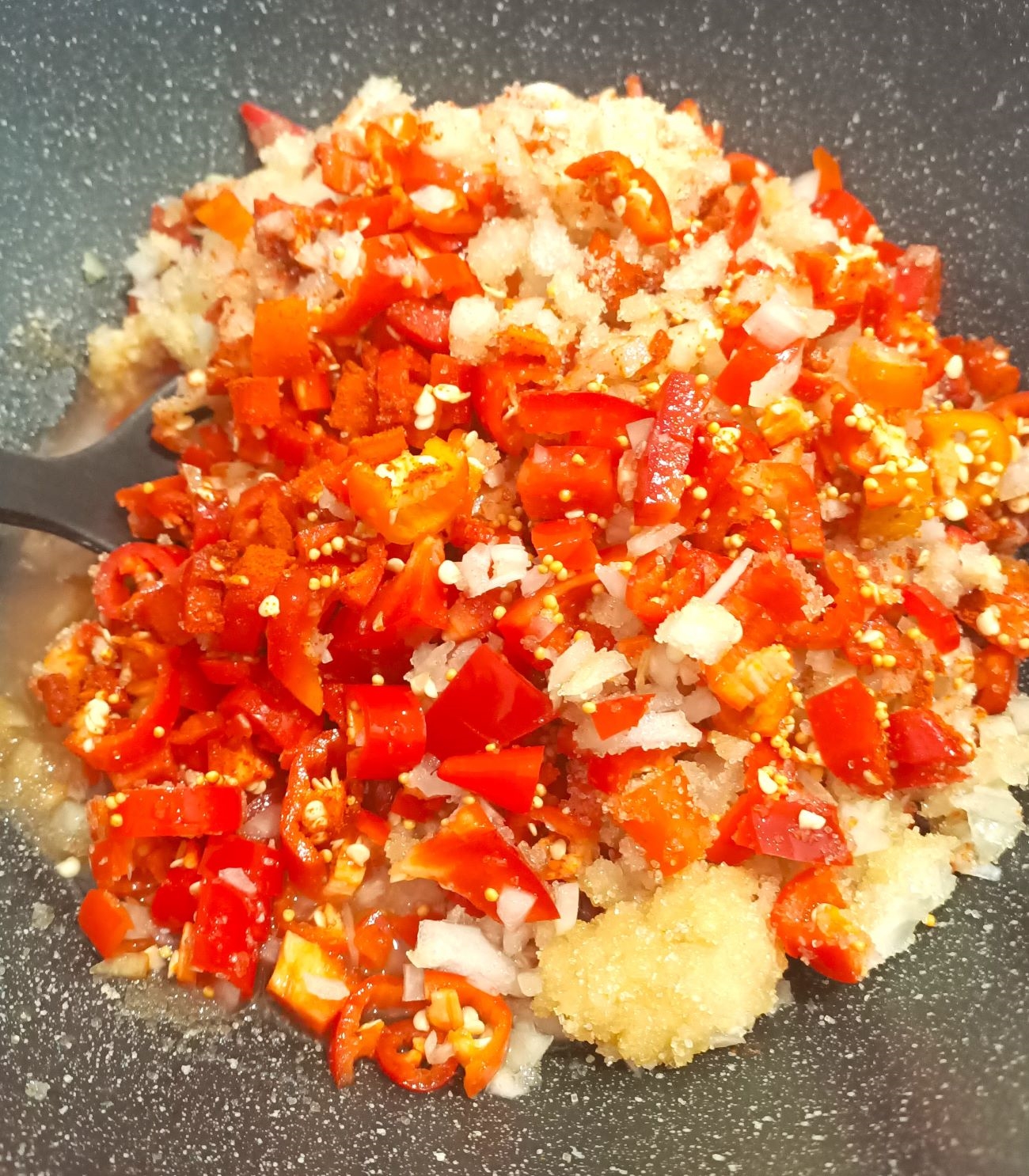 "The Hots" hot pepper relish recipe below is very simple, but the results are fantastic. A red bell pepper provides ballast and its unique sweet flavor, which allows the red chillies to do their thing and create a friendly and languorous warmth that contrasts the sweetness of raw sugar, the sharp tang of apple cider vinegar, the earthy pop of mustard seed, and hints of garlic and cayenne pepper.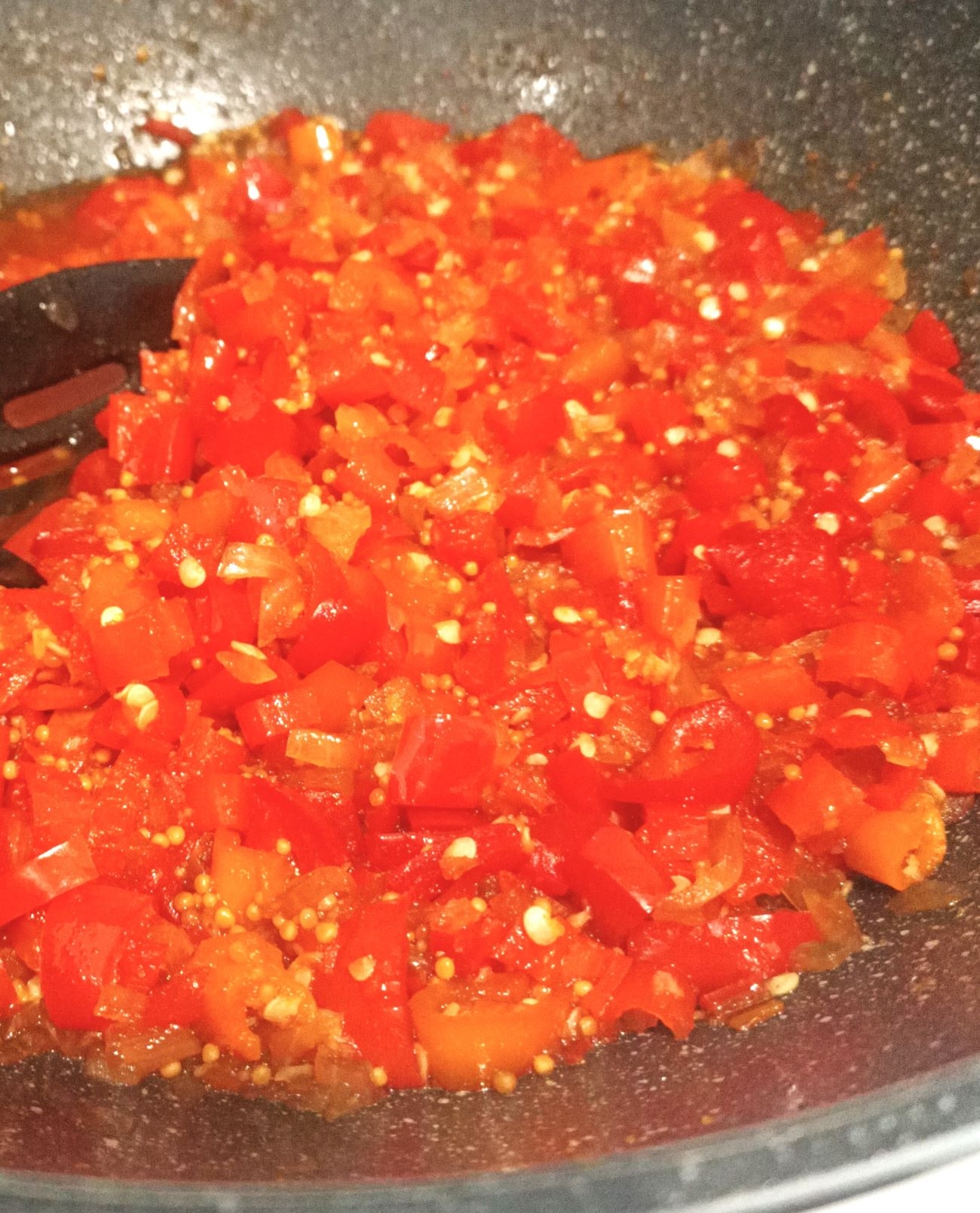 For my hot pepper relish, I wanted to craft a super condiment that I can use with different meats, sandwiches, and spreads, while staying out of ultra hot sauce territory, as I have many different bottles of those. I aimed to make a relish with flavor that attracts the non spicy eater.
It was also important to make the Hots look rich and red in the jar, so I opted against using green peppers to focus on a vibrant and bright visual element that makes everyone want to open it up and have a taste. In the future, it will be worth making an alternative version of the hots using green peppers, to see how it compares to this one. This homemade version of the Hots is truly one of my favorite creations, and is something you'll want to keep using until it's all gone!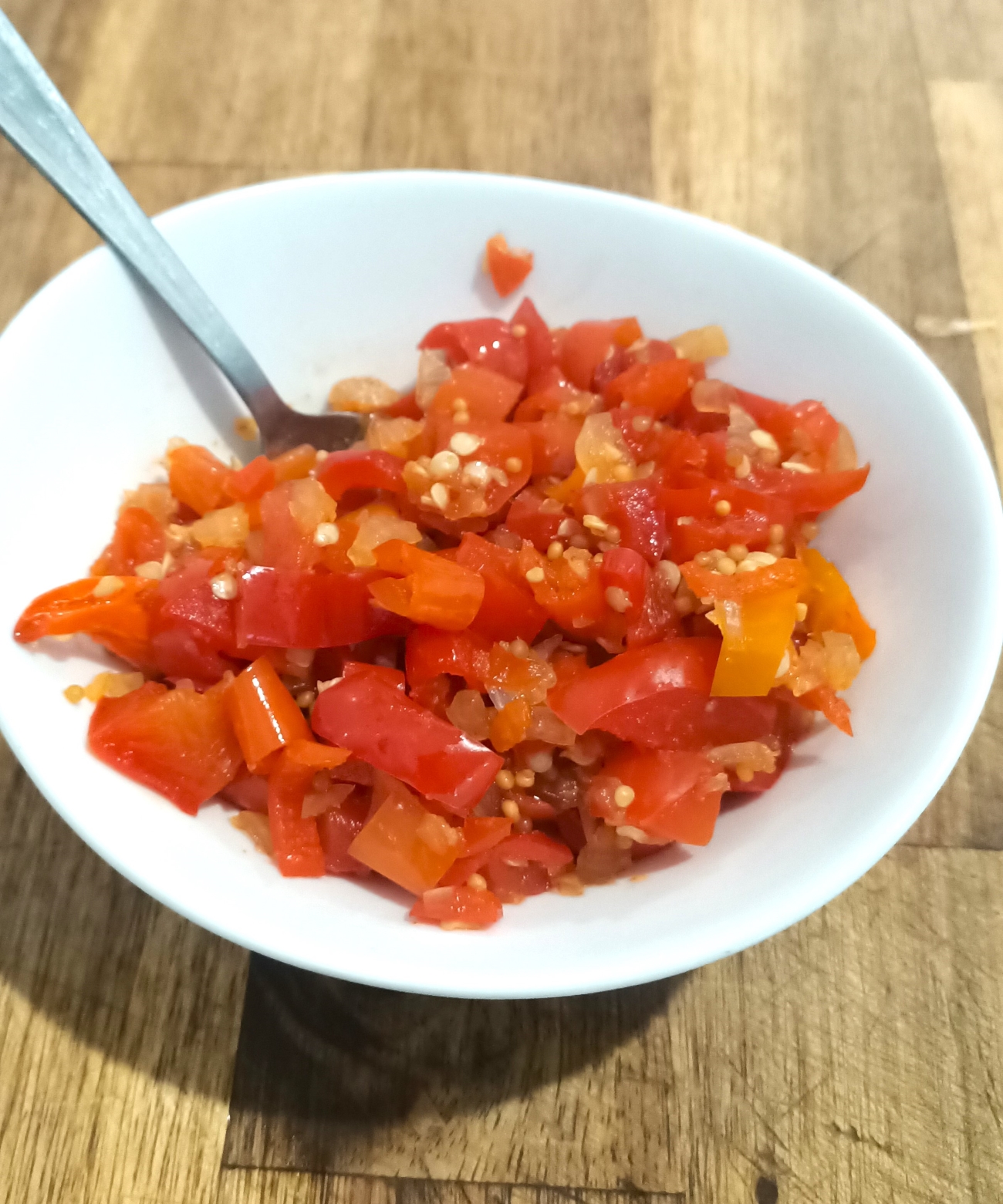 "The Hots" Hot Pepper Relish
Makes 1 lb
15m prep time
30m cook time
Ingredients
1 red bell pepper, de-seeded and chopped
2 cups red chili peppers, chopped (include seeds)
1 yellow onion, chopped finely
1 cup apple cider vinegar
1/2 cup raw sugar
3 tablespoons minced garlic
2-3 teaspoons yellow mustard seeds
Optional: 1 teaspoons cayenne pepper
Preparation
Add all ingredients to a large pan and heat to medium - high heat. Stir until the sugar dissolves, then bring ingredients to a boil.
Reduce the heat to low and simmer the mixture for approximately 30 minutes, or until liquid is reduced and absorbed to create a thick, colorful relish.
Remove hot pepper relish from the heat and allow it to settle. When reduced to room temperature, spoon mixture into a mason jar or glass container, discarding any excess liquid. Refrigerate and use as needed. The Hots can keep for up to a month.
Recipe adapted from Crafty Bridge
SKM: below-content placeholder
Whizzco for 12T