This is my new favorite apple pie recipe!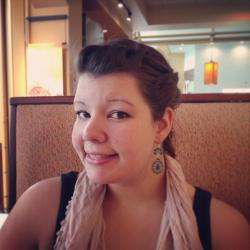 Jessica Griggs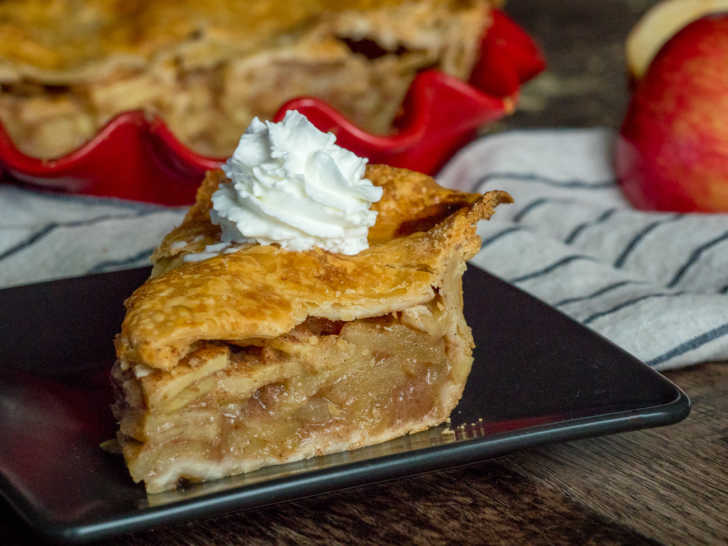 It doesn't get more classic than apple pie. There's a reason this is an iconic dessert – it's delicious, sweet, tart, and relatively easy to make. While I love a good slice of traditional apple pie, I also like to switch things up a bit. That's where this Spiced Chai Apple Pie comes into play.
This delicious recipe has everything you love about the original – juicy, tart apples, sugary goodness, and a flaky, buttery crust. The real difference is in the spices used. Instead of just cinnamon and sugar, there are a host of other spices that truly bring this dessert to life.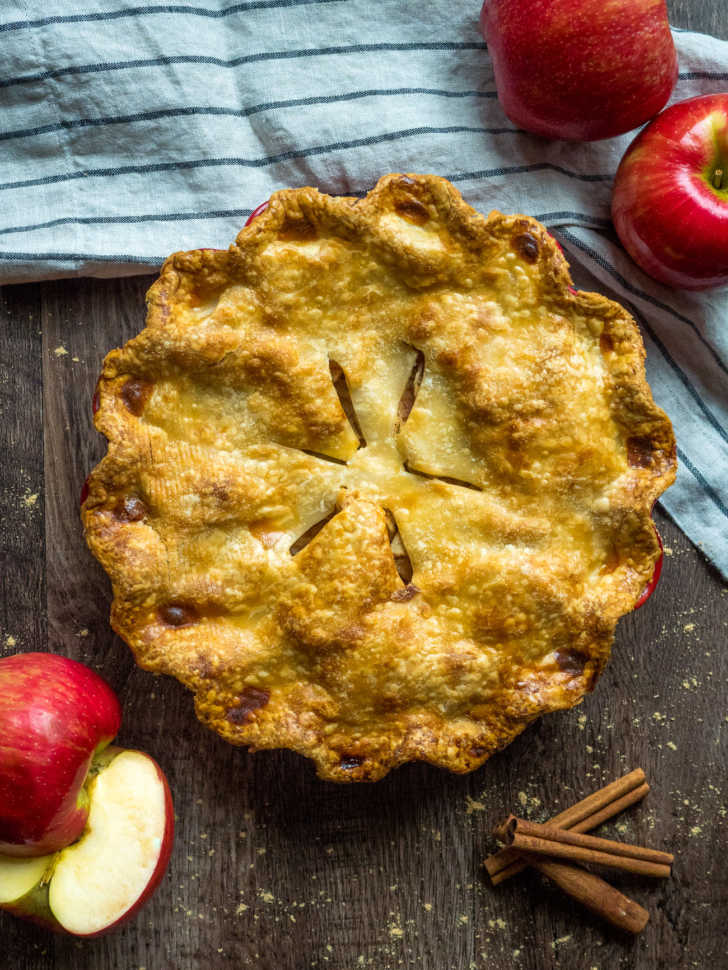 Now, I know what you're probably thinking. "Oh, great, I have to go buy a bunch of spices I'll never use again." But that's not the case! I bet you already have all the spices on hand, minus one or two. Aside from the expected cinnamon and sugar, this recipe includes cardamom, nutmeg, ginger, and black pepper.
Don't fret about adding pepper to your pie! It's only 1/8 of a teaspoon. The fresh ground black pepper is just there to compliment and contrast with the other spices, adding an unexpected depth of flavor.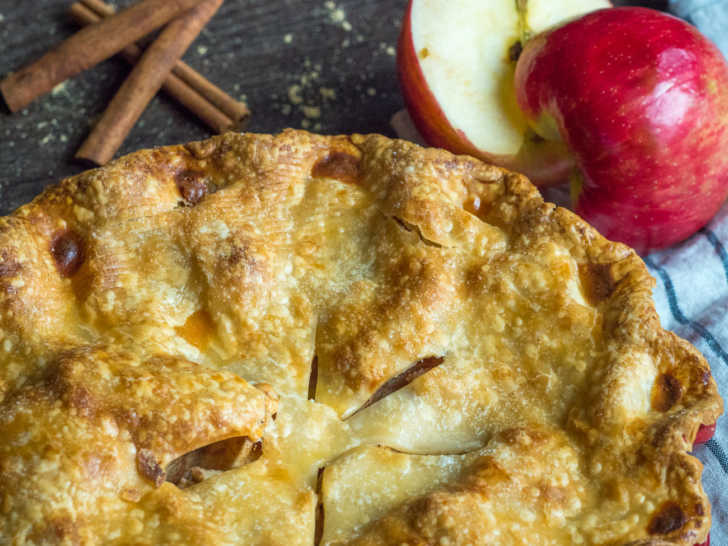 You can make your own crust if you have a favorite recipe, but for the sake of ease, I just used refrigerated pie crusts. It really speeds up the process, plus, in a recipe like this, the filling is going to be the star anyway!
This is such an easy recipe to master. Simply add sliced apples, spices, flour, and vanilla into a bowl and mix. Put one of the pie crusts into the bottom of a pie dish, then fill with the apple mixture. Top with the other pie crust and brush with an egg wash. All that's left to do is bake and let it cool! Trust me, this is one recipe you're going to want to try!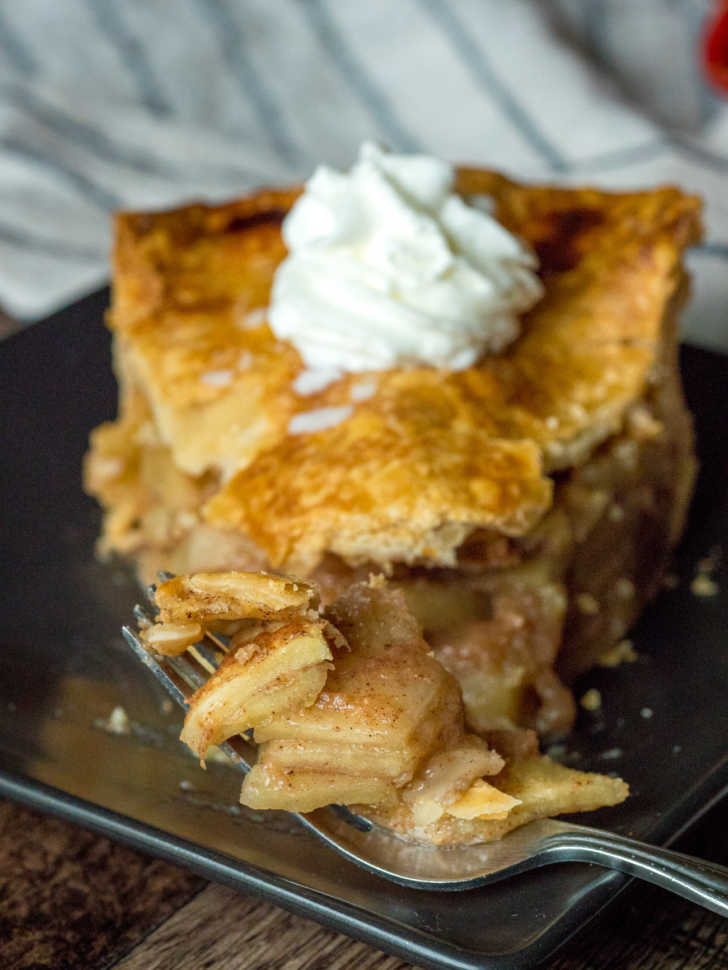 Spiced Chai Apple Pie
Makes 1 pie (6-8 slices)
30m prep time
55m cook time
2h inactive
Ingredients
1 package refrigerated pie crusts (should come with two crusts per package)
5–6 apples, cored, peeled, and sliced into 1/2-inch slices (approx 8–10 cups total)
2 Tablespoons lemon juice
1/4 cup flour
2 teaspoons ground cinnamon
1 teaspoon ground cardamom
1/2 teaspoon ground nutmeg
1/2 teaspoon ground ginger
1/8 teaspoon fresh ground black pepper
1/2 cup granulated sugar
2 teaspoons pure vanilla extract
2 Tablespoons cold unsalted butter, cut into small cubes
1 large egg, lightly beaten with 1 Tablespoon milk
Coarse sugar (or regular sugar)
Preparation
Preheat oven to 400°F
Stir apples, lemon juice, flour, all of the spices, sugar, and vanilla extract together in a large bowl until thoroughly combined. Set aside.

Place one of the refrigerated pie crusts into the bottom of a pie dish and spoon the apple filling inside, making sure to get a spoonful of leftover juices as well. Place the cold butter cubes on top of the filling.

Carefully lay the other crust over the filling. Trim the excess crust from around the edges. Cut slits in the top to form steam vents. Crimp the edges to seal.

Lightly brush the top of the pie crust with the egg/milk mixture. Sprinkle the top with coarse sugar.
Place the pie onto a large baking sheet and bake for 20 minutes.
Keeping the pie in the oven, turn the temperature down to 375°F and bake for an additional 30-35 minutes.
Allow the pie to cool for 2-3 hours at room temperature before serving. This time allows the filling to thicken up.
Serve with ice cream or whipped cream.
Recipe adapted from Sally's Baking Addiction.
SKM: below-content placeholder
Whizzco for 12T