We've all been there: you keep buying small presents that you know someone in your family will enjoy until you realize that you've gone a bit overboard for the holidays. Especially if you start your Christmas shopping early, this can be a big problem. In order to simplify the gift-giving, there's a new system that's been going around on social media. The snowman towers have been used by many people in recent years to save money on Christmas gifts. The added bonus is that the gift-giving doesn't stretch on for hours with no end in sight!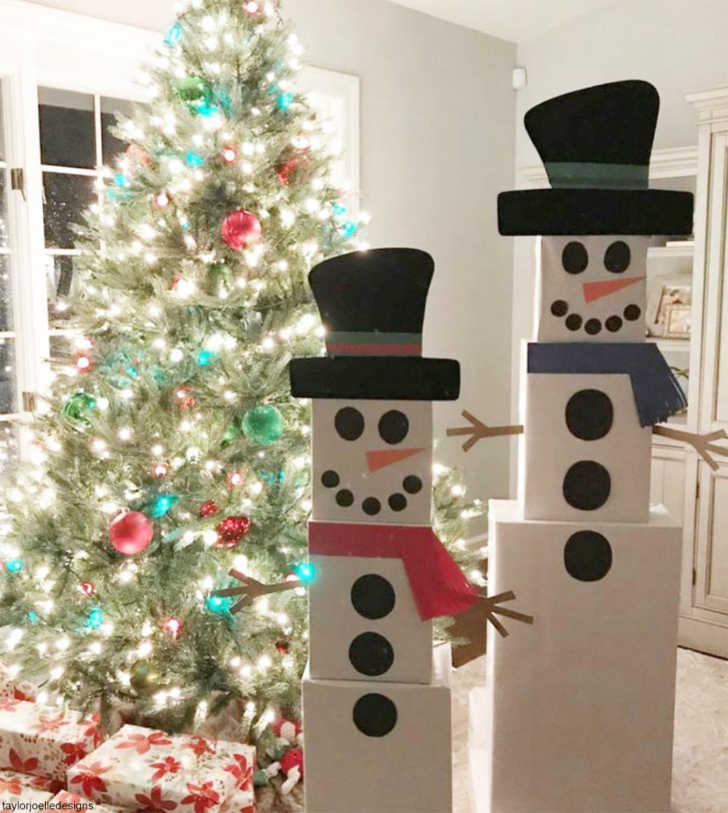 The basic concept is that you make a snowman for each child with the largest box on the bottom. This contains a toy. The next box is smaller and contains a piece of clothing. The top box is the smallest and can contain a smaller gift like their favorite snack. Hats, scarves, or gift cards can be added as optional gifts on the top. Details like buttons, faces, and other snowman features are added at the end.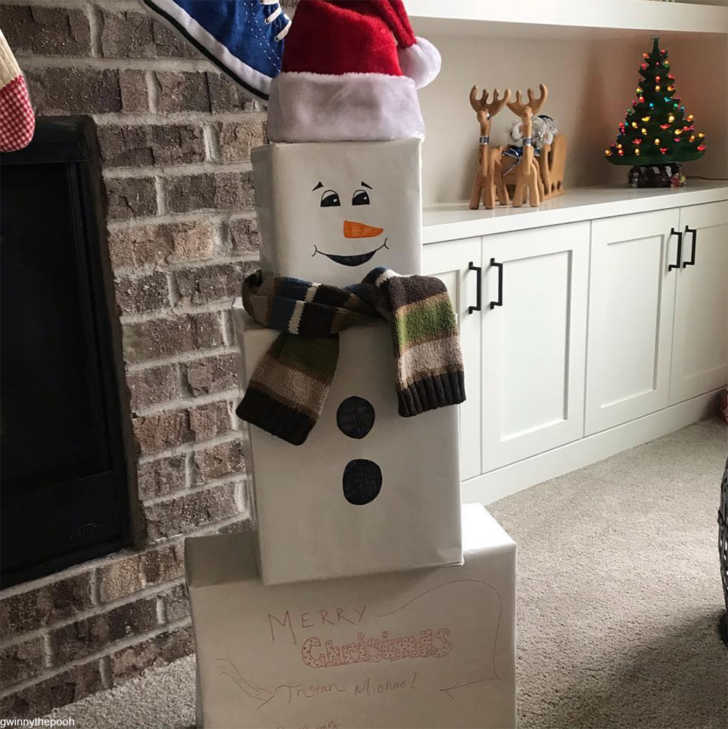 When each snowman is wrapped and then decorated, the presentation under the tree is quite organized. Then, each child knows which snowman belongs to them, with no fuss or fighting. Plus, you can decorate using whichever colors are in your holiday decorating scheme already. With this method also don't end up running out of your current wrapping paper adding little gifts to the growing pile and having to use paper that doesn't match by the end. You could even make the snowmen match their recipients in looks. The possibilities are wide open for a project like this.
This system keeps you from going overboard and from buying a lot of smaller toys which will inevitably create clutter later on. Another benefit of this method is that it can be used to teach children that Christmas is about family and spending time together, not about the number of gifts you receive each year.
This system can also be adapted to work well with adults, depending on your family and gift-giving style. Many families have opted for a white elephant drawing for the adults, so this might not be the solution in every family or for every age range. Still, for kids and teens this seems like a great idea.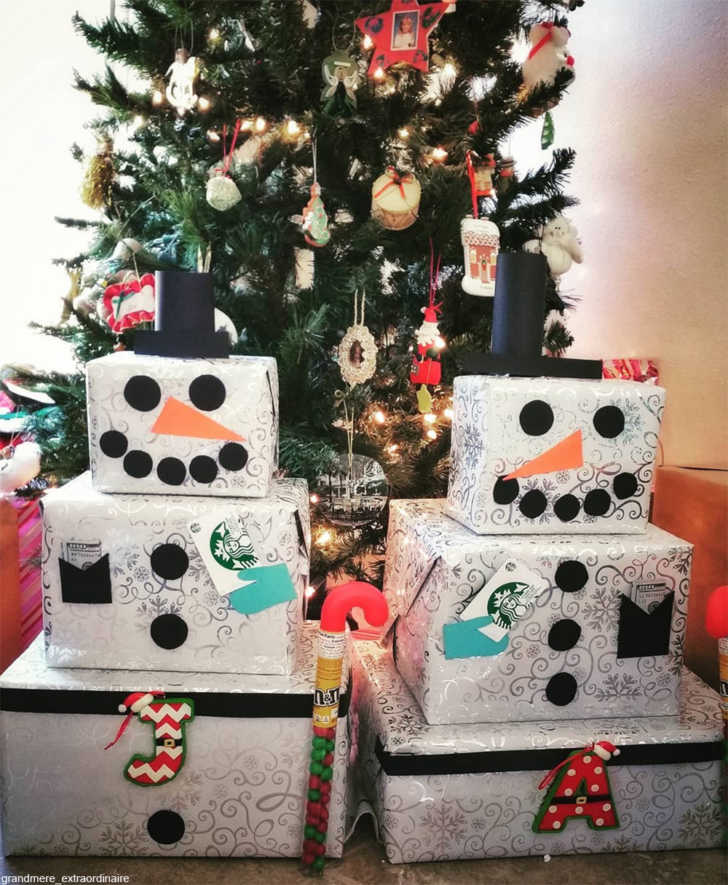 As some moms have found out this type of wrapping also keeps kids from guessing what's inside if bigger boxes are used. It's a great fake out to keep them excited about what they receive, not what they thinkthey will get!
The snowman system adds a whole other layer of DIY to the holiday mix and we're here for it. What do you think about this new way of doing things?
Do you like the way it looks? Do you think it could work for your family this year?
SKM: below-content placeholder
Whizzco for 12T