Now we don't need to call for takeout!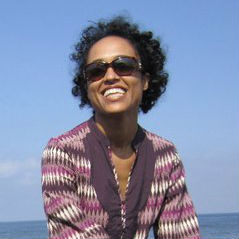 Sarah Cool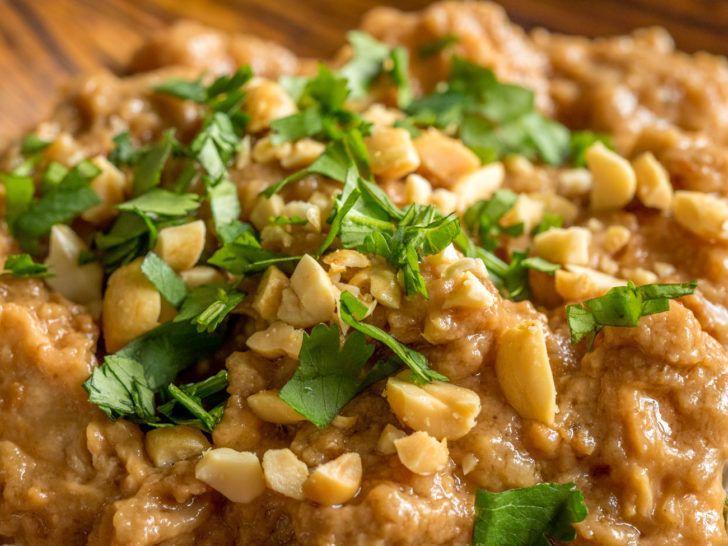 We love to order takeout, but it isn't always the healthiest option, nor is it always budget friendly. We love Thai peanut chicken, and we've found a way to make it at home, with no fuss and no muss. It's no great mystery: the slow cooker is a magical device. From sweet desserts to savory soups and stews, there's hardly anything that our slow cooker can't do. And for it's next trick: takeout food. Yes, that's right, we've found a way to make our slow cooker bring our favorite Thai food directly to us at home. Of course, it's just as easy to call and place and order, but what one thing that really stands out is that our at-home version is just as good and even a little healthier. A little planning ahead will guarantee a meal that is just as good (if not better) than something we might order out.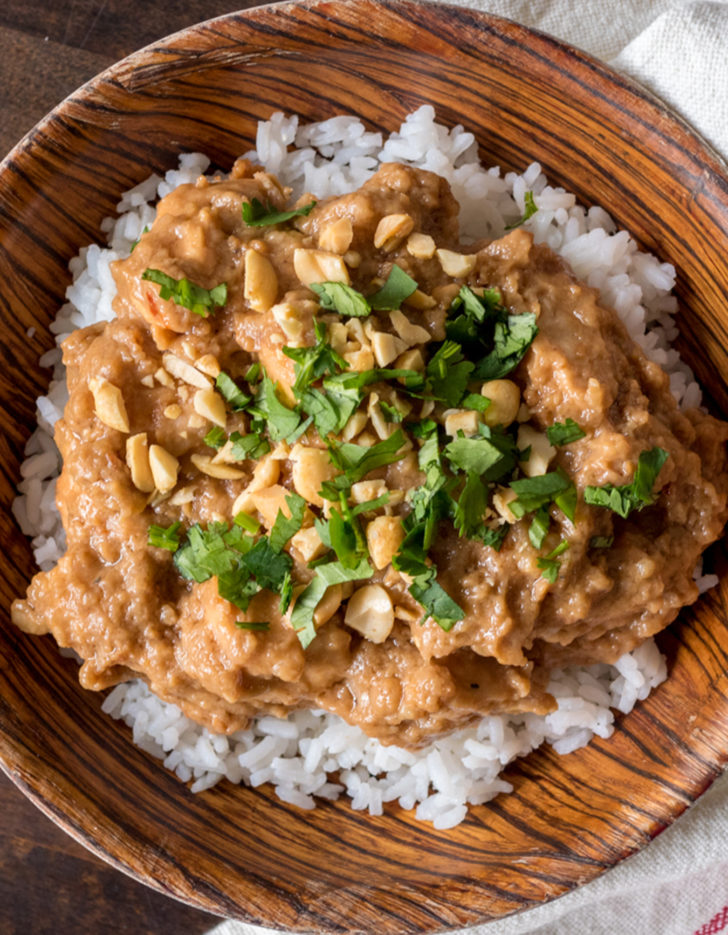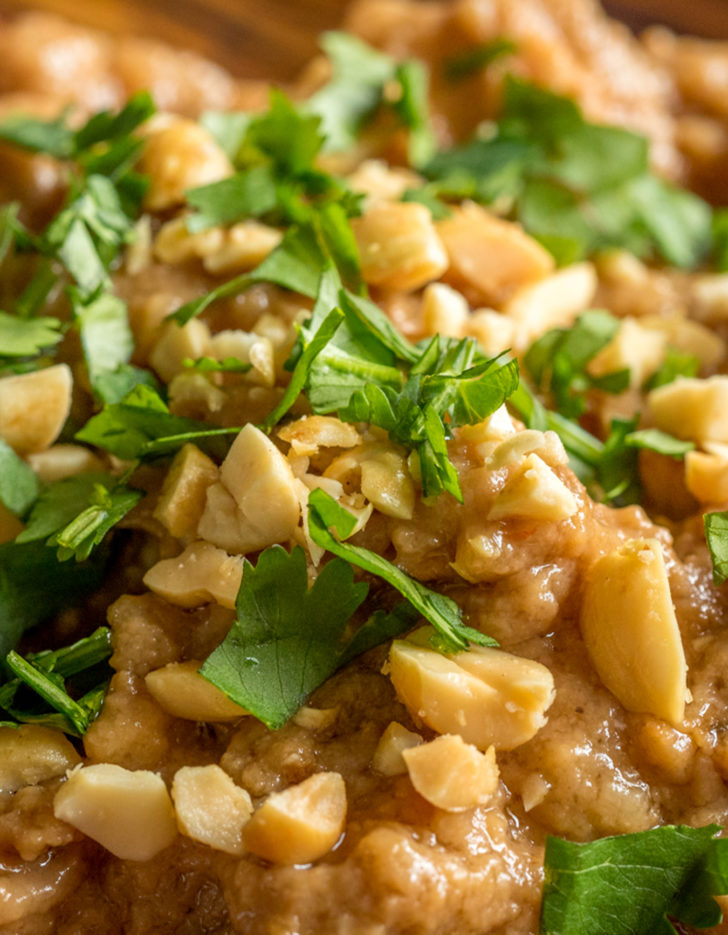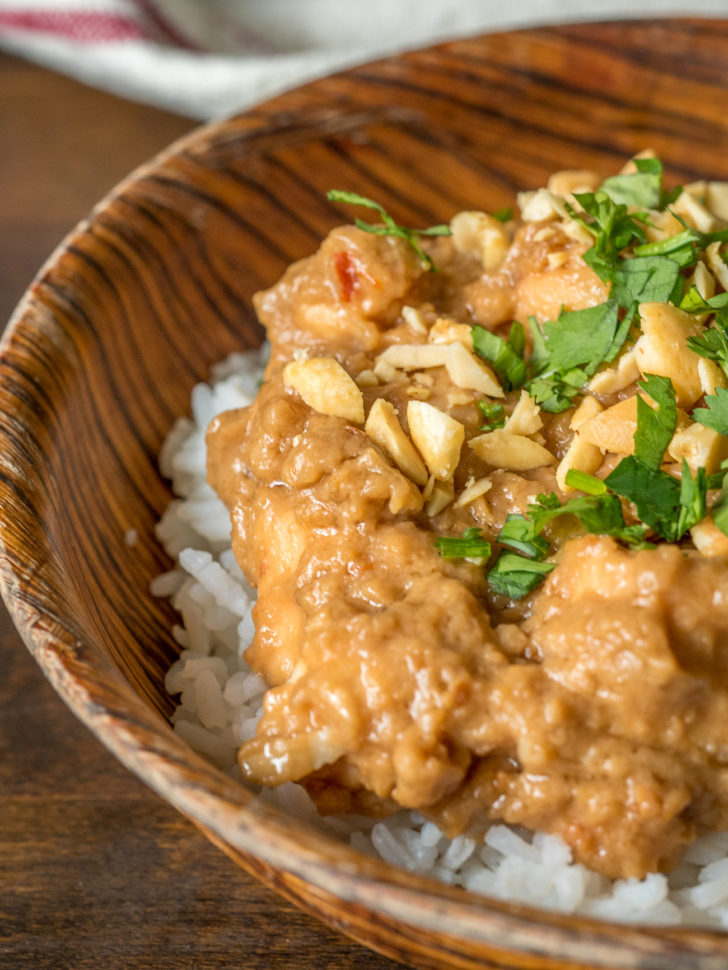 We absolutely love the creamy peanut sauce; it keeps the chicken moist and tender while adding savory and slightly sweet richness. The real secret ingredient here is coconut milk. Coconut products are all the rage right now: from oil, to water, and most especially coconut milk. The latter really isn't all that "new" – if you're a fan Asian cuisines then you've definitely had coconut milk before. It's easily purchased at our grocery store and has a decent shelf life, so we usually buy a couple of cans just to have on hand. Coconut milk is the perfect complement to the peanut butter and helps to coat the chicken in dreamy creaminess.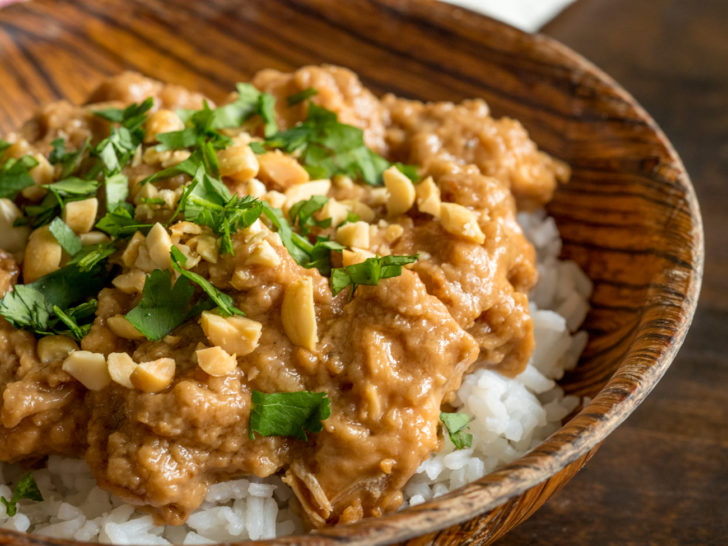 Naturally, Thai peanut chicken goes great over top of rice – pick your preference of brown or white. Now, the second best part of this dish is garnish; we use lime, cilantro, and chopped peanuts to finish off the dish and really give it that restaurant feel. Lime helps cut into any cloying left from the peanut butter while green onions add a pop of color and a little bit of peppery heat. Everything about this dish is delicious! Our family loves how it tastes, and we love that we didn't spend an arm and a leg feeding everyone out at a restaurant. It's nothing short of magic when food this good is this easy to prepare.
Slow Cooker Thai Peanut Chicken
Serves 4-6
15 minutes active; 2 hours inactive
Ingredients
2 pounds boneless, skinless chicken breast, cut into 1-inch pieces
⅓ cup cornstarch
Salt and pepper, to taste
1 (14 oz) can coconut milk
¾ cup peanut butter
1 tablespoon olive oil
¼ cup low-sodium soy sauce
¼ cup honey
2 tablespoons rice wine vinegar
2 tablespoons lime juice
1 teaspoon ground ginger
2 cloves garlic, minced
⅓ cup chopped peanuts
½ teaspoon red pepper flakes (optional)
¼ cup cilantro leaves, stemmed, garnish
Preparation
Place chicken in a large, resealable plastic bag and pour in cornstarch, salt and pepper. Seal bag and shake vigorously until everything is evenly coated.
In a microwave safe bowl, heat peanut butter for 10-20 seconds.
In a separate bowl, whisk together coconut milk, peanut butter, honey, rice wine vinegar, lime juice, soy sauce, ginger, garlic and red pepper flakes (if using).
Season slow cooker with 1 tablespoon olive oil.
Place coated chicken in slow cooker, then pour peanut butter-coconut milk mixture over chicken and stir to combine.
Cover slow cooker and set on HIGH for 2 hours or LOW for 4 hours.
Serve with rice and top with chopped peanuts and cilantro. Enjoy!
Recipe adapted from Averie Cooks
SKM: below-content placeholder
Whizzco for 12T