It's as easy as sliding that sheet pan in the oven.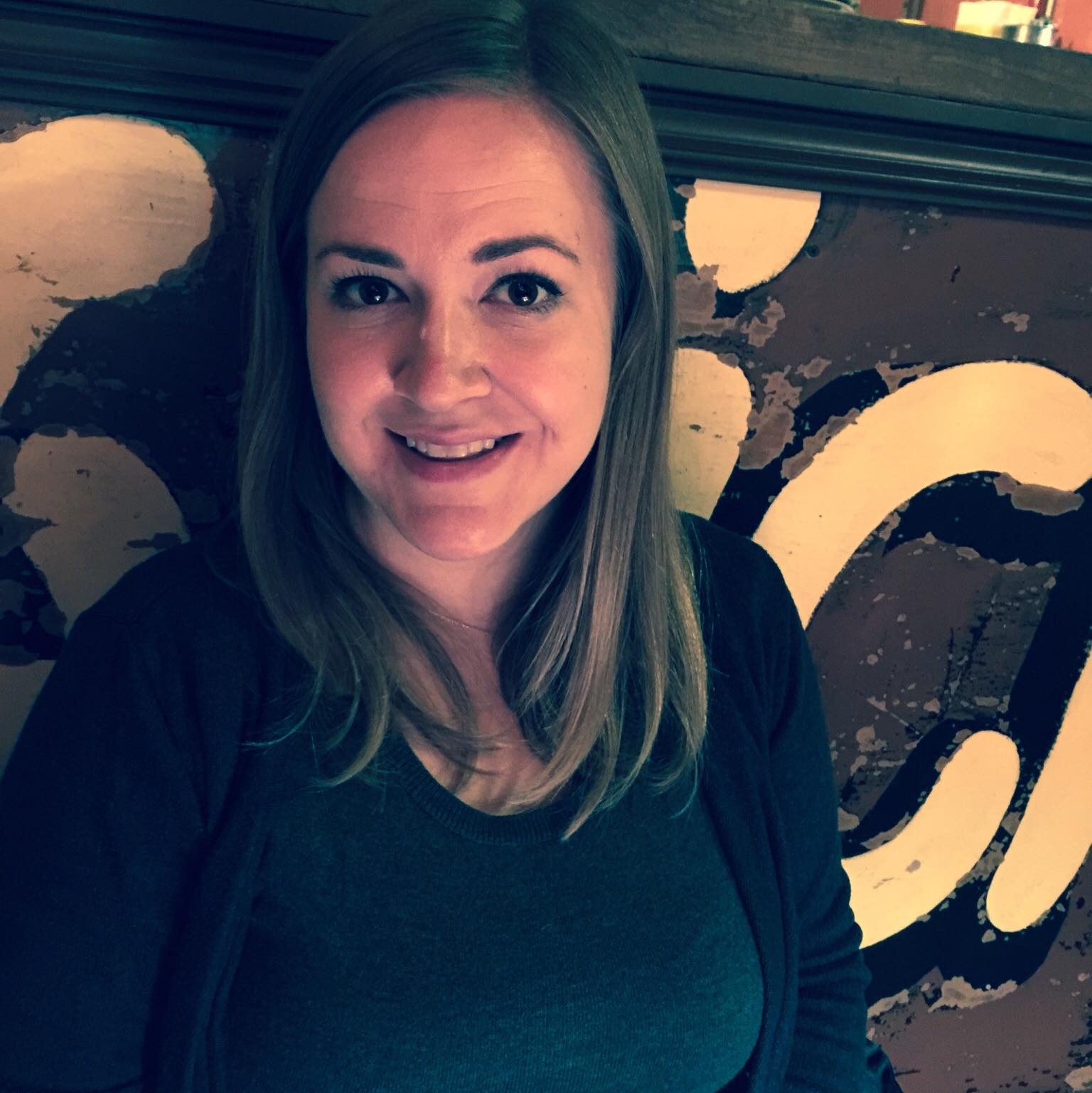 Kristy Norrell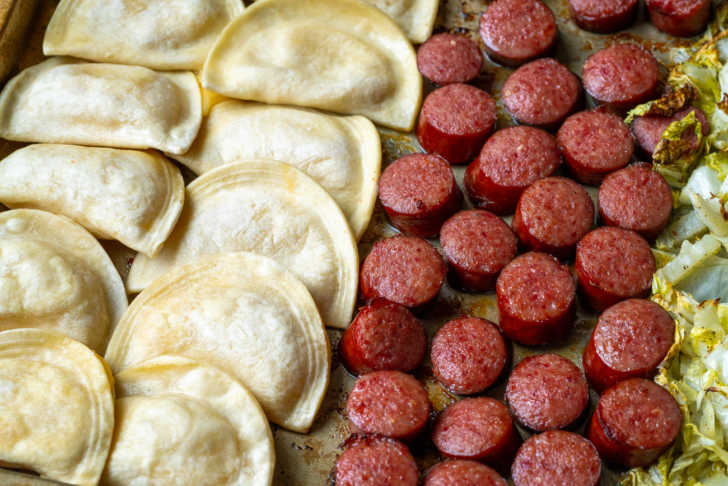 There are a lot of things that Poland has given the culinary world, but two staples that will always stand out are kielbasa and the mighty pierogi. Here, those two superstars are combined in a sheet pan dinner that takes you all of five minutes to get in the oven and yet you end up with a complete and delicious meal. I hold sheet pan dinners in high regard – they're basically weeknight heroes – but this one is especially tasty, even though its three-component makeup is pretty simple.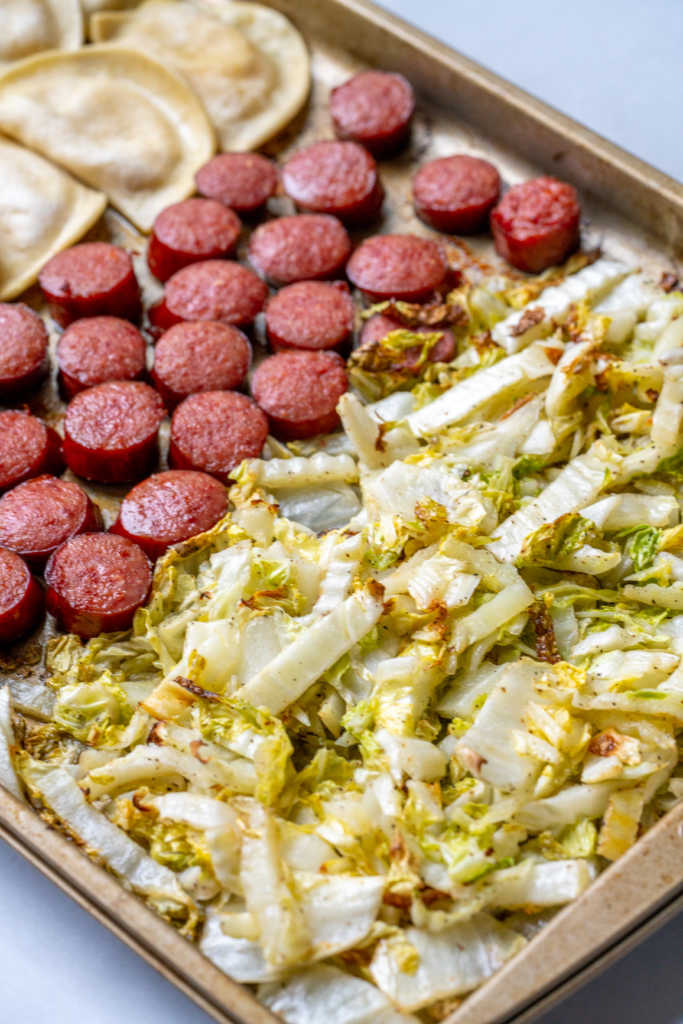 Now, this isn't the most innovative of recipes – it is basically just three ingredients plus some olive oil and seasoning, after all – but the magic is in the ease of the preparation and how well that simple trio goes together. Rather than boiling pierogies and pan-frying some sausage, you get to enjoy those two favorites together off of a single sheet pan and let me tell you, cabbage is the natural companion to kielbasa's smoky pork flavor and pierogies' denser doughy bite.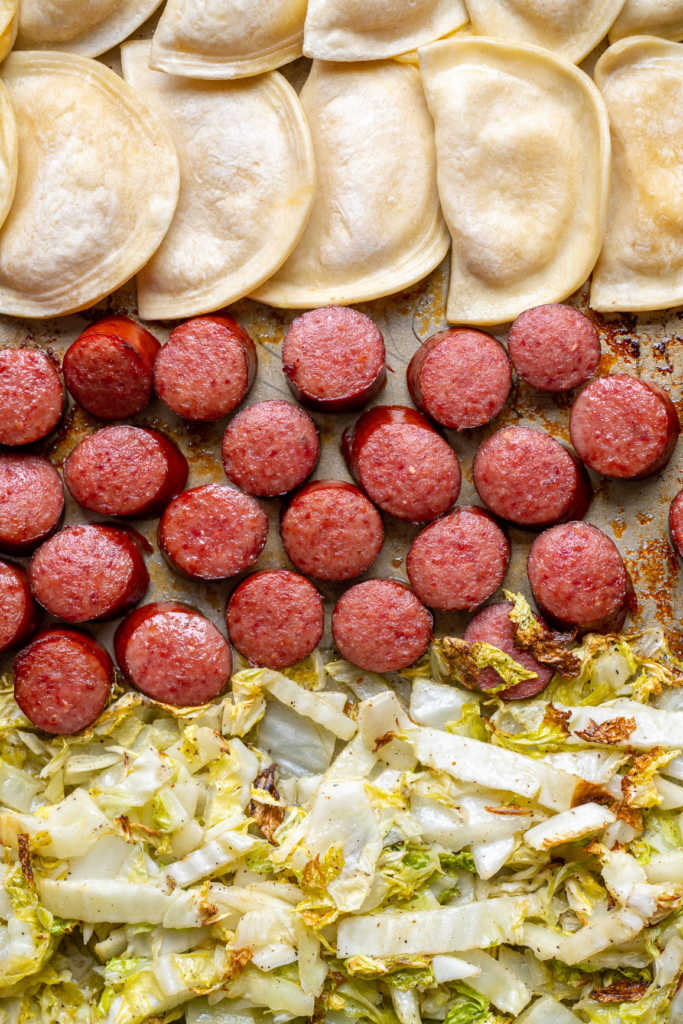 And don't think for a second that it's one of those tricky sheet pan meals either where you have to give one ingredient a head-start and then add another partway through the cooking time. Nope, for this meal, everything heads into the oven together, cooks for the same amount of time, and emerges as a complete dinner on a single pan.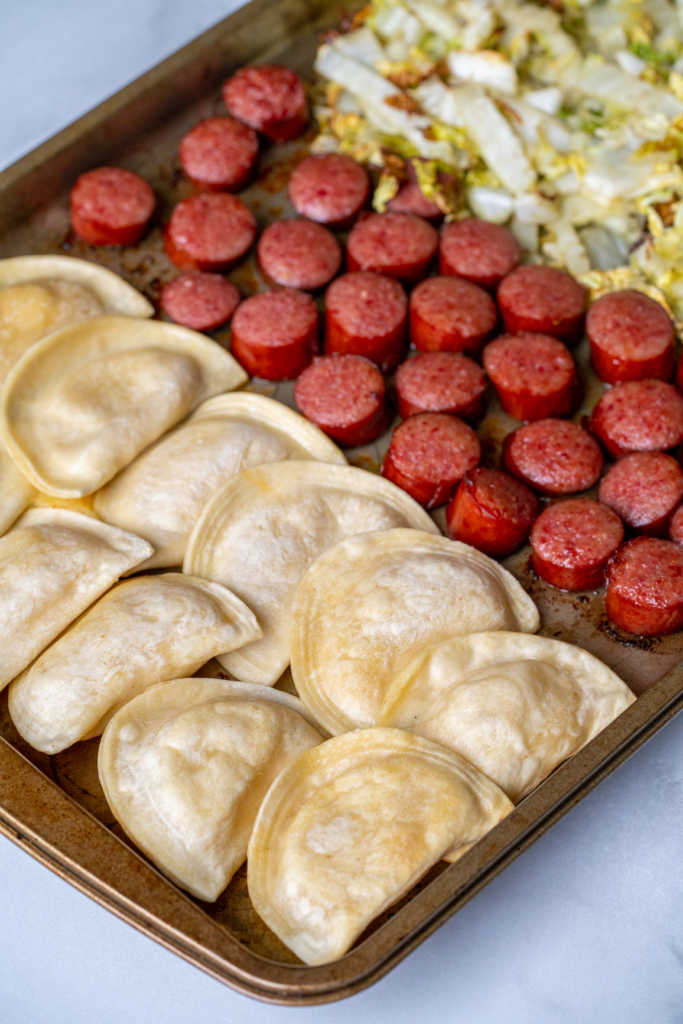 When I cook this, I sometimes walk away from the oven and feel like I'm forgetting something because it was just SO easy. Can that really be all there is to do? And can it really taste this good with that little work? Yes, yes it can.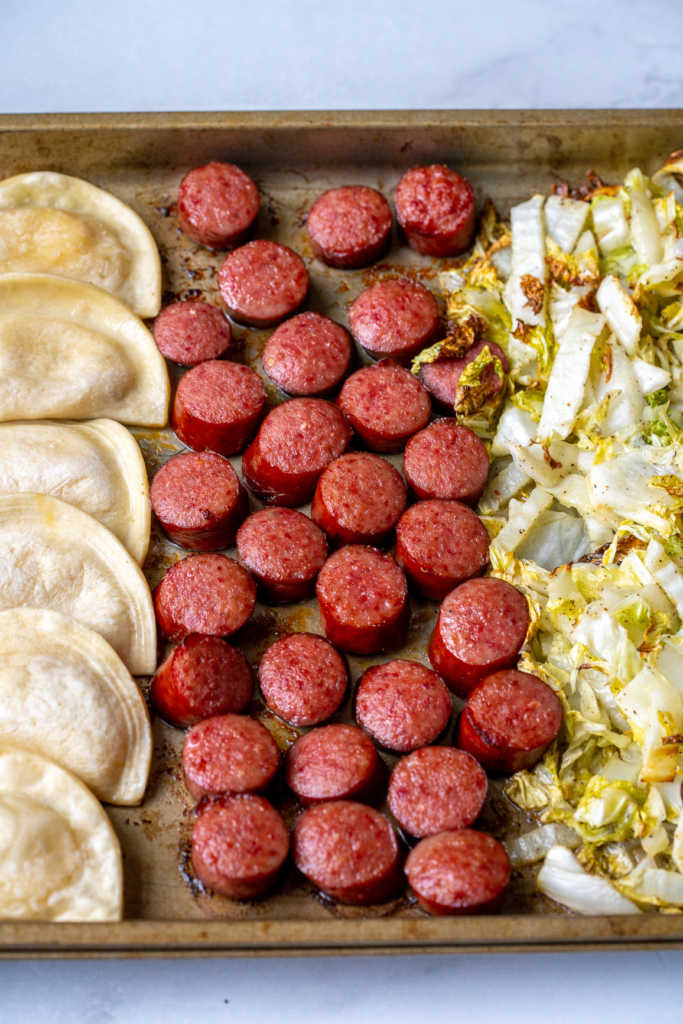 Sheet Pan Kielbasa and Pierogi Dinner
Serves 4
5m prep time
30m cook time
Ingredients
1 lb kielbasa, sliced 1-inch thick
1/2 head Napa cabbage, shredded
1 lb pierogies
1/4 cup olive oil, divided
1/2 teaspoon garlic powder
Kosher salt and freshly ground black pepper, to taste
Preparation
Preheat oven to 400°F and grease a rimmed baking sheet with nonstick spray.
To a large bowl, add the cabbage, 3 tablespoons of the olive oil, garlic powder, and season with salt and pepper. Toss to combine.
Arrange pierogies in two rows at top of baking sheet. Drizzle with last tablespoon of olive oil and season with salt. If they overlap a bit, that's not a problem.
Add kielbasa to center of baking sheet. Spread out cabbage in remaining empty space.
Bake 15 minutes. Stir cabbage and flip pierogies. Bake 15 minutes more. Serve and enjoy!
Recipe adapted from Jonesin For Taste.
SKM: below-content placeholder
Whizzco for 12T