A breakfast classic made even easier.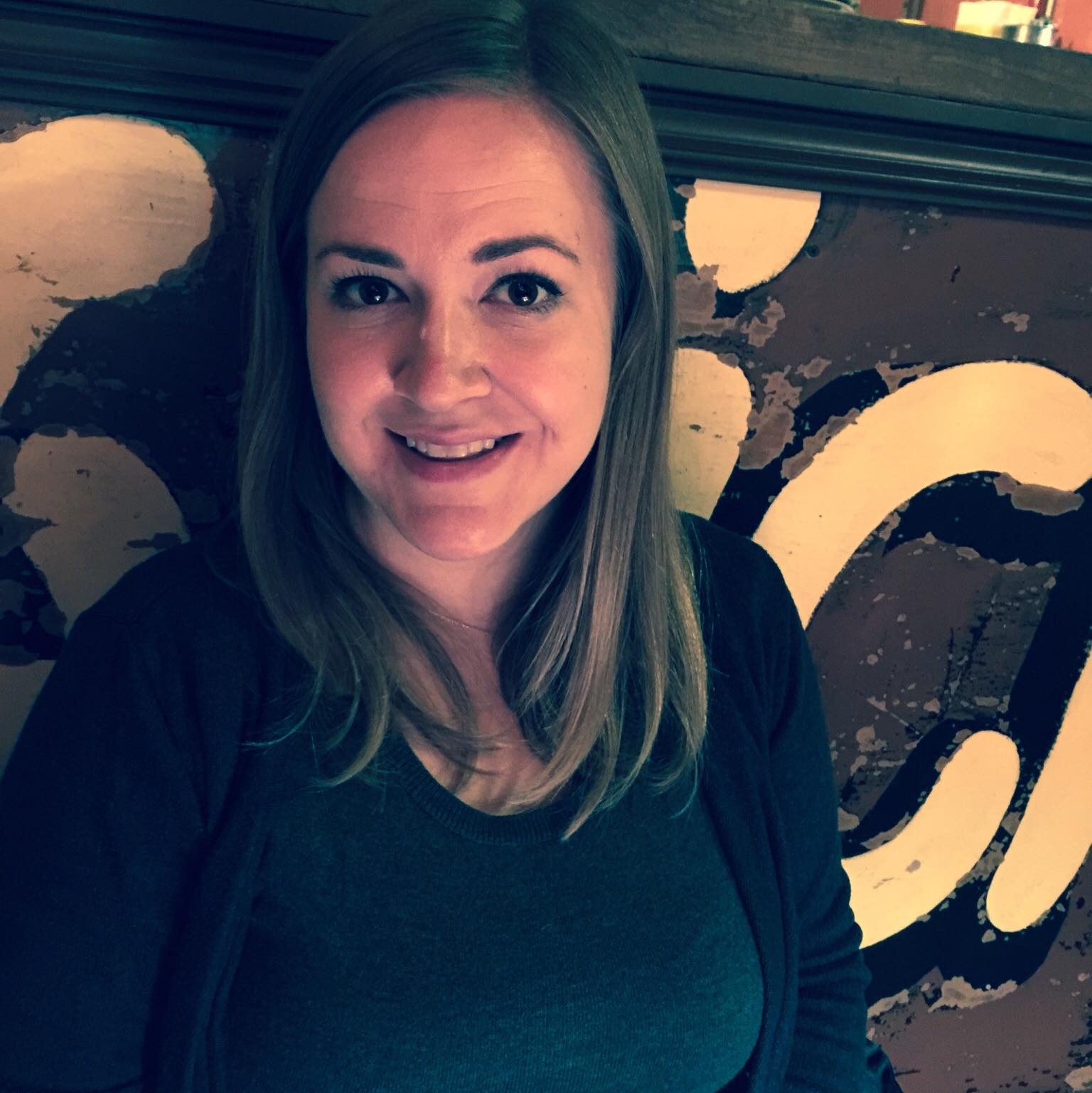 Kristy Norrell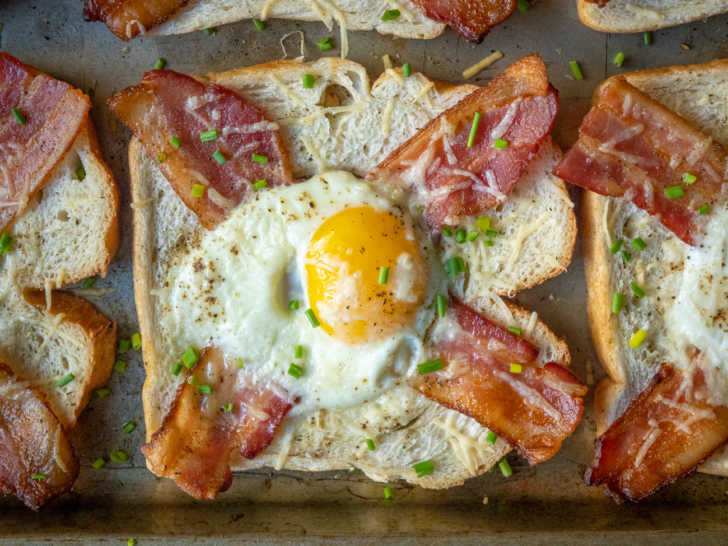 Do you know what breakfast never fails to impress? Eggs-in-a-hole! And why shouldn't it? It's like a complete delicious breakfast in one adorable little package. Maybe the success is based on its simplicity – after all, a runny egg has no better companion than a piece of toast! Here we've simplified it even more because now you don't have to stand over a hot stove to make it. Go ahead and make six at once in the oven with our Sheet Pan Egg-in-a-Hole. (And we went ahead and threw in some bacon too. What's breakfast without bacon?)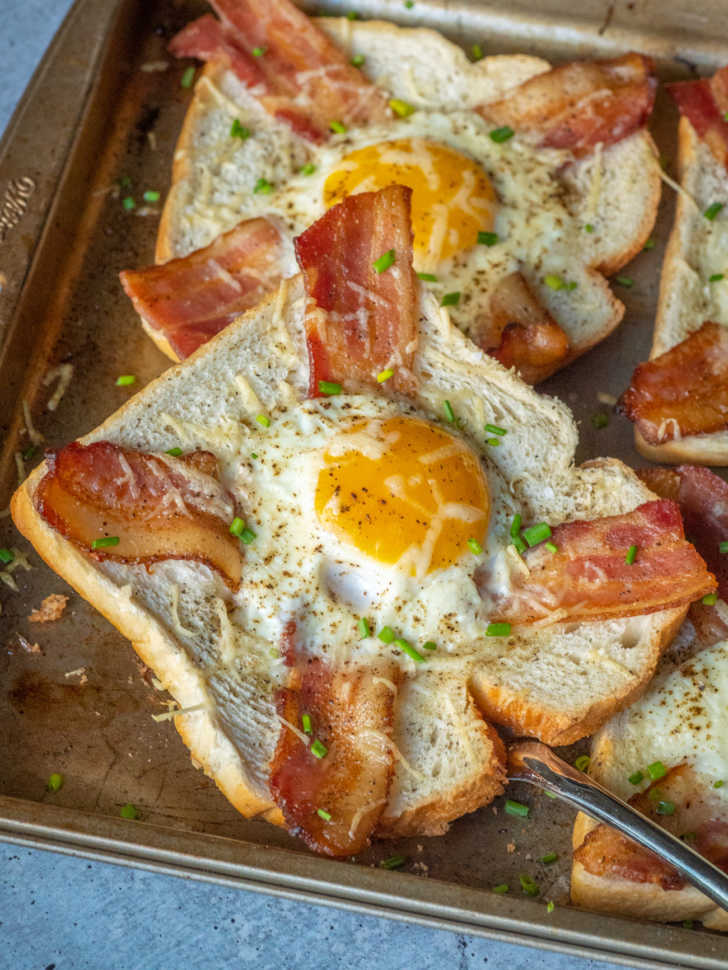 This is pretty darn easy as far as delicious breakfasts go. You'll want to start by half-cooking the bacon on a sheet pan in the oven – you want it mostly cooked but still pliable and not crispy quite yet. From there, you'll cut out a hole in the center of each slice of bread, butter one side (or both if you feel like it!), and place each piece buttered side down on a baking sheet.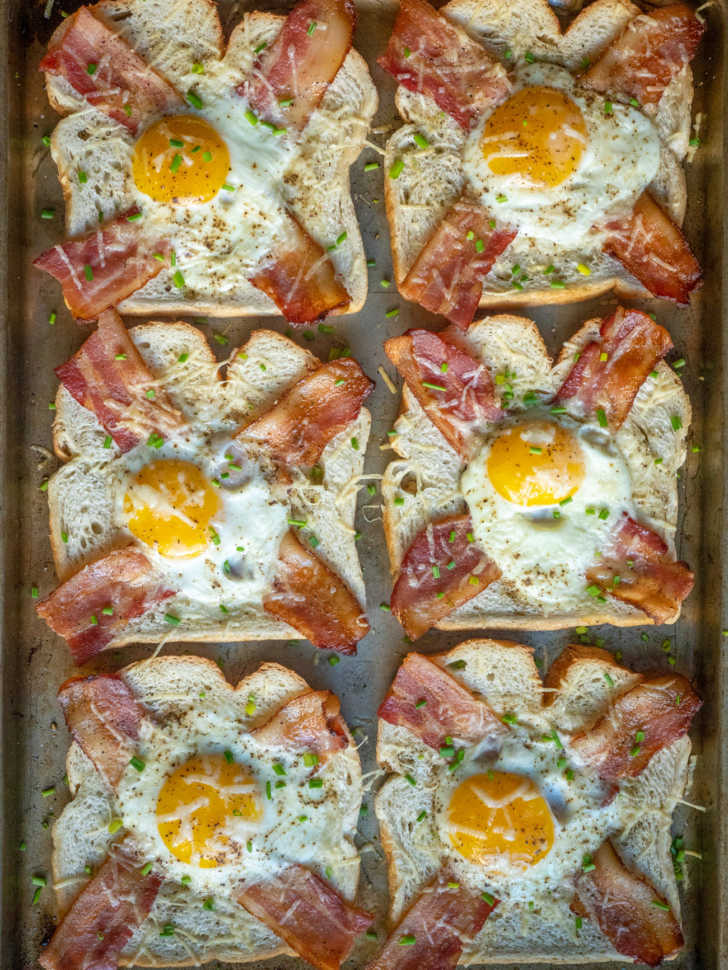 You then take two strips of bacon and lay them in an 'x' over each hole, pushing them down a bit if you need to, and then crack an egg over the top. Do it gently – these aren't quite as endearing with broken yolks. I like to adorn these with salt, pepper, and a little Parmesan cheese, but a few red pepper flakes wouldn't be remiss here.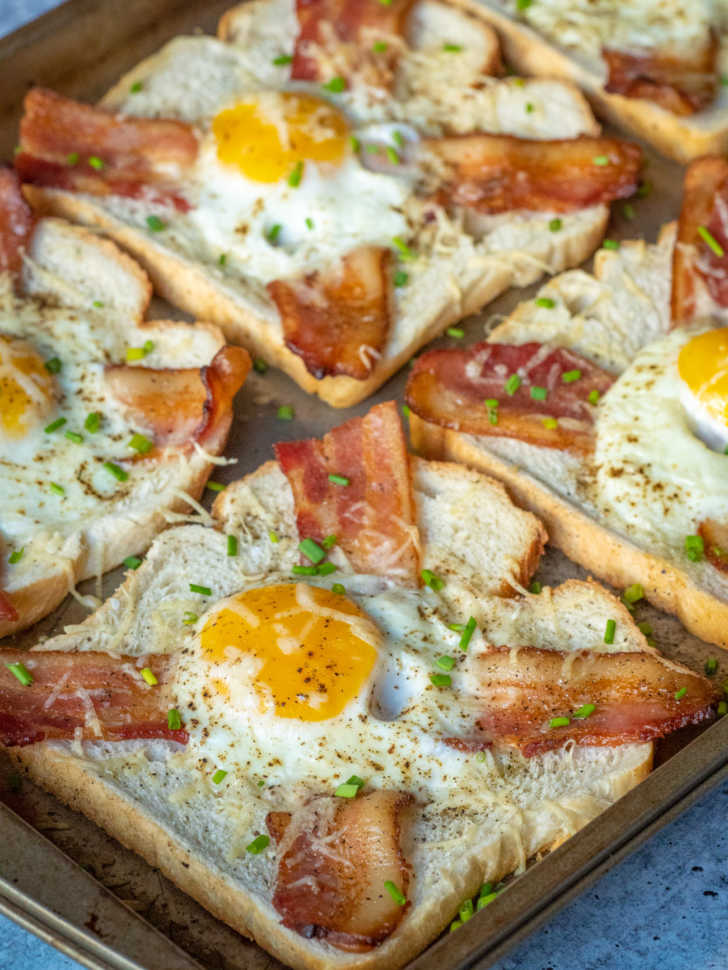 Twelves minutes should give you soft yolks that are perfect for dipping… Speaking of which – you can take those circular bread cutouts and toast them up on another sheet pan; they're ideal for breaking those sunny, runny, yolks!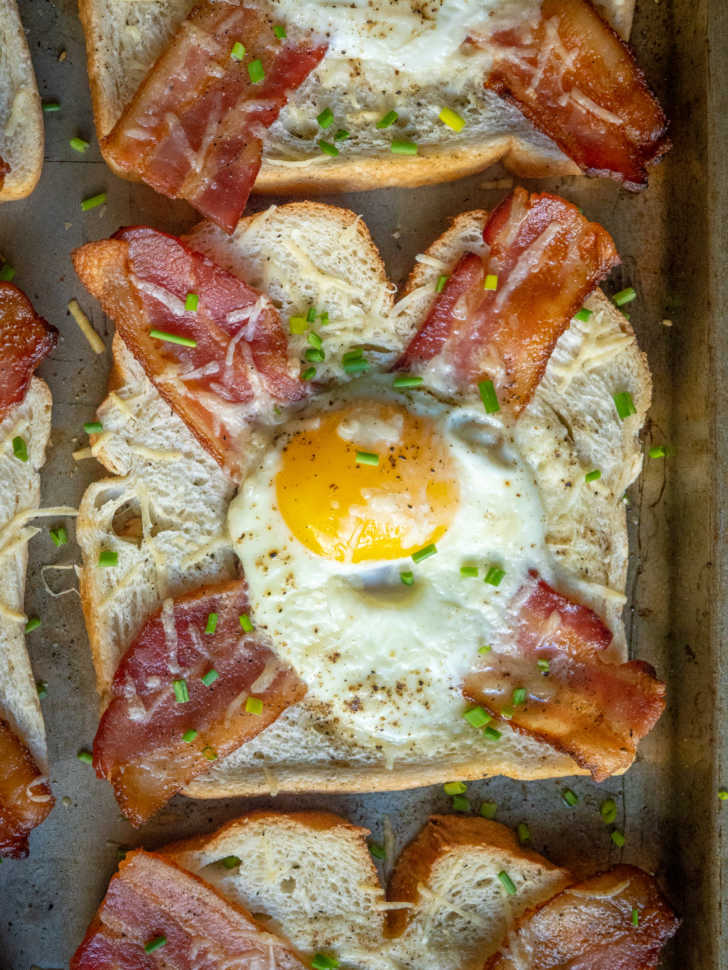 Sheet Pan Egg-in-a-Hole
Serves 6
15m prep time
15m cook time
Ingredients
12 slices bacon
6 slices bread
1/4 cup (1/2 stick) unsalted butter, at room temperature
6 large eggs
6 tablespoons Parmesan cheese, freshly grated
Kosher salt and freshly ground black pepper, to taste
2 tablespoons fresh chives, chopped
Preparation
Preheat oven to 400°F.
Line a rimmed baking sheet with foil, then arrange bacon in a single layer on sheet. Bake until halfway cooked, about 5-7 minutes. Remove bacon to a paper towel-lined plate and set aside.
Grease a clean baking sheet with non-stick spray. (Alternatively, you can use the bacon baking sheet and clean up some of the drippings.)
Using a biscuit cutter or glass, cut a 3-inch hole in the middle of each piece of bread. Butter one side of each slice and place buttered side down on baking sheet. If desired, arrange circular bread cutouts around bread or on a separate baking sheet. (For more even browning, you can opt to butter both sides of the bread.)
Arrange two bacon slices in an 'x' over each hole, then gently crack an egg into each hole, keeping the yolk intact.
Sprinkle each egg and bread with parmesan cheese, then season with salt and pepper.
Bake until egg whites have set but yolk is still soft, 12-15 minutes. Sprinkle with fresh chives and serve. Enjoy!
Recipe adapted from Lou Lou Girls.
SKM: below-content placeholder
Whizzco for 12T