I don't know when I've loved a bread so much.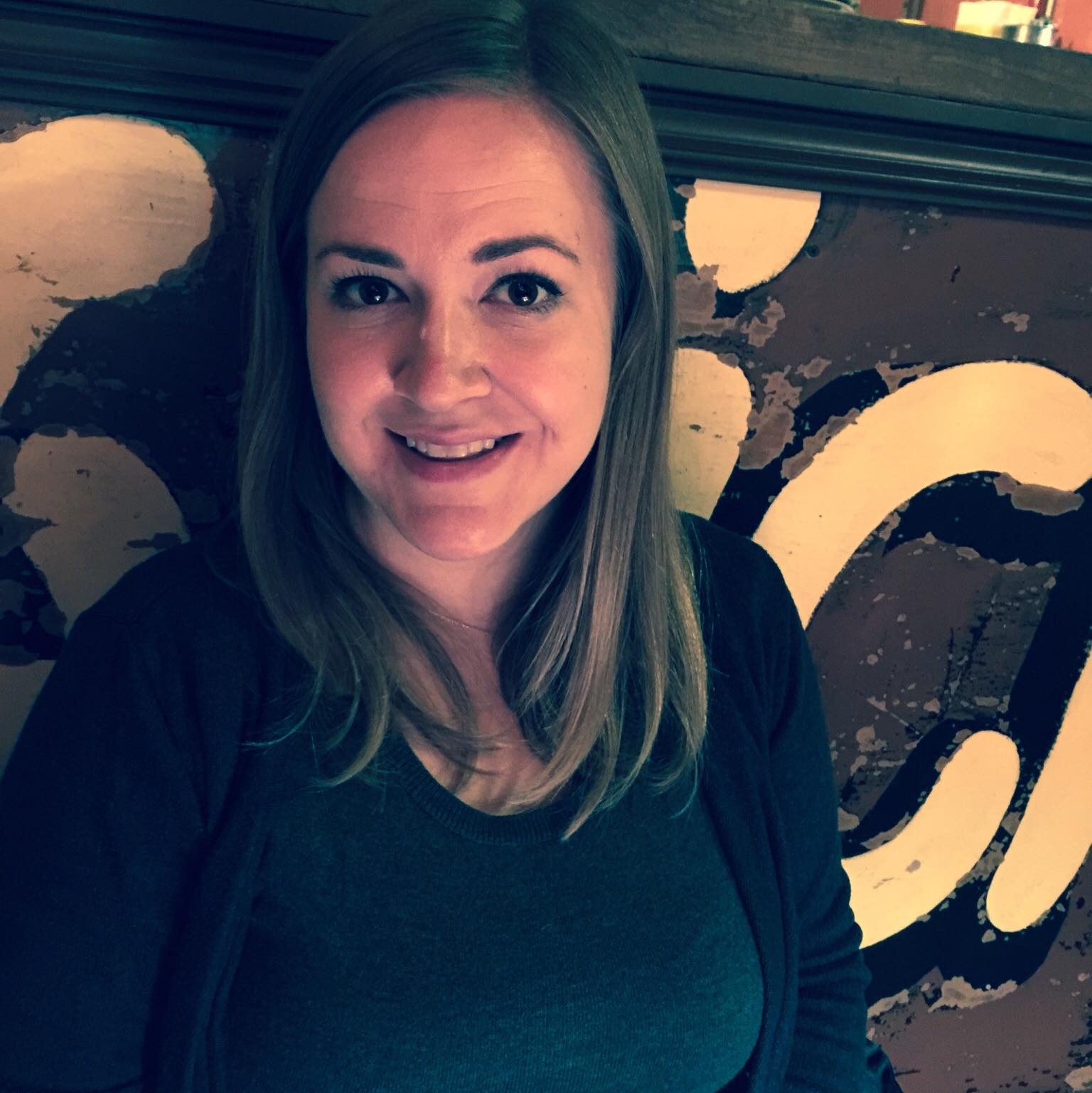 Kristy Norrell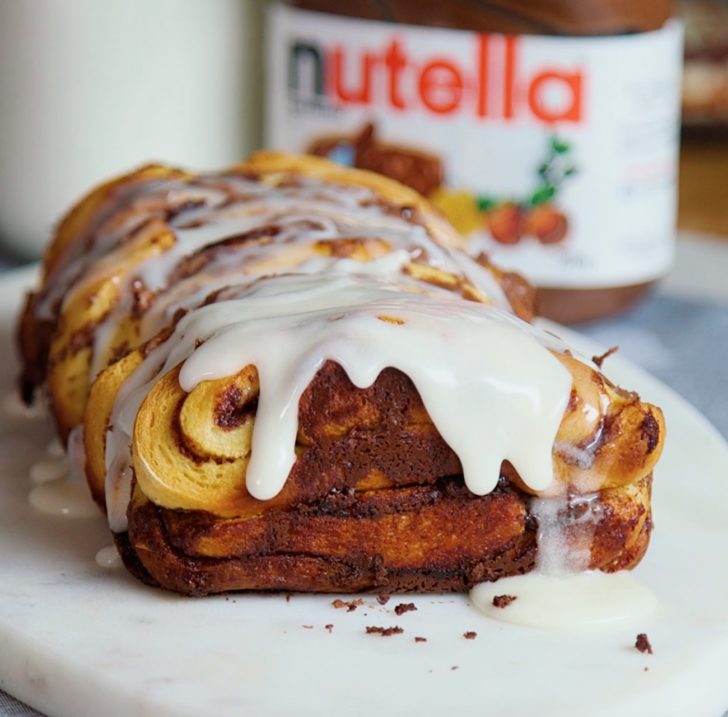 You guys. This bread is the stuff dreams are made of. If you're the kind of person who dreams about bread, that is. And we can't possibly be alone there.
You see, there's doughy, pull-apart layers packed with sweet cinnamon sugar. And Nutella.
Now, we're not saying that there's anything at all wrong with eating Nutella out of the jar with a spoon, but it does happen to have some other great uses. This is one of them. The combination of that godsend of a spread with the cinnamon and tender dough… Well, it's enough to make your eyes roll back in your head.
The "bread" strategy here is kind of genius. (Because if you can open two packages and wield a knife, you can make this.) It looks pretty enough that you wouldn't have a hard time convincing anyone that you grabbed it from a bakery shelf… and the taste is utterly irresistible… but it's easy. Like, EASY.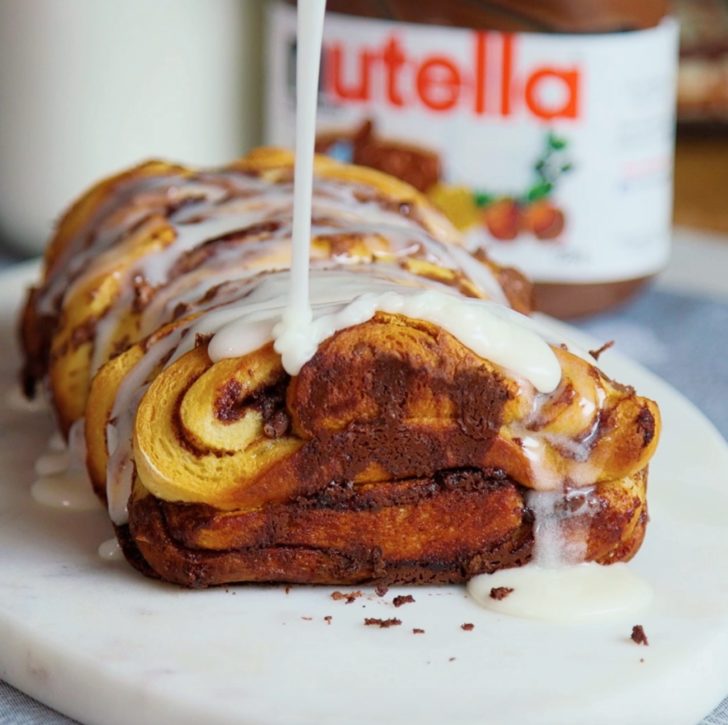 The dough itself is formed from refrigerated cinnamon roll dough that you simply slice up and coat in Nutella. You line it all up in a loaf pan and as it bakes it forms itself into one amazing loaf. It's one of those things that you make for company and they ooh and ahh and rant and rave and say, "HOW did you make this?!" and you're smiling to yourself thinking, "I just cut up some cinnamon roll dough and slathered it with chocolate spread. Job done." But you don't have to tell them. Let them think you're a kitchen goddess who has no equal. (We know you are anyway.)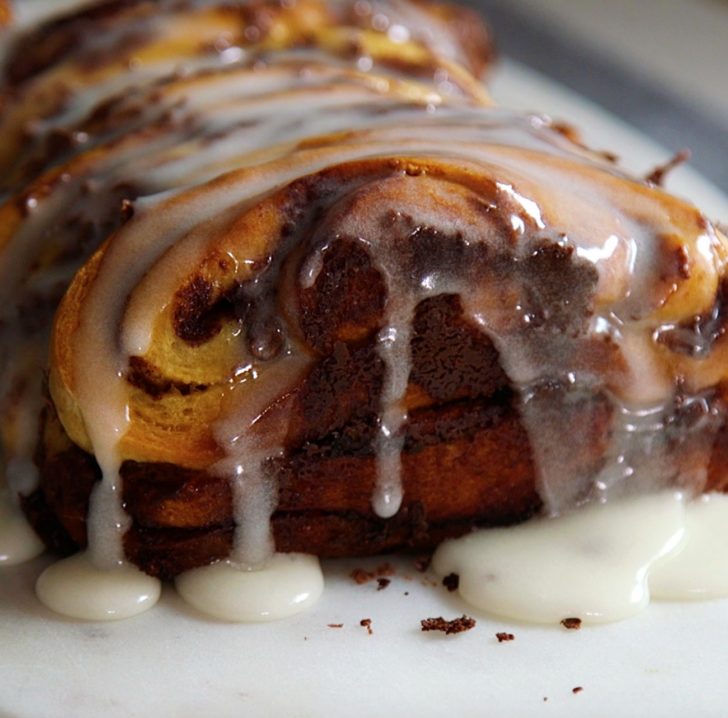 Chocolate Pull-Apart Bread
Ingredients
1 can refrigerated cinnamon rolls
Nutella, as needed
Preparation
Preheat oven to 350°F and lightly grease a loaf pan with nonstick spray.
Open the cinnamon rolls and slice each roll into three pieces. Set aside the icing package.
Starting with the first roll, spread the first slice with Nutella on one side only, and place the slice with the bare side agains the edge of the loaf pan. With remaining slices, spread Nutella on either side and place them in a line going down the loaf pan. Finish with a slice with Nutella on only one side, the bare side against the edge of the pan.
Bake until golden brown and cooked through the middle, about 24-28 minutes. Drizzle the top with reserved icing (you might need to warm it first). Serve warm, and enjoy!
SKM: below-content placeholder
Whizzco for 12T