They're sweet, tangy, and oh so tender.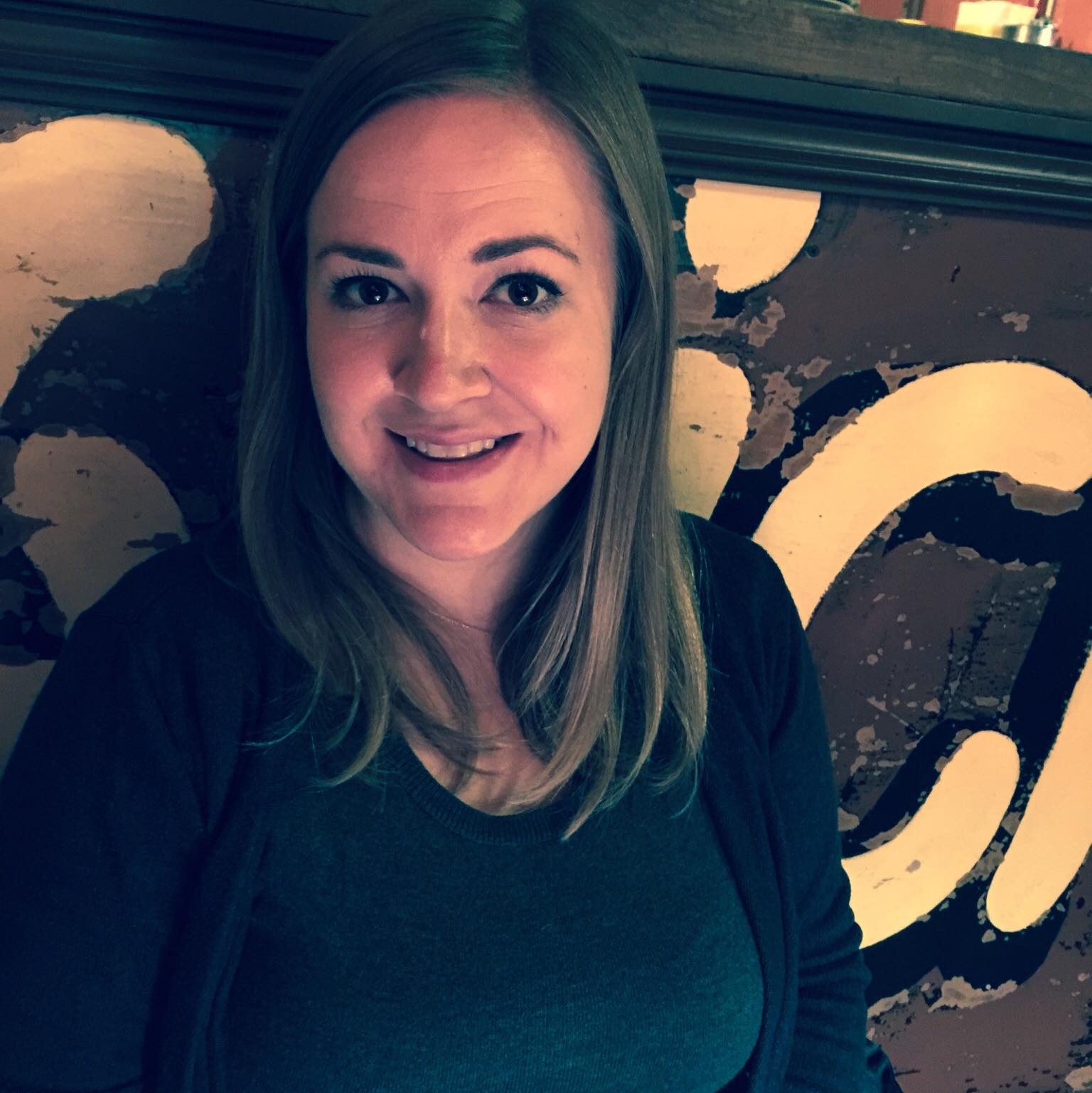 Kristy Norrell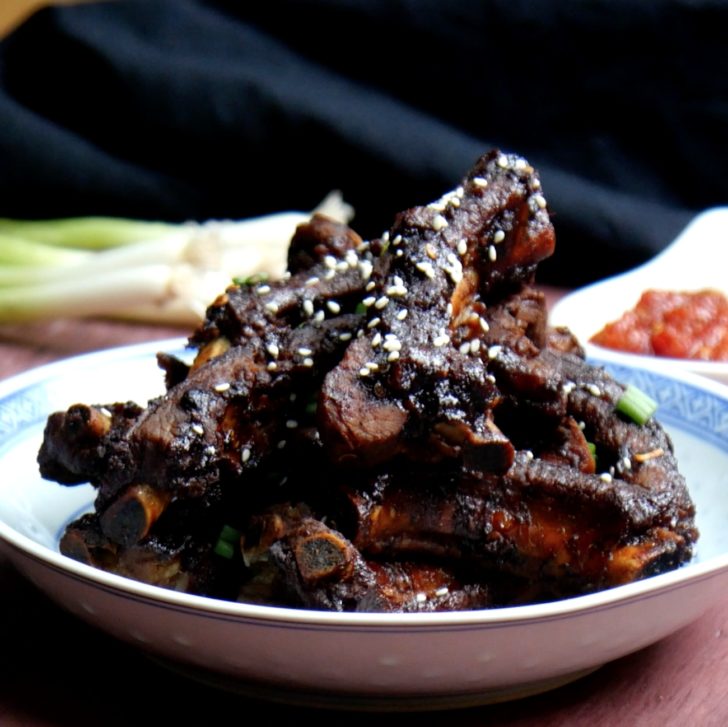 The best thing about ribs (well, good ribs) is the tender, fall off the bone texture, but it can be a hard thing to achieve. But never fear, we've got a system for no-fail ribs for you right here. Ribs don't get much easier than this! And ours have an amazing sweet and tangy glaze to go along with them. They're a must try.
Boiled and Baked Ribs are aptly named – they're boiled in a bunch of delicious spices before they're baked in a delicious glaze where they achieve that beautiful caramelization that everyone loves.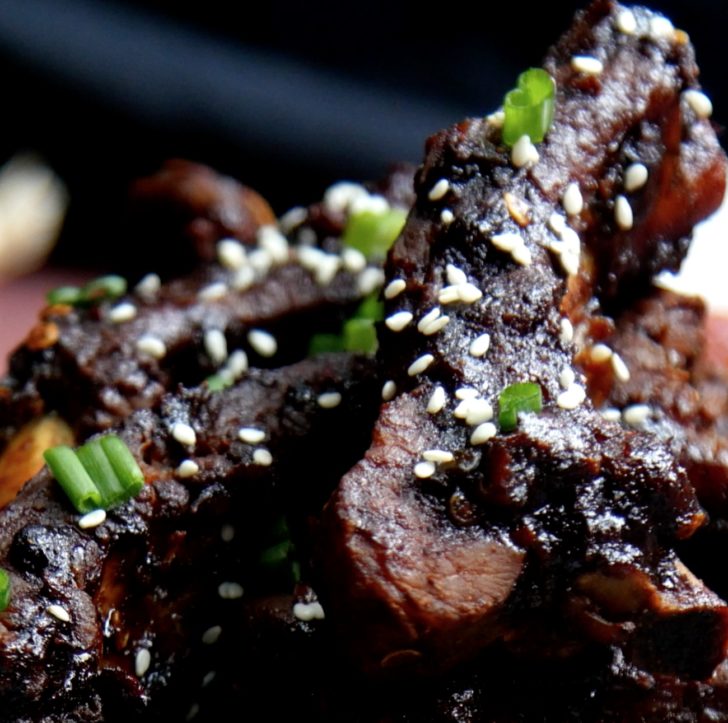 First, you simmer some water with a heaping of savory spices to form a quick sort of broth and then you lower the uncooked ribs into it and let them simmer and infuse with all that flavor. As they cook, you whisk up a quick and easy glaze that you coat the ribs with before popping them all in the oven. As they bake, the glaze thickens even further and the already amazing flavor intensifies.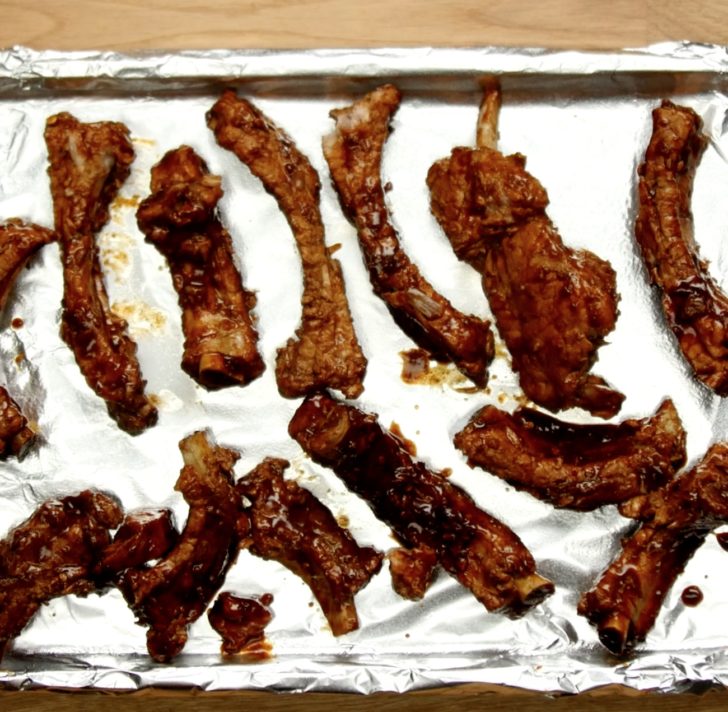 These ribs come out of the oven ridiculously tender every time. It's our go-to rib recipe, and it should be yours too!
Easy Baked Ribs
Serves 6-8
1 hour 30 minutes
Ingredients
2 1/2 quarts water
6 cloves garlic, crushed
1/2 an onion, chopped
2 bay leaves
1 teaspoon red pepper flakes
1 tablespoon Chinese five-spice powder
2 tablespoons kosher salt
1/2 cup rice vinegar
1 (2 pound) slab baby back ribs, cut into individual ribs
For the glaze:
1 1/2 tablespoons soy sauce
1 1/2 tablespoons rice vinegar
1 1/2 tablespoons sambal oelek chili paste
1 1/2 tablespoons Dijon mustard
1 1/2 tablespoons ketchup
1 1/2 tablespoons honey
1 1/2 tablespoons brown sugar
1/2 teaspoon Chinese five-spice powder
Preparation
When ready to bake, preheat oven to 375°F and line a baking sheet with a silicone baking mat or parchment paper.
In a large stock pot, mix together the water, garlic, onion, bay leaves, red chili flake, Chinese five-spice, salt, and rice vinegar and bring to a boil. Turn to low, and let simmer 15-20 minutes.
Place ribs in the simmering broth. Return liquid to a simmer, turn heat to low and let cook 1 hour.
In a large bowl, whisk together soy sauce, rice vinegar, chili paste, mustard, ketchup, honey, brown sugar, and five-spice powder. Remove ribs from both and transfer them to this bowl. Toss to coat in glaze.
Transfer glazed ribs to prepared baking sheet. Reserve extra glaze for brushing. Bake ribs for 15 minutes. Turn ribs and brush with more glaze. Bake 15-20 more minutes, brushing occasionally with remaining glaze. Remove and serve. Enjoy!
SKM: below-content placeholder
Whizzco for 12T