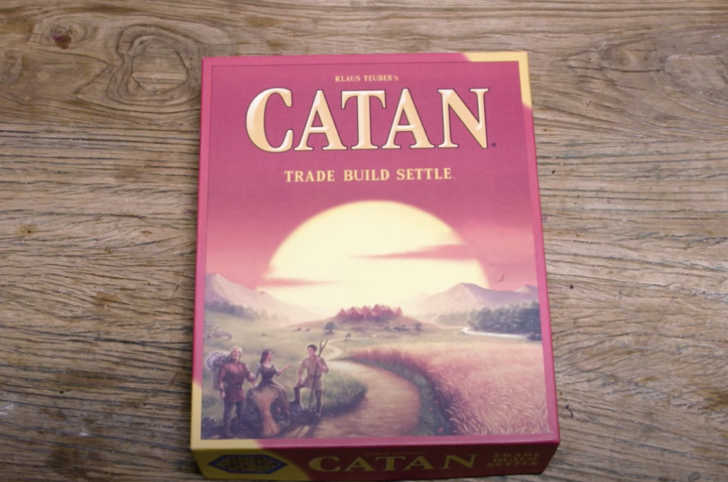 Chances are, you've heard of the strategic board game, Settlers of Catan. I'd even bet that you've played a time or two, seeing as it's one of the best-selling board games of all time!
Here's a quick refresher in case it's been a while or you're one of the few who haven't heard of this classic game. Settler's of Catan is a board game, like I said, for up to 4 people. You collect resources to build settlements and cities, which are worth points. The first player to 10 wins. Now that we have the basics, let's dig into the history of this beloved game!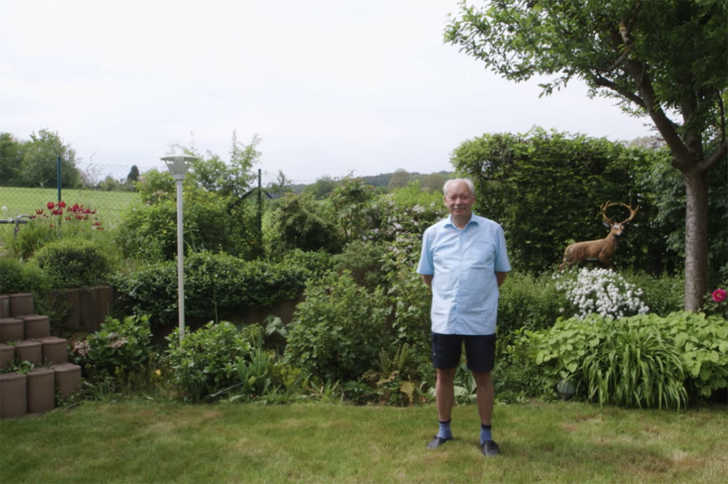 The man, the myth, the legend. Klaus Teuber. Okay, so you probably haven't heard any myths or legends about this man, but his story is fascinating nonetheless!
Back in the 80s and 90s, Klaus was the head of a dental laboratory in Germany. Outside of his stressful day job, he loved playing and working on board games. According to Klaus, "Developing board games was a bit of a refuge for me."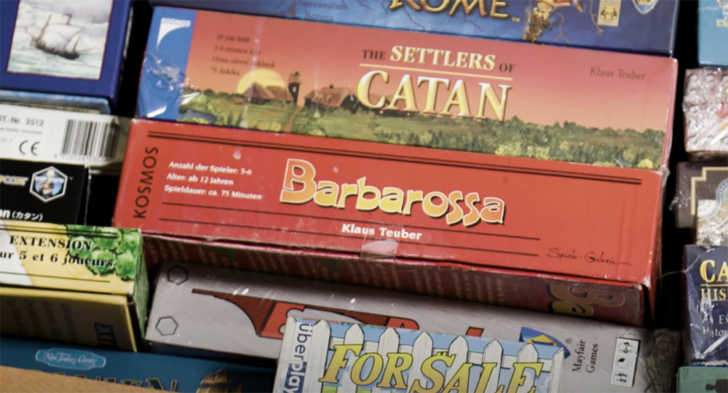 The first game he invented was Barbarossa. Klaus was in his early 30s at the time and found he had a knack for developing tactical strategies and mechanics that make games work. He developed a handful of other games before creating the crown jewel – Settlers of Catan.
At the time, Klaus was very interested in Viking tales. He says, "Yes, the story of the Vikings inspired me. I imagine how they reach Iceland. They need wood, they need houses, they need other things." It was out of this fascination he developed the Catan.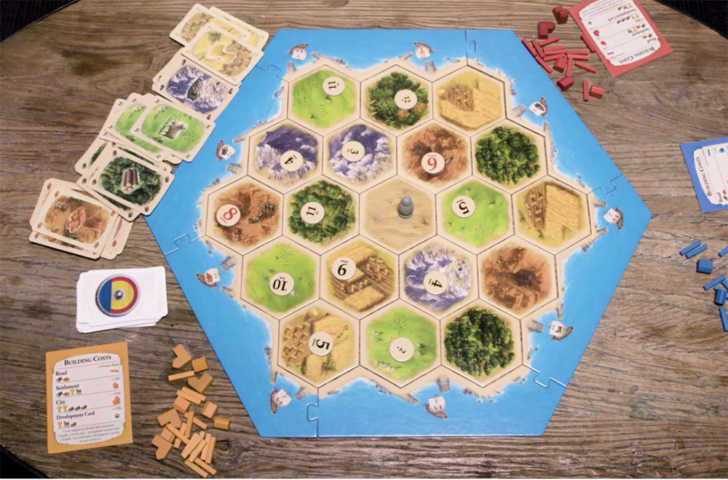 Of course, Klaus didn't develop this smash hit of a game on his own. In fact, it was a family affair. His sons, Benny and Guido Tuber, along with Klaus's wife, were all playtesters for Catan. What does this mean? Benny explains the family sat around the table for hours at a time, playing the game and giving notes, suggestions, and comments on their experience.
In fact, Benny says growing up as a playtester for his father's games – Settlers of Catan included – he often sat at the table with a Mickey Mouse comic book, so he could read it if he was bored. This was still valuable information for Klaus! No one wants to lose interest halfway through a game, after all.
Fun fact: There's a bit of a rivalry between the Tuber men over who is the best player. Guido and Benny think Benny is the best player, but Klaus maintains that he's the King of Catan. Understandably so. He invented the game, after all.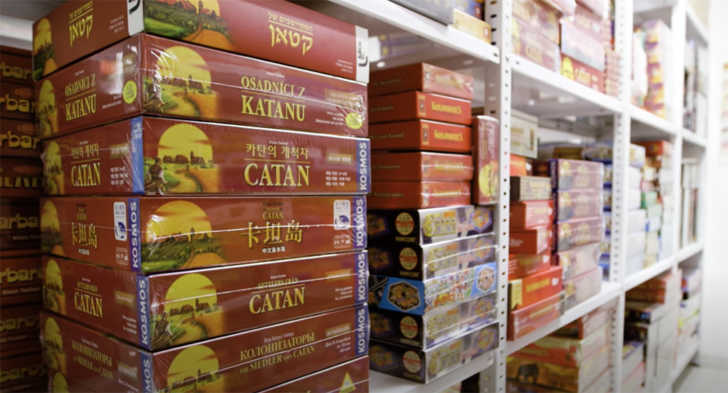 Settlers of Catan released in Germany in 1994 and was an immediate success. In its first year, Catan won the best game of the year award in Germany. Worldwide, over 24 million copies of the game have been sold.
Guido Tuber, Klaus's eldest son, says, "The game was born out of a story, but it also creates stories."
Benny, the youngest Tuber son, agrees, saying, "In the end, you've still constructed something. So, in a way, everybody wins."
Klaus says his goal was to create a peaceful game with lots of interaction that could bring people closer together. To that end, he considers Settlers of Catan a huge success!
Get more of his story in the video below!
SKM: below-content placeholder
Whizzco for 12T