The texture and flavor are heavenly.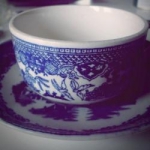 Rose Heichelbech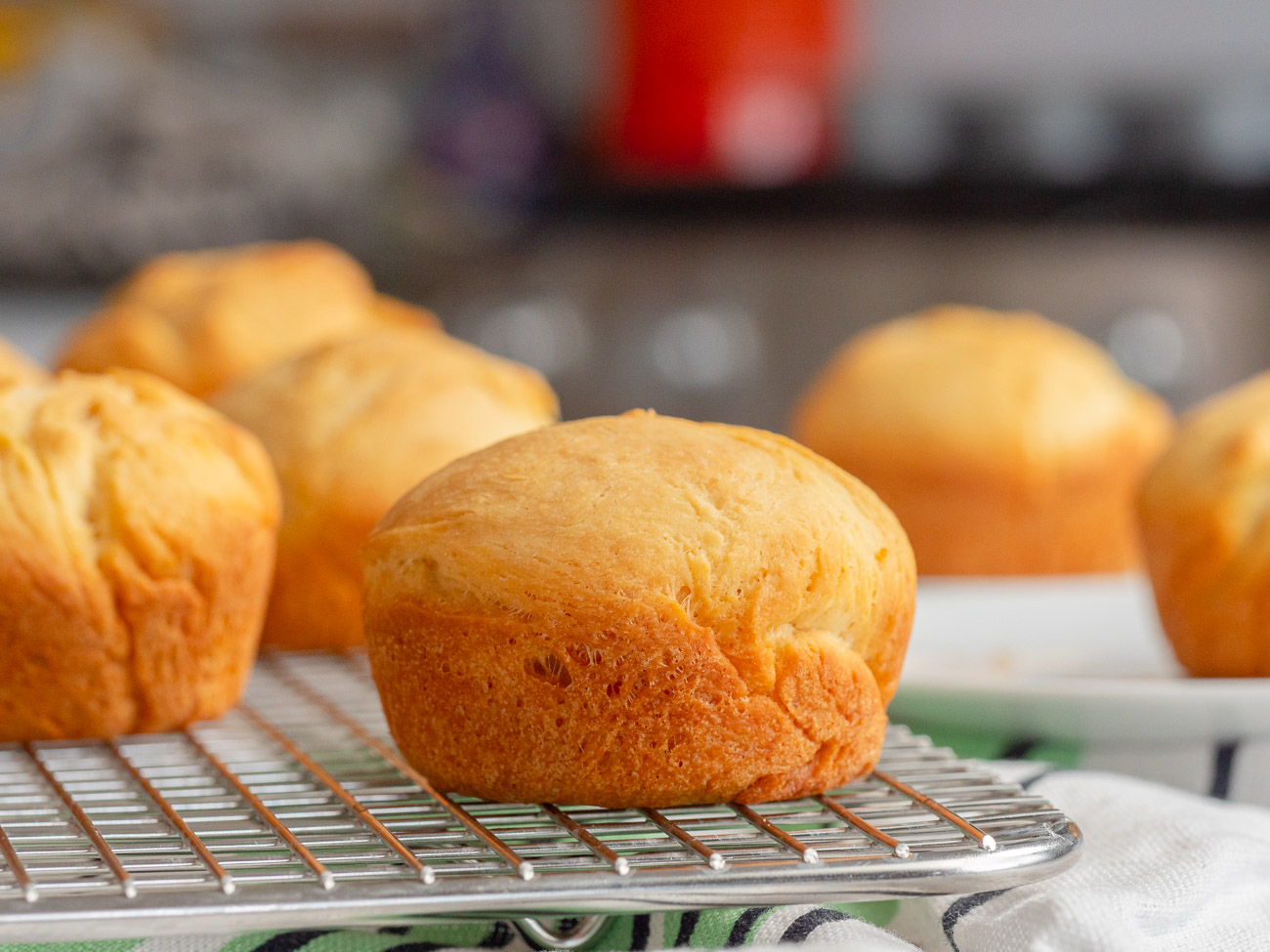 Most of us have recipes that have been handed down from our grandma's or even great-grandmas. But, have you ever made a recipe that dates back to the 18th century? Well we are really pleased with the results of making this antique recipe for Sally Lunn rolls and we think you will be, too.
The story goes that Sally Lunn was a baker in Bath, England, around the end of the 18th century. She was reportedly from France with her real name being Solange Luyon. There is also the notion that, if Sally Lunn wasn't a real person then perhaps the rolls could have evolved from the soleil lune, a type of French sweet bread where the golden top is referred to as the sun and the pale interior like the moon.
English settlers in the American colonies brought this recipe with them and it was reportedly a favorite of George Washington for his breakfast. It remained popular in the U.S. until well into the 19th century.
Regardless of the true origin, these rolls were known far and wide as being slightly spiced and with the perfect texture. The round rolls are made in muffin tins, but they're nothing like muffins. Instead these yeasted rolls have eggs, cream, and a host of flavorings like vanilla and lemon to give them the flavor that most rolls are lacking.
These are not your plain old average rolls which is why they became so popular back then and are still enjoyed to this day.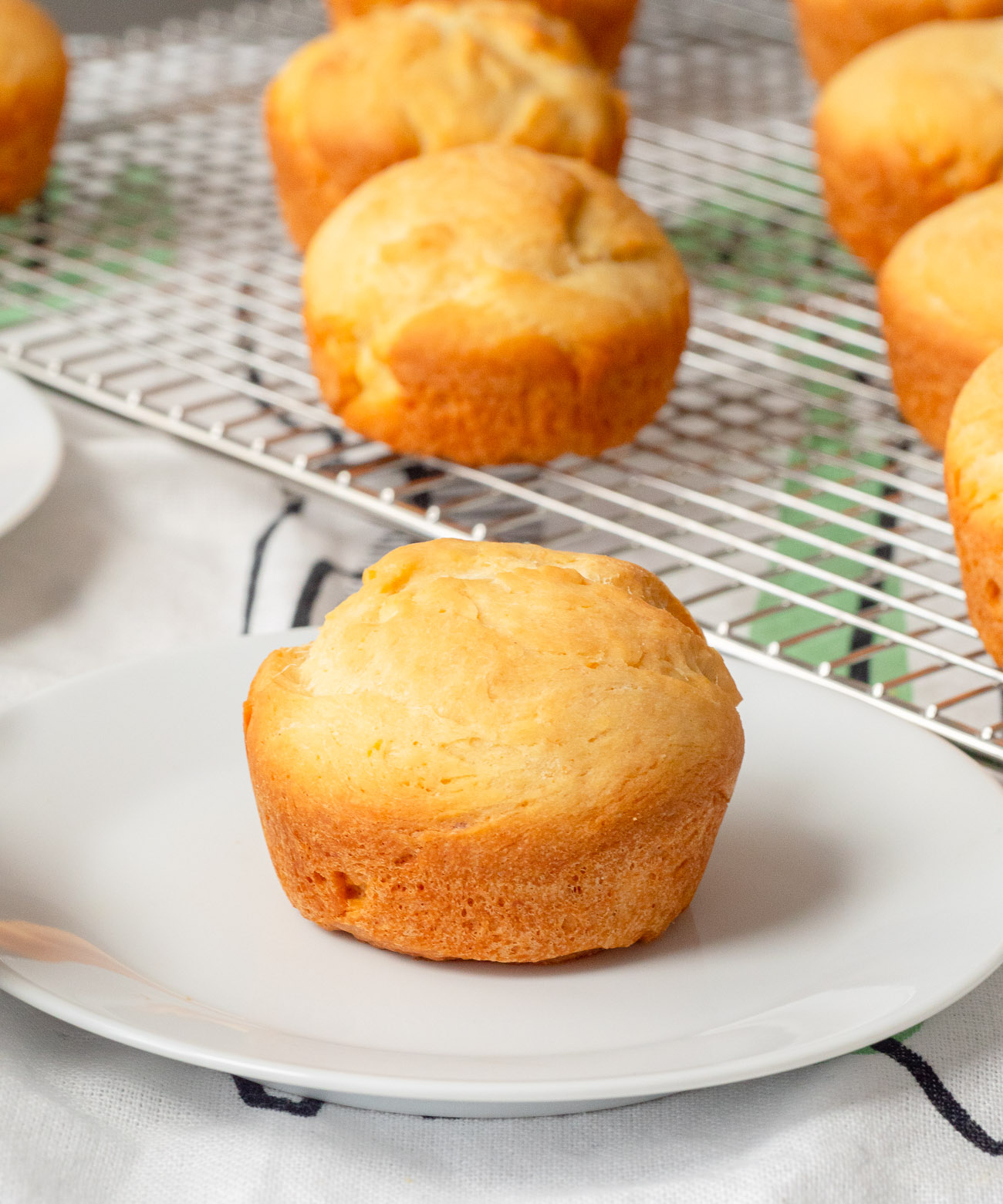 To start making these rolls you'll need to heat up cream, butter, and sugar in the microwave until just warm (not hot). Add in lemon extract, lemon rind, vanilla extract, salt, part of the flour, eggs, and the yeast to begin forming the dough. Stir for 3 minutes. You really want to work this dough or else it won't rise correctly so don't skimp this step.
Add the rest of the dough ingredients and stir again for another 3 minutes. This is a sticky dough so use an electric or stand mixer to make the job easier.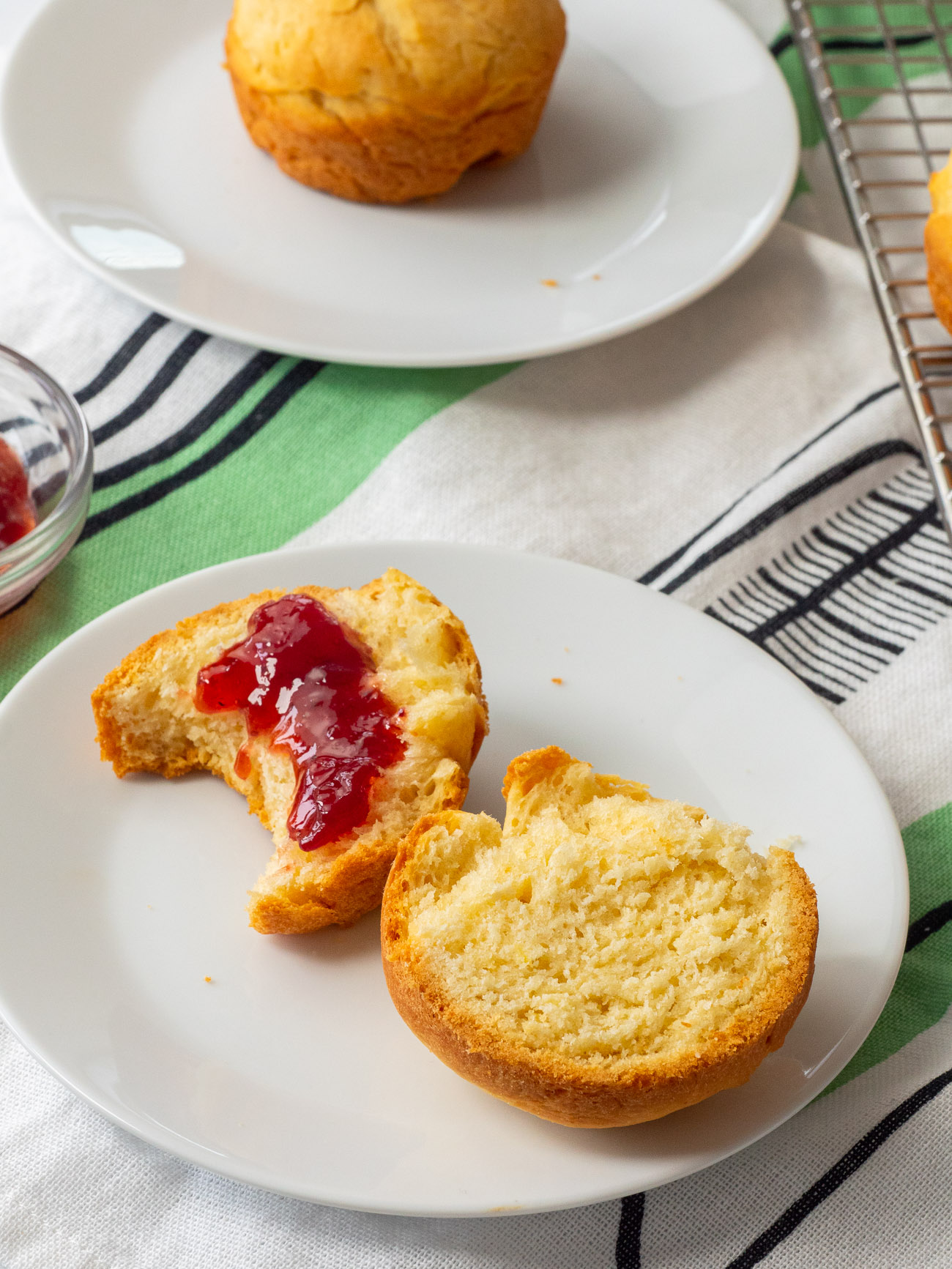 Allow the rolls to rise for an hour before tearing off small sections to make into balls. Each dough ball should fill one standard muffin cup just over halfway full. Once the the dough is all in allow to rise for another hour.
The amount of dough this recipe makes is enough to make 18 muffin-sized rolls. But for most of use we'll have to make 12 rolls plus a mini loaf pan unless you happen to have a muffin pan that holds 18 muffins on hand. Just a quick note here to say that you'll need to bake the mini loaf pan longer than the muffin pans for the inside to be done all the way.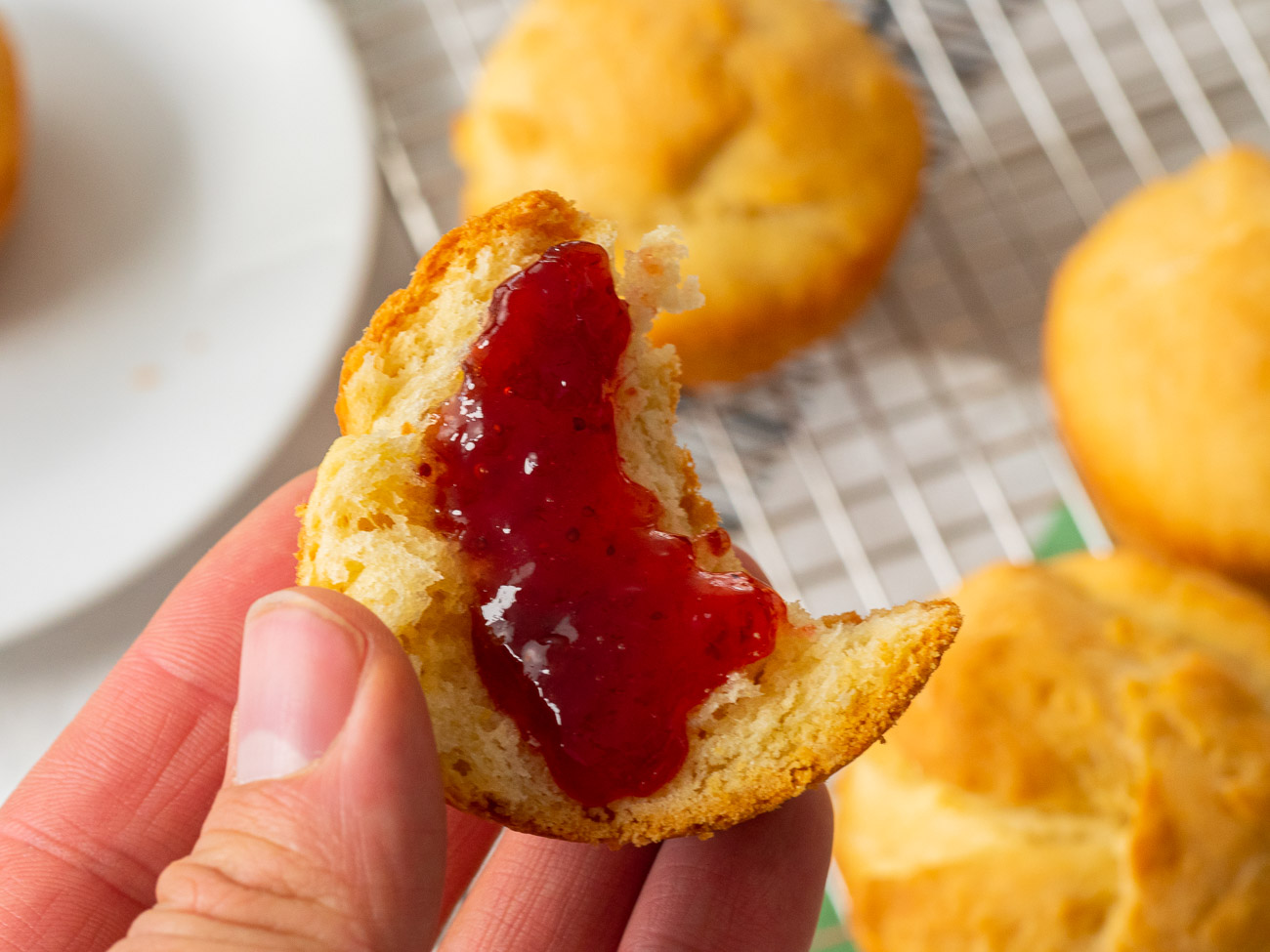 These rolls aren't too sweet, but are simply scrumptious with a little butter or jam on top for a breakfast treat that people people have been enjoying for hundreds of years. The tender yeast dough yields a fluffy interior with the perfect texture. Plus, the vanilla and lemon make these rolls just that extra bit tastier. These rolls are definitely worth the effort (and the rise time).
Sally Lunn Rolls
Makes 18 muffins or 12 muffins and a mini loaf
2h 15m prep time
25m cook time
Ingredients
1 cup heavy cream
6 Tbsp butter
1/4 cup sugar
1/8 tsp lemon extract
1 Tbsp grated lemon zest
1 tsp vanilla extract
1 1/2 tsp salt
3 1/2 cups all-purpose flour, divided
2 eggs
1 tablespoon instant yeast
Preparation
Heat cream, butter, and sugar in microwave safe bowl until just warm (not hot). The butter should be melted, but do not allow the mixture to boil.
To a large bowl add the cream mixture and the lemon extract, lemon rind, vanilla extract, salt, 2 cups flour, 2 eggs, and the yeast. Stir for 3 minutes or use mixer to combine well.
Add the rest of the dough ingredients and continue to mix for another 3 minutes. Make sure to work for the full time. Dough will be sticky and it is not ideal to knead by hand. Cover dough and allow to rise for 1 hour.
Grease 3 muffin pans OR 2 muffin pans and one 4"x8" loaf pan. Roll dough into balls big enough to fill each muffin cup just over half full. If you have remaining dough place that into a greased loaf pan.
Allow to rise in the pans for 1 hour. Preheat oven to 350˚F. Bake muffin pans for 15 minutes or until golden on top. Bake loaf pan for 25 minutes or until golden on top.
Recipe adapted from King Arthur.
SKM: below-content placeholder
Whizzco for 12T