From the depths of an old recipe tin…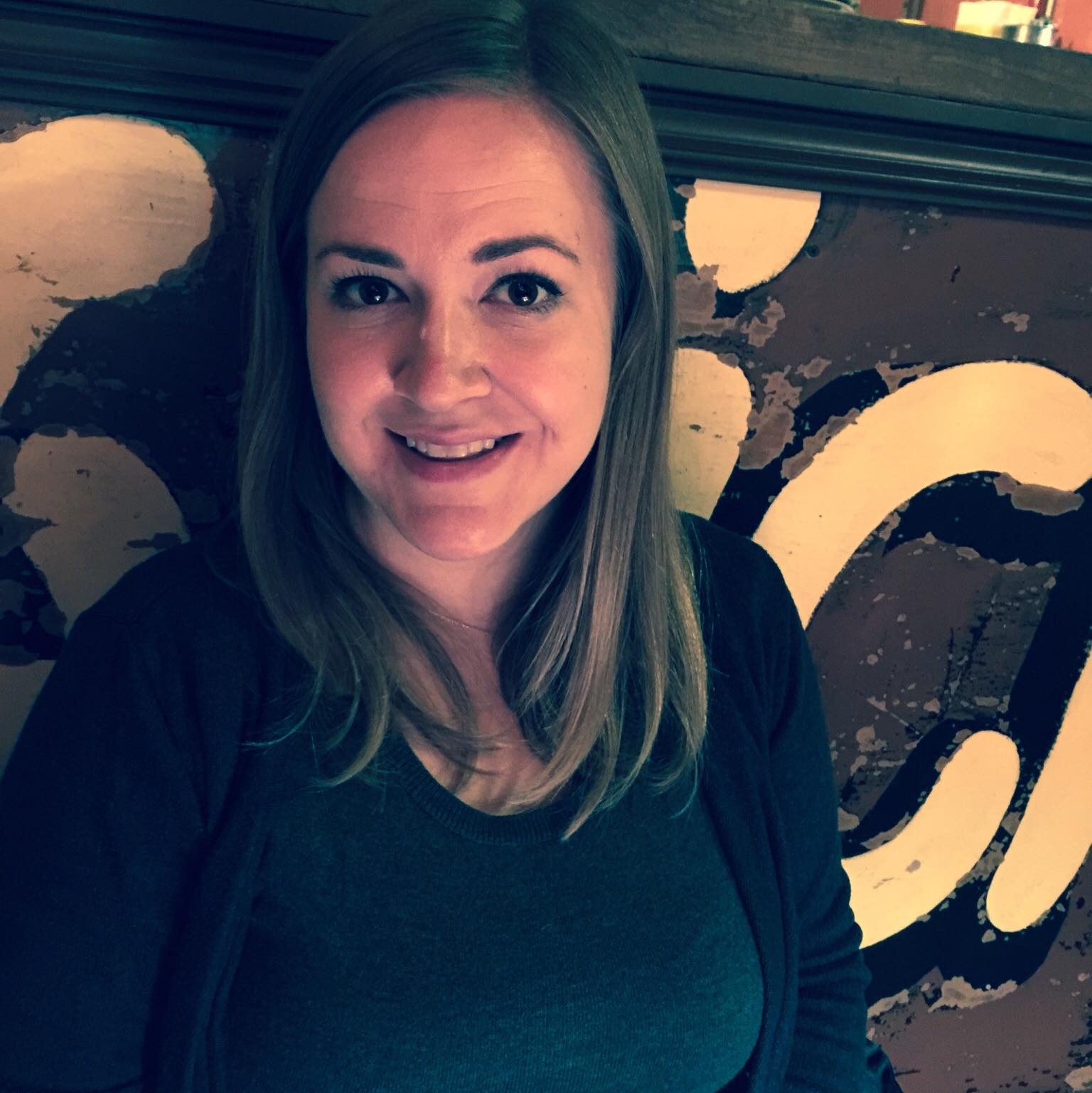 Kristy Norrell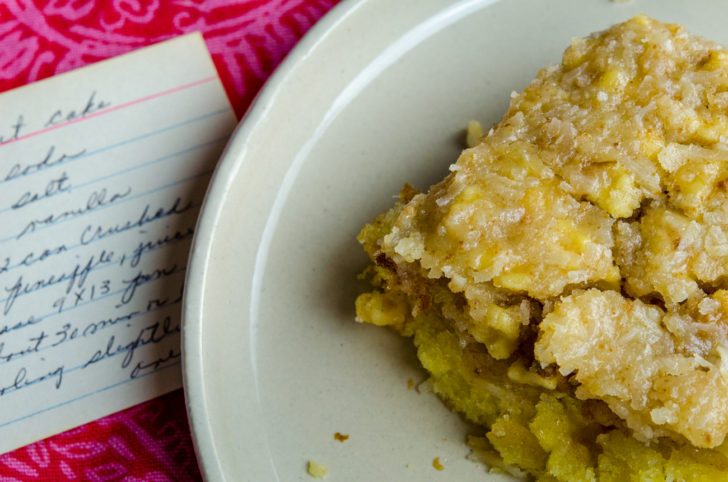 My grandma once told me that she used to make a sheet cake every single afternoon so that it was ready and waiting when my mom and aunts and uncle got home from school. My mom had no recollection of eating cake every day of her childhood, but I brushed that fact aside to ponder just how committed a homemaker you'd have to be to make a cake every single day. I suppose a sheet cake is a more manageable undertaking… but still, that's real commitment. While this recipe didn't come from my grandma, it made me think of her when I found the old recipe card. It's likely from the same era and would work well as a kind of 'everyday' cake that's still special enough to feel like a treat. With a moist crumb, a lovely boiled frosting, and plenty of pineapple flavor, it's simple but sweet and totally delicious.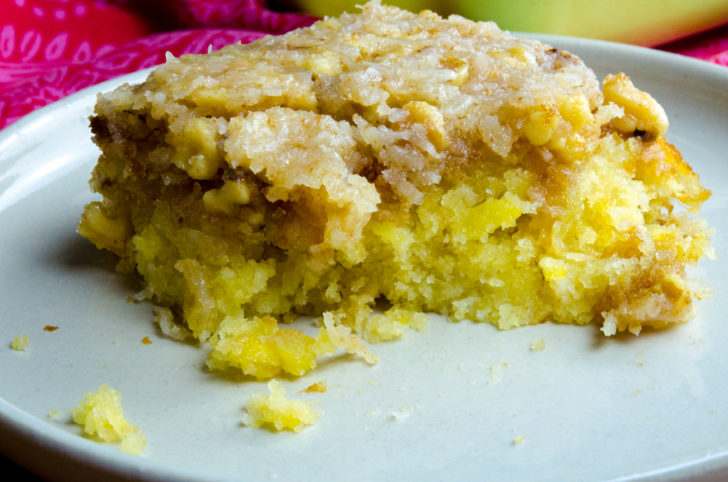 This recipe card came out of an old recipe tin that I recently found and started cooking my way through. I call it the Recipe Tin Project. It's chock full of old recipe cards, most of which seem to be from the '60s and '70s. I love food history, and the idea is to breathe new life into these recipes from the past and maybe learn a technique or two from them along the way. There are everlasting classics in there like Carrot Cake and some not so timeless creations like Jellied Chicken Gumbo.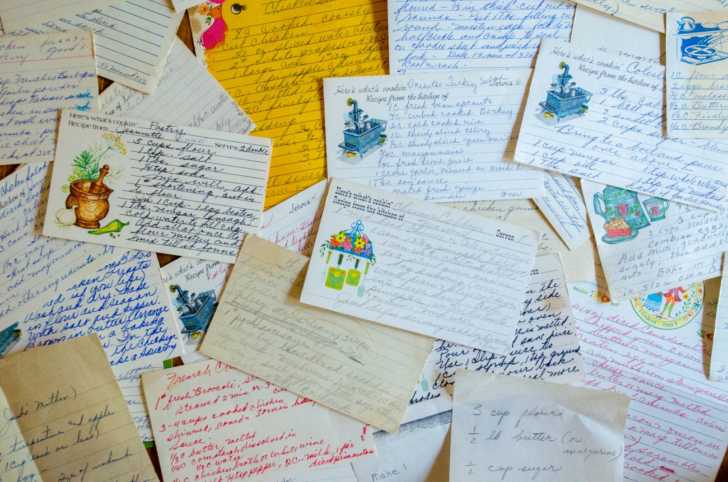 This sheet cake recipe was written out on a plain index card in quick but lovely cursive with concise instructions. The frosting directions are on the back and it calls for one stick of 'oleo,' but if you're not partial to margarine, butter works just fine. (That's what I used, though I've written the recipe below as it was intended on the original recipe card.)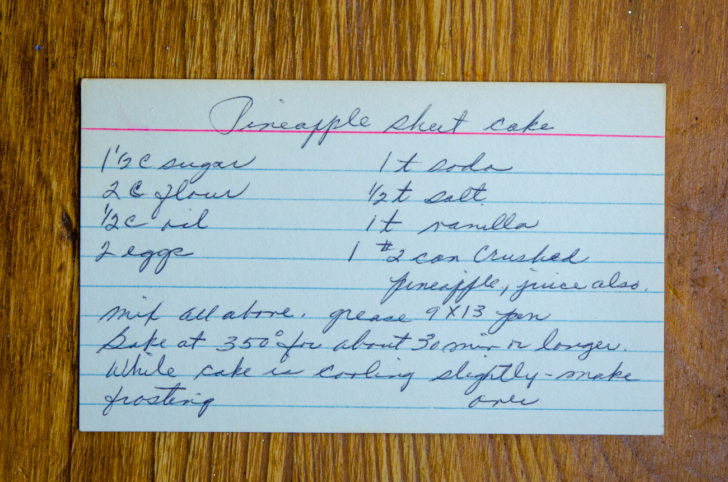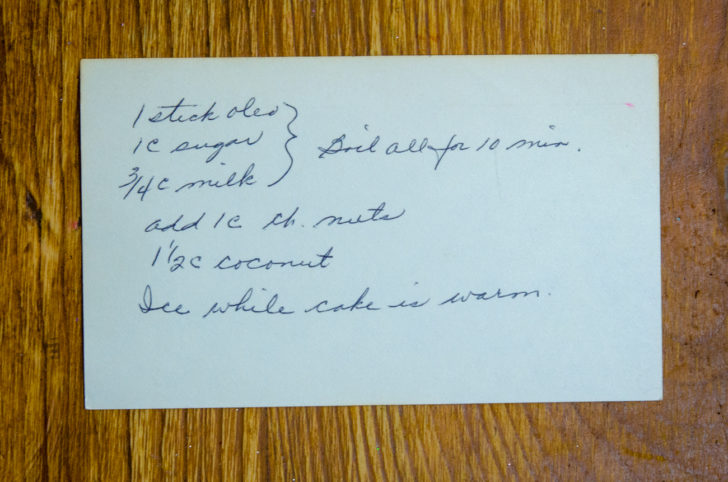 The batter for this cake calls for most of the usual cake subjects – flour, sugar, eggs, oil, baking soda, and salt – but also for a "#2" can of crushed pineapple. The power of google revealed that a #2 can is a 20 oz can, so that's what I went with. You pour the entire can into the batter, juice and all, and that means the cake ends up very moist and full of pineapple flavor. Due to all that moisture, I doubt this would work as a layer cake, but it sure is nice as a sheet cake.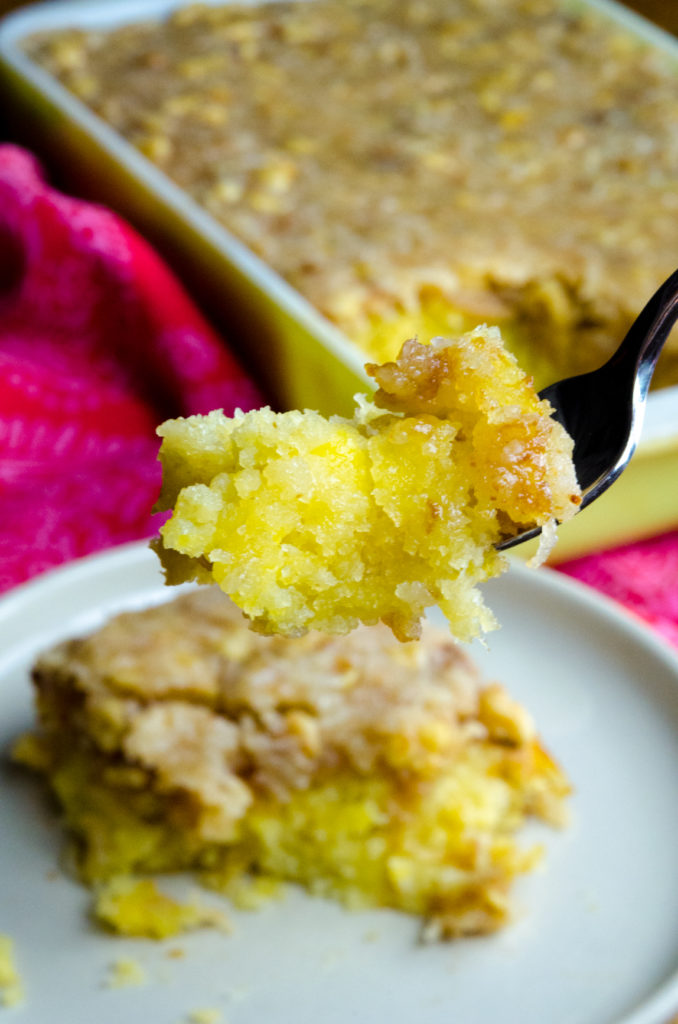 For the frosting, you boil sugar, milk, and margarine together for ten minutes and then stir in coconut and chopped nuts. That gets poured over the cake while it's still warm, but it quickly sets up into a sweet, almost caramelly frosting. The coconut lends some chewiness while the nuts (I used walnuts) add just enough crunch, and both add some nice contrast to the moist crumb below.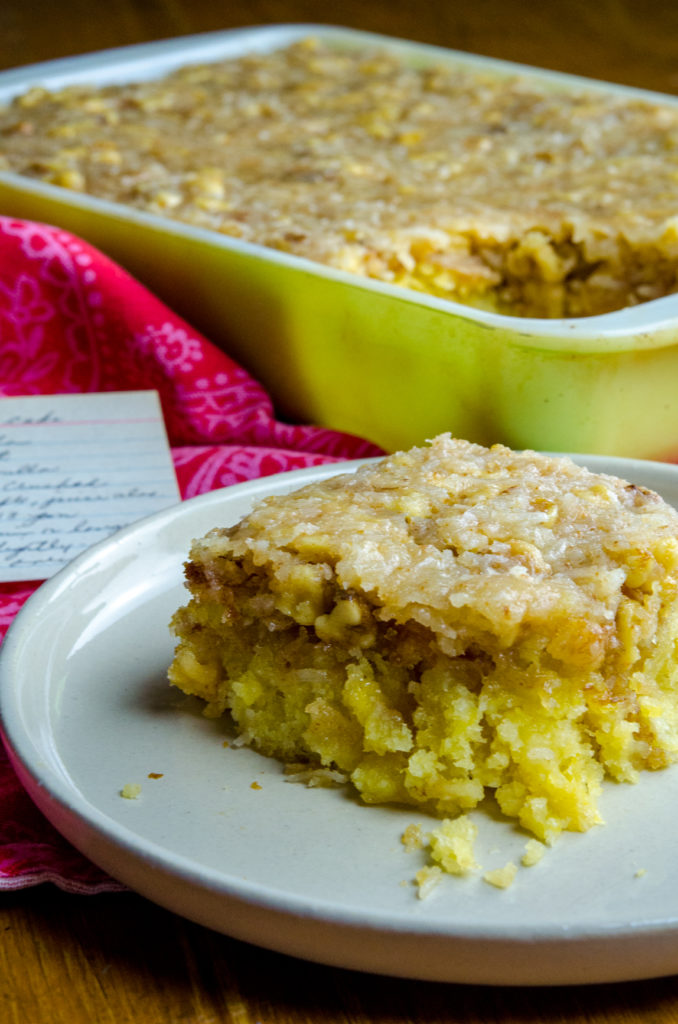 It's an easy cake to make, the kind that would work for a simple birthday celebration as well as it would for an after-school treat. It has a unique texture and I love that the frosting is such a departure than the usual buttercream I'm accustomed to relying on. It's one we'll definitely be making again around here; I'm so glad to have found the recipe card!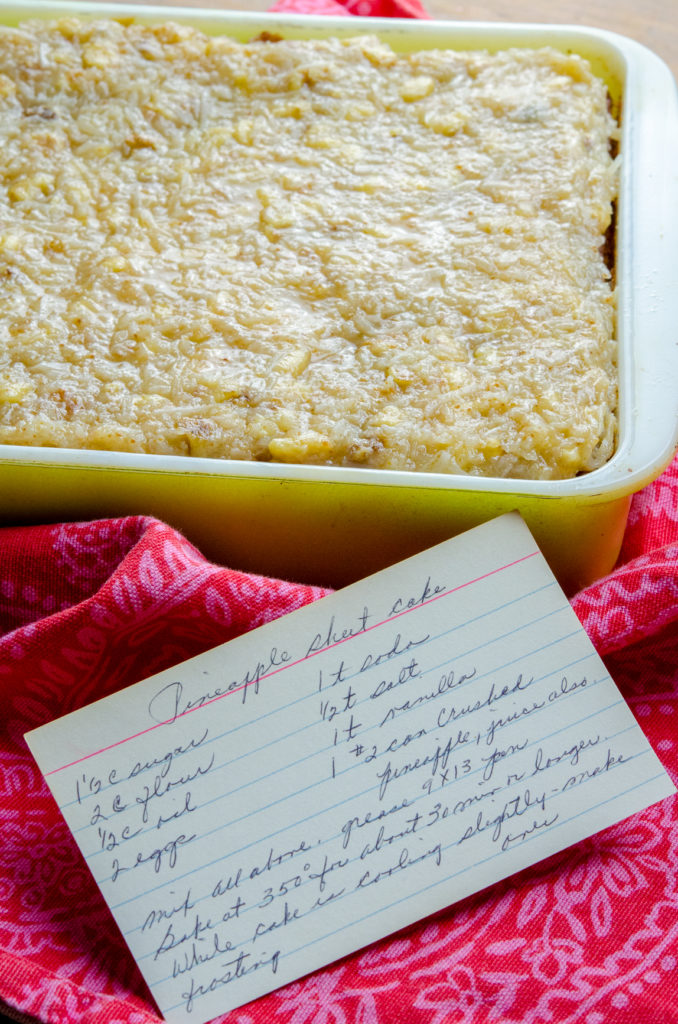 Pineapple Sheet Cake
Ingredients
For the cake:
1 1/2 cups sugar
2 cups flour
1/2 cup oil
2 eggs
1 teaspoon baking soda
1/2 teaspoon salt
1 teaspoon vanilla extract
1 (20 oz) can crushed pineapple, juice included
For the frosting:
1 stick oleo margarine
1 cup granulated sugar
3/4 cup milk
1 cup nuts, chopped
1 1/2 cup shredded coconut
Preparation
Preheat oven to 350°F and grease a 9x13-inch baking dish. Set aside.
In a large mixing bowl, mix together all cake ingredients until well combined. Pour into prepared baking dish.
Bake until a toothpick inserted into the center comes out clean, about 30 minutes. Remove from oven; while cake cools, make frosting.
Combine margarine, 1 cup sugar, and milk in a medium saucepan and boil for 10 minutes. Remove from heat and stir in chopped nuts and coconut.
Spread over cake while still warm. Slice, serve, and enjoy!
SKM: below-content placeholder
Whizzco for 12T