A classic cake from a vintage recipe card.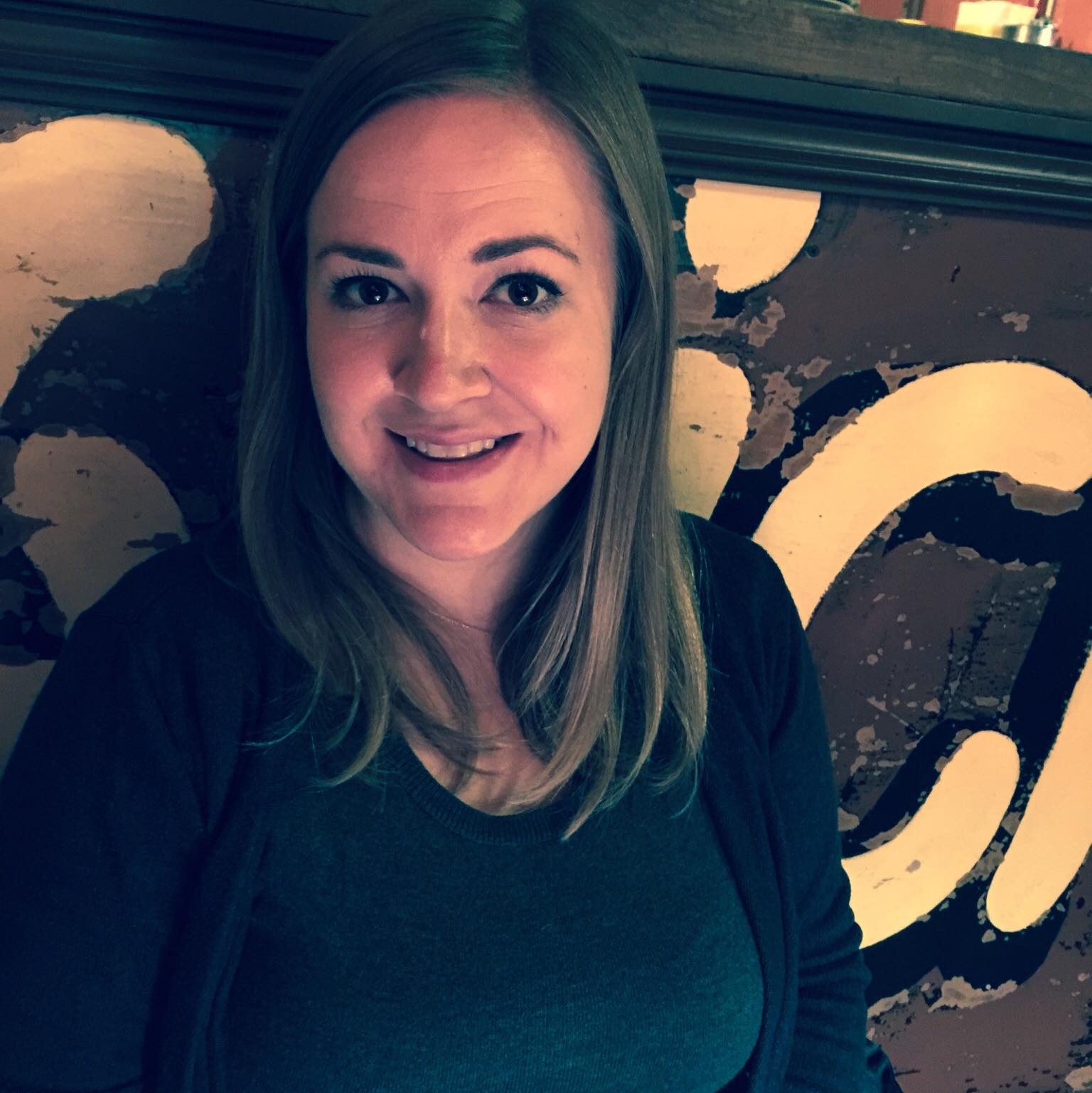 Kristy Norrell

When you share or print a 12 Tomatoes recipe,
you're making mealtime meaningful.
100%
of the Share to Care sponsor fees fund meals for families in need.
Learn More
CLICK ANY LINK BELOW TO JOIN OUR CAUSE!
When I first started cooking from these vintage recipe cards, I expected that I would come across a lot of weird, retro stuff. And that's true — there's been "Beet Salad" (which is really beet jello), a few casseroles I probably wouldn't have chosen to make otherwise, and one very unfortunate item called Jellied Chicken Gumbo. What I maybe didn't expect is that I would find some absolute classics along the way that were worth coming back to again and again. Lillian's Applesauce Cake is one of those. An unassuming, rustic cake that bakes in a tube pan, it's delicately spiced and just sweet enough for a simple snacking cake. (Plus I learned a fun new trick with applesauce and baking soda!)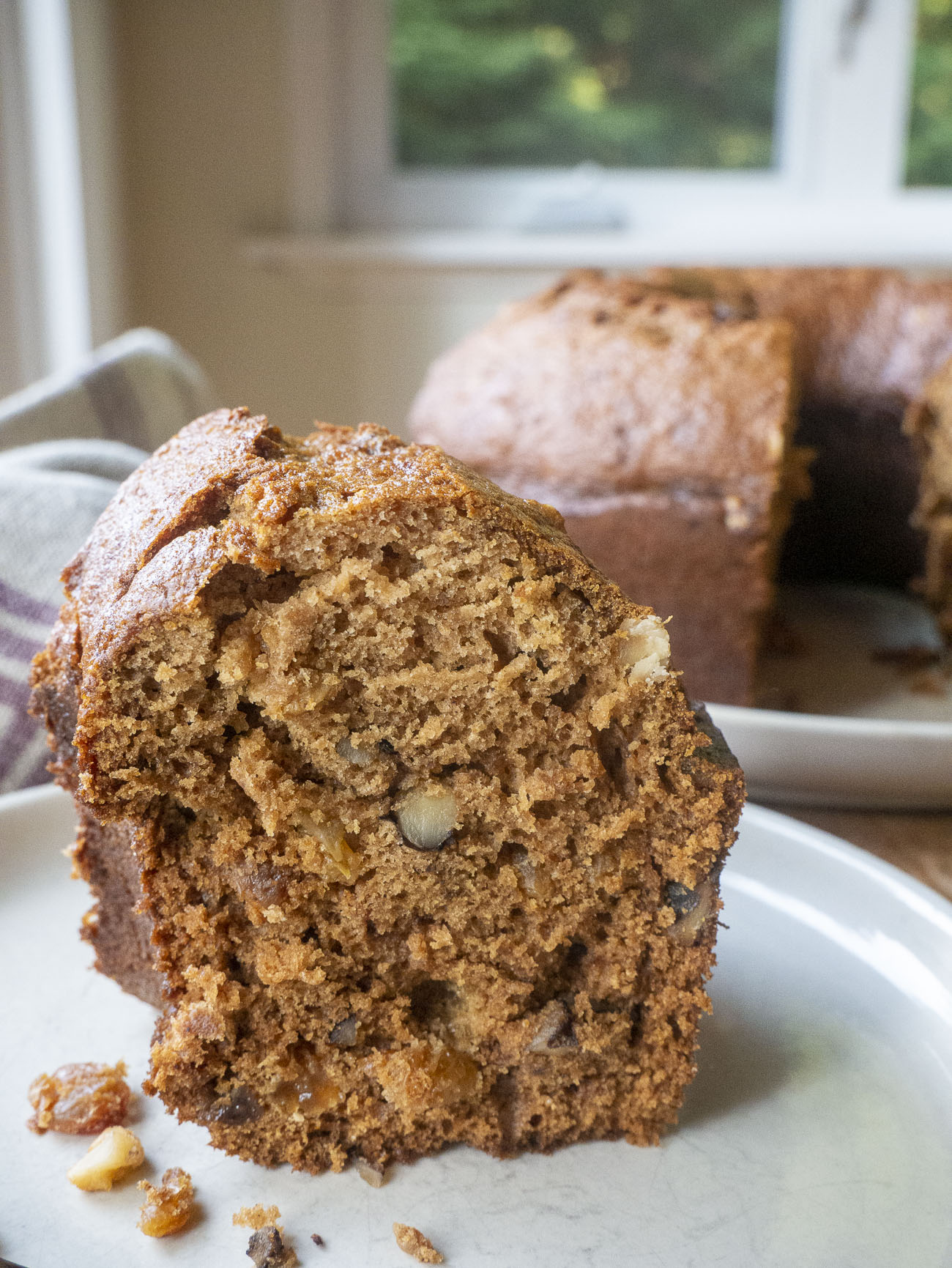 This recipe card came to me through the Recipe Tin Project, a project where I cook my way through an old recipe tin full of vintage recipes. But you might have already guessed that. It's chock full of old recipe cards, most of which seem to be from the '60s and '70s. I love food history, and the idea is to breathe new life into these recipes from the past and maybe learn a technique or two from them along the way. The recipes come from different people with different handwriting; some have sweet illustrations while others are on plain (often smudged and stained) index cards.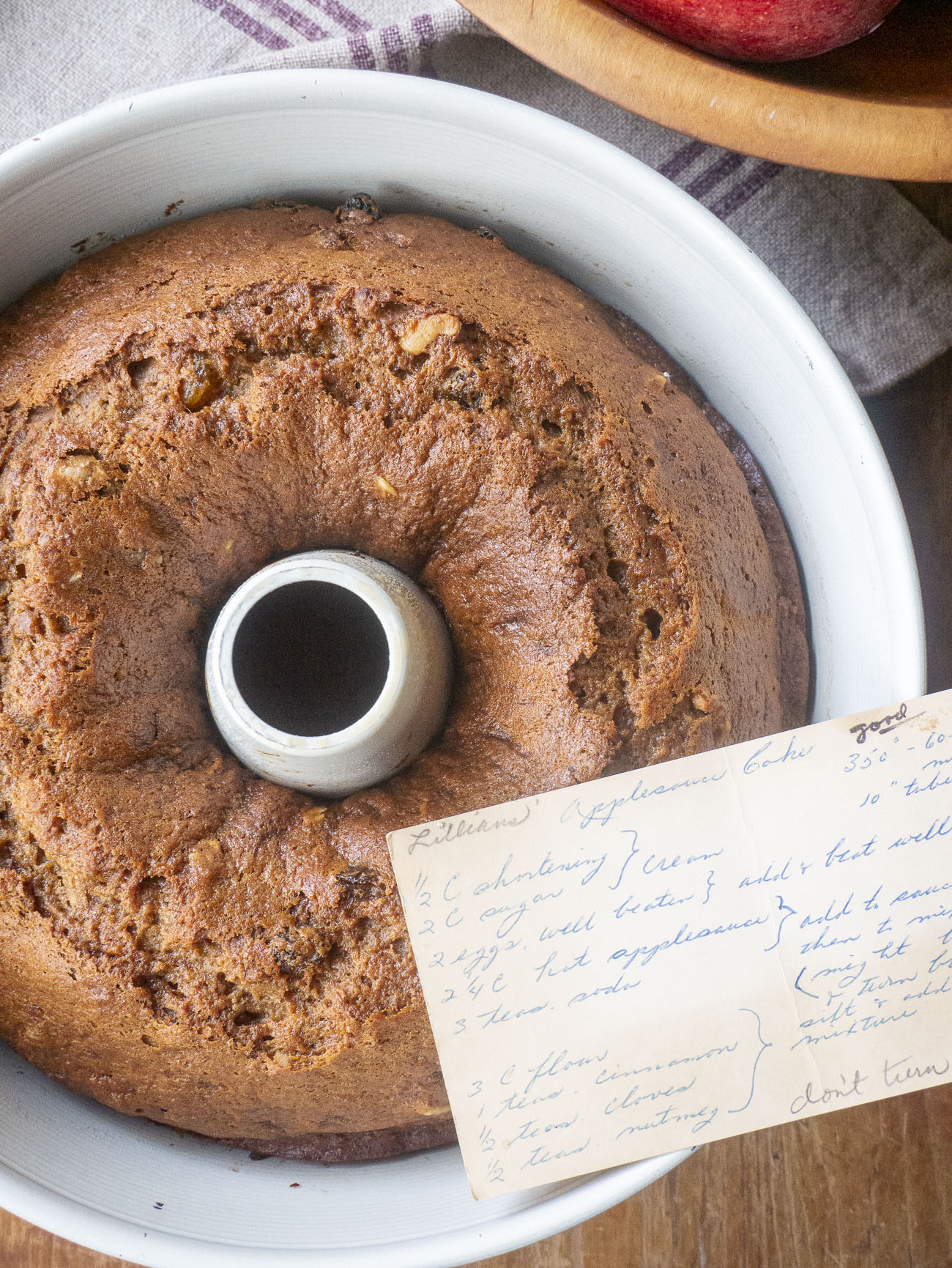 This one is an unlined index card that's yellowed with age but doesn't show too many smudges. It was, however, folded in half at one point. The ingredients and instructions are written in tight cursive in blue ink and then a second hand added a couple of notes in pencil and black ink later. Those notes are an underlined "good" in the top right, the name "Lillian" in the left corner, and a note to not turn this upside down to cool (with an exclamation point, so they must really mean it).
What I take from all of that is that this recipe was probably written down and given to a friend and that friend wanted to make sure to remember that it came from Lillian, so she added that and probably even later (after making it herself) added "good" with an underline. I take that to mean that they found it to be really good, and I did too.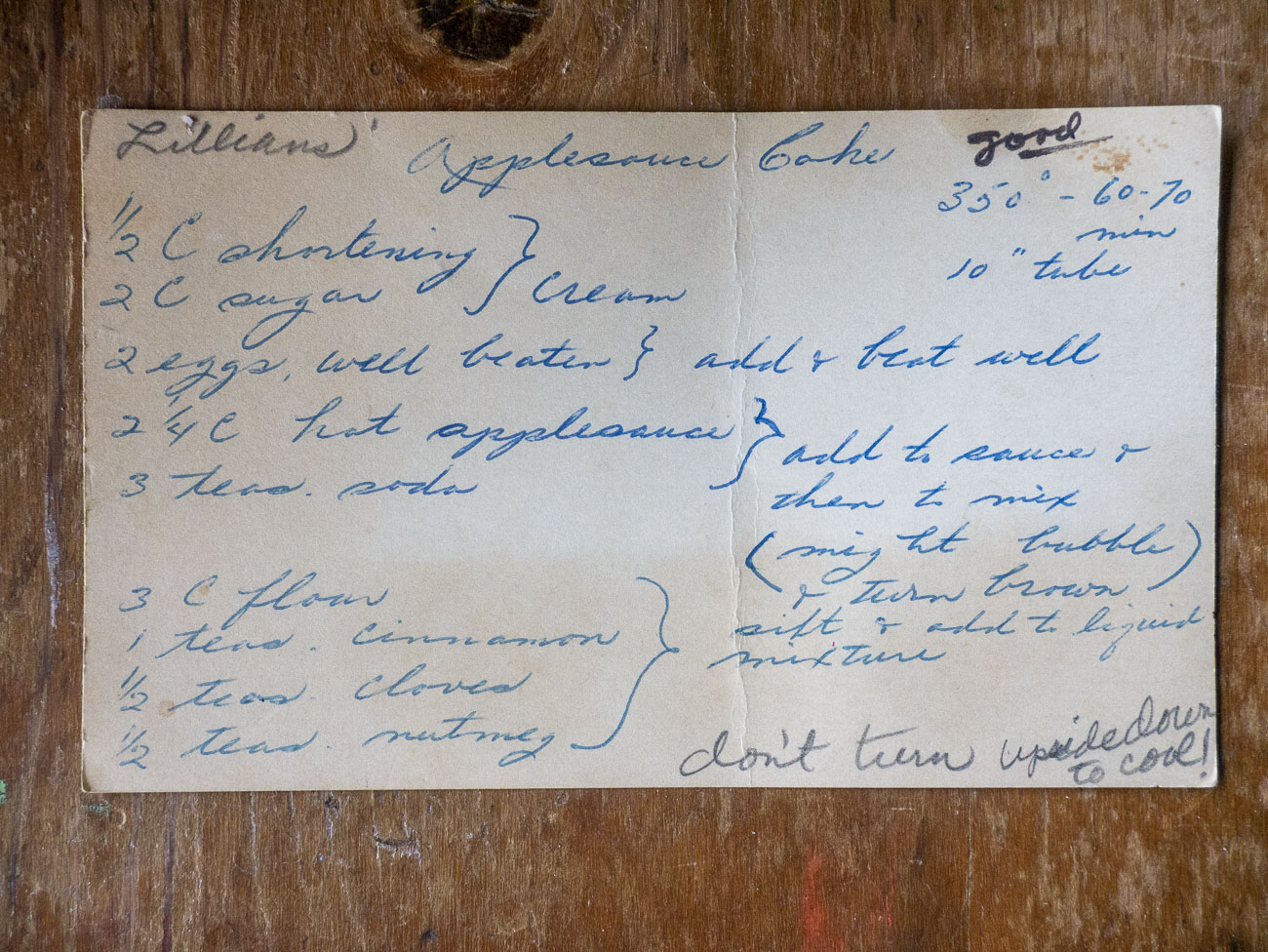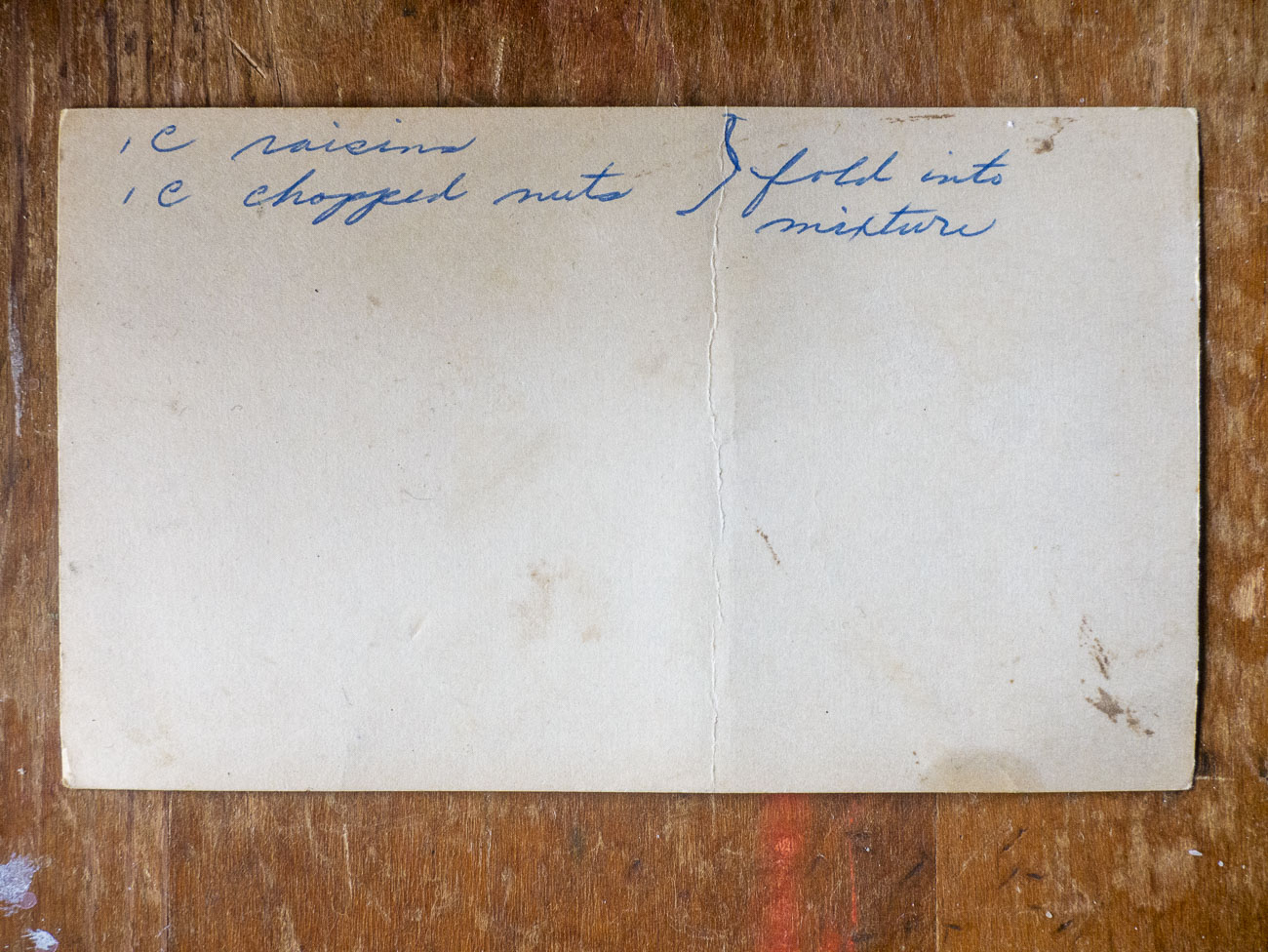 You start by creaming together shortening and sugar, and while I prefer butter myself, most of the recipes I've made from my antique tins call for margarine, oleo, or shortening and the task is to go by the book here.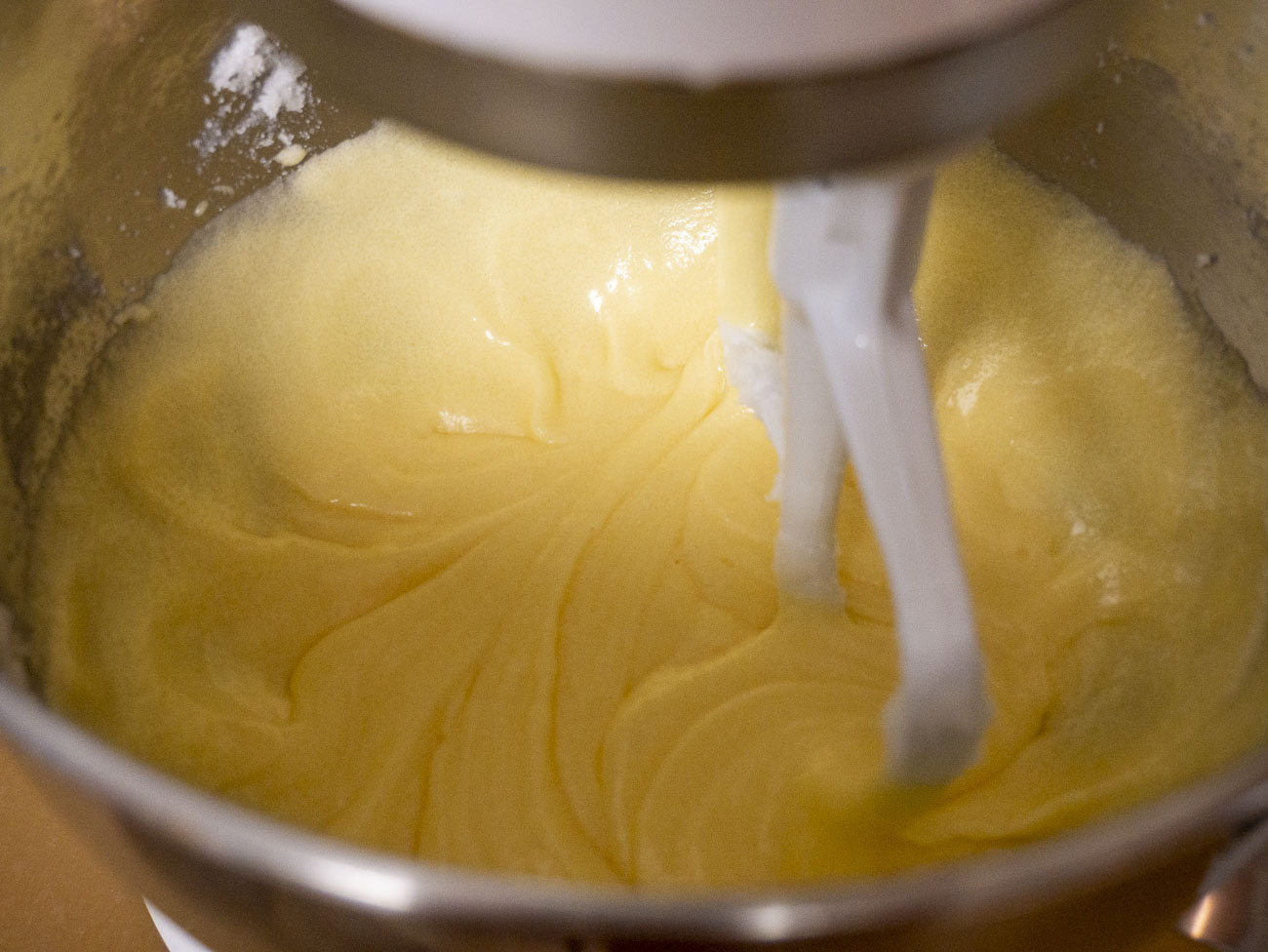 You add eggs too, and then you do a kind of weird thing. You mix baking soda into hot applesauce. I'd never heard of that, but what it does is create a reaction of carbon dioxide bubbles since the applesauce is acidic and that in turn aerates your cake. I opted to heat my applesauce in a saucepan and then stir in the soda, which bubbled up nicely.
You then add that to the creamed sugar, shortening, and eggs and work on the dry ingredients…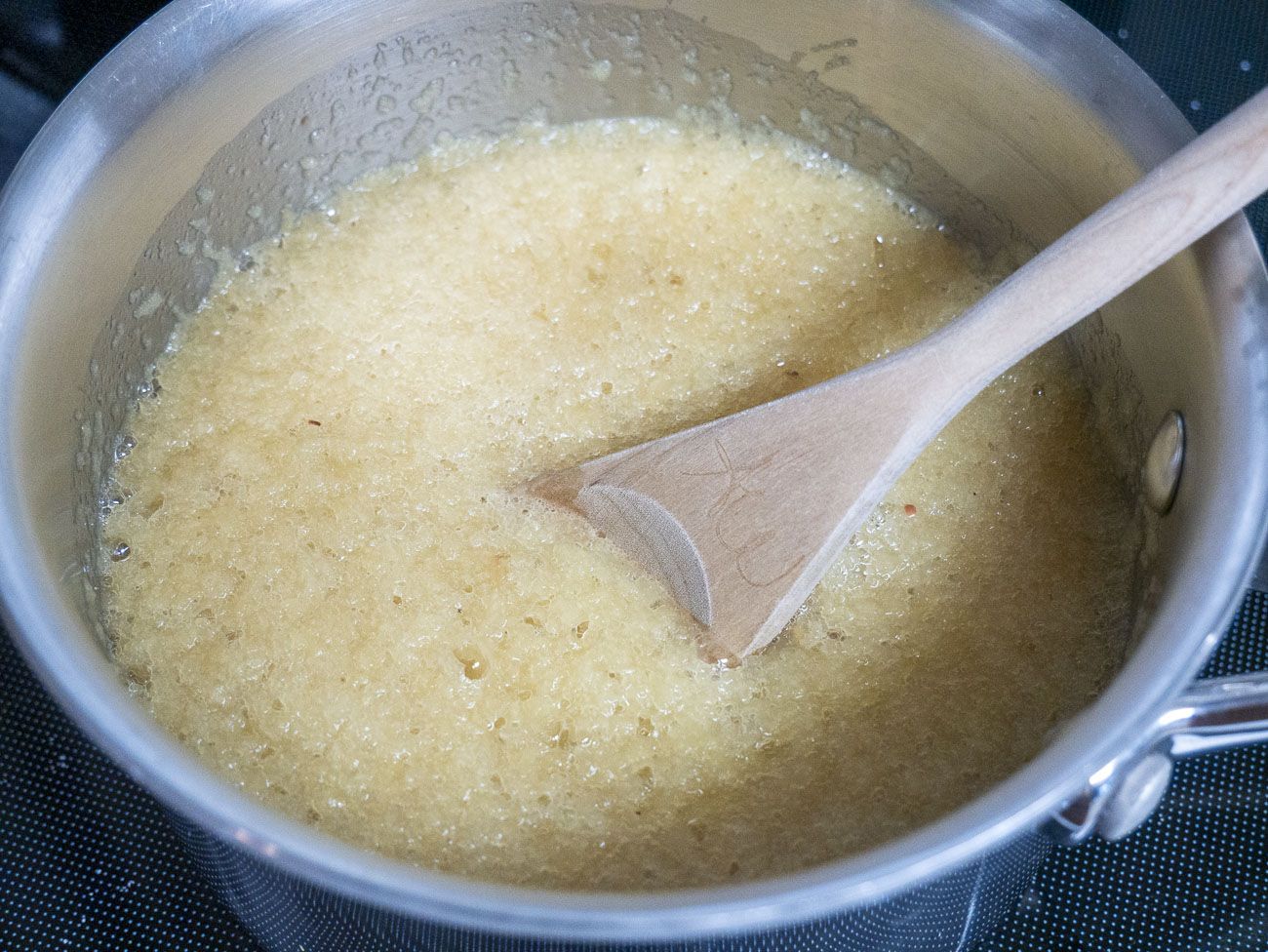 … which is just flour, cinnamon, cloves, and nutmeg. It's enough spice to taste autumnal but isn't at all overpowering.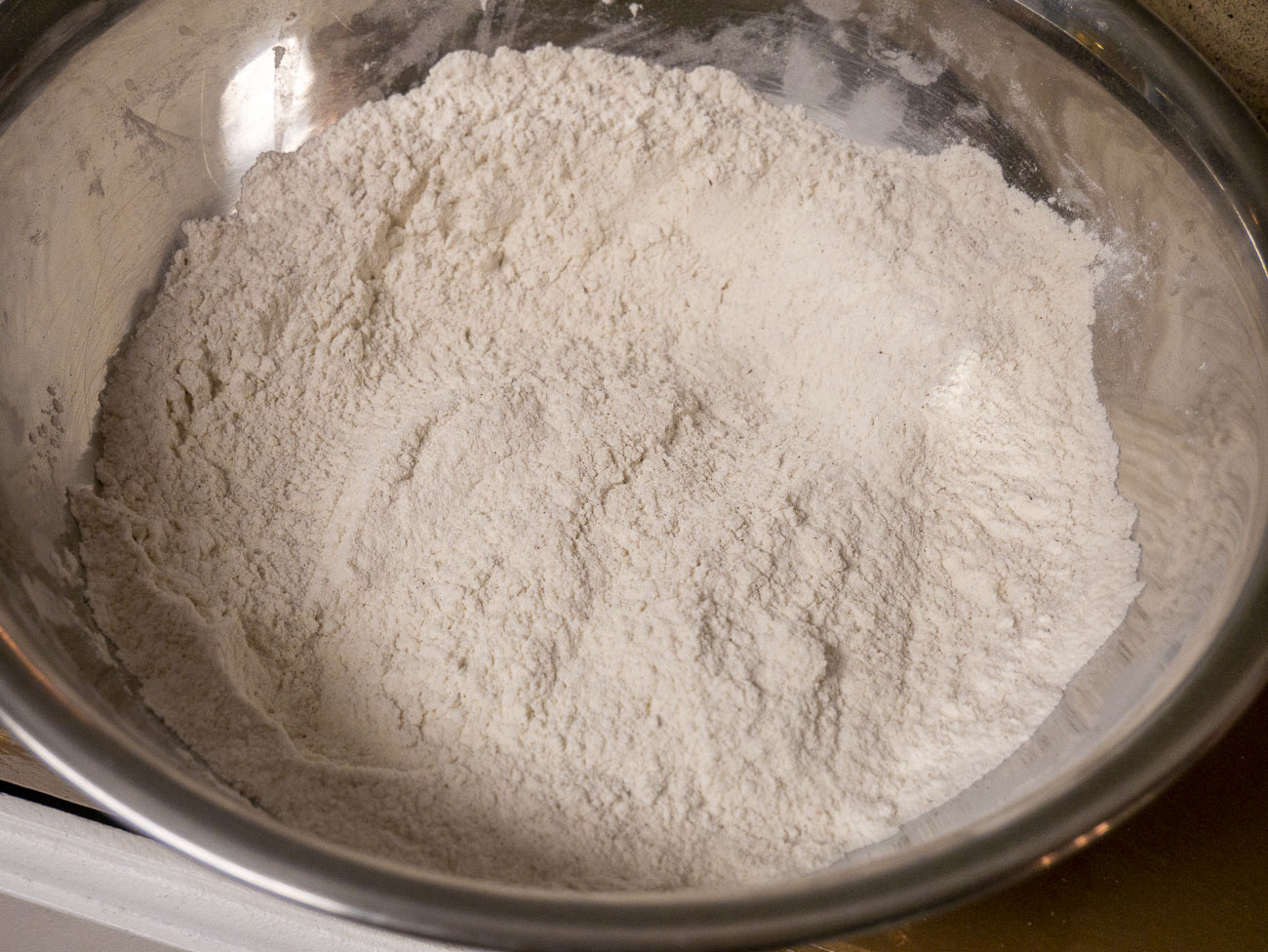 And then you mix in some raisins and chopped nuts, a full cup of each. The card doesn't specify what kind of nuts but I used walnuts and while they probably meant regular raisins, I had golden on hand so went with those.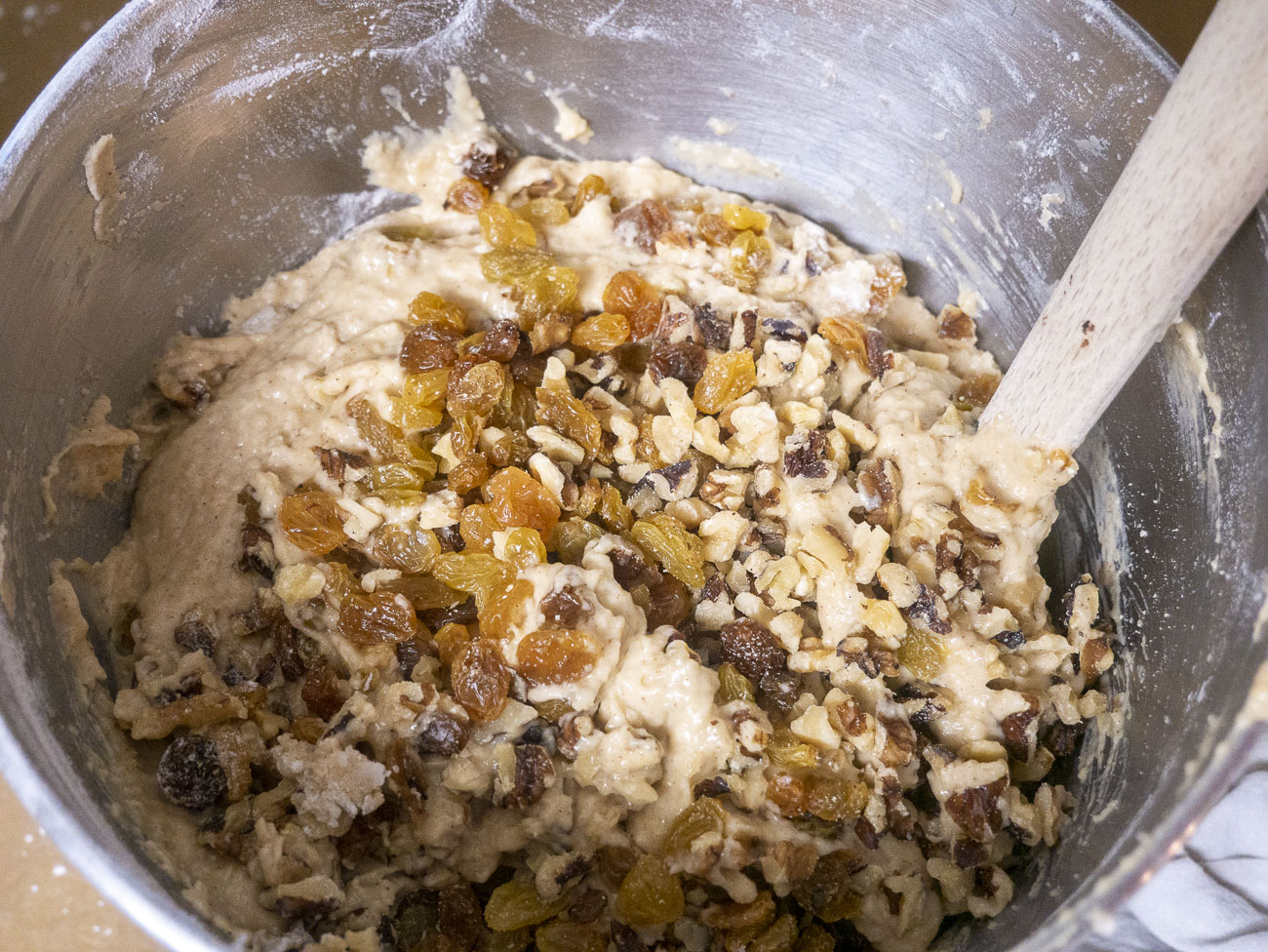 Then it heads into a greased 10-inch tube pan and you bake.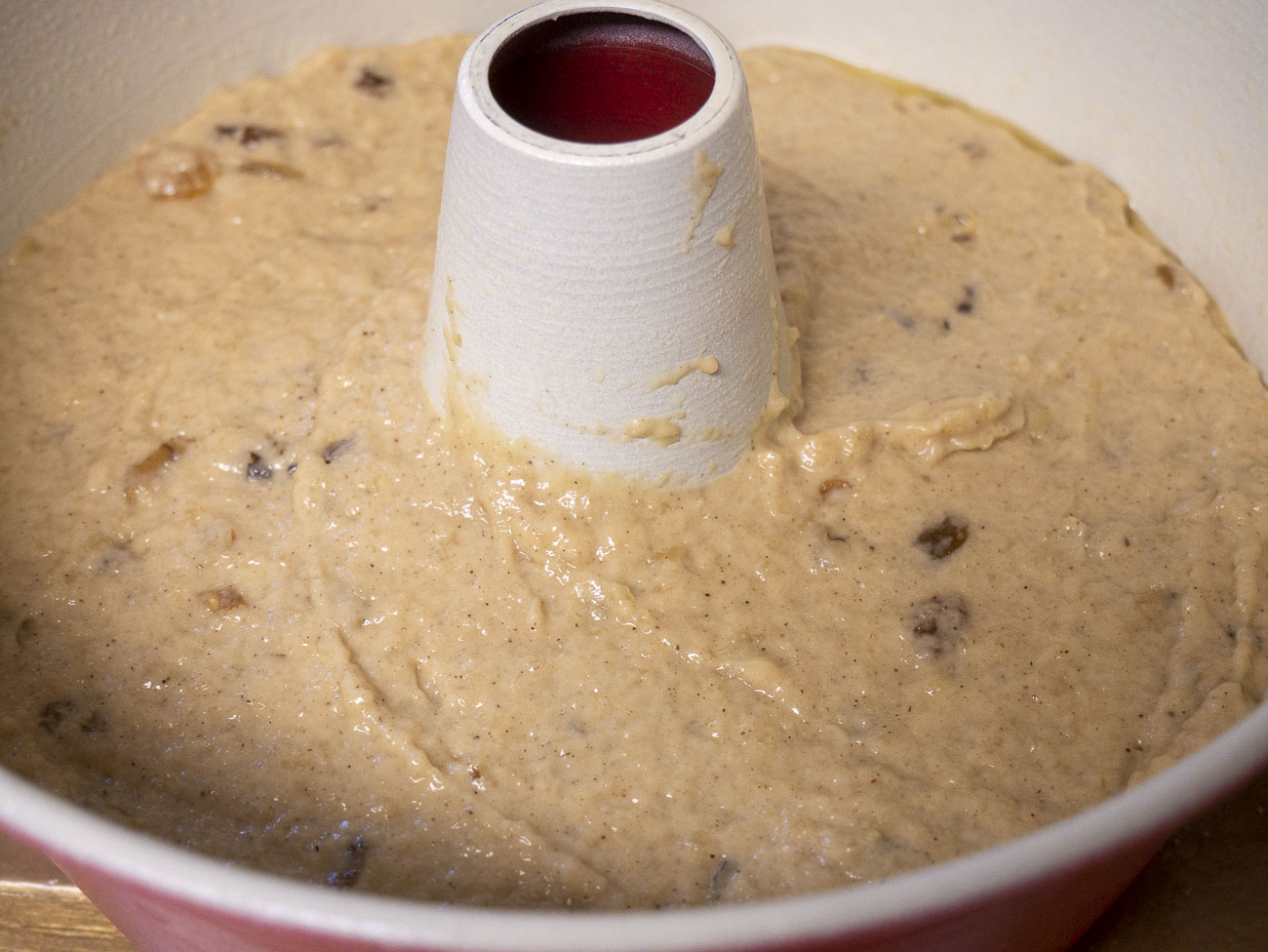 The end result is a cake that's moist but not at all dense and filled with apple flavor, subtle spice, and a little crunch and chew. (I'm usually not a raisin fan, but they totally work here.) I could see eating this for breakfast, for a little snacky snack, or even making it to serve when company comes over. Lillian knows her cake!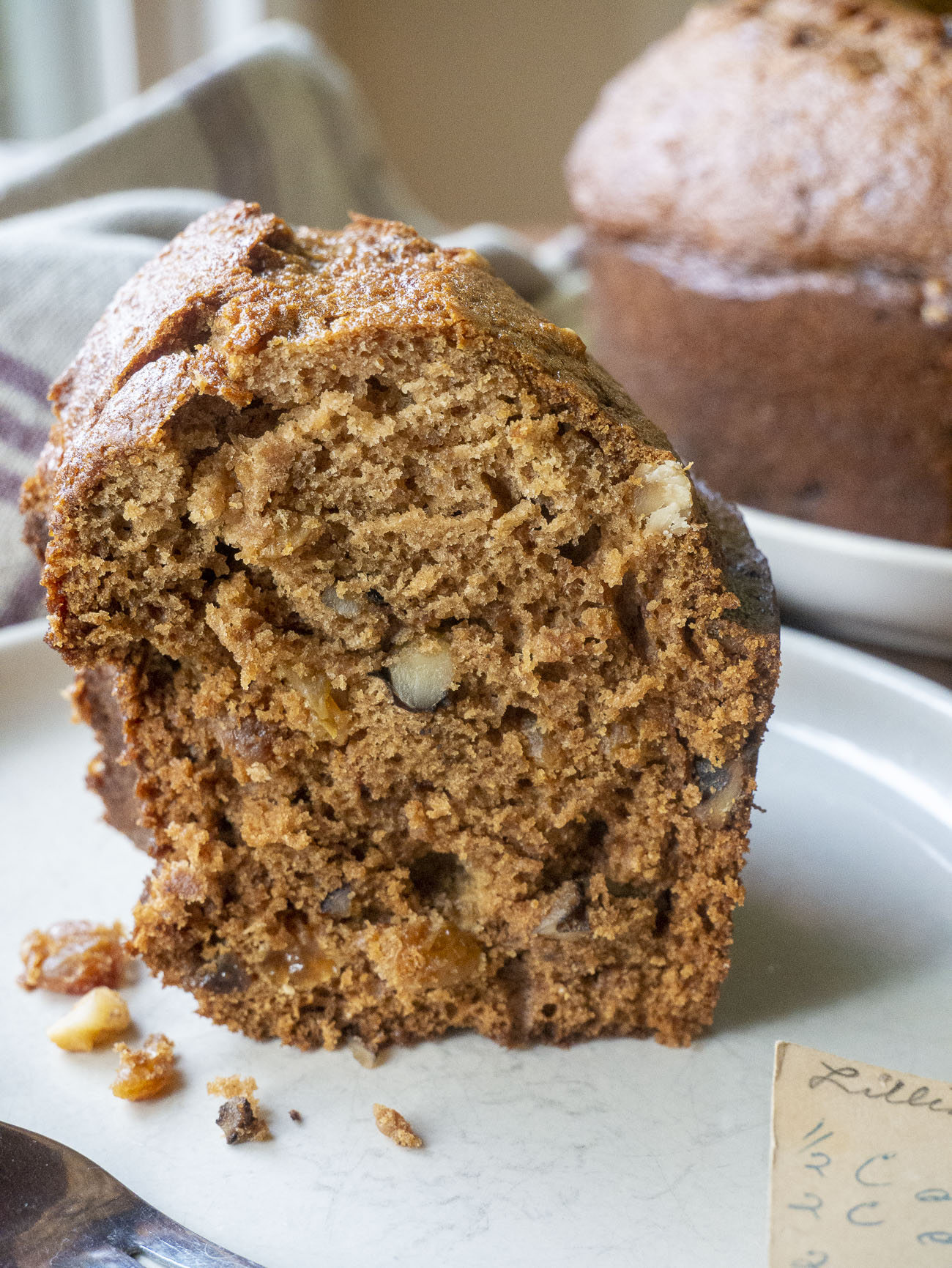 Lillian's Applesauce Cake
Serves 12
15m prep time
1h cook time

When you share or print a 12 Tomatoes recipe,
you're making mealtime meaningful.
100%
of the Share to Care sponsor fees fund meals for families in need.
Learn More
CLICK ANY LINK BELOW TO JOIN OUR CAUSE!
Ingredients
1/2 cup shortening
2 cups granulated sugar
2 eggs, well beaten
2 1/4 cups hot applesauce
3 teaspoons baking soda
3 cups all-purpose flour
1 teaspoon cinnamon
1/2 teaspoon cloves
1/2 teaspoon nutmeg
1 cup raisins
1 cup chopped nuts
Preparation
Preheat oven to 350°F and grease a 10-inch tube pan with butter or nonstick spray.
Combine shortening and sugar in a large mixing bowl and cream with an electric mixer.
Add eggs and beat well.
Stir baking soda into the hot applesauce. Mixture might bubble up and turn brown. Add mixture to shortening/sugar mixture and mix to combine.
Sift together flour, cinnamon, cloves, and nutmeg and mix into shortening mixture. Fold in raisin and nuts.
Transfer mixture to prepared tube pan and bake until a toothpick inserted into the center comes out clean, 60-70 minutes. Don't turn cake upside down to cool. Enjoy!
SKM: below-content placeholder
Whizzco for 12T