Maybe the combination of beets, pineapple juice, and horseradish is something best left to the imagination.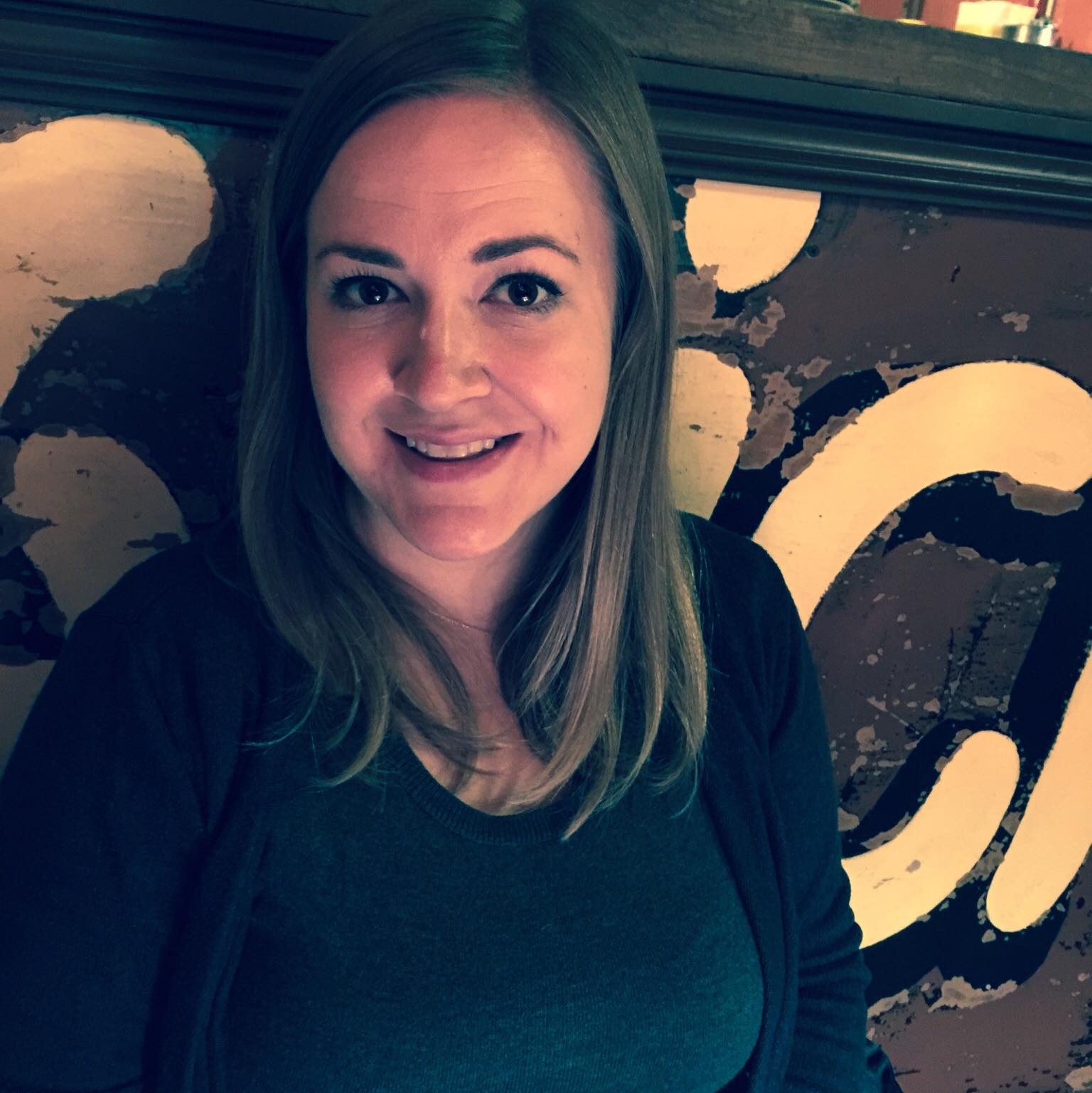 Kristy Norrell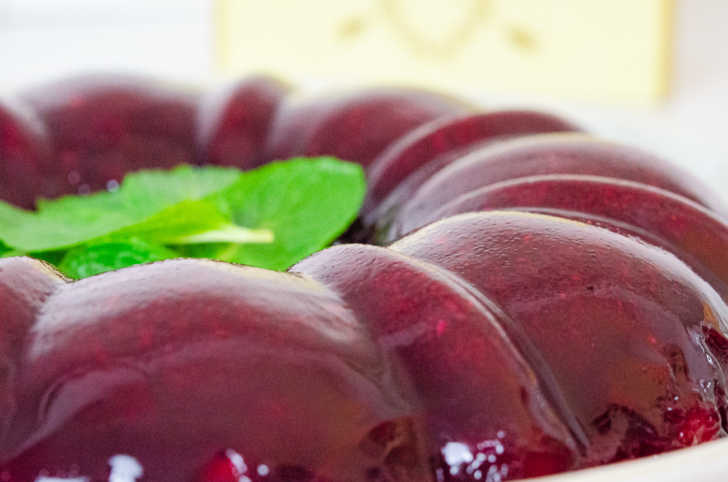 The joy of the Recipe Tin Project (a project where I cook recipes from an antique recipe tin) is that I often get to make things I never would have thought to make on my own. Sometimes it feels like I'm unearthing recipes that otherwise might have just been lost to the test of time, and sometimes that ends up feeling like that might not have been the worst thing in the world. Meet Beet Salad. It is not a beet salad where tender beets are paired with say, arugula, goat cheese, and candied walnuts, but rather a salad in the most retro of sense of the word where beets are mixed with a confounding combination of ingredients and set into a jiggly molded concoction. Take a look.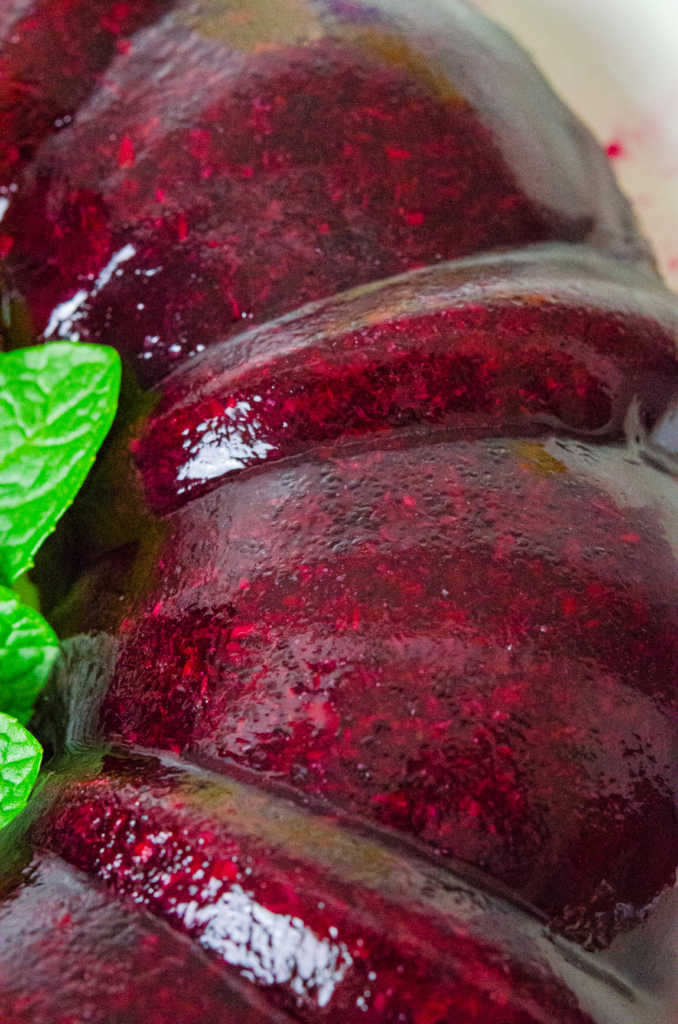 This one was written on a sweet little recipe card that came from the files of one Winnie Heffner. Aside from "mix together – mold," there are no instructions and just a list of ingredients. And hoo boy, what a list that is. There's lemon jello, beets, the liquid from the beets, pineapple juice, horseradish, celery, onion, and vinegar. Now, I like a savory-sweet combination, but this one just sounded… well, odd. Maybe the combination of beets, pineapple juice, and horseradish is something best left to the imagination.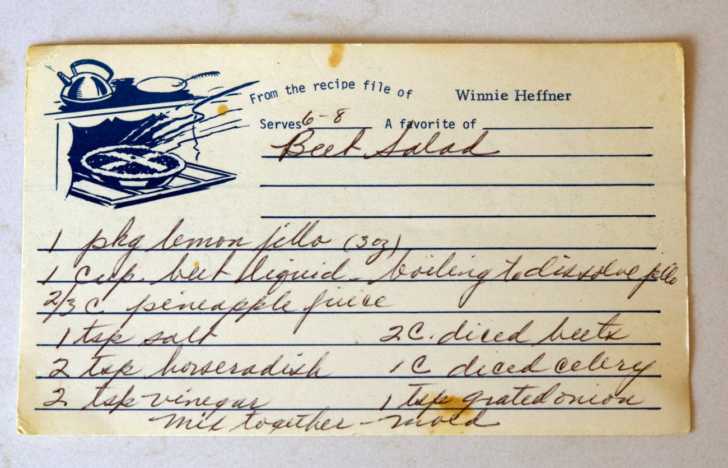 Even without instructions, I pressed on. I boiled the beets and once they were tender I slipped off the skins and diced them up. I reserved the liquid and brought it back to a boil before mixing it with the lemon jello and then adding in the pineapple juice, celery, and the lot. I am not terribly accustomed to making molded gelatin so I gave it a quick google and found that it's best to grease the mold and also that if you're having trouble releasing it once it has set, you can quickly dunk the pan in warm water.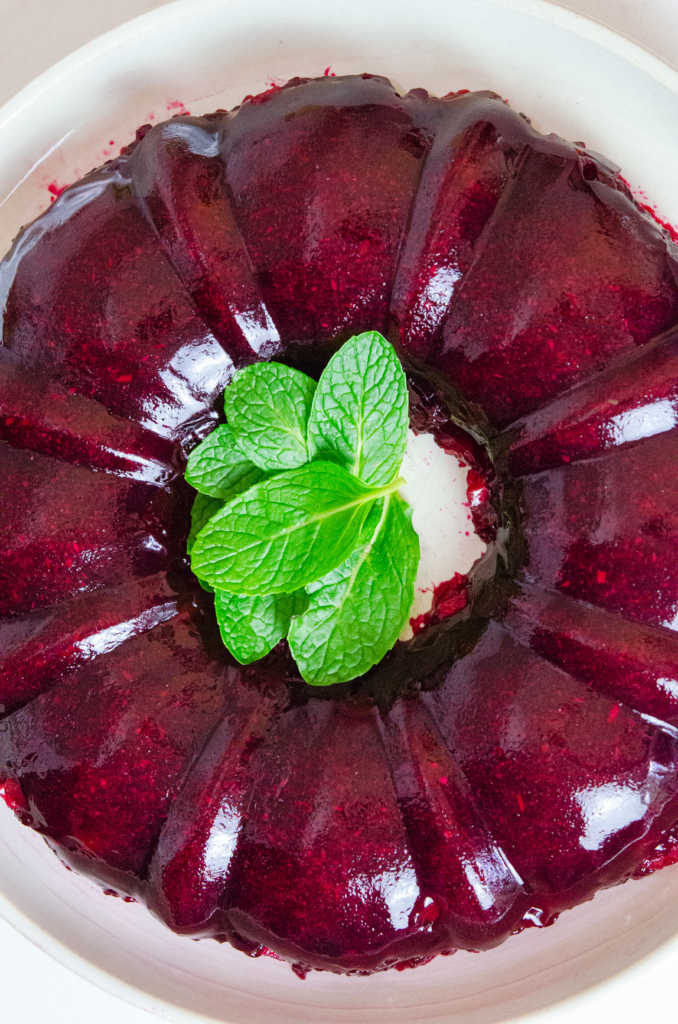 But no need, this came out pretty easily. It was hard to gussy up and should've probably chilled a bit longer, but had a lovely deep, rich maroon color. (I'll give it that!) Unfortunately, that color combined with its jiggly nature brought things like jellyfish and liver to mind. And the flavor was… interesting. And not good interesting. It was earthy yet sweet – too sweet – with a fair amount of crunch and a little bit of pungent zip from the horseradish and onion. I, for one, love beets, but I will go ahead and continue to enjoy mine without lemon jello, thank you very much.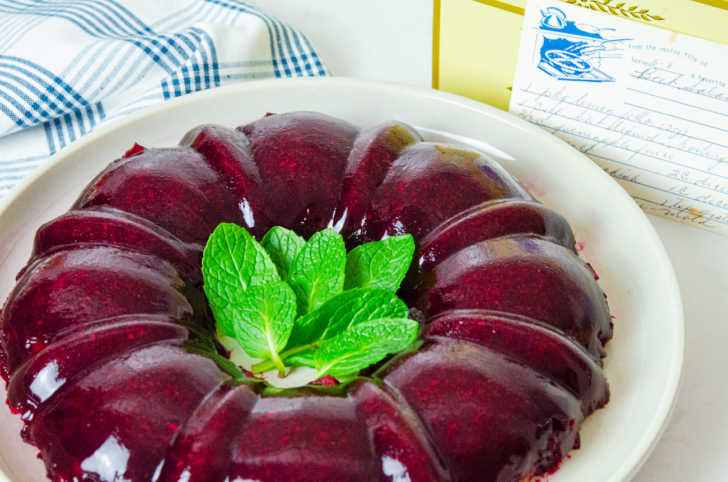 Recipe Tin Project: Beet Salad
Ingredients
1 (3 oz) pkg lemon jello
1 cup beet liquid, boiling
2/3 cup pineapple juice
1 teaspoon salt
2 teaspoons horseradish
2 teaspoons vinegar
2 cups diced beets
1 cup diced celery
1 teaspoon grated onion
Preparation
Original instructions: Mix together - mold.
Trim beets, if desired and place in a saucepan. Cover with water by 1 inch and boil until tender, 20-30 minutes. Drain beets, but reserve liquid.
When cool enough to handle, slip skins off beets under cool running water. Dice and set aside.
Bring beet liquid back up to a boil and mix 1 cup with lemon jello in a large bowl. Add pineapple juice, salt, horseradish, vinegar, diced beets, celery, and grated onion and stir to combine.
Pour into a mold that's been greased with non stick spray and chill in refrigerator until set. Unmold and serve.
SKM: below-content placeholder
Whizzco for 12T