I'm so glad I found this old recipe card!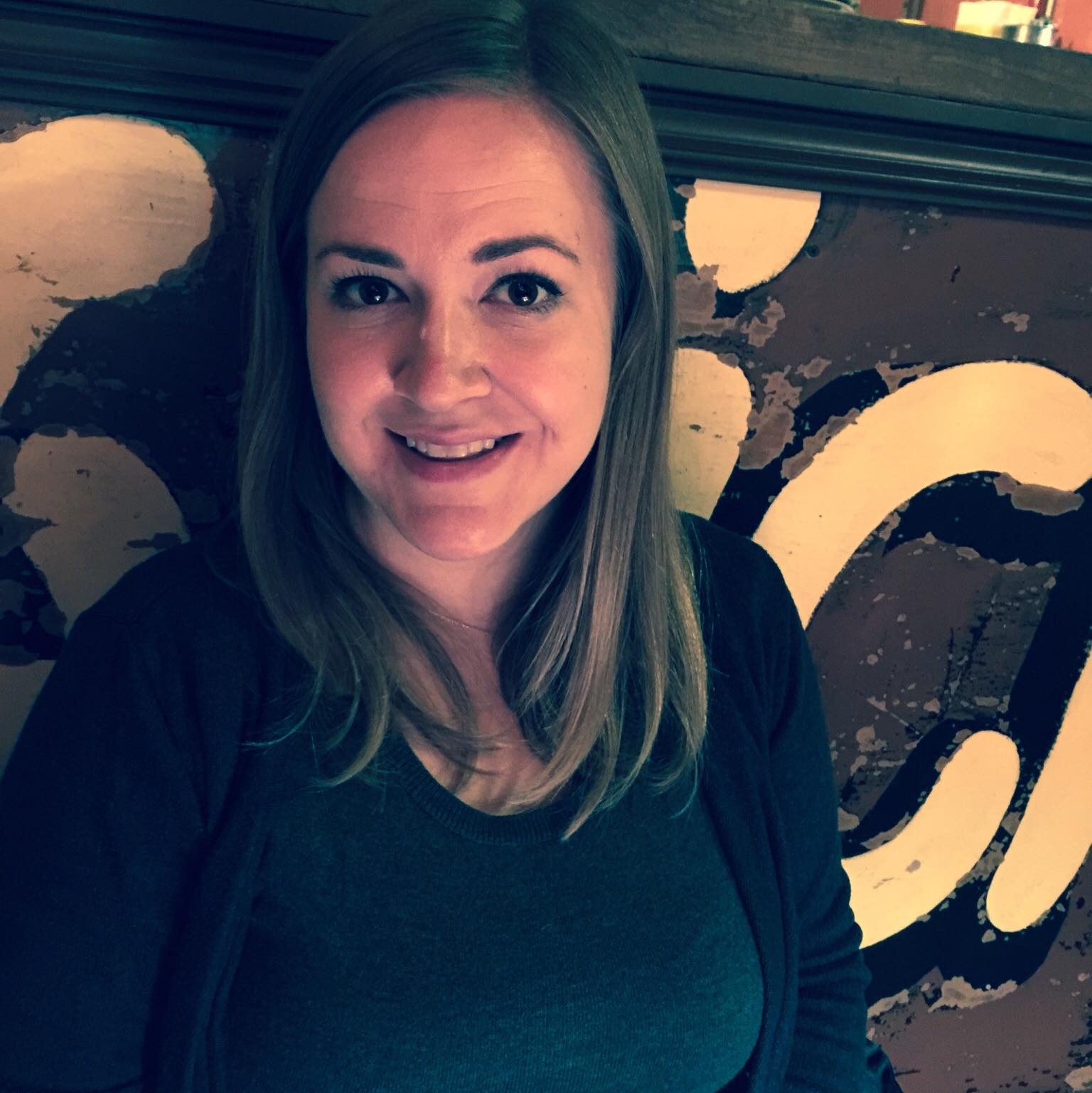 Kristy Norrell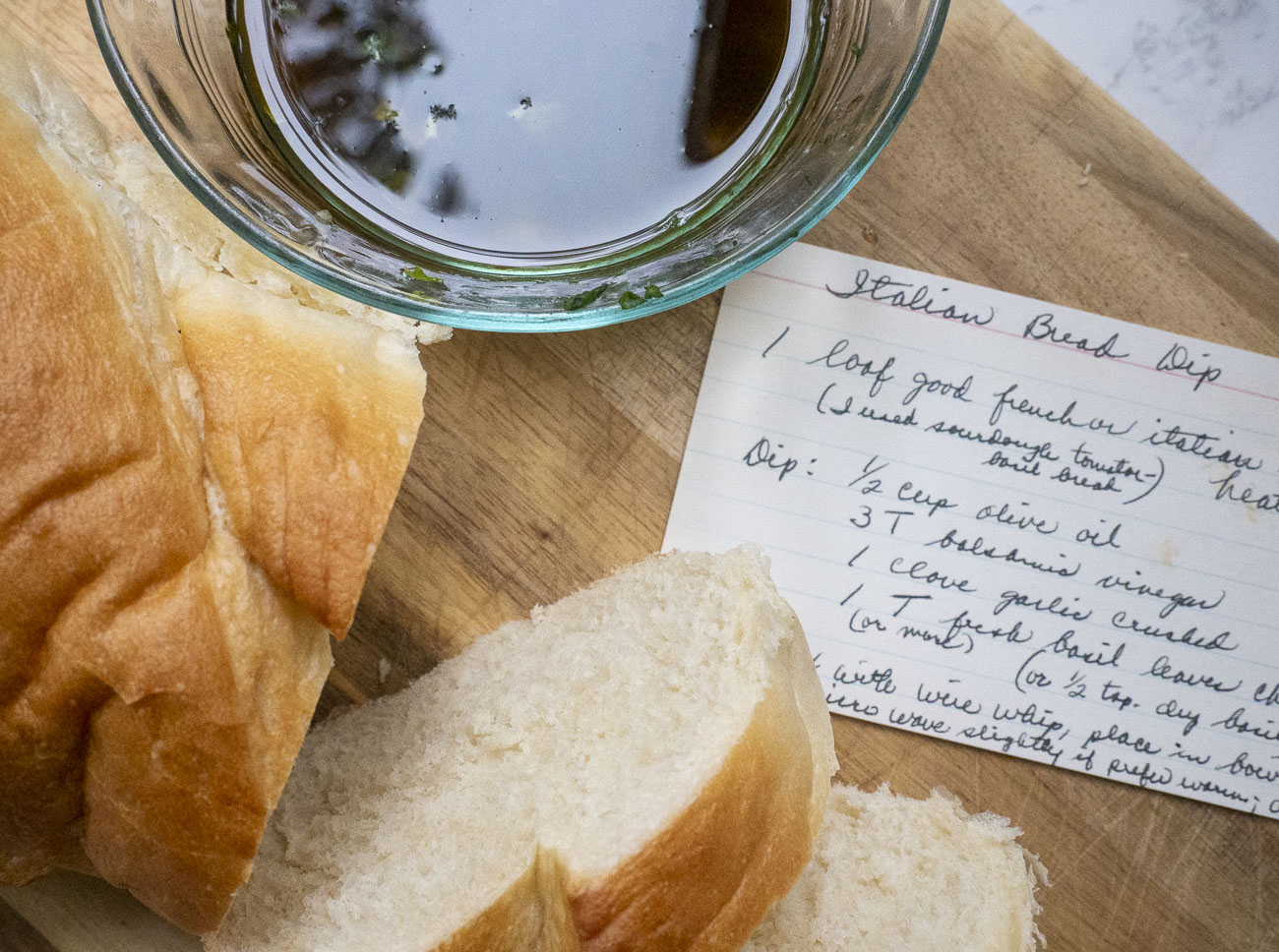 The card for Italian Bread Dip is definitely not the oldest card I've come across since starting the Recipe Tin Project. It's also not a recipe that's particularly unique or retro, but still, I saw it and I had to make it. In my house, we would refer to this as "oil and gravy" because that's what my daughter started calling oil and vinegar when she was about four and the name stuck. And we love "oil and gravy" around here! This Italian Bread Dip is a little more formal than our usual basic oil and vinegar but the extra herbs and garlic make it a little more fun and formal, but it still won't take more than five minutes of your day to mix up.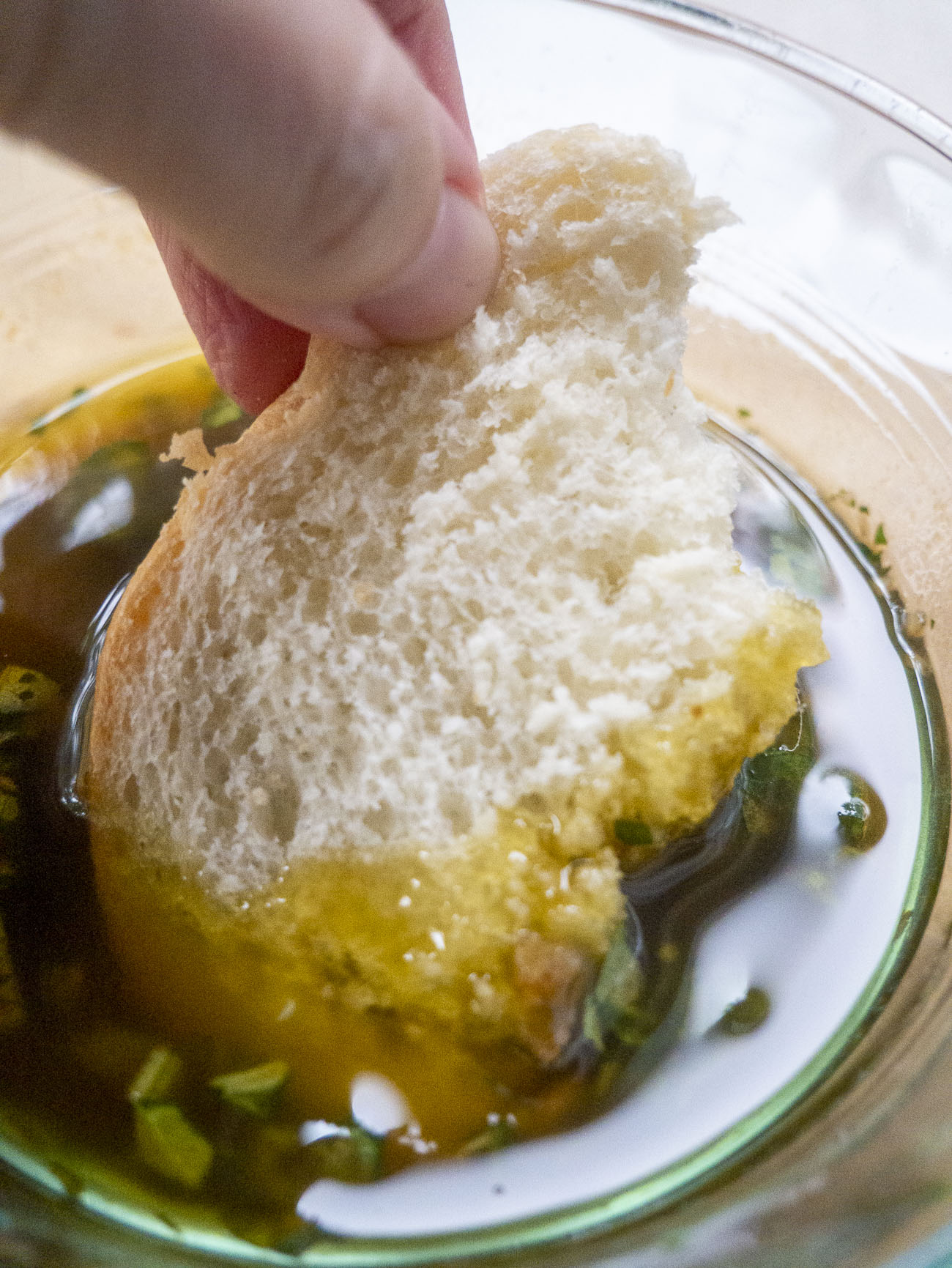 This recipe card came to me through the Recipe Tin Project, a project where I cook my way through an old recipe tin full of vintage recipes. But you might have already guessed that. It's chock full of old recipe cards, most of which seem to be from the '60s and '70s. I love food history, and the idea is to breathe new life into these recipes from the past and maybe learn a technique or two from them along the way. The recipes come from different people with different handwriting; some have sweet illustrations while others are on plain (often smudged and stained) index cards.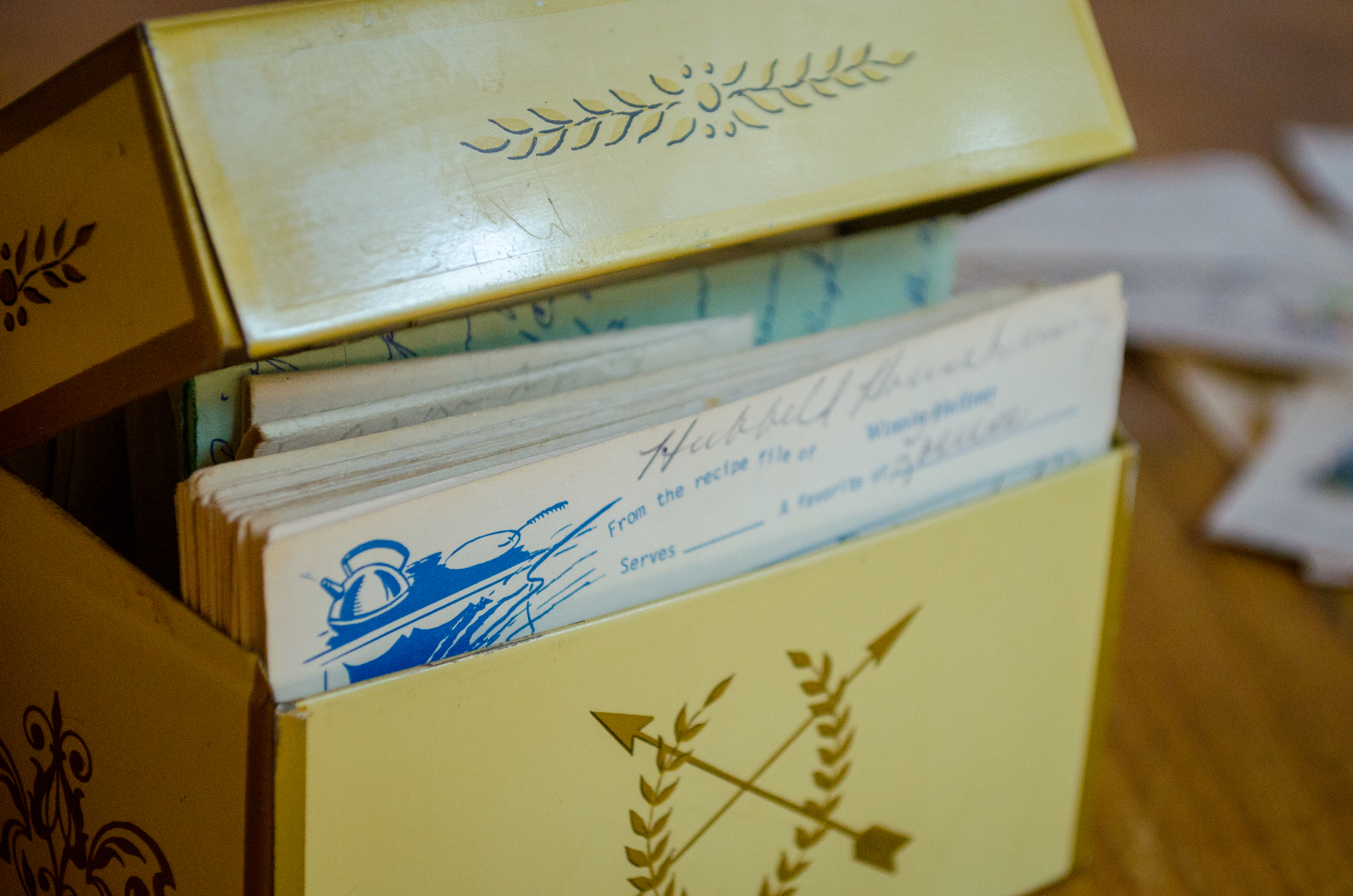 This recipe is on a basic lined index card with a few smudges and written in cursive that's a little shaky but easy enough to read. There's no name, but the card reads to me like someone jotted it down at a party when someone requested this recipe. There's a reference to how they used sourdough tomato-basil bread and I appreciate all the paranthetical afterthoughts written in — that you can add more basil, or even use dried, and that you can warm up the dip if you prefer it that way. It's simple and casual and feels like something passed between friends.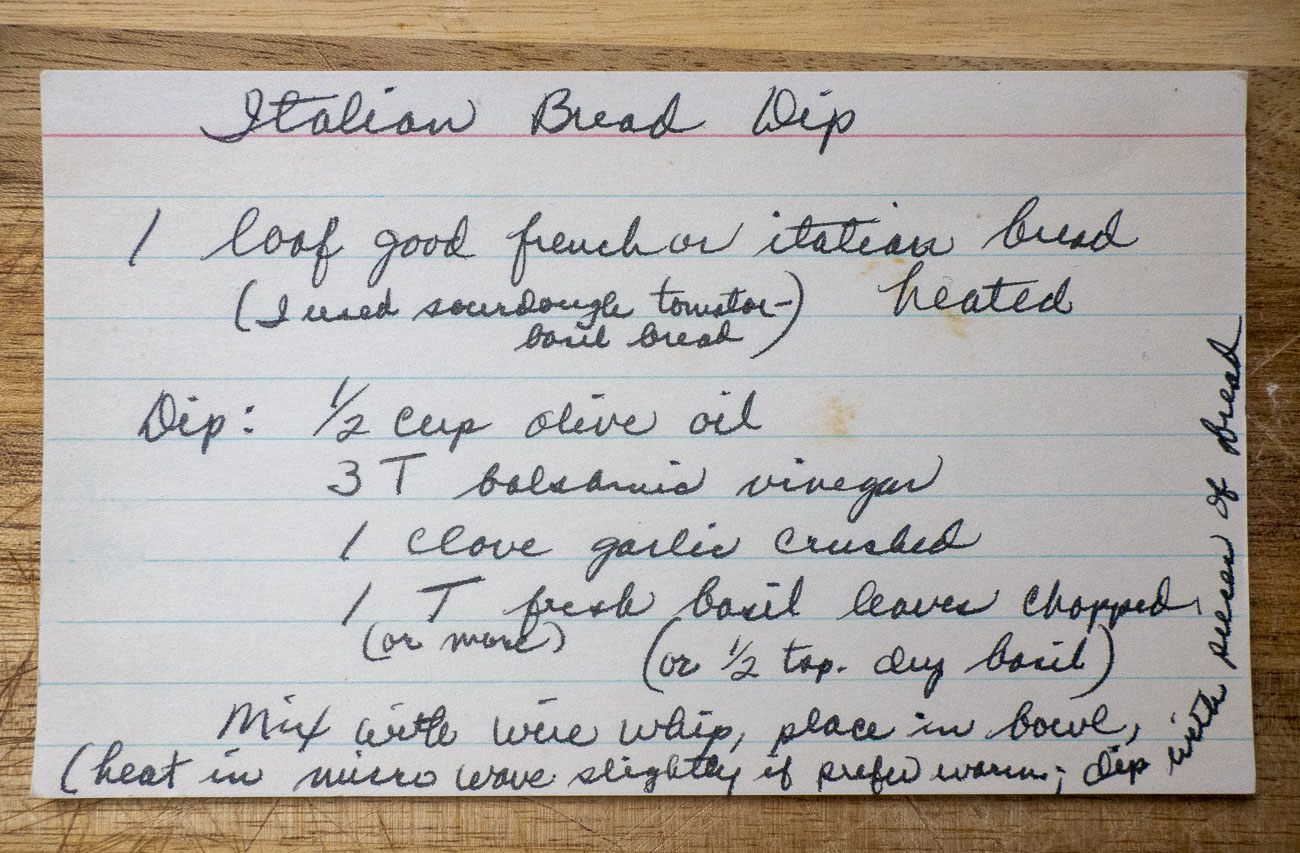 It's maybe the easiest "dip" you'll ever make. You only need four ingredients, five if you count the bread. It calls for olive oil, balsamic vinegar, a garlic clove, and fresh basil, though it says you can use dry if you wish. You simply crush the garlic, chop the basil, and whisk everything together. The card also suggests warming the dip, which is a good idea — it would take the bite out of the garlic a bit and bring all the flavors together.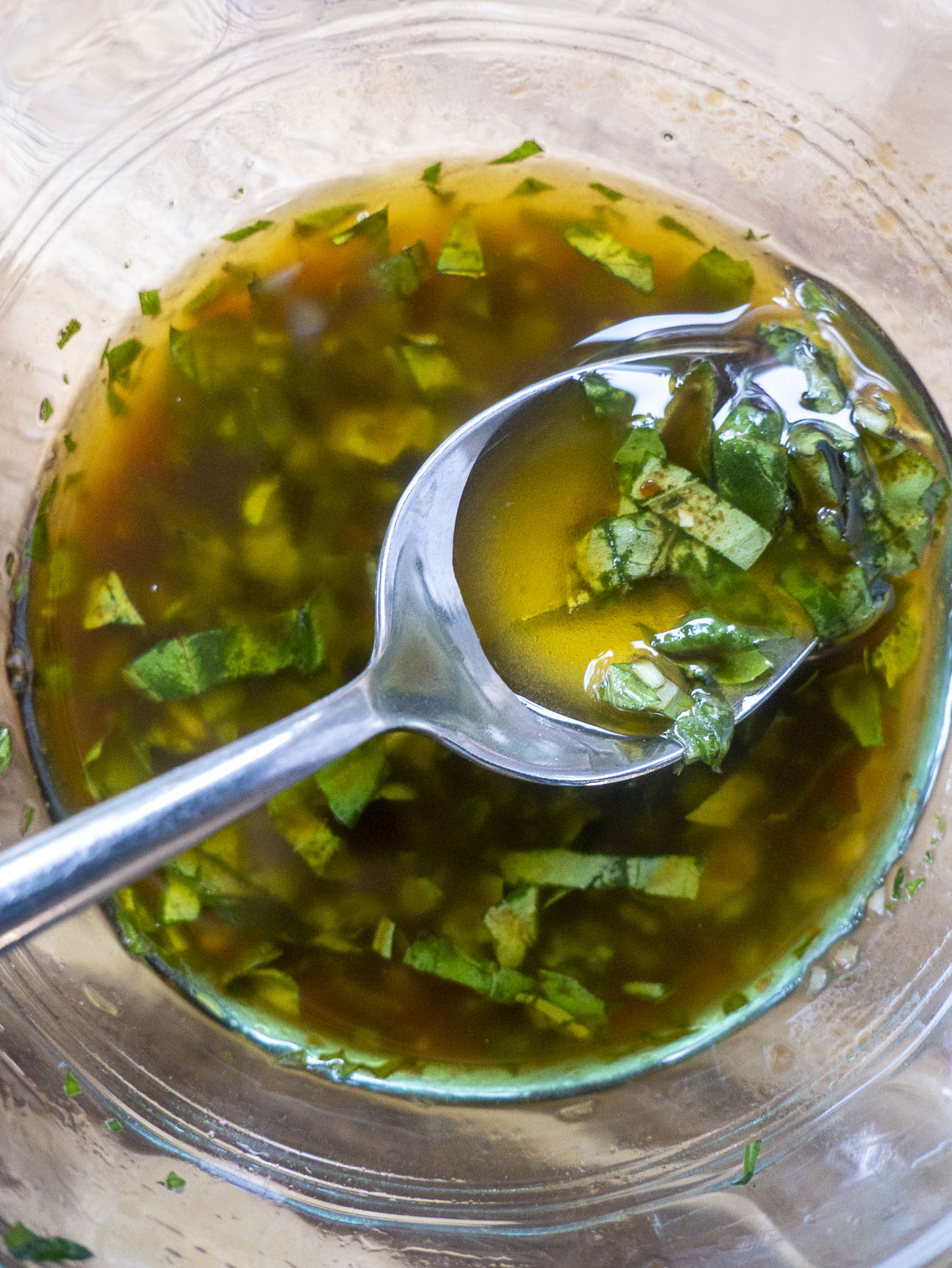 I love to dip bread in a little olive oil and balsamic (or oil and gravy, as it's come to be called in my family) but adding a little garlic and basil really makes it feel a little more special, a litle more intentional, and more like an actual dip. Such a delicious and quick little party appetizer!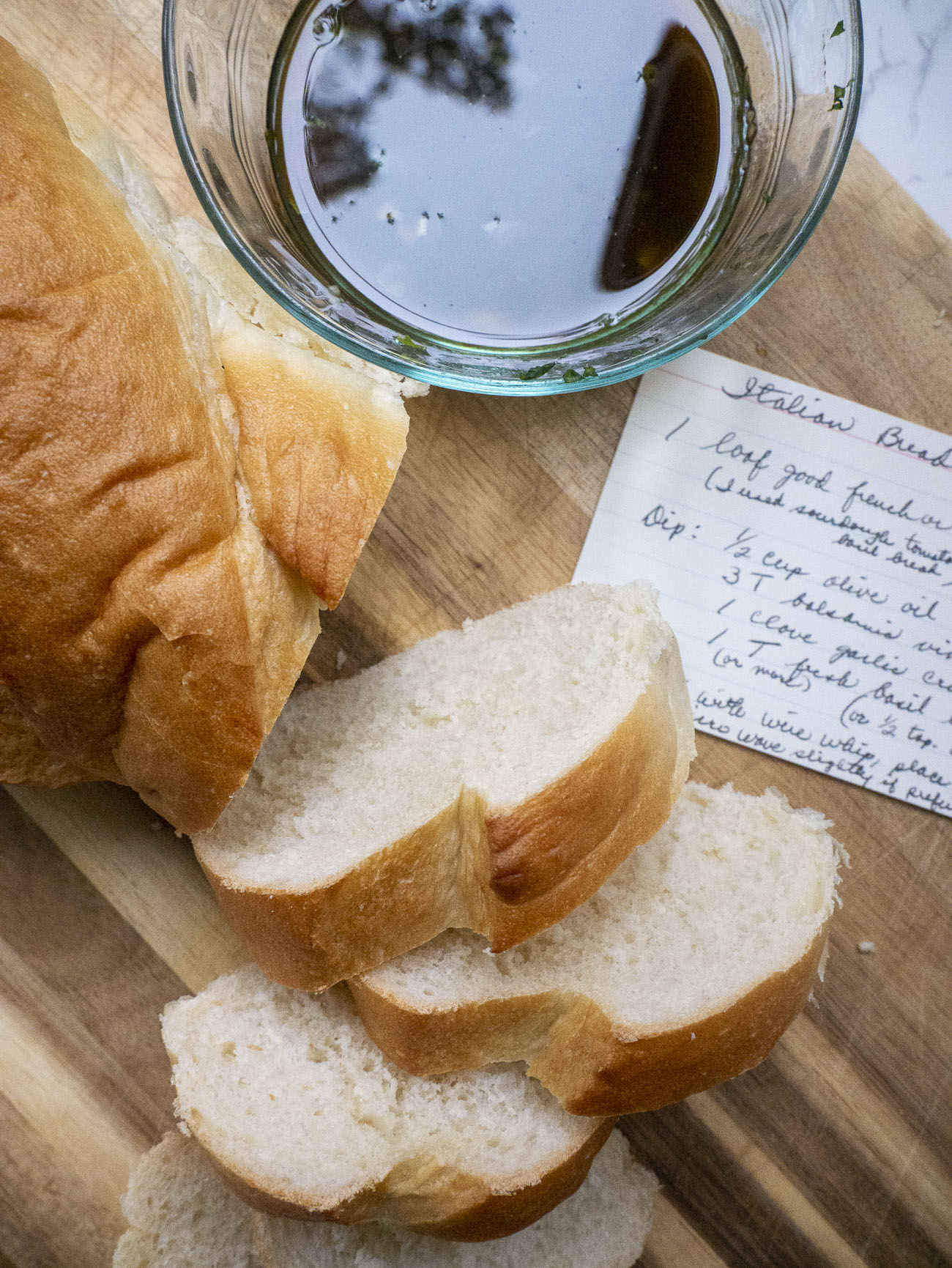 Italian Bread Dip
Ingredients
1 loaf French or Italian bread, heated
1/2 cup olive oil
3 tablespoons balsamic vinegar
1 clove garlic, crushed
1 tablespoon fresh basil leaves, chopped (or more)
Preparation
In a bowl, whisk ingredients together. Can heat in microwave slightly if you prefer a warm dip. Dip with pieces of bread. Enjoy!
SKM: below-content placeholder
Whizzco for 12T