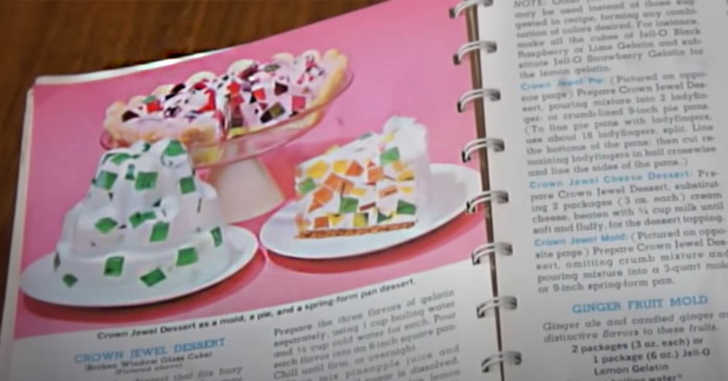 We're all familiar with the brightly colored boxes and cups that proclaim the Jell-o brand, but when's the last time you actually made the wiggly, sugary dessert? It's probably been a while. Believe it or not, Jell-o was once served to royalty, though I doubt that's where this recipe got its name. The Crowned Jewel Cake isn't so much a cake as it is a massive, jiggly, throwback to all things 60s.
Maybe you remember some of the… interesting jello recipes from all those years ago. Hits include Shrimp Jello Salad and tuna and olive jello mold. Check out some more vintage recipes we'd probably never eat today. At lease this jello cake sticks within the comfortable realm of fruity, sugary goodness.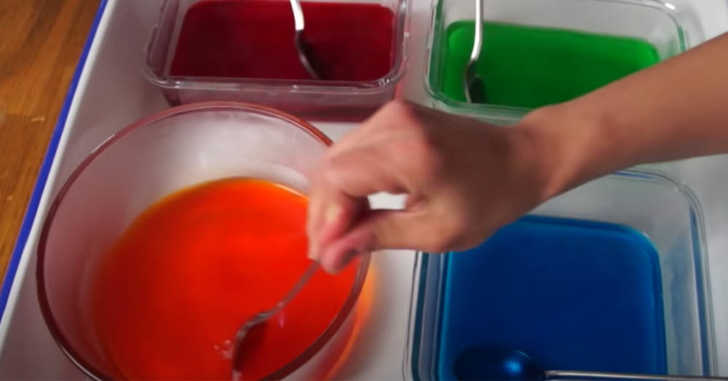 Start by making the colored jello jewels. Prepare jello packets according to the package – dissolving the packet into warm water and then adding a splash of cold water. Make sure to use small pans when letting your jello set. This way you'll get bigger "jewels" that really pop against the fluffy off-white of the rest of the cake.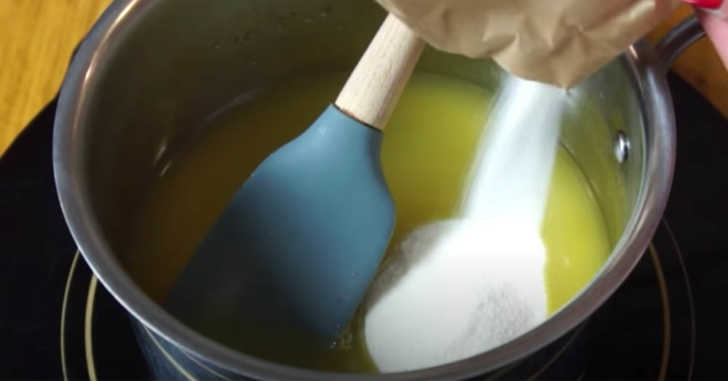 While the jello jewels are cooling and setting up in the fridge, prepare the rest of the cake. Mix pineapple juice, water, and a lemon jello packet into a sauce pan and stir until dissolved. Let that mixture set in the fridge for a little while. It won't be solid like regular jello, but it will form a thicker, almost pudding-like texture.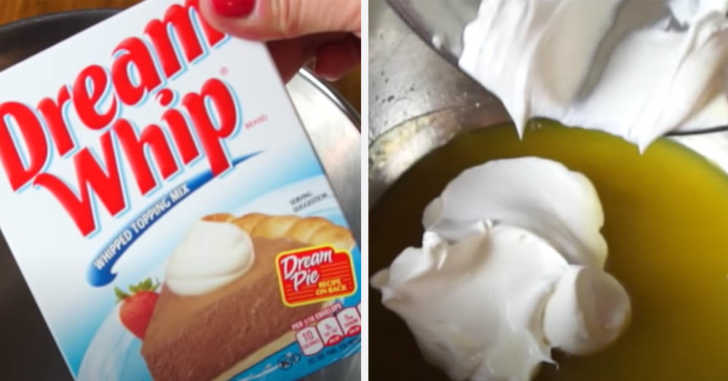 Next, make the whipped topping. Dream whip is a throwback if ever there was one! You can also use Cool Whip or another ready-made whipped cream, but how fun is it to be authentic and use the Dream Whip again? All you need is to add some heavy cream and a little vanilla. Then, fold the whipped cream into the partially set lemon mixture.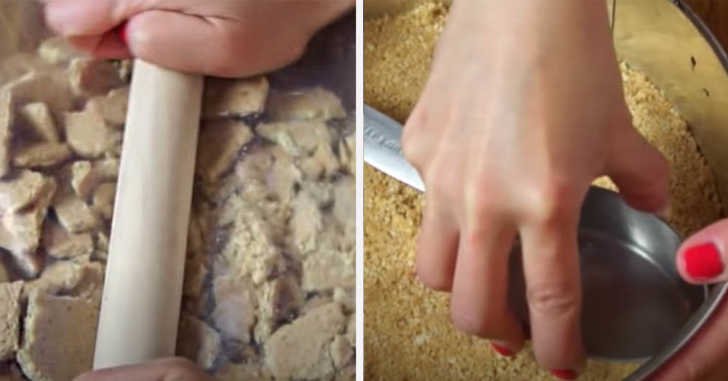 The crust for this cake is similar to that of a cheesecake. Simply put some graham crackers into a Ziplock bag and crush them up using a rolling pin. Add a little butter – just enough until clumps of graham cracker start to form. Press the mixture into a springform pan using a heavy measuring cup to ensure a nice, even, tightly packed crust.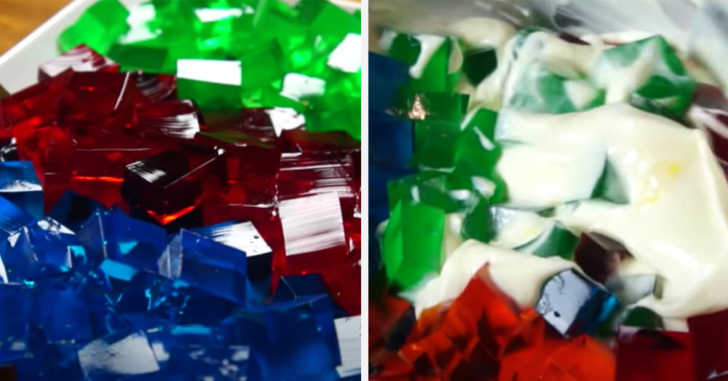 Finally, cut the jello into half-inch cubes and gently fold them into the lemon, whipped cream mixture. Pour this into the springform pan and let set in the fridge for at least 5 hours, though preferably overnight if you have the time.
The end result? This beautiful jello cake that will impress friends and family! Be warned: this cake packs all of the super sugary, super fruity flavors of jello. If that's your thing, you'll love this retro recipe! If, however, you find jello to be too sweet and cloying, it's best to just observe this cake from afar.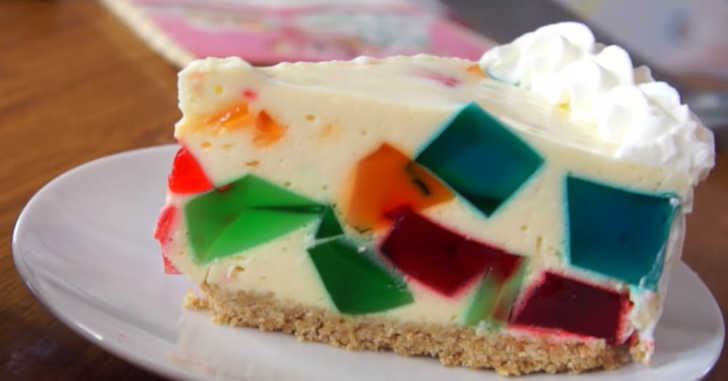 Get the full recipe in the video below!
SKM: below-content placeholder
Whizzco for 12T