The spicy fries you didn't know you needed.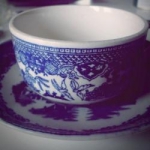 Rose Heichelbech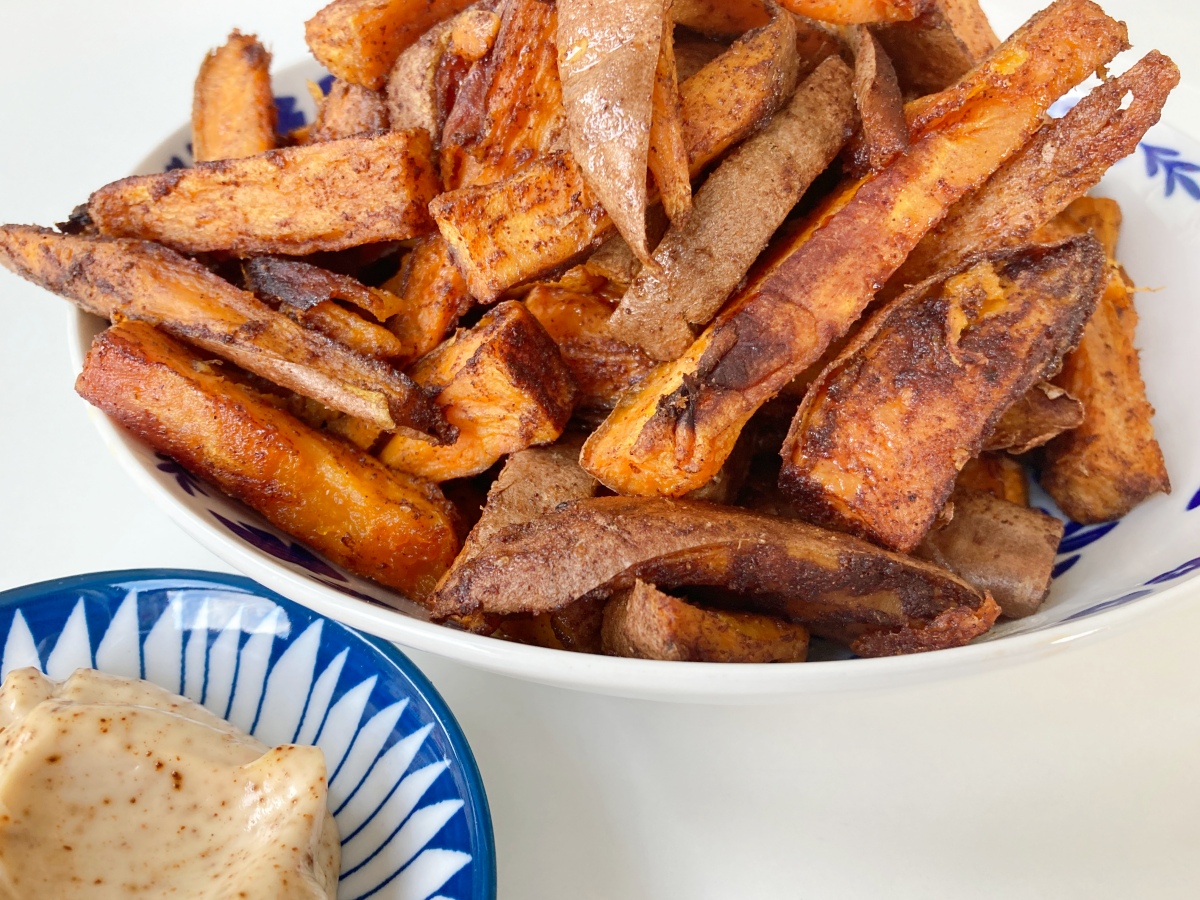 Every year during the fall the pumpkin spice recipes and concoctions come out. From lattes to pies to candies, they all seem to be so sweet. If you love these complex spices, but aren't looking for a sugary treat then these pumpkin pie spice sweet potato fries are just the thing to get you those "fall" flavors, but in a more savory way.
Like pumpkin spice, sweet potatoes are often lumped into the "sweet" category. Most of us are used to a sweet potato casserole that includes sugared nuts, marshmallows, and sometimes even maple syrup. But, when made into spiced fries these tubers transform into a great (salty) side dish.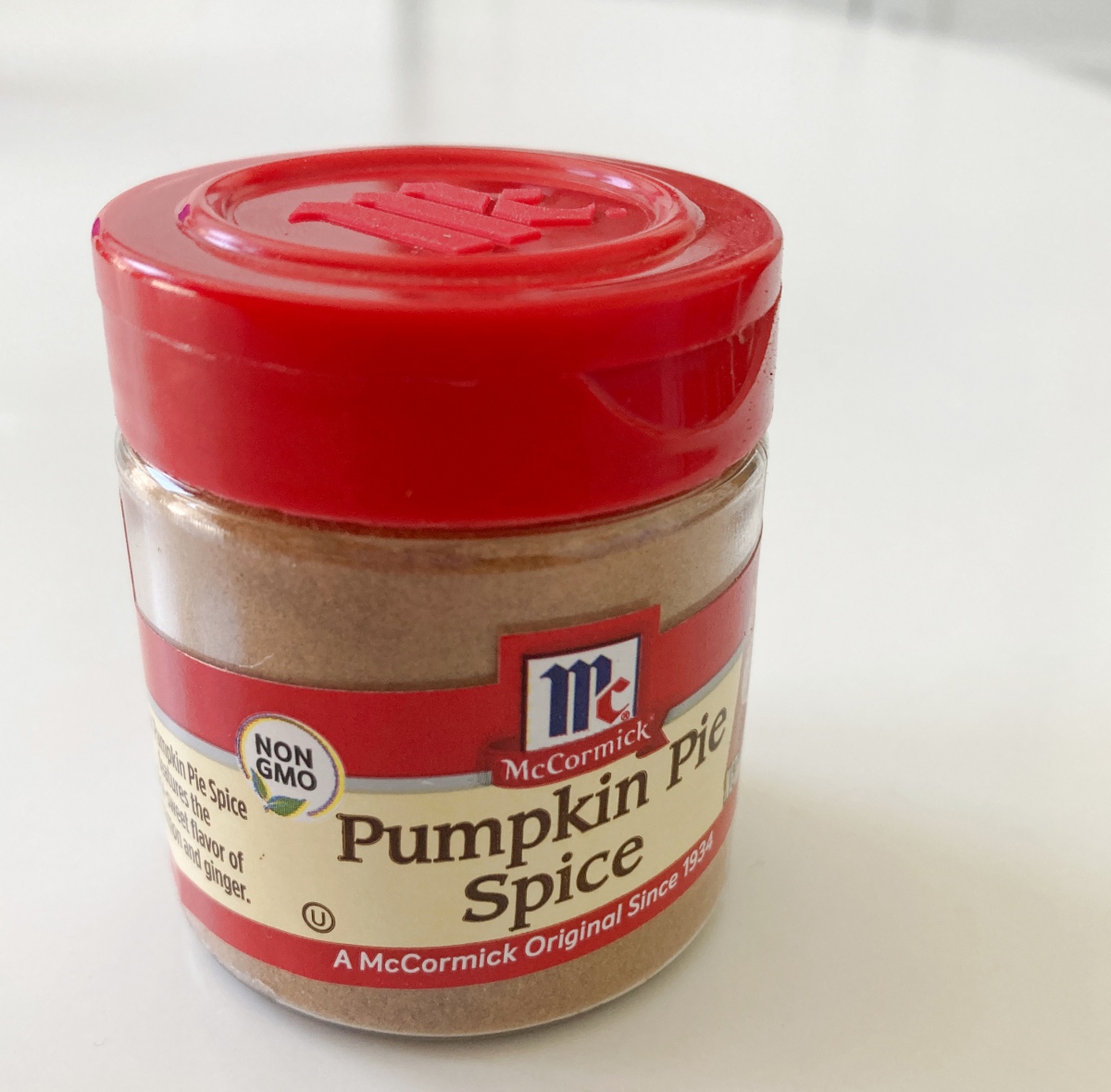 The spices in pumpkin pie spice include cinnamon, nutmeg, allspice, and ginger. While we think of this mixture as going so well in a pumpkin pie, there's a lot dimension to the blend that's ideal for other types of dishes. And, after making this for my family it has now been Officially Requested as a side dish at Thanksgiving!
The ingredient that really sets off the pumpkin spice in this recipe is a bit of cayenne pepper. This brings it out of the realm of pies and cakes and fully onto the piquant side of the street.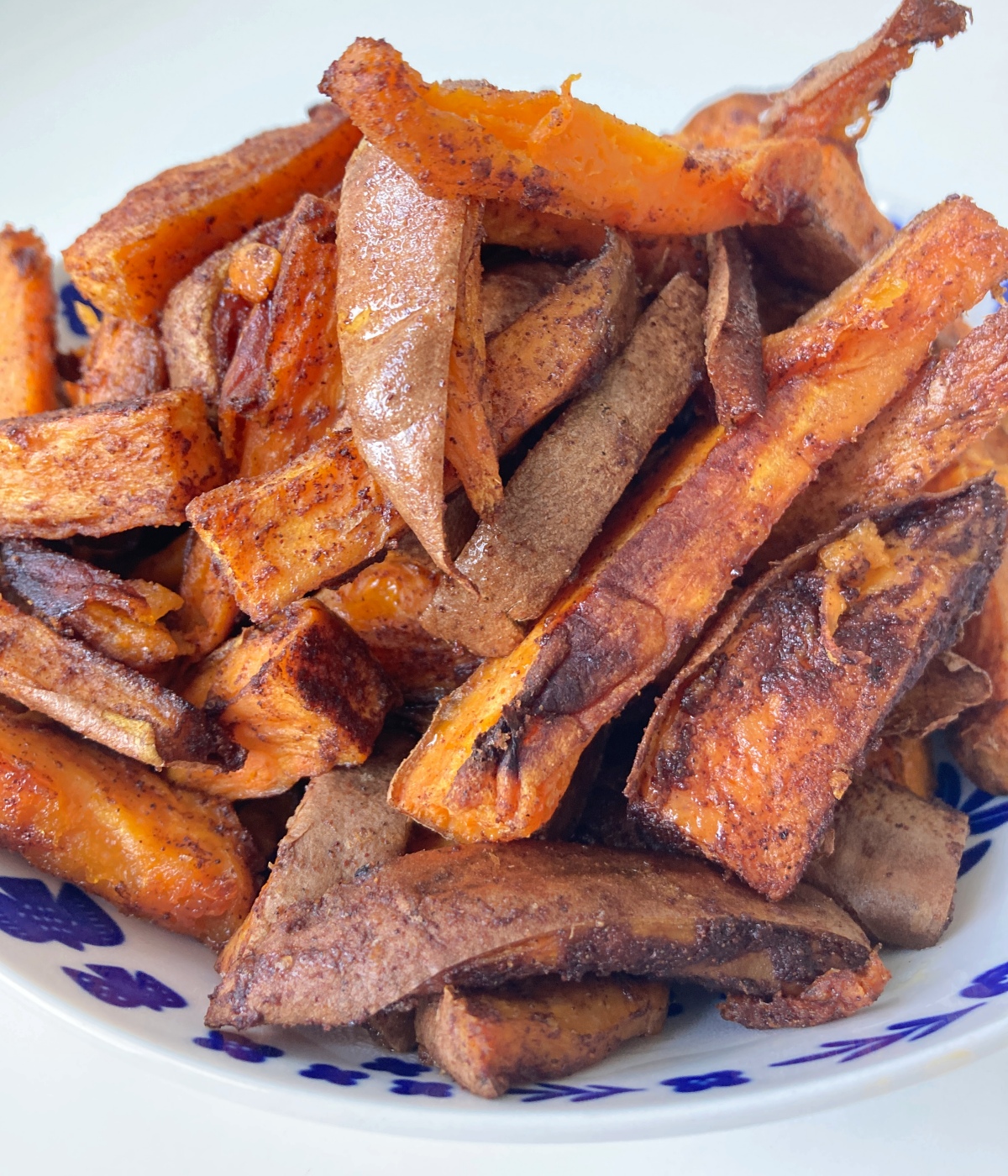 You do you need to roast the sweet potatoes before making them into fries. However, be careful not to roast them too long otherwise your fries won't hold up during the second bake.
I left the skins on since it gives these tender fries a bit more bite and it means they hold up better in the oven.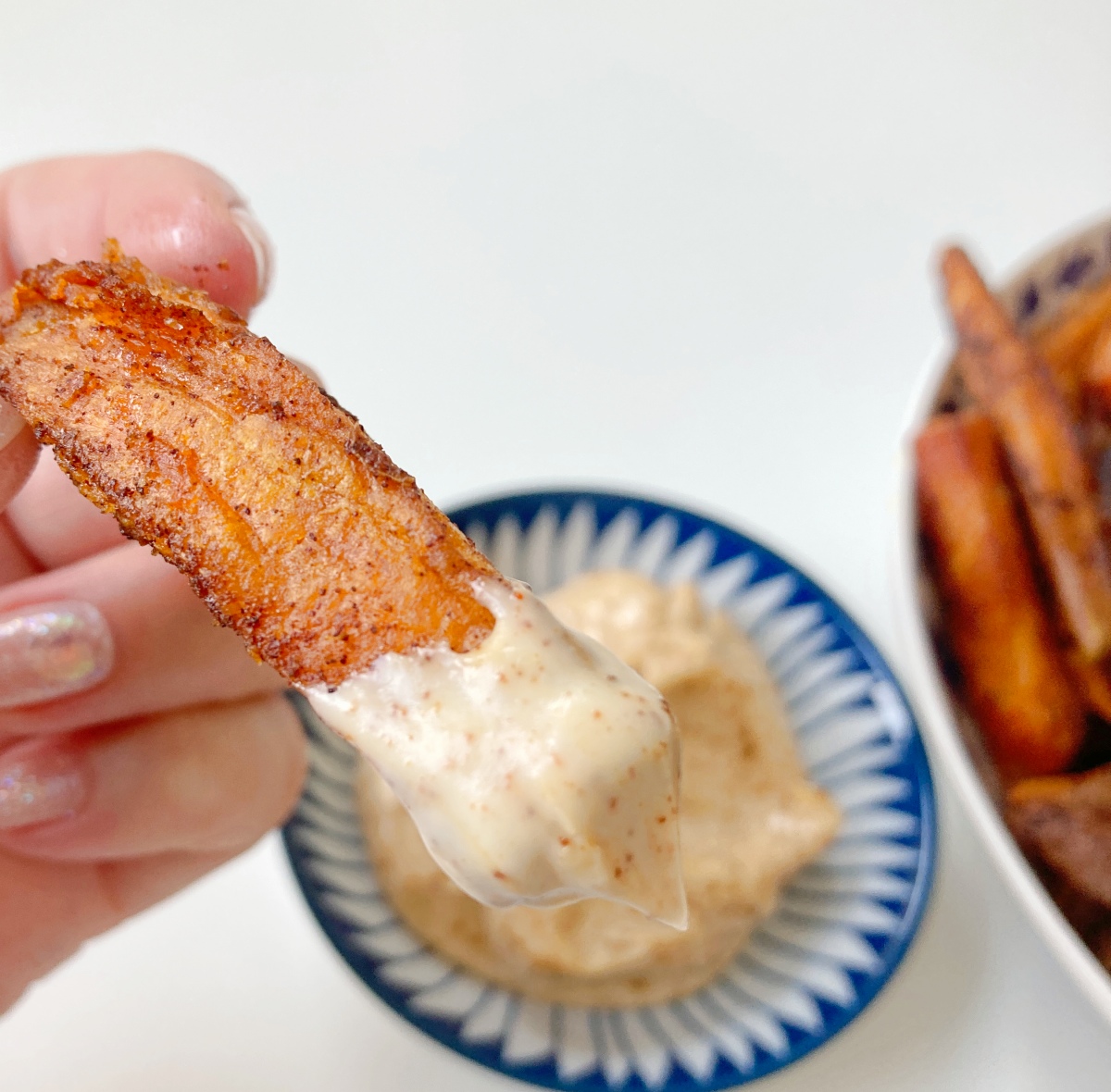 When it's time to serve these I like to make a simple dipping sauce by adding some ground, dried chipotle to some mayo. But, these would also be great with a sweet BBQ sauce if you just really wanted to get some sweetness in there. Either way, this simple recipe gives you another delicious way to make sweet potatoes that isn't sickly sweet, yet has all the warming flavors of pumpkin pie spice.
Pumpkin Spice Sweet Potato Fries
Serves 4-6
1h 25m prep time
1h 5m cook time
111 calories
Ingredients
4 medium sweet potatoes
3 teaspoons olive oil
2 1/2 teaspoons pumpkin pie spice
1/2 teaspoon cayenne pepper
1/2 teaspoon sea salt, plus extra for serving
Preparation
Preheat oven to 375˚F. Arrange sweet potatoes on baking sheet whole. Bake for 35 minutes, then remove from oven. Allow to cool for 20 minutes then slice into fries or wedges and arrange on baking sheet.
Drizzle with olive oil, then sprinkle with pumpkin pie spice, cayenne pepper, and salt. Bake for 45 minutes at 415˚F or until golden brown and crisp on outside, turning halfway through. Sprinkle with salt to taste and serve with sweet BBQ sauce, chipotle mayo, or ketchup for dipping.
Recipe adapted from Food Network.
SKM: below-content placeholder
Whizzco for 12T