Her sauce technique is so simple.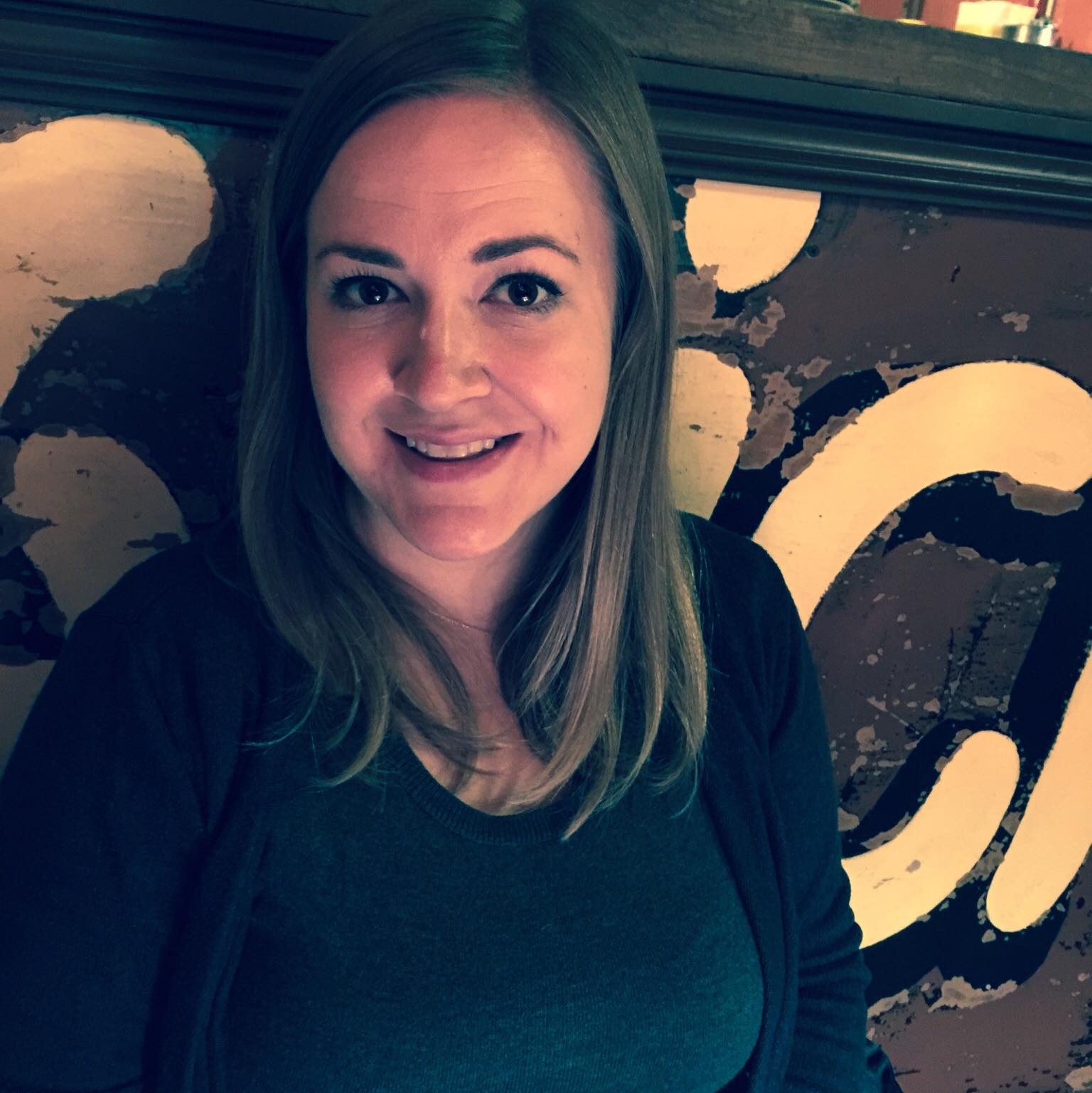 Kristy Norrell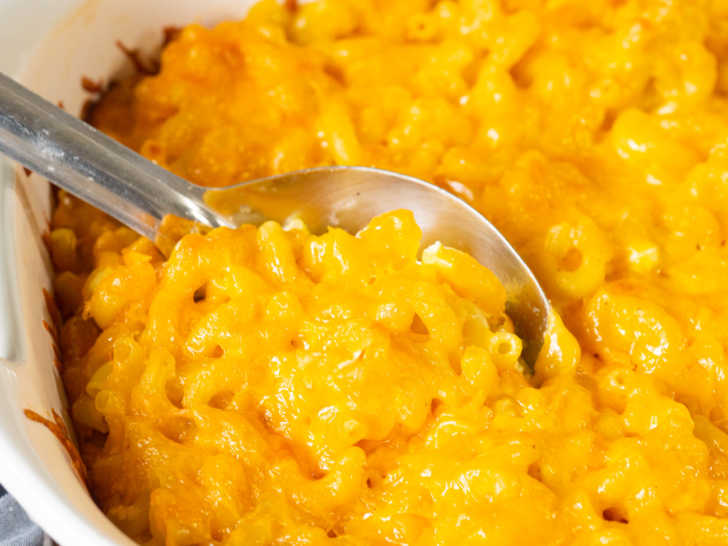 Macaroni and Cheese is my very favorite food. I am partial to it baked, but I will not shy away from a quick stovetop version. While I've relied on Martha Stewart's Perfect Mac and Cheese recipe for years now, it's always good to try new things and when I saw how simple (and reportedly delicious) Paula Deen's version was, I knew it was a must-try. Well, friends, the reports are true – it is truly delicious, and her unique sauce technique makes it easy enough to whip up on any weeknight. (And if you're asking me, any recipe that makes it easier to bring more Mac and Cheese into your life is one worth keeping.)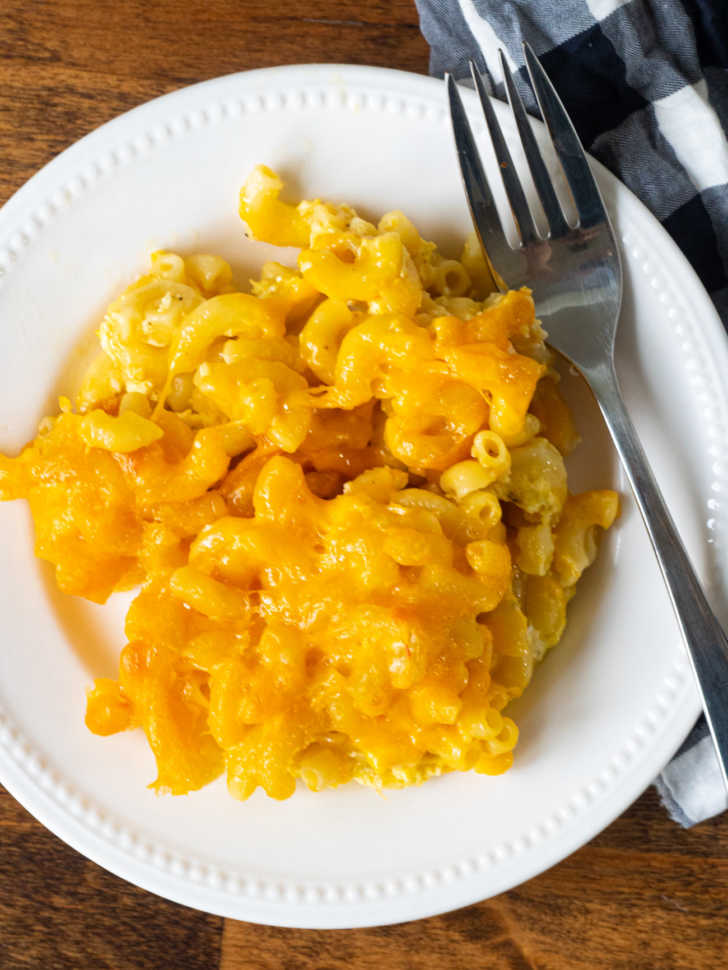 So Paula's technique here is interesting. Rather than starting with a roux to build a sauce on the stovetop (what I'm generally accustomed to), she adds butter and shredded cheese to a bowl of freshly drained, still hot macaroni.
You stir those together to give the cheese a chance to melt a bit and then pour the mixture into a baking dish.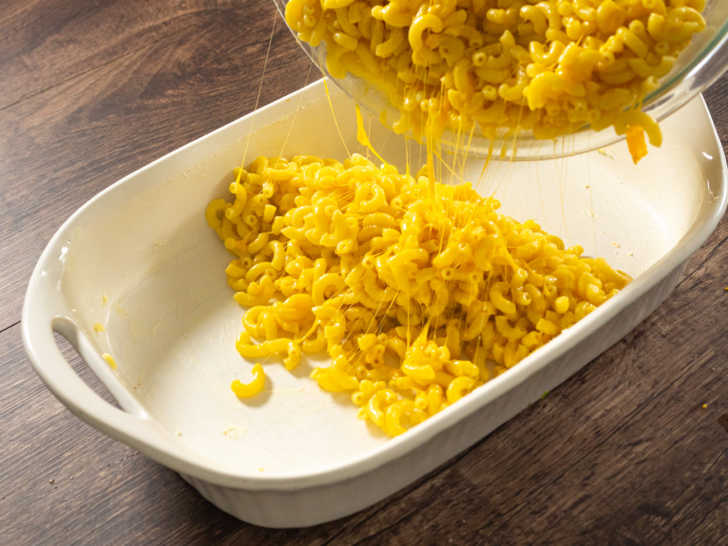 Then, you whisk together some sour cream, half-and-half, and eggs and pour the mixture over the macaroni/cheese mixture. So you're not really building a separate sauce, you're counting on the oven to bring it all together.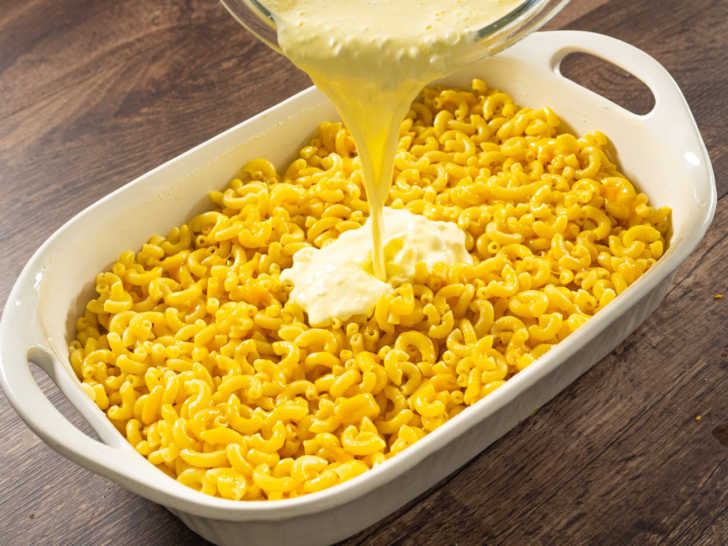 And then, of course, there's some cheese on top that's baked until it's beautifully golden brown with those irresistible crunchy edges.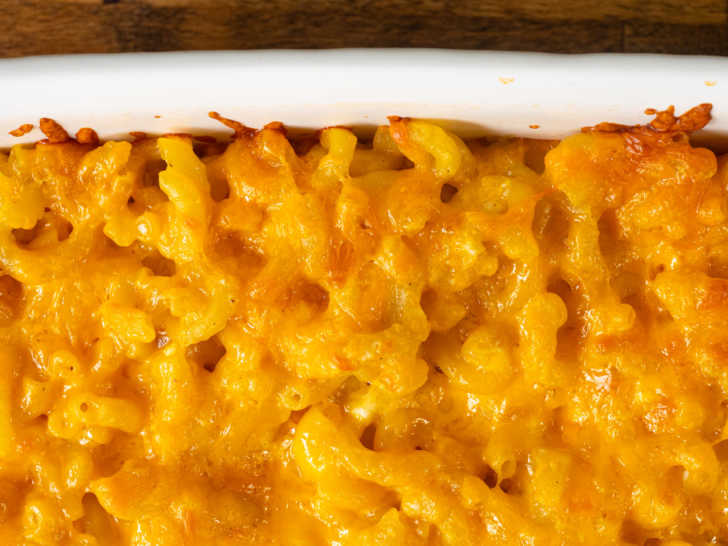 I've always been under the impression that building a bechamel and carefully melting cheese into it was the consummate way to make a creamy mac and cheese, but Paula has showed me that there are other options out there. While this is not the absolute creamiest mac I've ever had, it's still plenty creamy (and cheesy too) the process is so easy!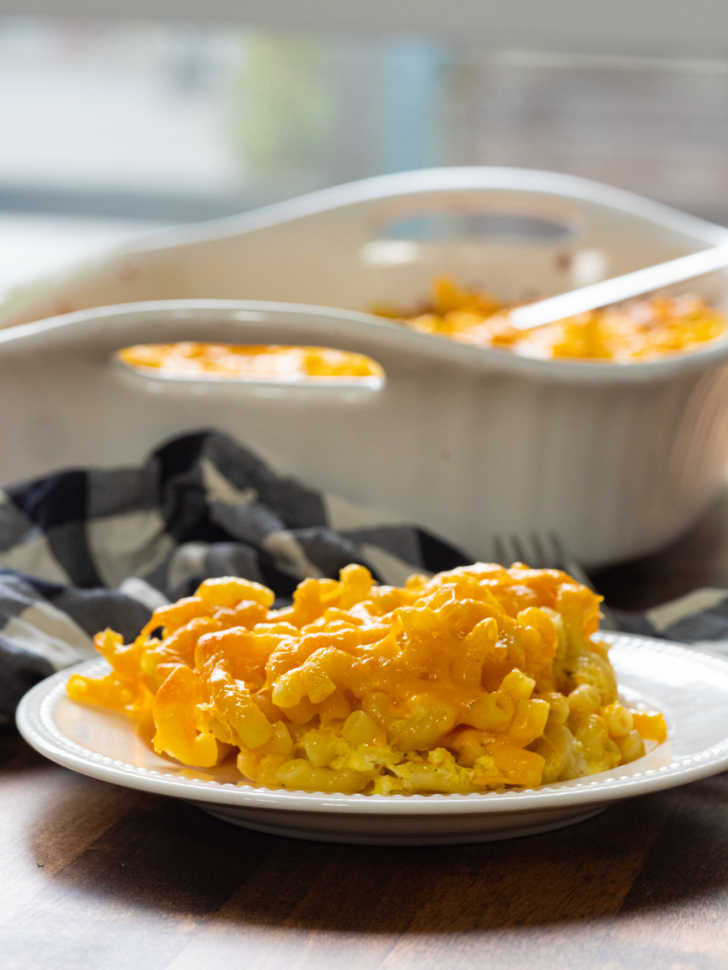 I will definitely be using this technique more often. It's as easy as making a quick stovetop mac (maybe even easier) and yet you get all the best parts of a baked mac too. Her use of sour cream is genius – a nice tang to balance out the richness of the butter and cheese. I could see adding a touch of nutmeg or ground mustard to it, but it's an outstanding Mac and Cheese as-is and definitely worth adding to your repertoire.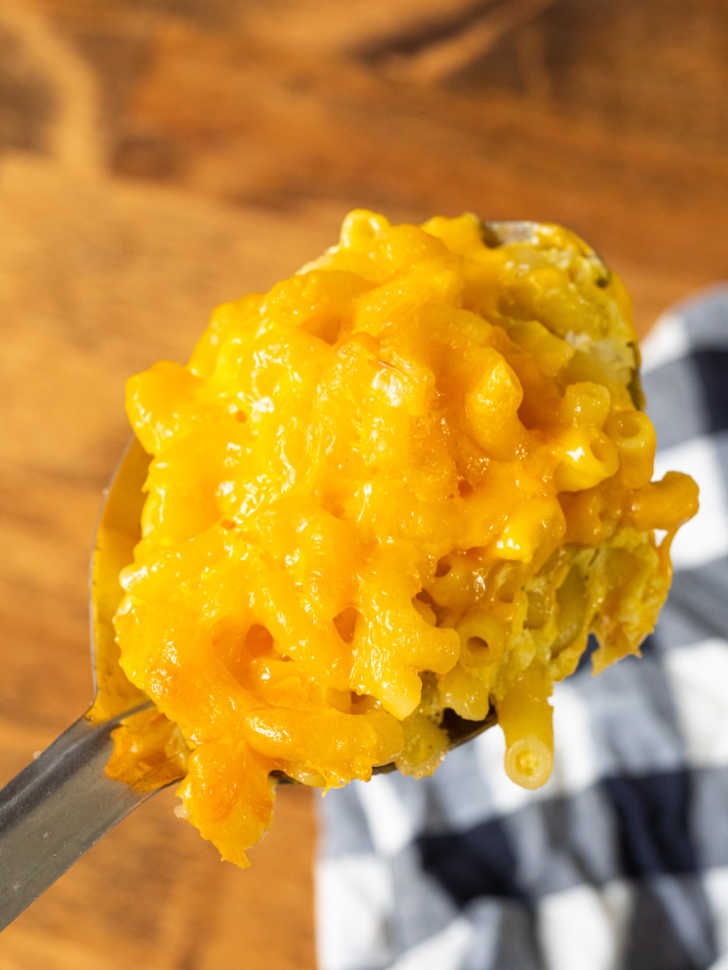 Paula Deen's Mac and Cheese
Serves 6
5m prep time
40m cook time
Ingredients
4 cups macaroni, cooked and drained
4 tablespoons butter, diced
3 cups sharp cheddar cheese, grated and divided
1/2 cup sour cream, at room temperature
3 eggs, at room temperature
1 cup half-and-half, at room temperature
Kosher salt and freshly ground black pepper, to taste
Preparation
Preheat oven to 350°F.
While macaroni is still hot, place in a large bowl along with the butter and 2 cups of the cheddar.
In a separate bowl, whisk together the sour cream, eggs, half-and-half, and salt and pepper until smooth. Add to macaroni and stir to combine.
Transfer to a baking dish, top with cheddar and bake until top is golden brown, 30-45 minutes.
Enjoy!
Recipe from Paula Deen.
SKM: below-content placeholder
Whizzco for 12T