Seafood Pasta Recipe: Tagliatelle with Sardines & Tomatoes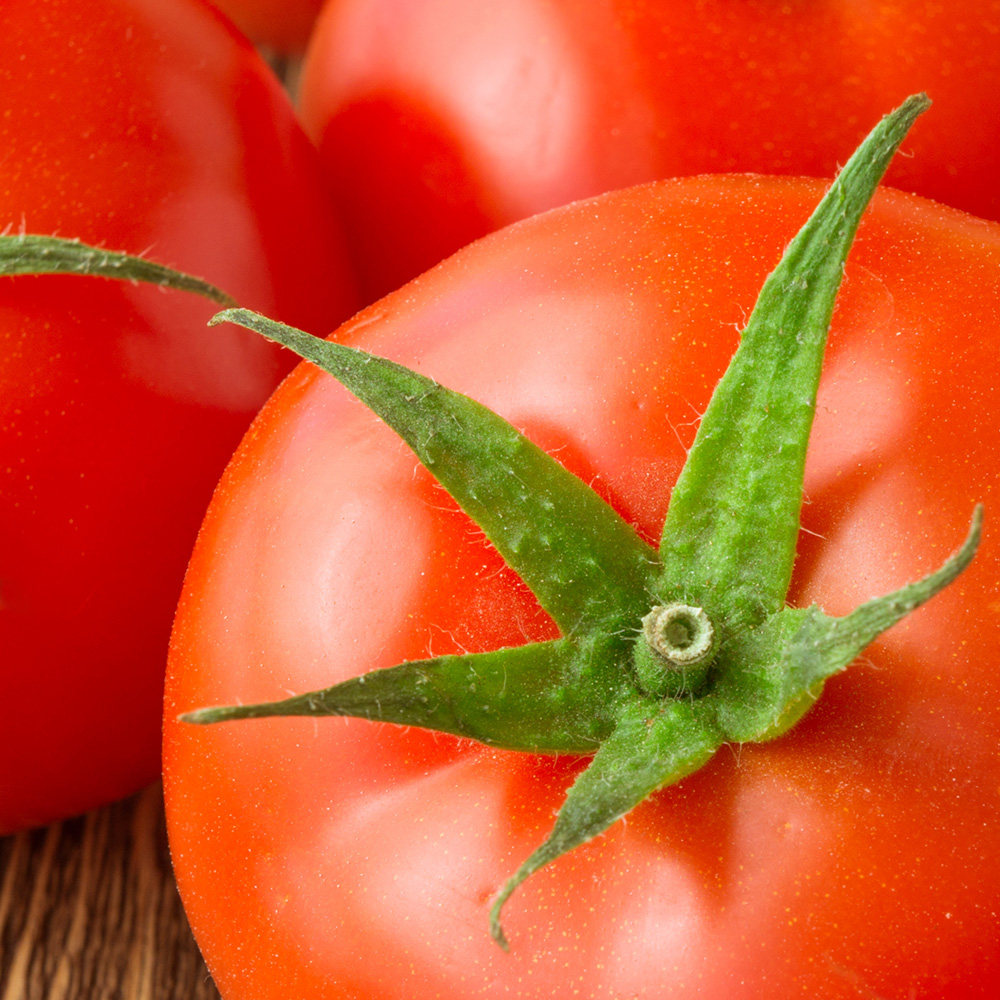 12 Tomatoes
Things can get kind of heated between loved ones or strangers when it comes to sardines; you either love them or hate them. This dish is a like a magical olive branch that reaches out to all the sardine haters and shows them the light–that these tiny fish aren't disgusting, but delicious! This pasta is simple in theory but really packs a punch in terms of flavor. Using good extra-virgin olive oil is key here, since that's what we build the whole sauce on, but the addition of fresh tomatoes, garlic (you can never have too much), basil, pine nuts and red pepper flakes really take things up a notch.
This is one of those super versatile meals that you could whip up after a long workday or you could just as easily present it to guests as something that you finely crafted for an elegant dinner party .the choice is yours, but you should definitely try it!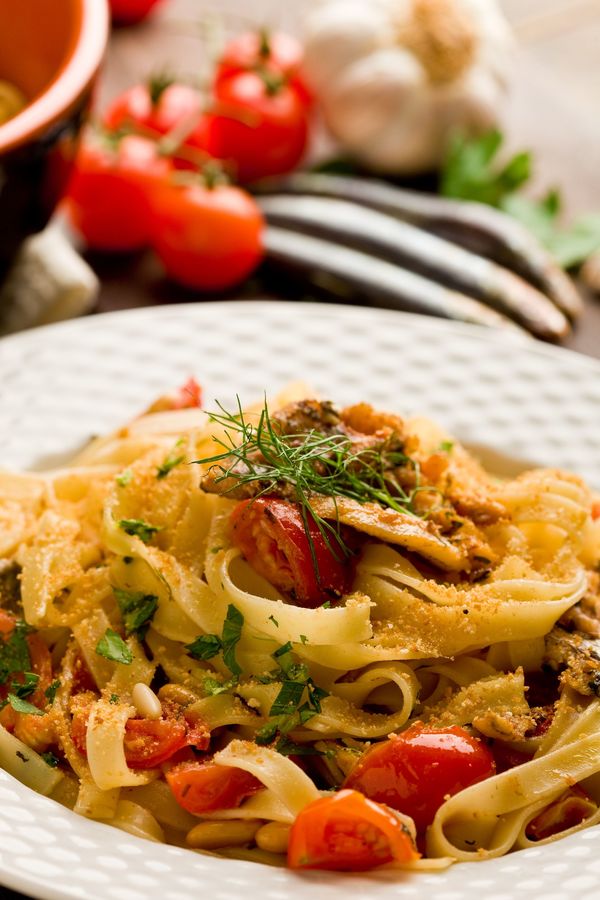 Sardine Tagliatelle
Serves 6
Ingredients
1 pound tagliatelle or fettuccine pasta
1-2 cans good quality sardines (packed in oil)
1 1/2 cups cherry tomatoes, rinsed and halved
5 cloves garlic, minced
1/3 cup basil leaves, chopped
1/4 cup pine nuts
2 tablespoons extra-virgin olive oil
1 teaspoon crushed red pepper flakes
kosher salt and freshly ground pepper, to taste
Parmesan cheese, to taste
Directions
Bring a large pot of salted water to boil over high heat and cook pasta according to packaging directions, or until al dente. Drain and set aside.
In a large pan, heat olive oil over medium-high heat and sauté tomatoes, stirring frequently, until softened. About 8 minutes.
Add garlic and red pepper flakes and cook for another 2-3 minutes. Stir frequently so garlic doesn't burn.
Once fragrant, add sardines and use wooden spoon to slowly break them down into smaller pieces.
Add basil and pine nuts and mix together. Cook for 1-2 minutes and season with salt and pepper.
Pour pasta into the sardine tomato mixture and toss until everything is incorporated and coated in sauce.
Transfer to serving bowls and garnish with Parmesan cheese. Serve immediately.
Recipe adapted from Wishful Chef
SKM: below-content placeholder
Whizzco