Who doesn't love a good curry? Not us! There hasn't been a curry out there that we haven't found tasty and comforting. Which is why we decided to put together this list of a few of our favorites! Most are easy to make for a weeknight dinner and don't require getting any hard to find ingredients. Give them a try and see which your family eat the fastest!
---
Creamy Curry Chicken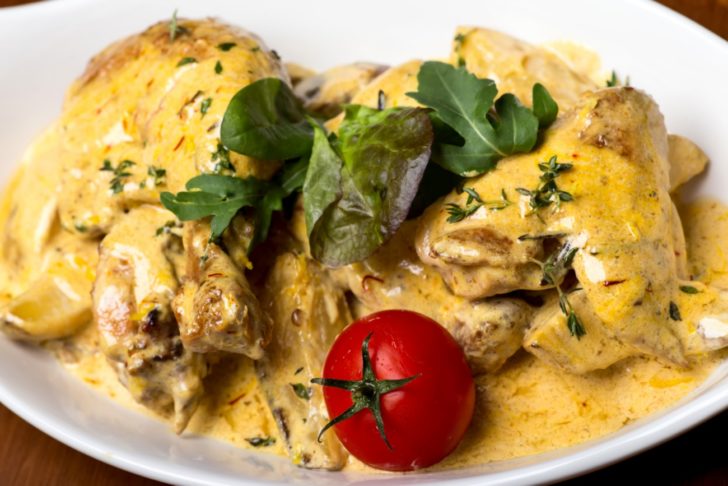 If you're like us, finding a dinner recipe that is quick, easy, and can be done in one pot or pan is a way to stay sane during the weeknight dinner rush. Like so many families, we often fall back on some form of chicken for dinner. And while chicken is great and super versatile, it can feel a bit uninspired. If you're looking for a way to pep up tired chicken, look no further than this super easy and delicious curry chicken dinner. Get the recipe here.
---
Easy Coconut Curry Shrimp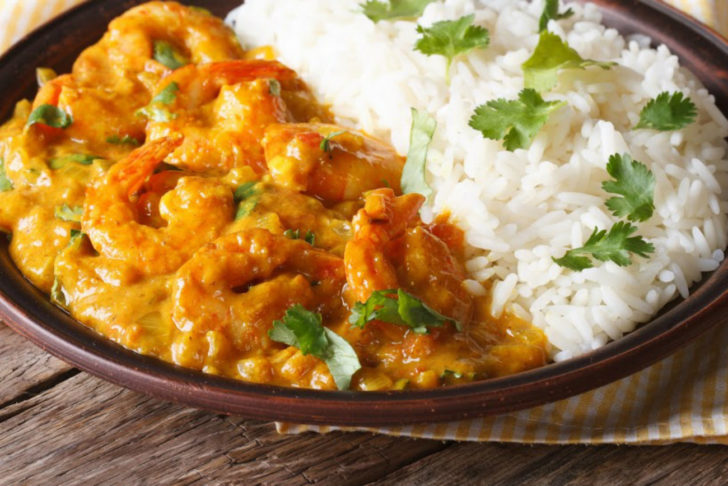 When the weather is cold, we crave something spicy and filling for dinner. It can be tiring to cook after a long day of work, but with this coconut curry shrimp it doesn't have to be. Using some extra ingredients and a few easy steps, we have reinvented basic coconut shrimp into a warm, comforting meal. It may be tempting to eat it all, but save a serving or two – the leftovers taste great heated up for lunch the next day! Get the recipe here.
---
Slow Cooker Basil Chicken And Coconut Curry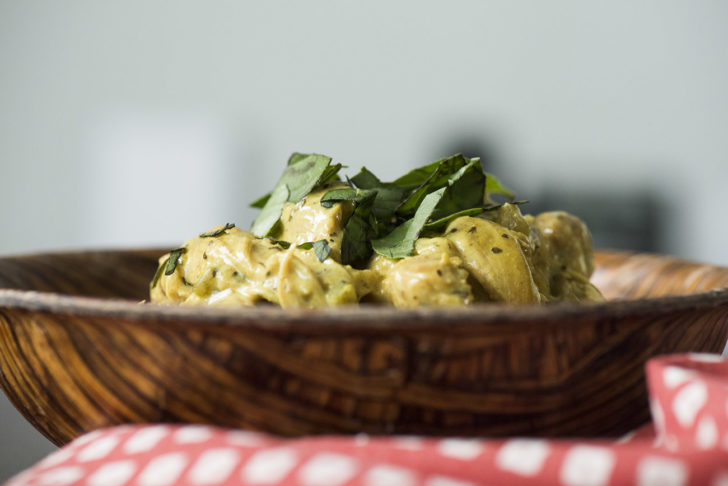 We've tried just about every classic stew in the slow cooker, but, for some reason, hadn't tried making many Asian-inspired recipes in it…cue this tasty basil chicken coconut curry. It seems like a total no-brainer to us now, given how easy it was to make and how amazingly it turned out…why we hadn't attempted a slow cooker curry before is still a mystery to us, but at least we now know how good it is! Get the recipe here.
---
Bombay Beef Mushroom Curry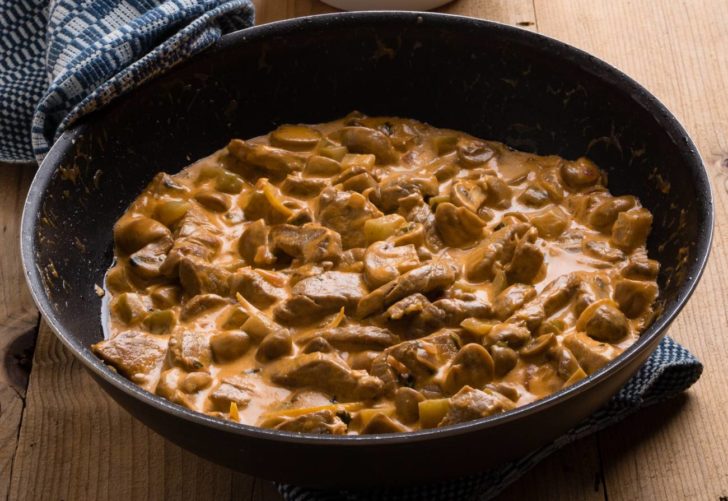 Stew meat tastes best when it's been slow cooked and well seasoned, and that is exactly what we try to do here, taking the time to break down the meat into morsels of beefy tenderness mixed with a sauce that is positively drool-worthy. Curry is, in general, a combination of herbs and spices that are mixed into a sauce, so a typical curry will include cumin, turmeric, coriander, ground ginger, and a little bit of chili powder. This spice mixture is turned stirred into an amazing sauce that's made with beef stock and coconut milk. Beef stock adds a depth of flavor, while coconut milk makes the sauce extra luxurious and rich. Basically, I could drink the sauce on its own! Get the recipe here.
---
Chicken, Potato, and Cashew Curry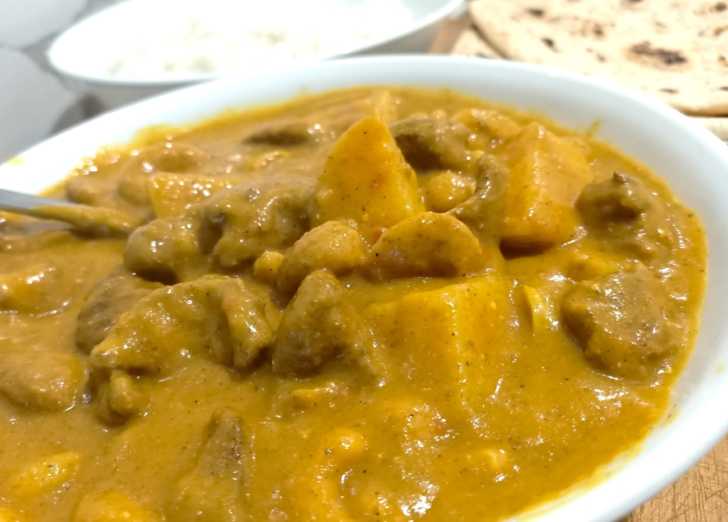 This Easy Chicken and Cashew Curry combines some of the best Indian and East Asian herbs and spices to create a delightfully creamy yet indulgent, warm, and companionable meal. Our recipe below is simple to follow and takes only half an hour to cook. It's a fantastic introductory curry for kids or adults who aren't usually fans of heavily spiced or hot Indian curries. Get the recipe here.
---
Lamp And Sweet Potato Curry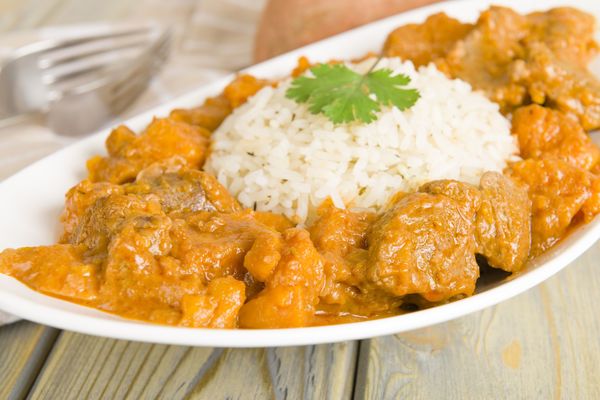 Stews are one of the things that keep us going during the day once the weather turns cold. There's something about coming home and getting to eat a warm, flavorful and filling dish that brings a smile to our face and gives our family something to bond over. This lamb and sweet potato stew is perfect for those days because, even though there are a lot of ingredients (necessary, we promise!), it's not at all complicated to put together! That we end up with a meal that has such complex flavor, always surprises and impresses us, and we're sure you'll feel the same! Get the recipe here.
SKM: below-content placeholder
Whizzco for 12T