The Italian pick-me-up gets an American twist.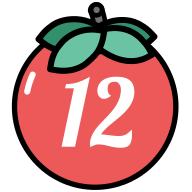 Victoria Brittain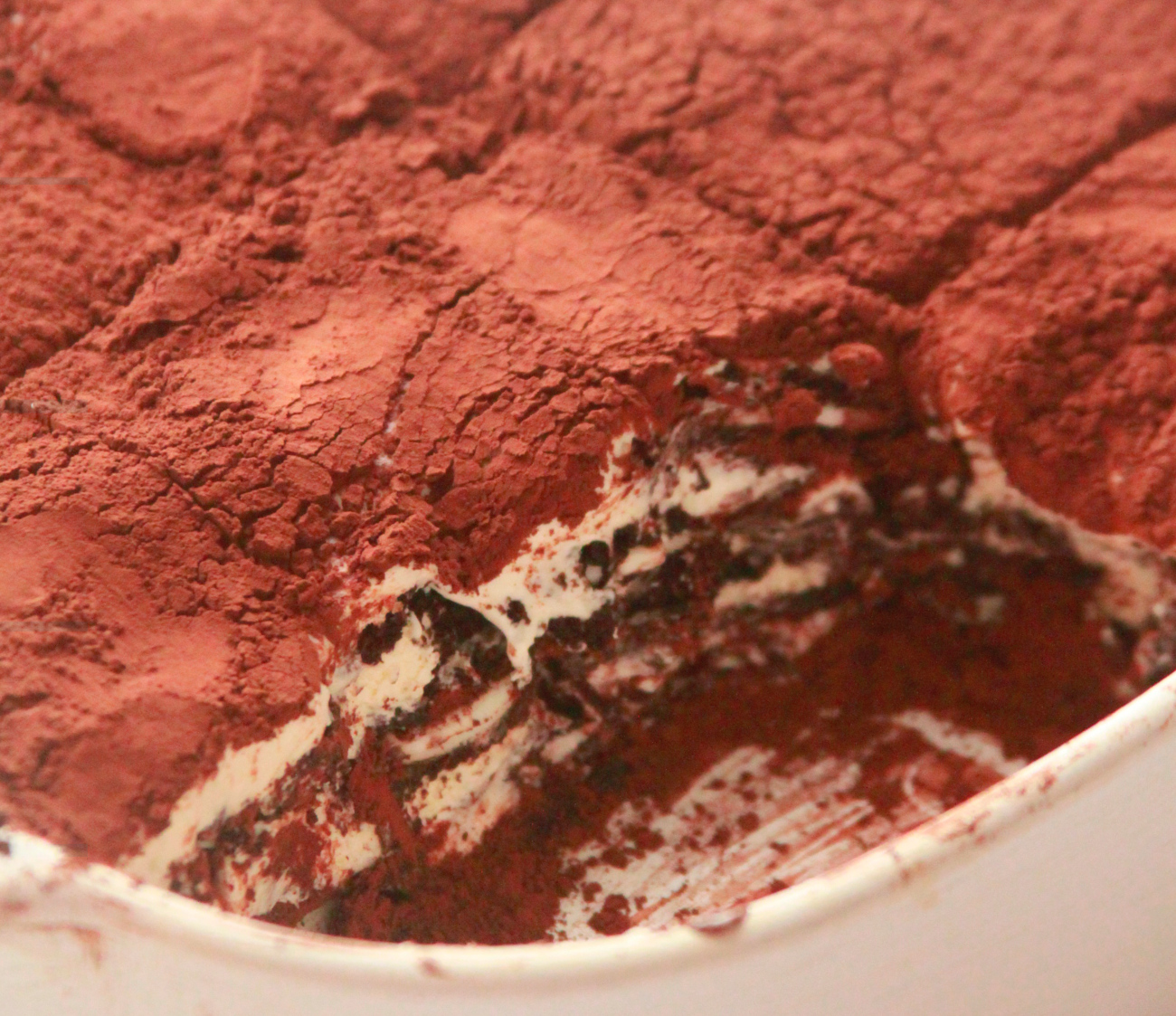 The literal meaning of tiramisu is pick me up or cheer me up in Italian and that is exactly what a dreamy combination of creamy whipped filling and concentrated espresso. And while a classic is all fine and good, but having a twist on something doesn't hurt — enter the Oreo Tiramisu. A traditional Italian dessert cream is paired with America's favorite chocolate creme sandwich cookie for a decadent and whimsical dessert.
This recipe has some delicious deviations that will have very few people objecting to. The Italian zabaglione cream's mascarpone cream is swapped out for an easily accessible cream cheese. The espresso also gets exchanged for a strong cup of Joe.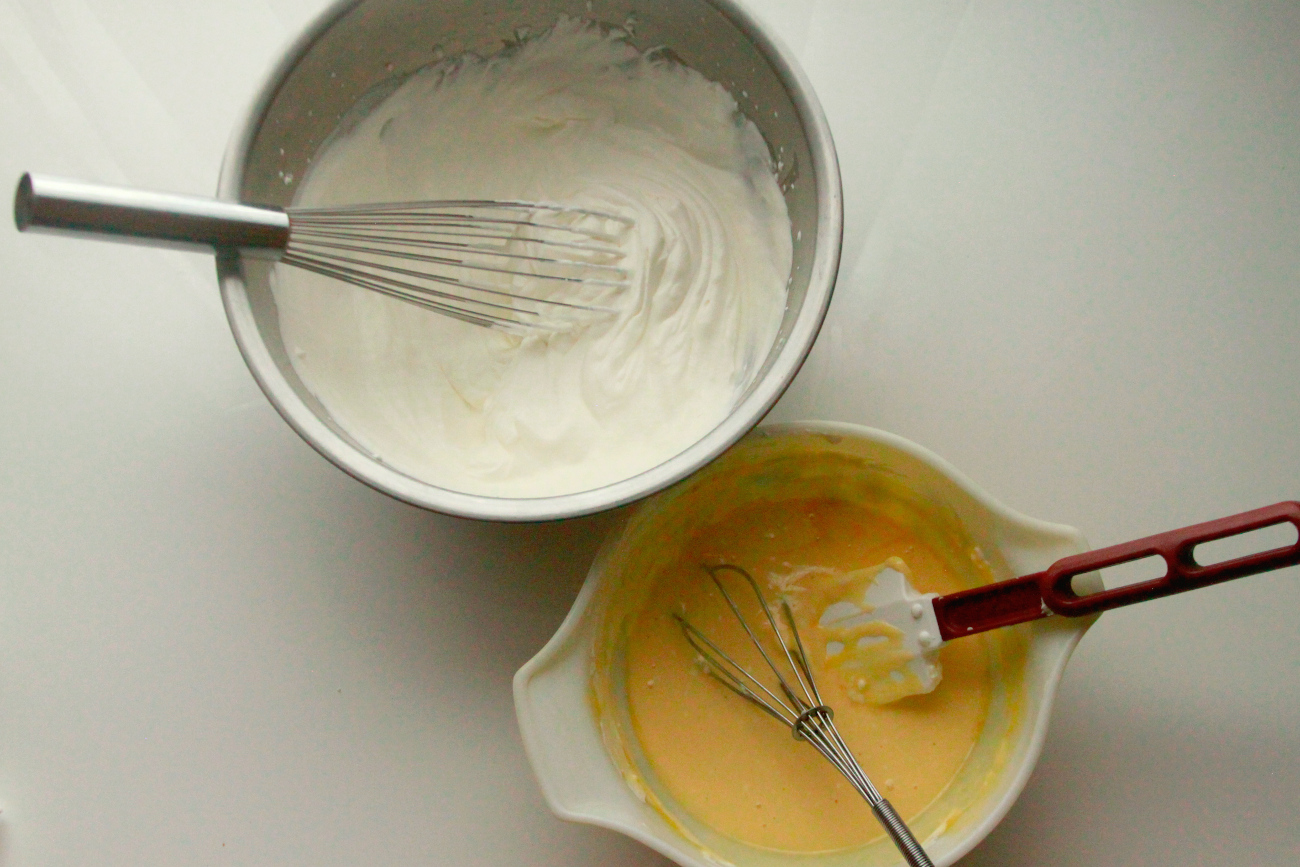 To start the recipe, you go about making the zabaglione filling. Over some simmering water, you place a bowl that has the egg yolks and sugar, whisking until the sugar dissolves and the mixture turns a pale yellow color and thickens slightly, it'll almost look like melted ice cream. Once the mixture gets to this stage, you go about straining the mixture to remove any odd egg lumps and let it cool to room temperature.
When the egg-sugar mixture gets to room temperature, mix the zabaglione mixture with softened cream cheese, followed by the whipped cream.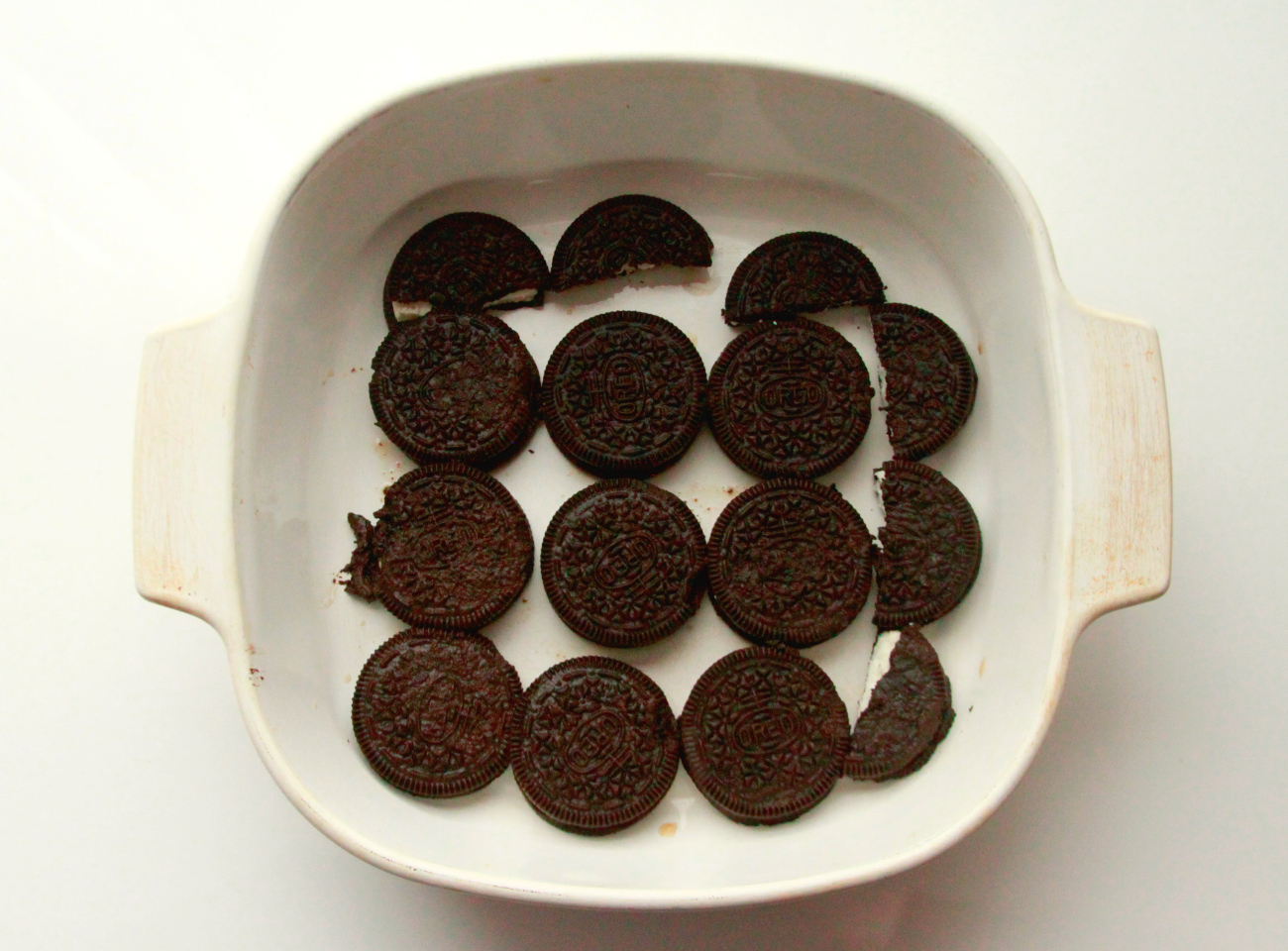 Now comes the fun part – assembling! Before you get started, you'll want everything ready to go — cooled coffee, cream mixture, and Oreos. Unlike lady fingers, which need a few seconds to absorb liquid, Oreos don't need a wait time. If you let the Oreos sit in the coffee, they'll dissolve into the liquid never again returning to a cookie form. Drop the Oreos in one at a time gives you the quick control needed. One at a time may sound daunting but these Oreos only need a quick kiss of coffee.
Layer your coffee-soaked Oreos into the bottom of an 8-x-8 pan. You may have to break some of the cookies in half to fit them all in.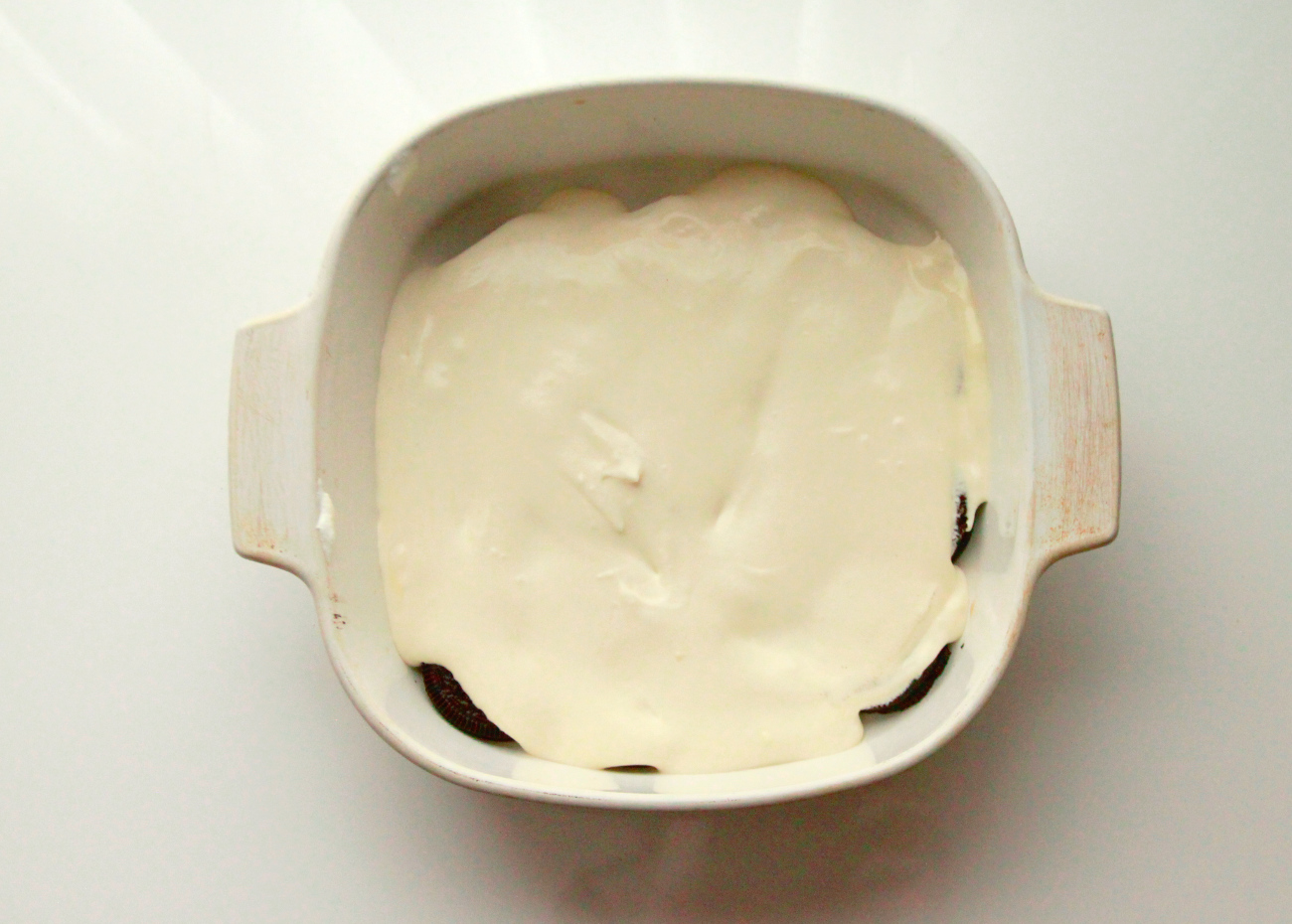 Next, layer the zabaglione cream into the pan.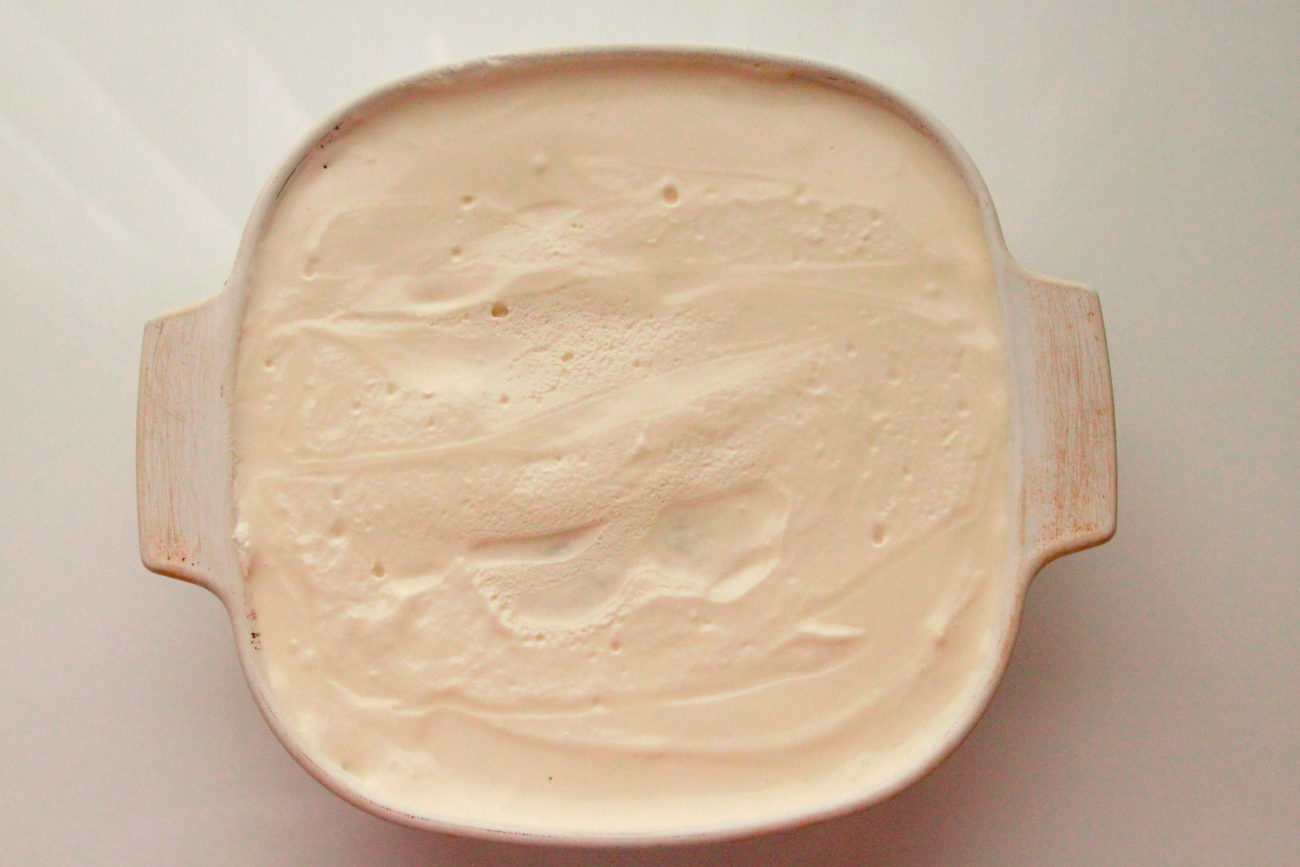 Keep repeating the process of Oreos, then cream until you reach the top of the pan. The final layer should be the zabaglione.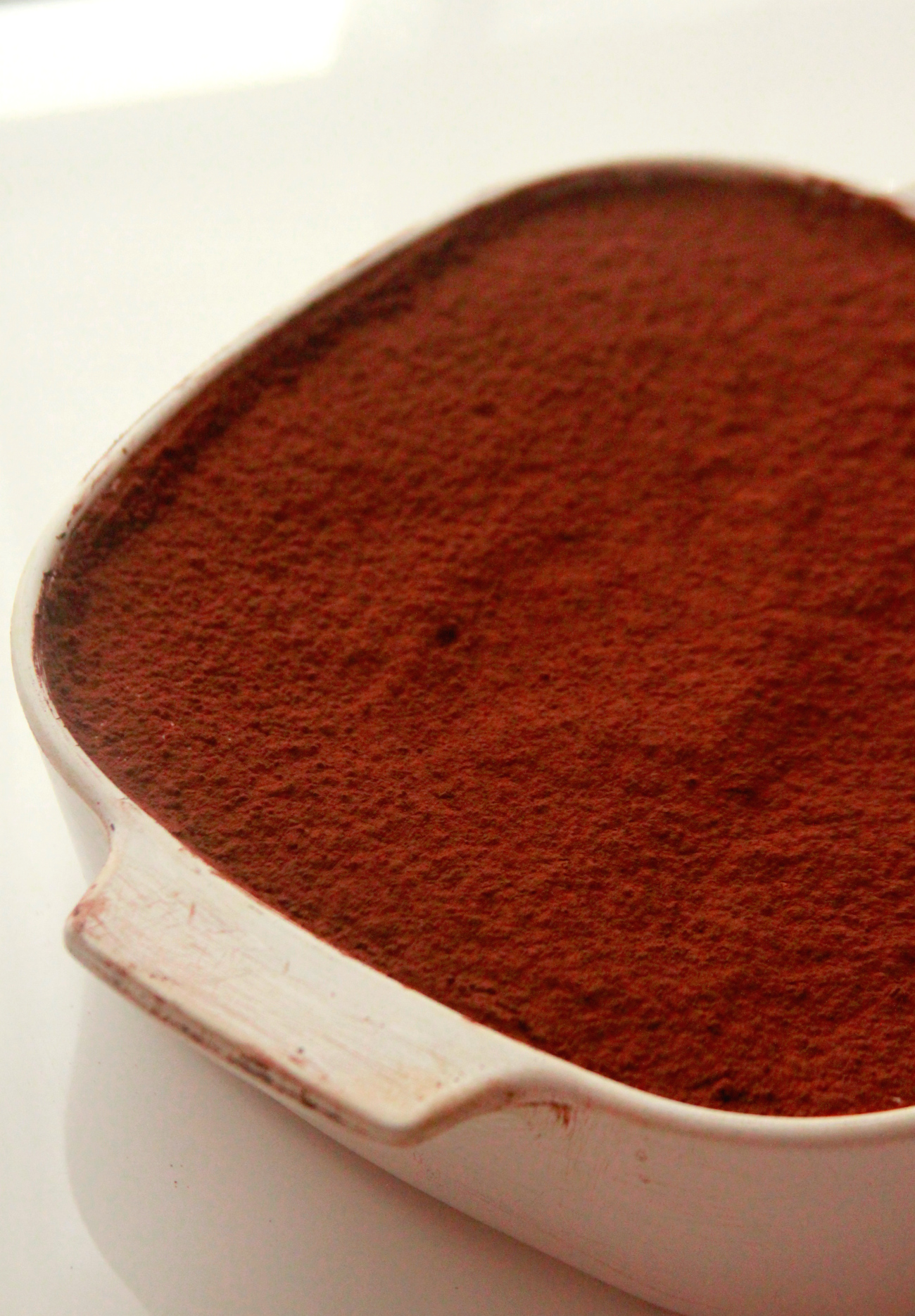 The hardest part follows — waiting. This tiramisu needs time to firm up. If you have a lot of time on your hands, you can simply put it in the fridge, but if you're short on time, pop the tiramisu into the freezer.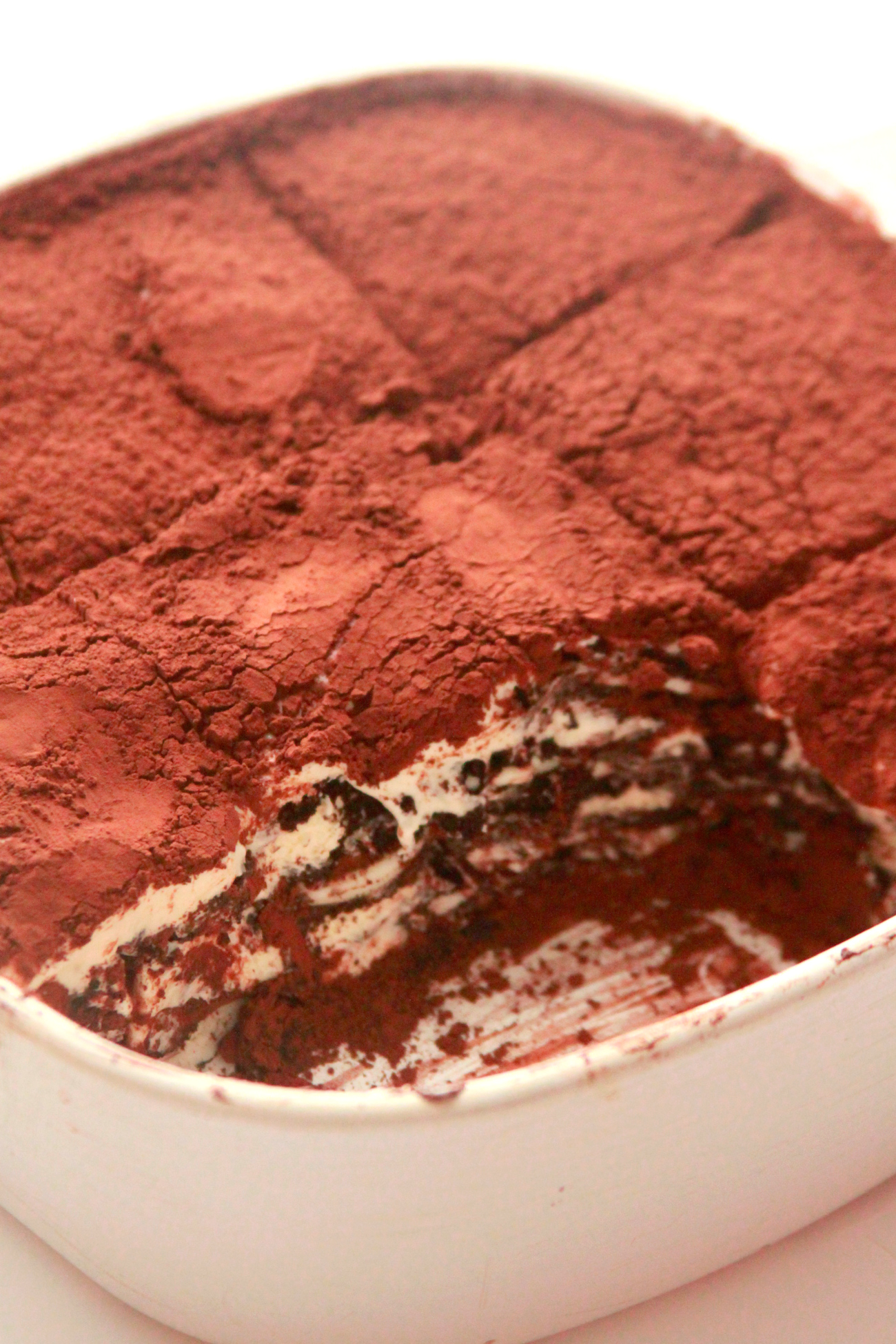 It's hard to cut into pieces but use a spatula to get to the bottom of the pan.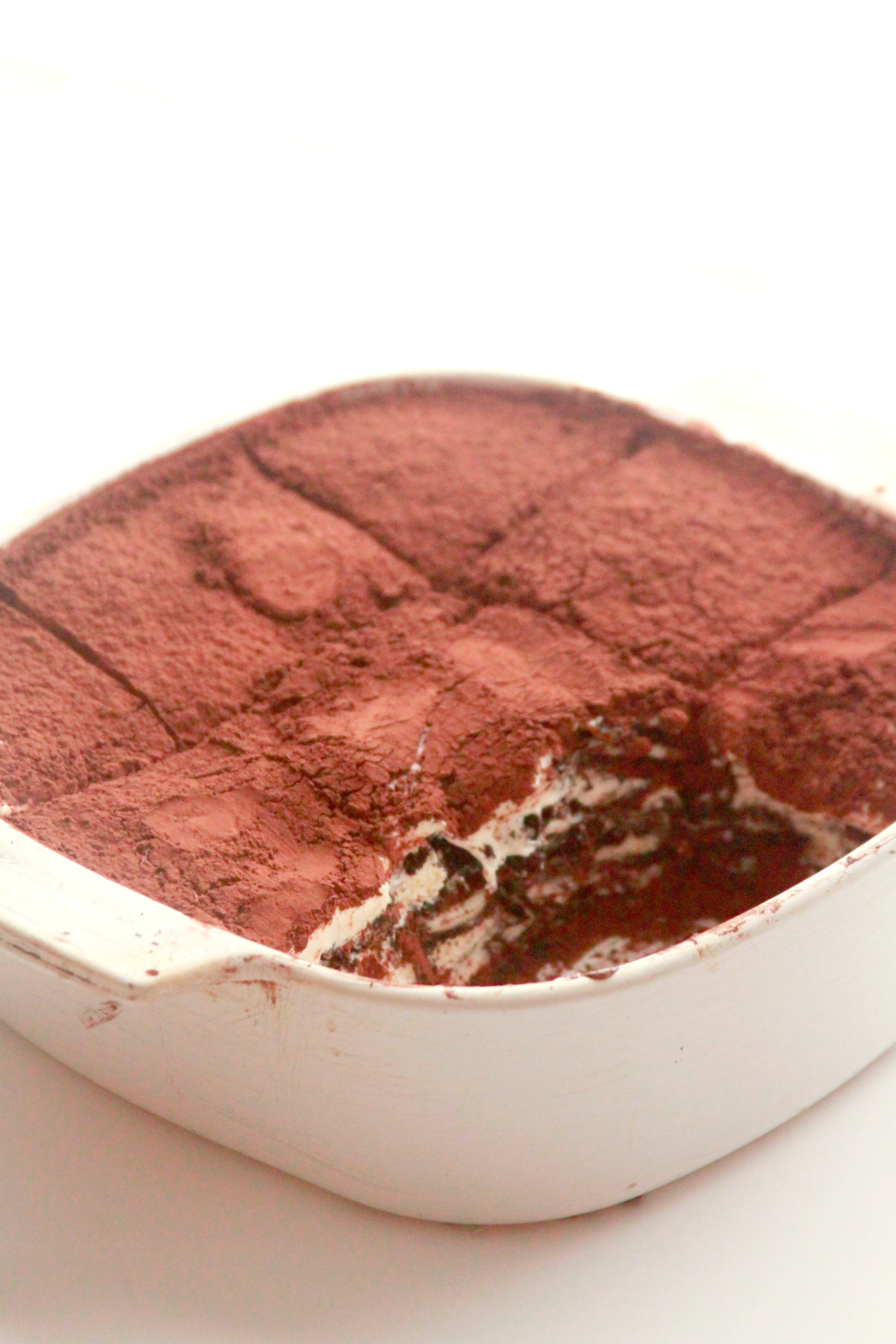 One bite of this Oreo Tiramisu, and you'll wonder what stopped you from trying it sooner.
The Oreos are laced with an aromatic injection of coffee and softened with creamy zabaglione that has a perfect tang from the cream cheese. Topping the tiramisu with cocoa powder balances the sweetness and drives home the chocolate flavor from the Oreos.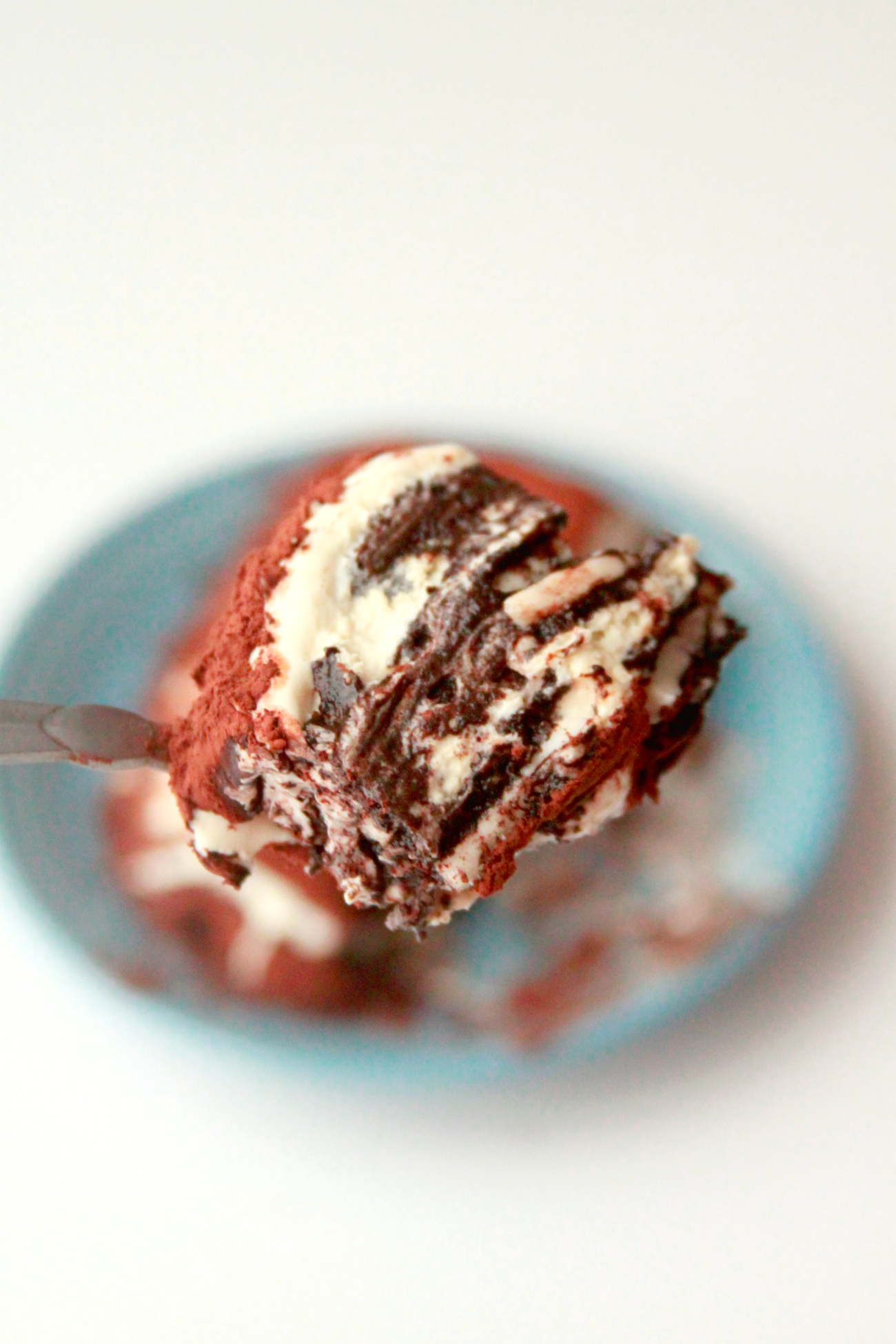 While this is a great dish to have in the refrigerator, it'd make a great icebox dessert as well that you can have on standby for any event or craving you have in the future!
Oreo Tiramisu
30m prep time
10m cook time
4h inactive
Ingredients
6 egg yolks, room temperature
1/2 cup granulated sugar
8 oz cream cheese, room temperature
1 3/4 cup heavy whipping cream
Family size package of double-stuffed Oreos
1 cup strong coffee, room temperature
Cocoa powder, for garnish
Preparation
Fill a small saucepan with water and set it over medium heat until it gets to a gentle simmer, lower flame.
Place a heat-proof bowl over the saucepan and whisk the egg yolks and sugar until the sugar granules dissolve and the mixture becomes slightly light in color, about 8 to 10 minutes. This makes it safe to eat the eggs. Let mixture cool to room temperature.
Beat egg yolks with cream cheese together until light and fluffy, set aside.
Whip heavy cream until stable peaks form. Fold in cream cheese-egg mixture. Add in vanilla.
Dip Oreos quickly into the coffee, don't leave them in the coffee or else they'll dissolve. Place each dipped Oreo in a 8x8 square casserole dish. You may have to break a few Oreos in half to make them fit snuggly.
After you have one layer of Oreos, spoon in the cream filling, spreading it evenly over the cookies. Repeat the process until you reach the top of the dish. Gently cover with plastic wrap and refrigerate for at least 3 to 4 hours, preferably overnight. Before serving, dust with some cocoa powder, slice up, and enjoy!
Recipe adapted from The Domestic Rebel.
SKM: below-content placeholder
Whizzco for 12T