"We can't all be Batman" is something I find myself saying some version of every year around this time.
Change "bat" to "spider" or "super," and it still remains scarily accurate. How do we do this family Halloween costume thing and keep the kids interested and the adults from looking embarrassing? It's not easy, but it's doable.
Of course, pop-culture references are the go-to for Halloween costume ideas, but the generational gap makes this tricky. My kids don't know who the Flinstones are, for example. I certainly have never heard of half of the pop-culture references they try to explain to me.
If you want to create a lasting memory and capture some fun photos, though, you'll want to get this one right.
We've got you covered with some fun ideas to get the family coordinated! We present you with 11 family costume themes that aren't totally cheesy and that everyone in the family will love.
1. The Avengers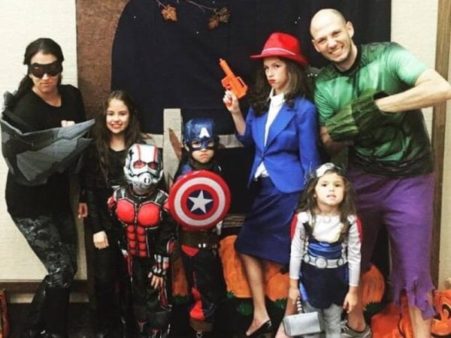 Superheroes aren't totally off the table. There are some really cool ways to allow the kids to be their favorite superheroes while keeping the adults out of spandex. The Avengers, for example, are relevant and have a character for everyone in the family — including characters like Black Widow, Scarlet Witch, and Nick Fury who can get away with wearing somewhat typical clothes.
2. Animal Costumes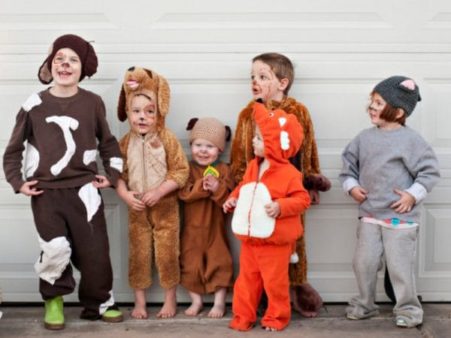 Good thing every kid has a favorite animal. Each person can pick what animal they want to be within a certain theme. What makes this theme even better is that animal costumes often come in comfortable adult onesies. Just be prepared to be flexible. If someone wants to be a shark while the rest of the family represents jungle animals, it still counts.
3. Greek Gods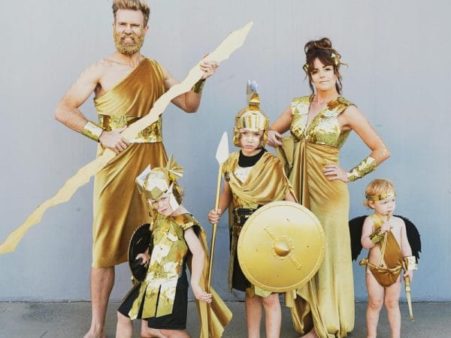 For the crafty family, this costume theme is an opportunity to showcase your skills. You'll need lots of metallic gold foil, craft foam sheets, hot glue, and some other tools. This tutorial from Tell Love and Party walks you through all the steps and materials needed to complete this look. It takes some patience, but the payoff is impressive.
4. Jurassic Park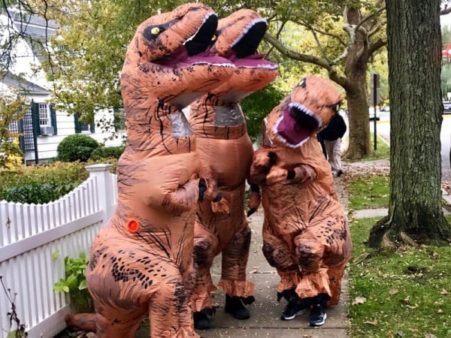 Thanks to the recent iteration of the film series, the younger crew calls it Jurassic World, but it's the same thing. It's dinosaurs — namely the scary, carnivorous ones. Because most dinosaurs indeed traveled in packs, it doesn't even matter if more than one kid wants to be the raptor. The more, the scarier!
5. Moana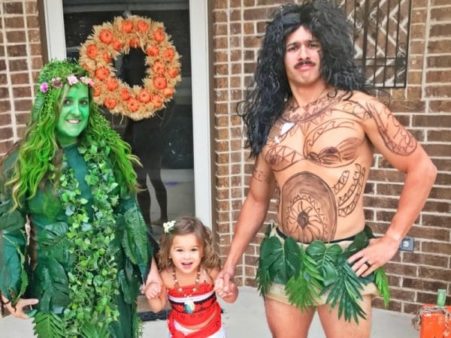 She's a new favorite Disney princess, technically chief. There are so many vibrant and kooky characters in Moana that there are plenty to choose from. Maui and Moana are the obvious choices, but there's Hei Hei the silly rooster, the green goddess Te Fiti, Moana's grandmother, the Chief, and a few more of the film's animals to choose from.
6. Stranger Things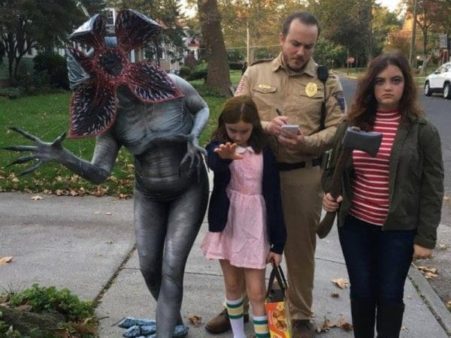 The super-popular Netflix sci-fi drama Stranger Things brings together nostalgia and current pop culture. We're talking '80s vibes that a quick trip to the thrift store can re-create. Hello Whimzy offers some creative character ideas that include even the tiniest family members as part of the cast.
7. Sports Theme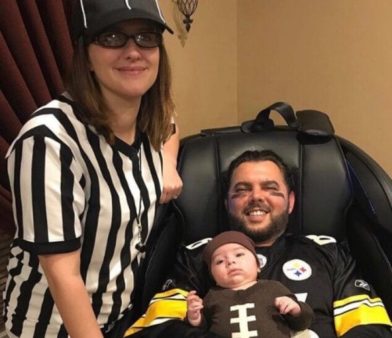 If sports are your family's thing, you can take a sports theme as far as you want. Dress up your crew as your favorite sports team. Sports jerseys aren't a one and done, because you can make good use of them even after Halloween. Apparently, babies make really good footballs.
8. Spooky Skeletons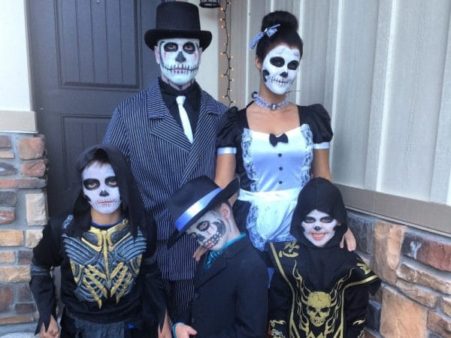 Skeletons are a pretty simple idea and a Halloween classic. Get creative and dress your skeletons in whatever you want. The thing about skeletons is they once had their own identity. If you use your imagination, you can pair skeleton makeup with whatever costume you want or just your regular clothes.
9. Zombies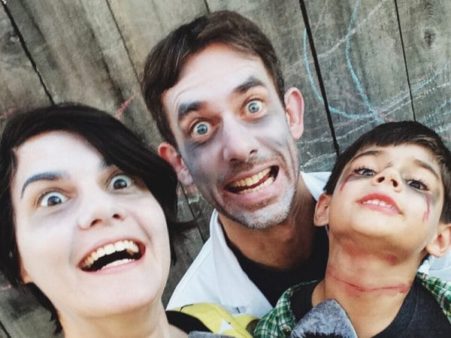 Already have dark clothing or tattered white T-shirts? You're one step closer to putting together a group of zombies. You'll also need some white face makeup to add to the effect and a well-practiced zombie walk. For a more convincing zombie on the more extreme side of things, check out this tutorial from The Spruce Crafts.
10. Wizard of Oz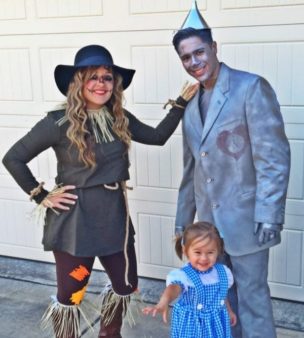 The Wizard of Oz is a timeless film that makes for some pretty classic costume ideas. The Wicked Witch, Glenda the Good Witch, and Dorothy plus the Scarecrow, Tin Man, and Cowardly Lion are such different characters that there's a way for everyone to express themselves and still stay on theme.
11. Harry Potter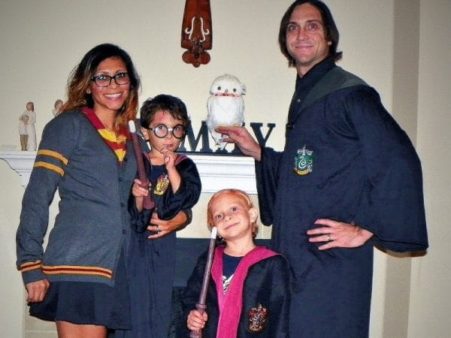 Who doesn't love Harry Potter? The store-bought costumes are everywhere. The DIY-er, however, can transform into almost any Harry Potter character with a quidditch robe, spindly wand, and red-and-yellow scarf. Totally the Bombhas 15 DIY costume ideas for the die-hard Potter fan.
SKM: below-content placeholder
Whizzco for 12T