This winter is sure to be a chilly one. There are already reports of a snowy September for a wide range of states, including Colorado. So, we are doing everything in our power to make sure that we are fully prepared for the turn of the season. When it comes to the winter months, we have two main goals: keeping the warm air in, and the cold air out.
The spaces beneath our doors are the biggest obstacle in this regard. They keep us from being able to enjoy the comfort that we truly deserve. These gaps are responsible for removing all of the warm air that we are trying to keep inside, and they allow the frigid winter air to intrude. So what do we do about these thieves? We make door guards, of course.
The ones that we have seen on television or in the stores are always way too expensive, though. When we do not have the money to spend on these costly solutions, it can seem like we are destined for another winter of suffering. Why should anyone have to spend all kinds of money just to take home a big tube?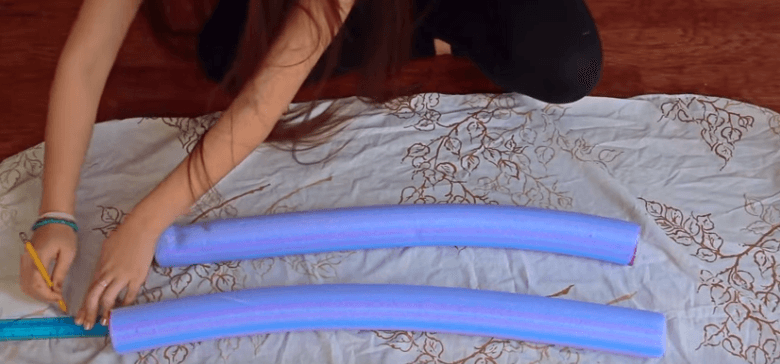 It's a question that needs answering and we are here to provide one. Meg Angela is on the case and her simple project will keep you from experiencing the arctic chill this time around. What more could anyone ask for? Now, you will have the chance to skip the usual spending and enjoy a far nicer door draft guard to boot!
That's what we call a win/win. In addition to the money that you are saving by receiving access to this new and interesting option, you are able to pocket the cash that you would normally be spending on the electric bill each winter. These costs have a way of adding up quickly. To be honest, we need a reprieve after spending big on the electric bill to keep the air-conditioned running all the time.
To learn more about the process, take a moment to check out Meg Angela's video. The DIY tutorial is not hard to handle and she's a wonderful teacher. As soon as you have had the chance to check out her handiwork, you'll want to share this one with your friends and loved ones now. Let's all do our part and help each other stay warm this winter!
SKM: below-content placeholder
Whizzco for 12T