This story originally appeared at American Web Media by Alexander Smith.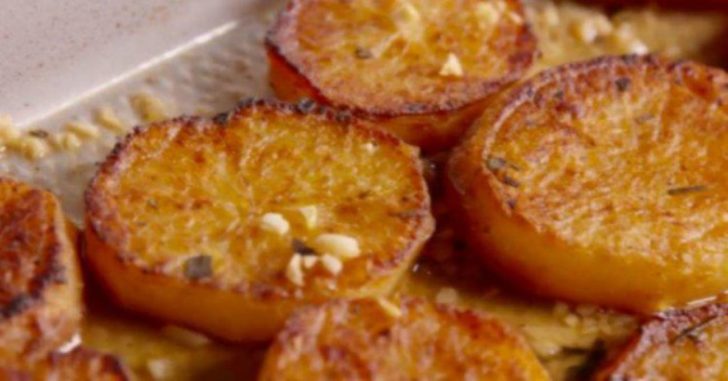 Potatoes are a food item that can get boring quickly. The reason for this is that people often fall into the habit of making potatoes the same way day after day. Who can blame your family for getting bored with the same kind of mashed or baked potatoes week after week? That's why this recipe is so popular – it takes a whole new spin on potatoes as an ingredient and is a mouth-watering dish that is to die for.
These are melting potatoes, and don't let the name fool you. The texture is not as simple as mashed potatoes. On the contrary, these potatoes have a very crispy exterior and an interior that is soft and delectable. Think the texture of crispy French fries on the outside and the creamiest mashed potatoes on the inside.
Melting potatoes are so decadent on the inside because they're loaded with butter, garlic, and a tasty broth, as well as fresh rosemary. If you're ready to revolutionize the way you cook potatoes for your family, this is the recipe to make it happen.
Melting potatoes are crispy on the outside and deliciously rich and moist when you bite into them. The contrast in textures should be enough to get your mouth to salivate.
Gather the following ingredients and items:
Yukon Gold potatoes
Melted butter
Olive oil
Rosemary
Salt & pepper
Chicken broth
Garlic, minced
A baking sheet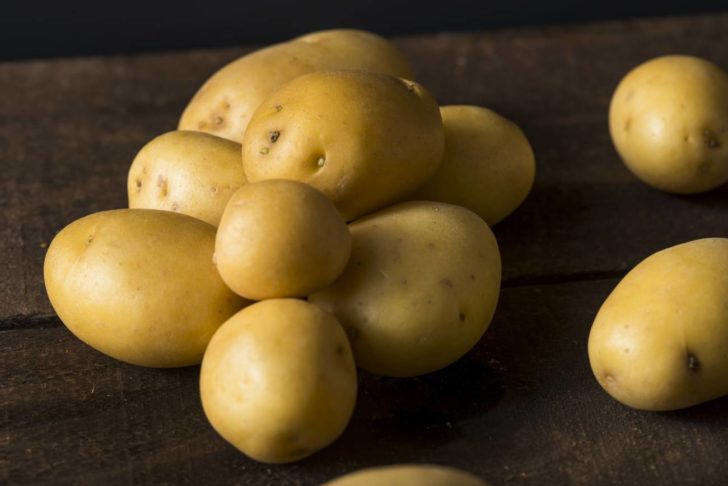 Preheat the oven to a temperature higher than usual. For melting potatoes, you will need the temp to be set to 500°F. This can take as long as 20 minutes, so get started early.
Coat a baking sheet with cooking spray or line with parchment paper.
Next, peel and slice the Yukon Gold potatoes into 1-inch disks. Make enough to cover a baking sheet but still leave a little bit of space between each potato round.
Toss the potato slices in a generous mixture of melted butter, olive oil, rosemary, salt, and pepper. Then place each round on the prepared baking sheet.
Bake for 15 minutes on each side.
Douse the potatoes with chicken broth then slather with minced garlic. Bake for another 15 minutes.
Cool before serving.
When you bite into these delicious potatoes, you'll see why they're the perfect way to change up potatoes on your dinner table. These are an easy side dish for the dinner table or a fun appetizer to serve at a party for a big game.
What do you make of this melting potatoes recipe?
SKM: below-content placeholder
Whizzco for 12T