1, 2, 3, 4…We declare a sign war!
Well, to be clear we didn't, the McDonald's and Dairy Queen businesses in the city of Mashfield, Missouri did. The first shots fired came from McDonald's after they posted this particular sign below: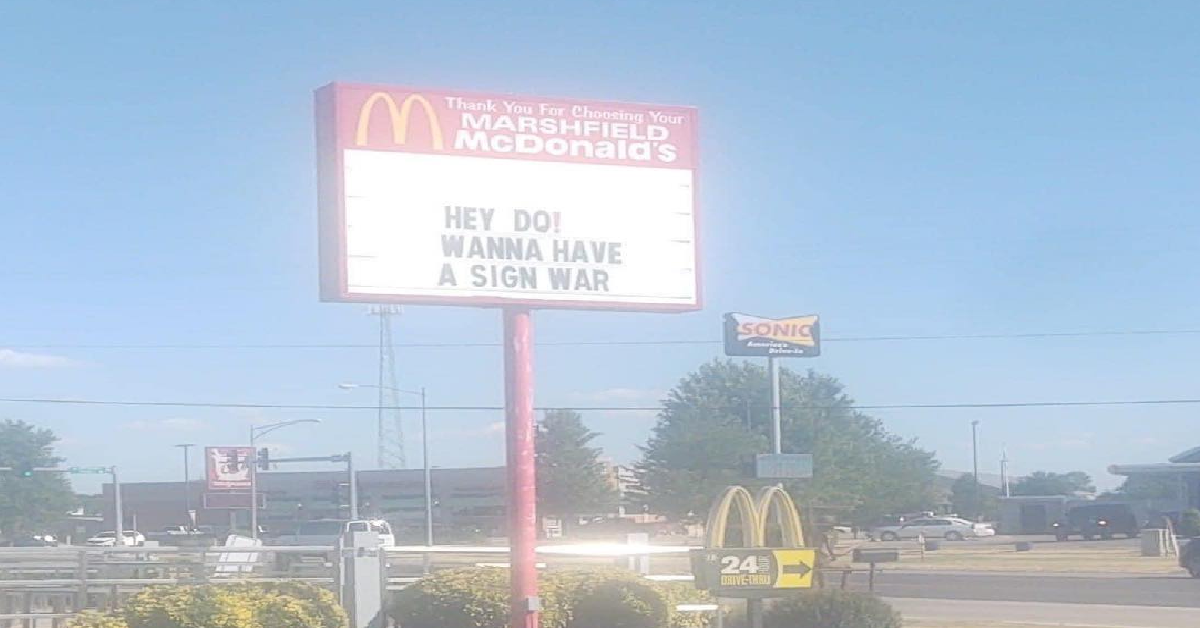 The fast food giant ended up challenging its rival Dairy Queen to a war of signage, and DQ did not back down. They immediately responded with the following message below: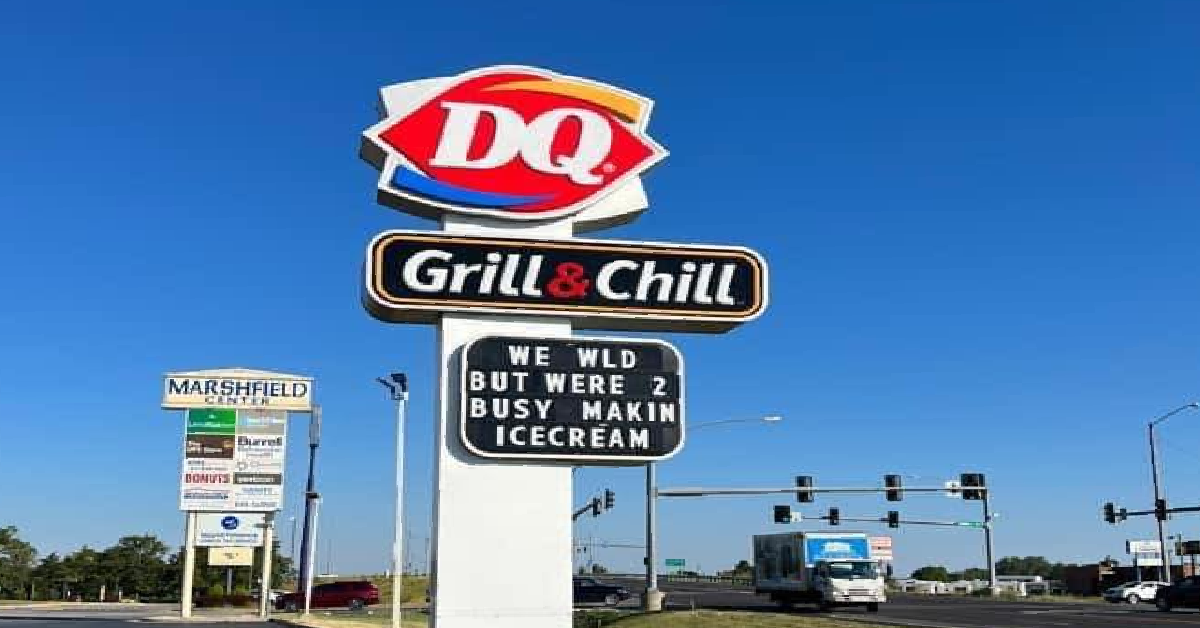 Oh! A punch straight to the gut! DQ clearly did not come to play. But McDonald's didn't stay down for long. Eventually, they fired back with this shot to the jugular: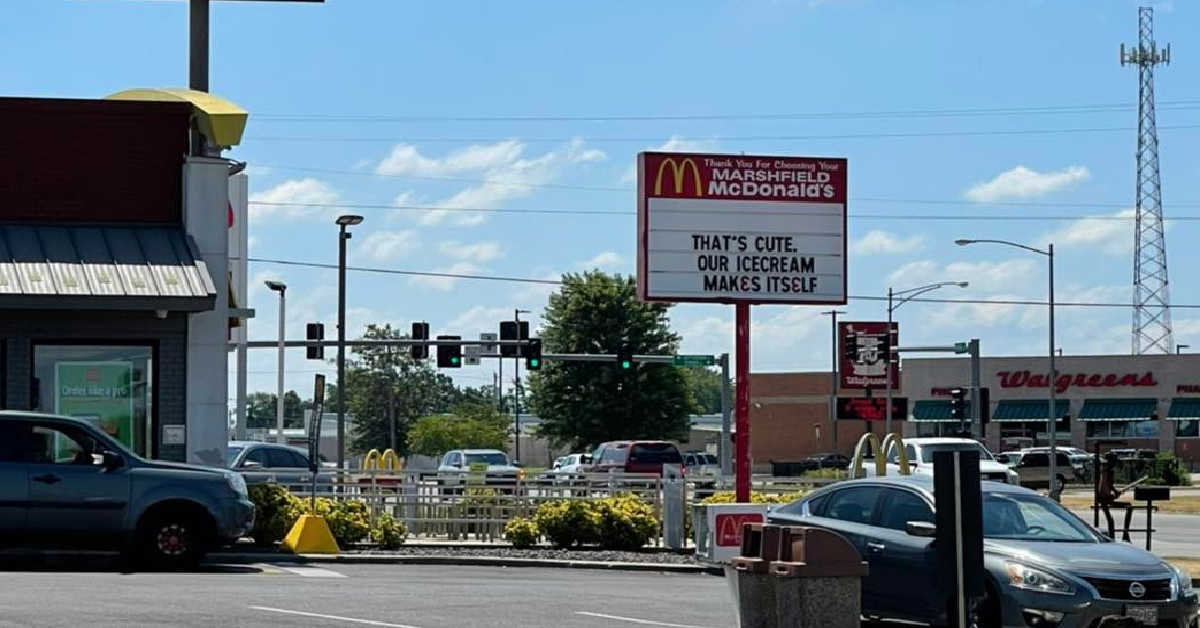 The fight was officially on, and the battle lines were drawn. But as the volleys were hurled back and forth, it wasn't long until the neighboring businesses started to notice what was going on. And they quickly got involved as well. The Marshfield Area Chamber of Commerce shared the photo series on Facebook for the world to see.
Soon, it seemed like funny or sarcastic signs were everywhere in the town: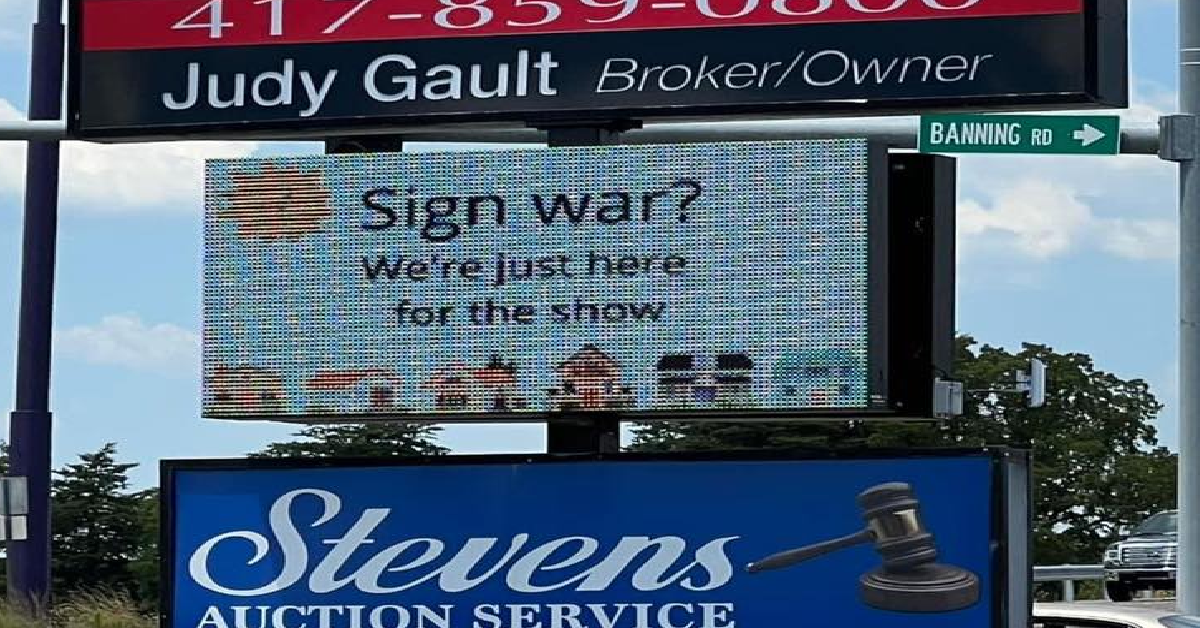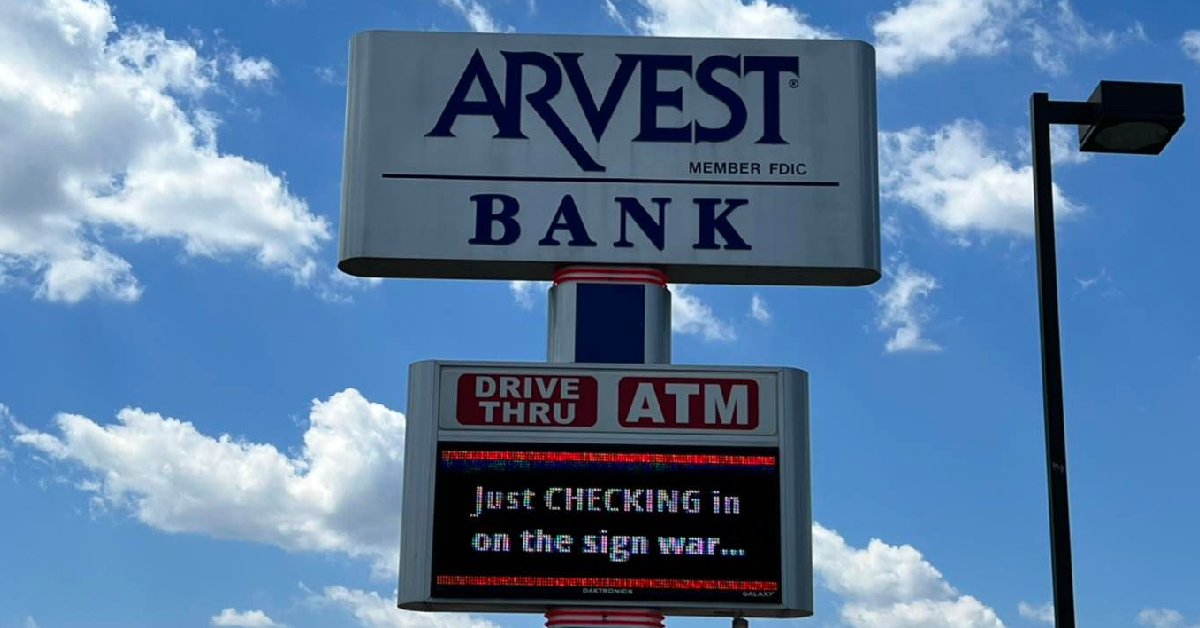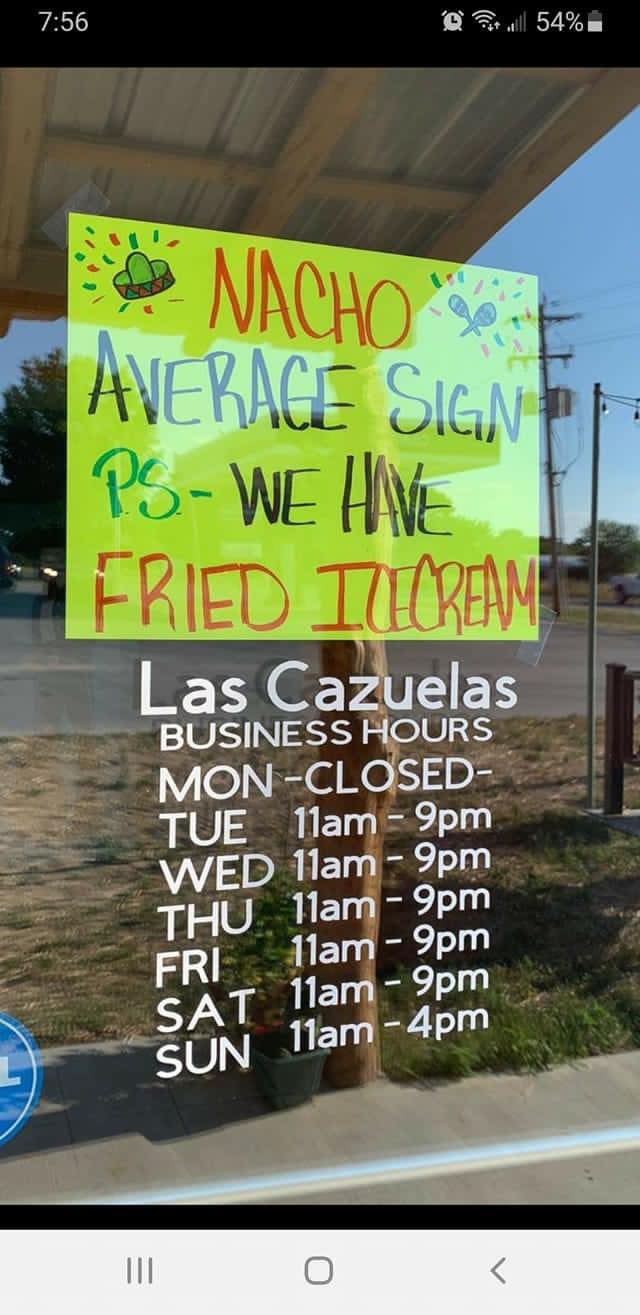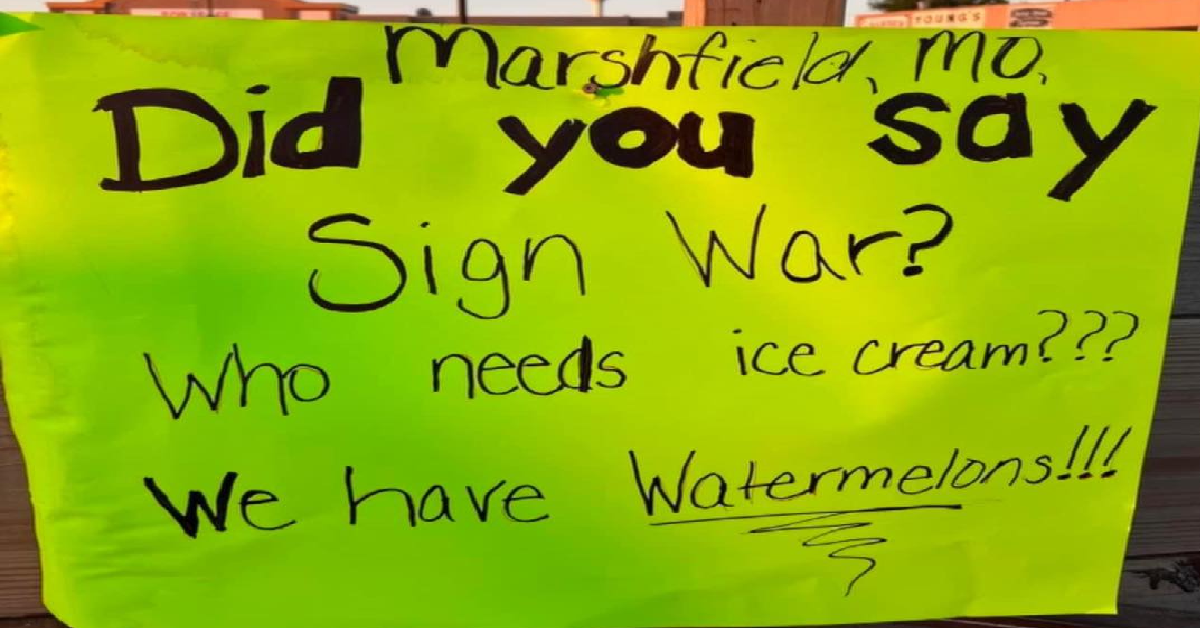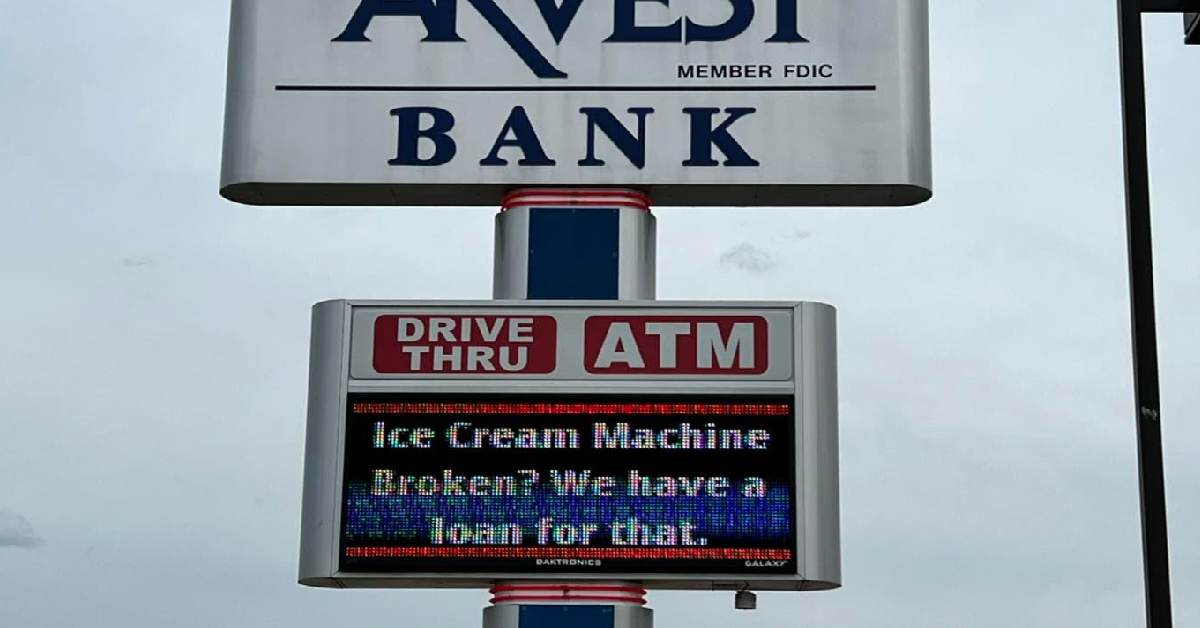 Soon, the digs were coming from all directions, so of course, the original two warring businesses had to have their say in the matter: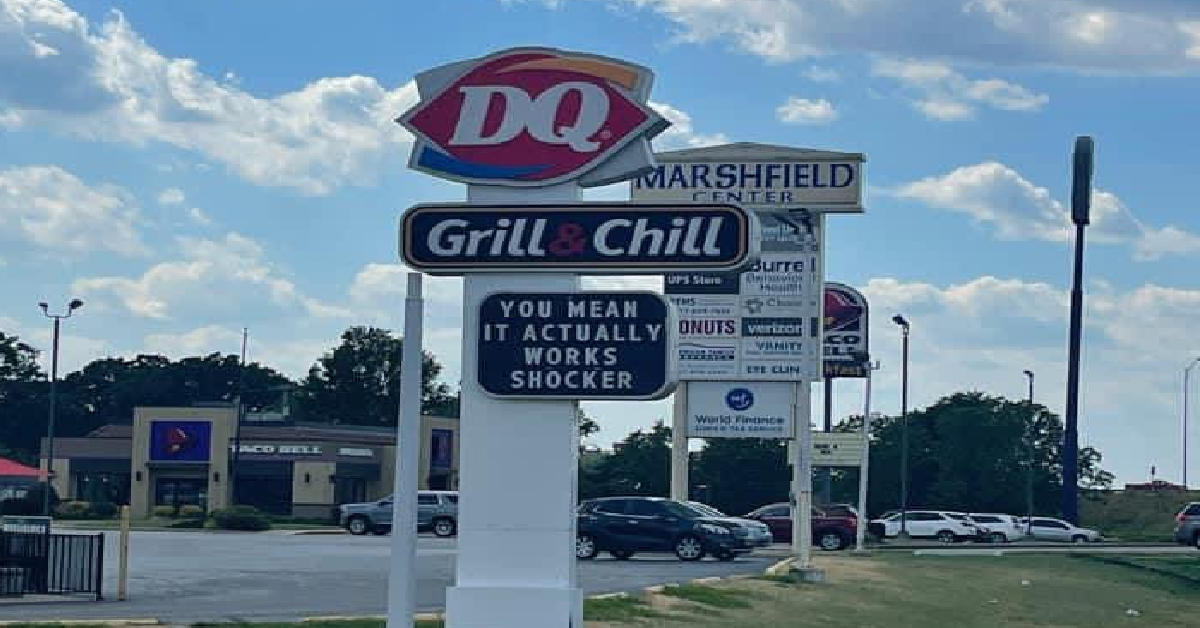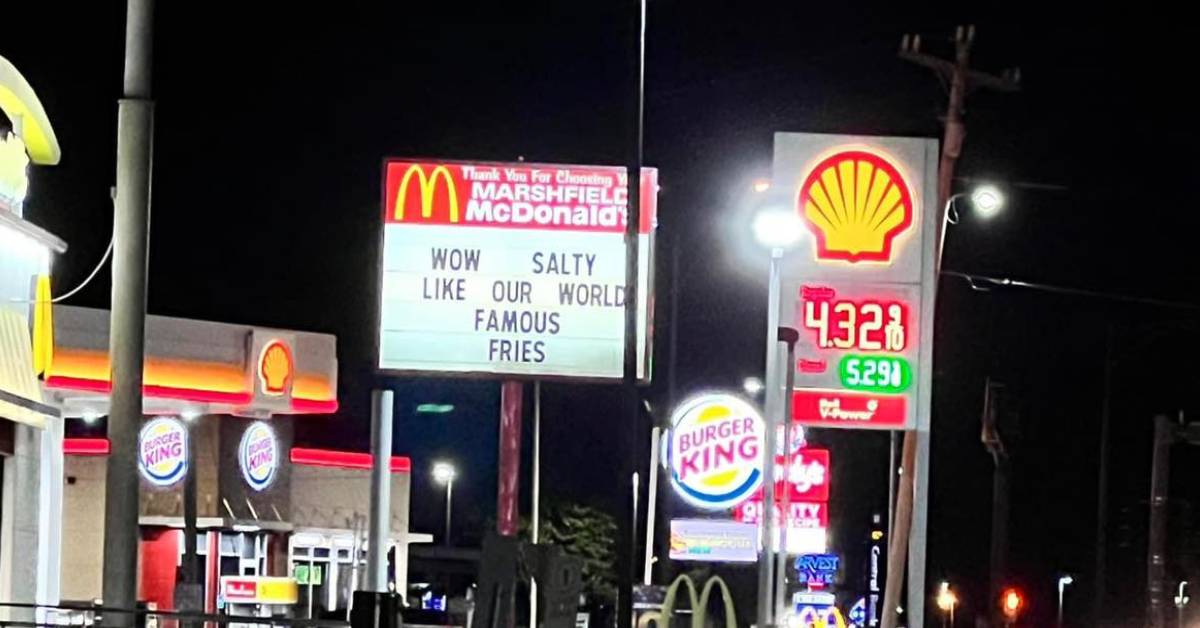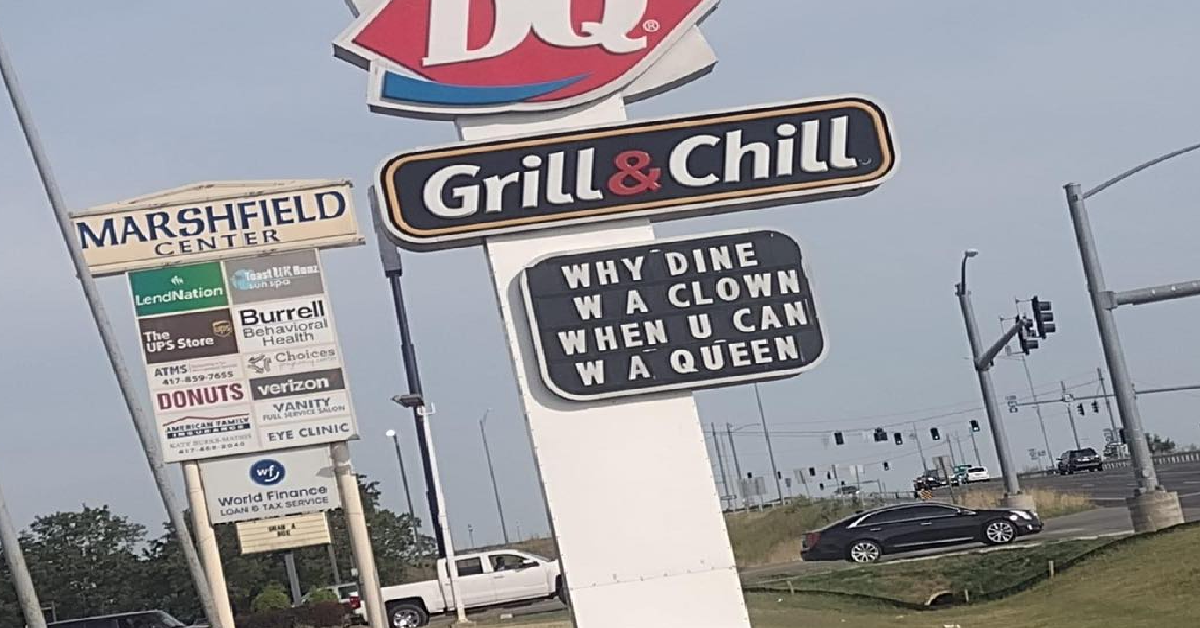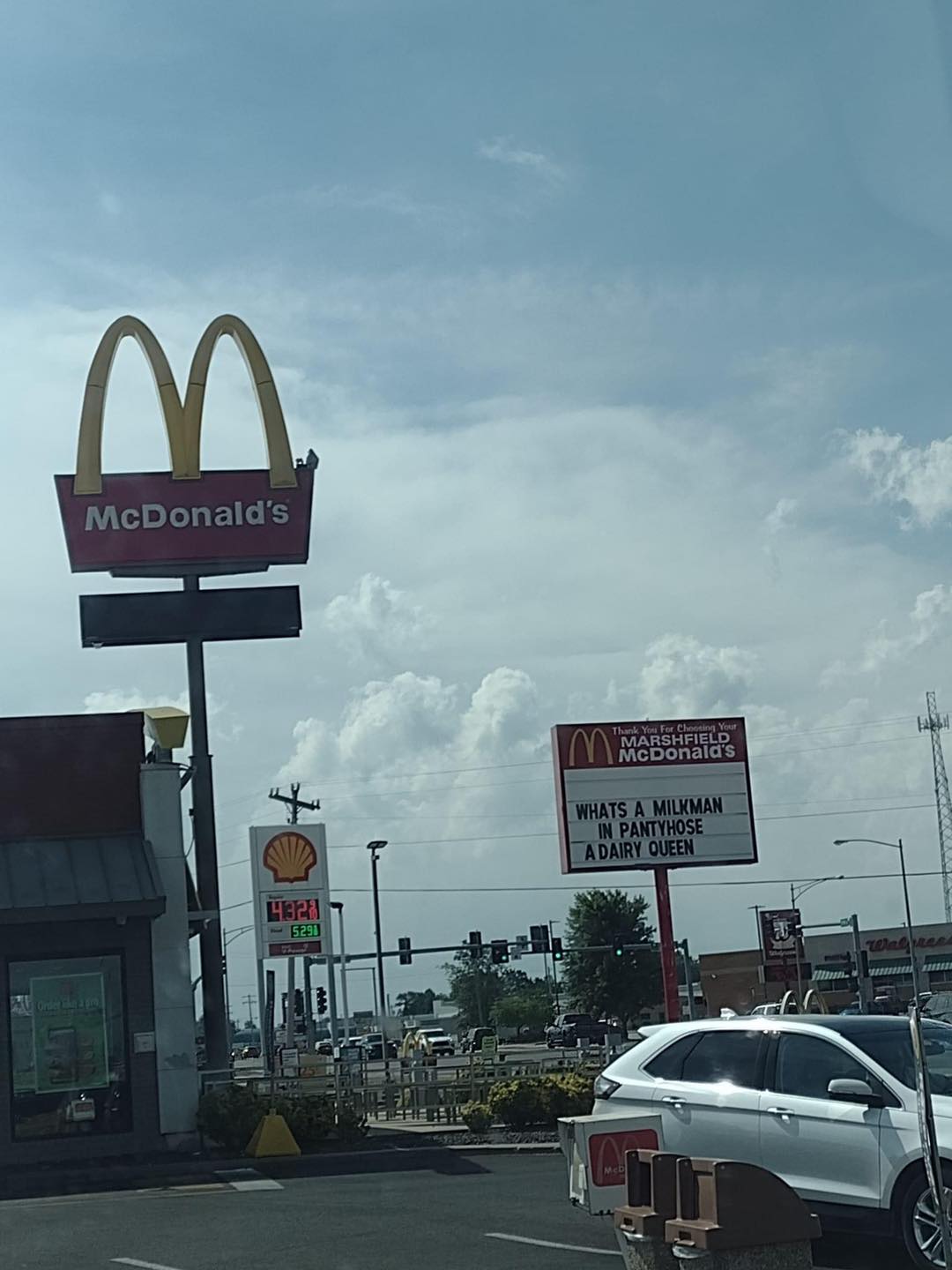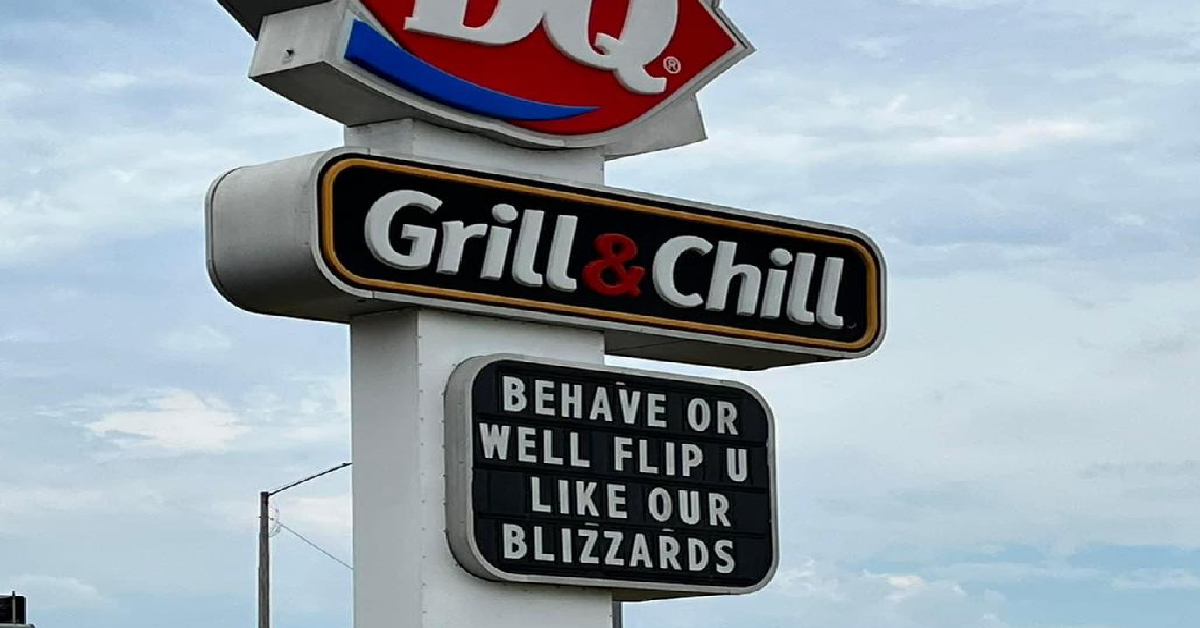 Even another fast food giant, Wendy's got their little barbs in as well!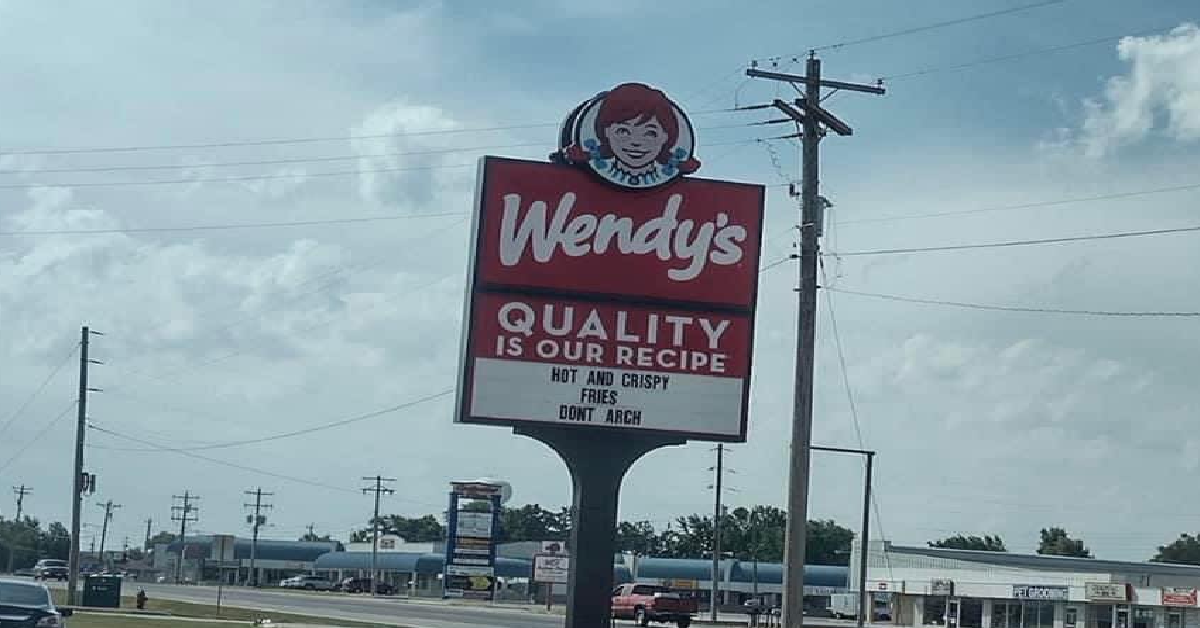 The sign war might seem like it's a battle of wits but it's so much more than that. It's good old fashion fun amongst a community. As the local director of operations for McDonald's, Randy Bryant, shared with the local news, "Marshfield is such a close community, we're all like family here."
Bryant added, "Mario on our team had a great idea to get this all started! He said, 'It's hot, the world is throwing everyone challenges and negativity,' so we all found a way to laugh and have fun as a community."
So, with that in mind, it doesn't look like the sign war will be stopping any time soon, especially since the shift lead for the Marshfield Dairy Queen, Angela Jones, firmly stated that her restaurant will not be the one to surrender. So, let the fun times roll on, we can't wait to see what other salty-sweet comments these businesses come up with!
SKM: below-content placeholder
Whizzco for 12T