Think you've seen it all, think again! Just when you think you've gone to all of the hottest destinations stateside, you just have to look for the rocks…and the bright pink neon sign because if kitsch had an epicenter, it would be the Madonna Inn in San Luis Obispo California. Nowadays, people don't see hotels as destinations, but this hotel is different – it is an attraction with a blast from the past vibe, this hotel is quirky, fun, and your next destination in California.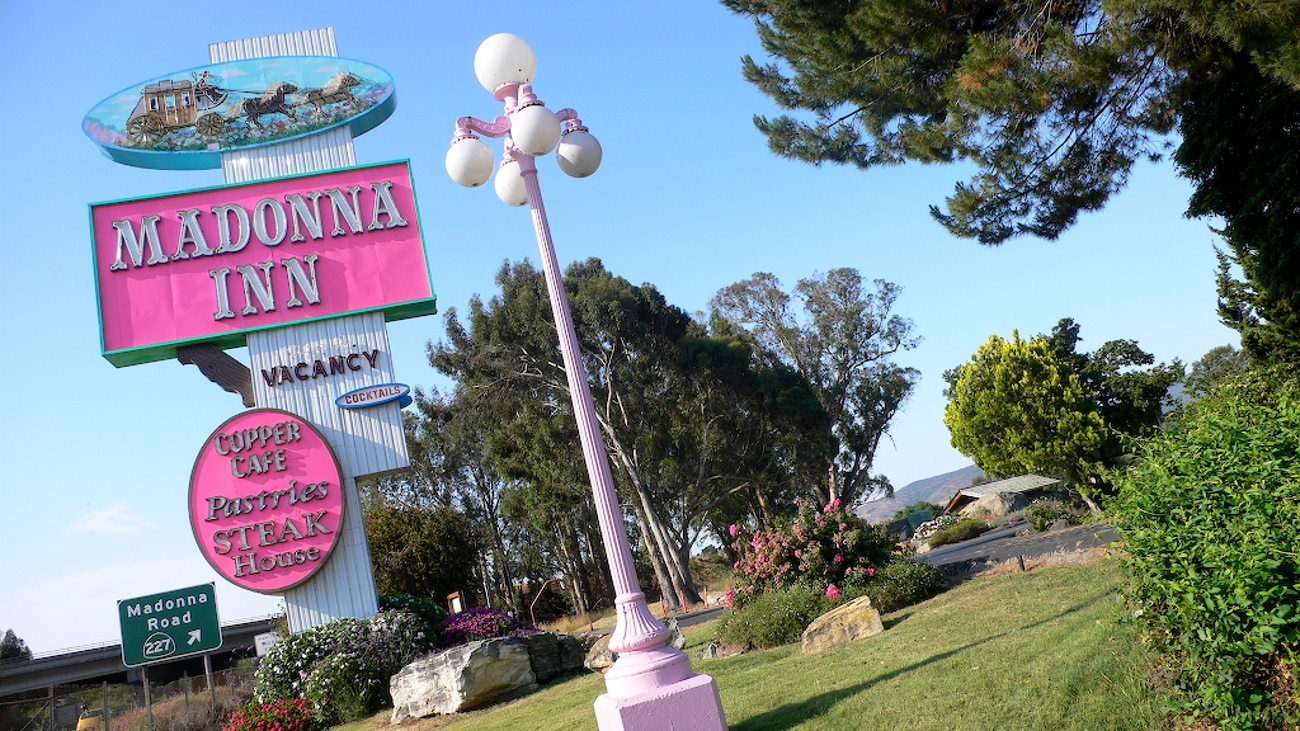 The name for this vintage hotel has little to do with any famous Madonna you might know, but it's instead named after the owner Alex Madonna. Mr. Madonna's decision to build a hotel isn't too clear, but he was definitely an opportunist because during the mid 20th-century, there weren't many lodging and dining options along Route 101, which was a long stretch of empty space between San Francisco and Los Angeles. Alex Madonna was no stranger to hard work and rigorously labored his way to successfully operate his own construction company. It was only after his marriage with his wife Phyllis in 1949 that they devised a plan to build themselves a hotel.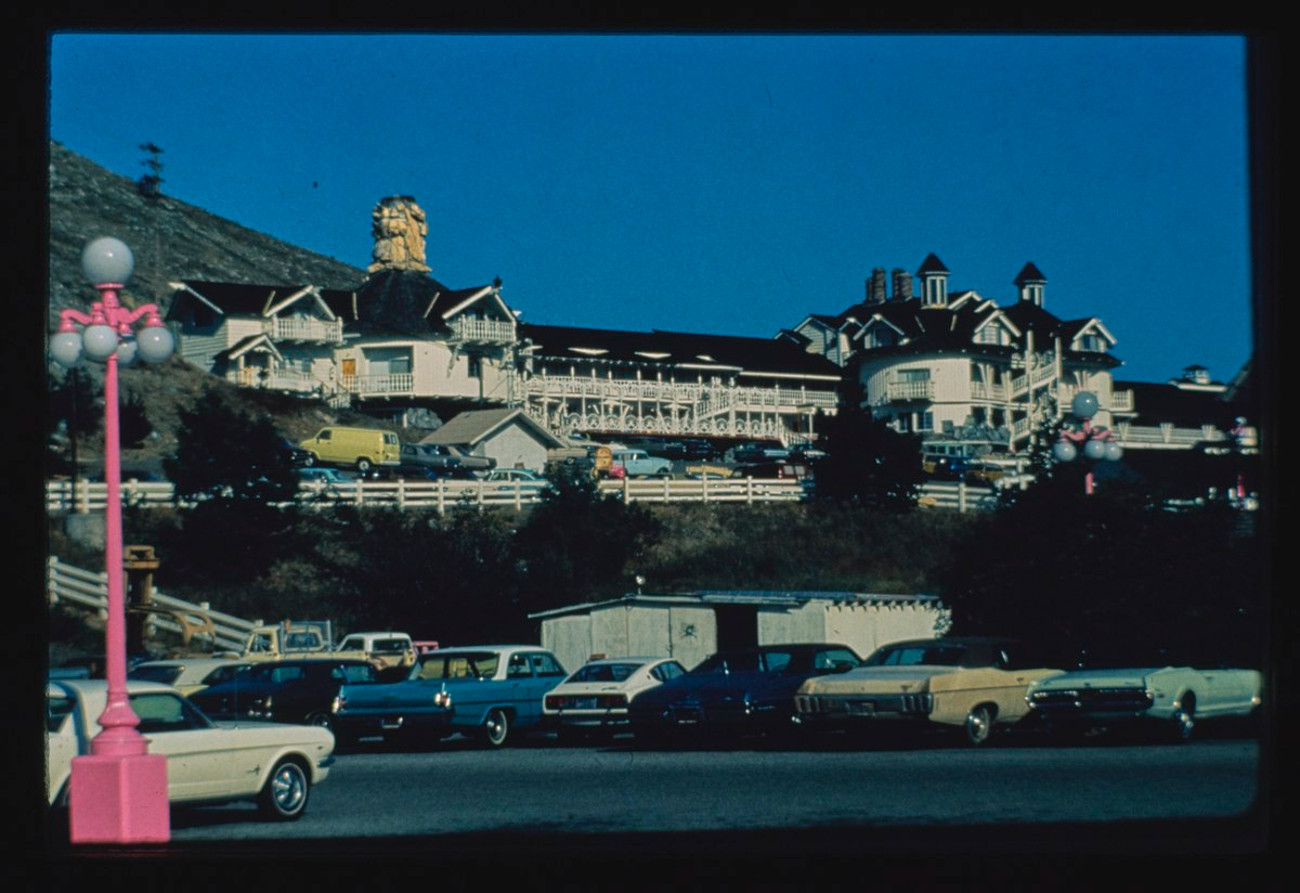 Since its first ten rooms the Madonna Inn has grown to over one hundred rooms on a large lot of land, and the husband and wife duo didn't just build the place, but also tackled all of the interior design. If there was one way to describe the Madonna Inn, it would be unpretentiously overstuffed. With a cornucopia of handcrafted items, the eyes are constantly busy looking at all of the features, like the handmade stained glass windows that depict the inn's construction in a storybook like fashion. Detail, no matter how small, is never ignored here.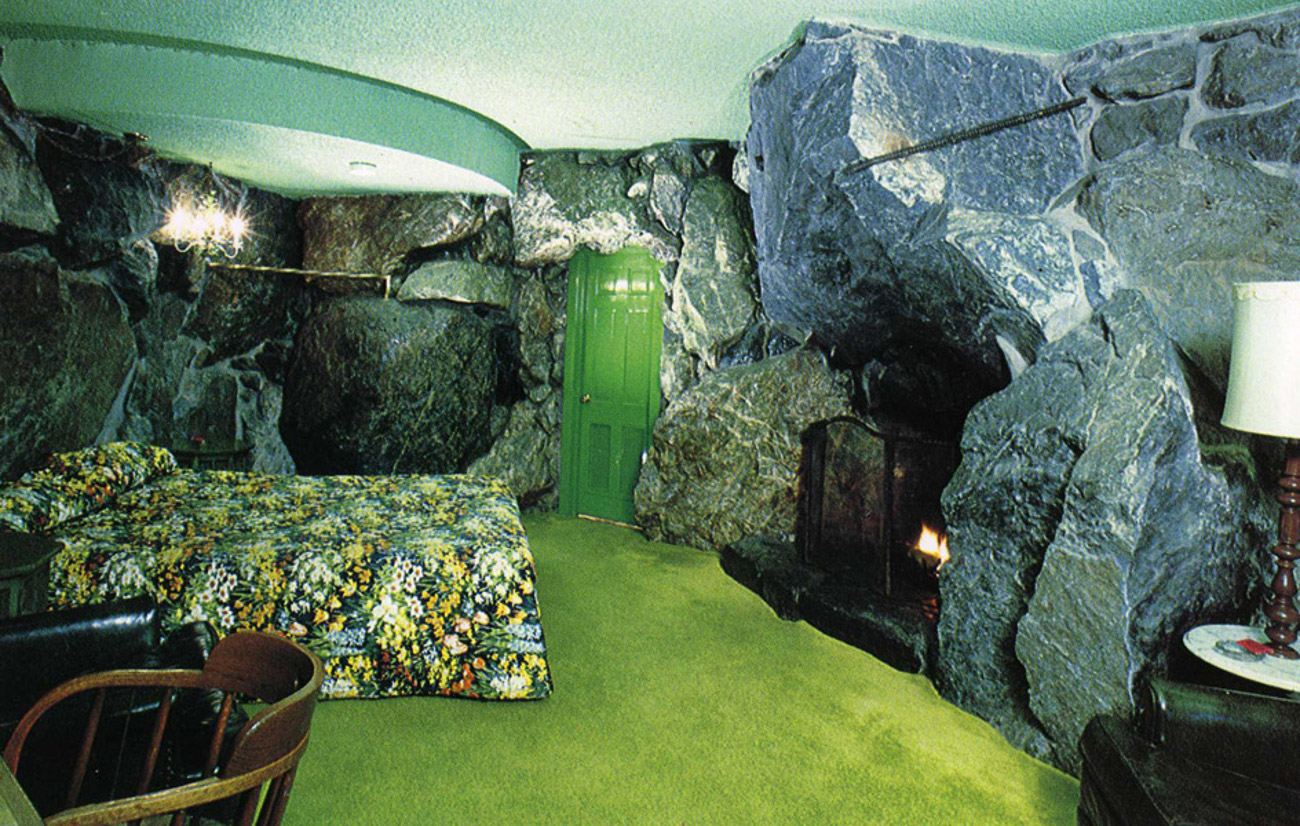 It is this design that makes the Madonna Inn so famous, because each and every room has its own theme. With fun, whimsical names, it's never hard to guess what's behind the doors, the Irish Hills (room 156) is a painted an unapologetic shade of shamrock green, the Floral Fantasy (room 173) has an array of visual botanicals trimmed with gold painted furniture, and the Barrel of Fun (room 141) is full of nautical, seaworthy barrel furniture pieces.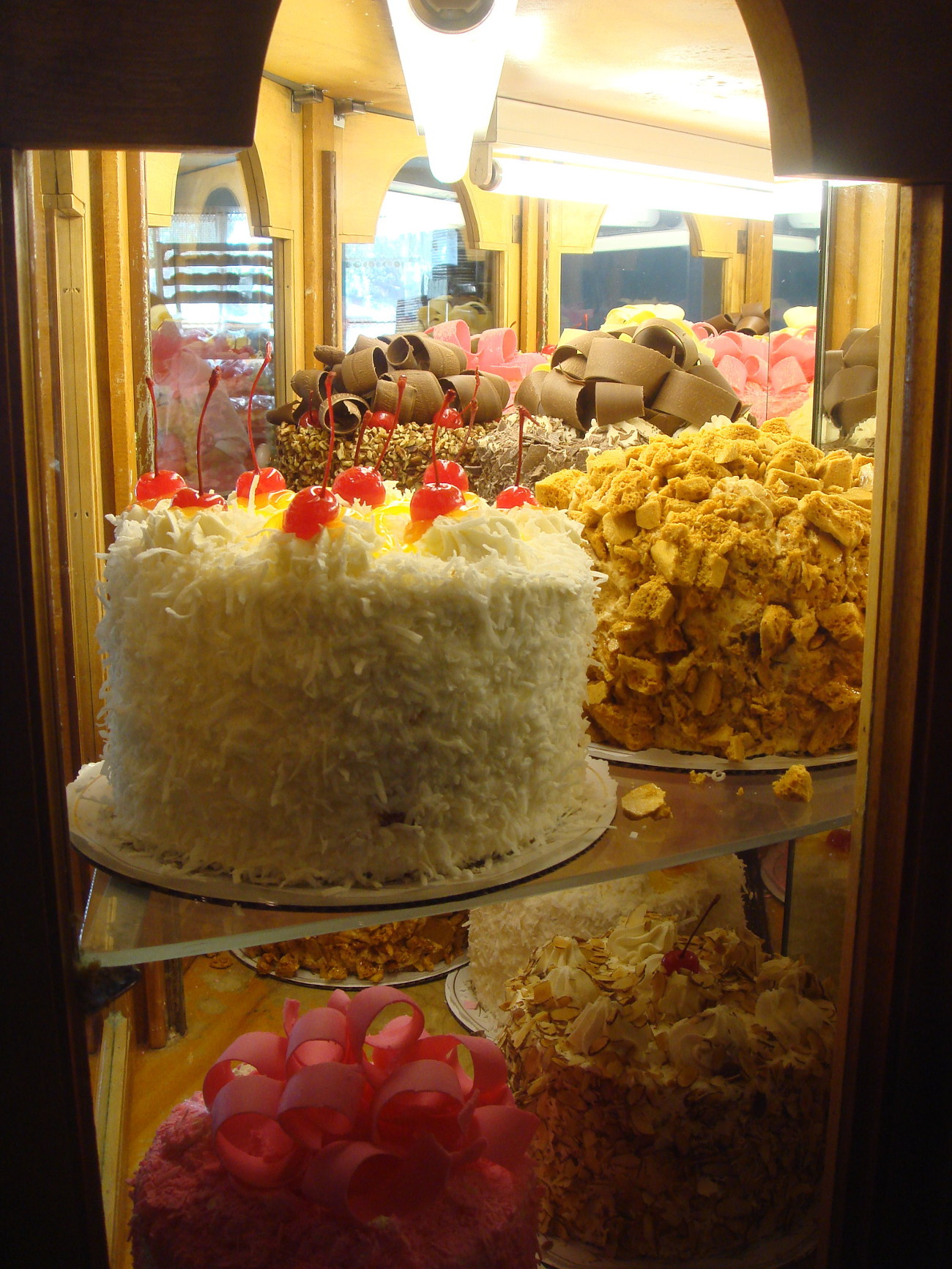 If there had to be a theme connecting the rooms and the inn together it would be Flingstone caveman and Barbie pink chic. Many of the rooms have stone fireplaces, shower stalls, and there's always a feminine touch of pink, glitter, or gold to some degree. Story has it that Alex Madonna (and not his wife) decided on the pink color, as it was different from other hotels at the time that just went with classic red. In the dining halls the Copper Cafe, Gold Rush Steak House, and the Silver Bar Cocktail Lounge the hotel themes yet again collide forming a fusion trio of swiss chalet, California boulders, and pink flowers. The quirkiness isn't just reserved for those staying overnight, people dining at Madonna Inn can see the quirky waterfall urinal for the men and an outrageously colorful bathroom for the ladies.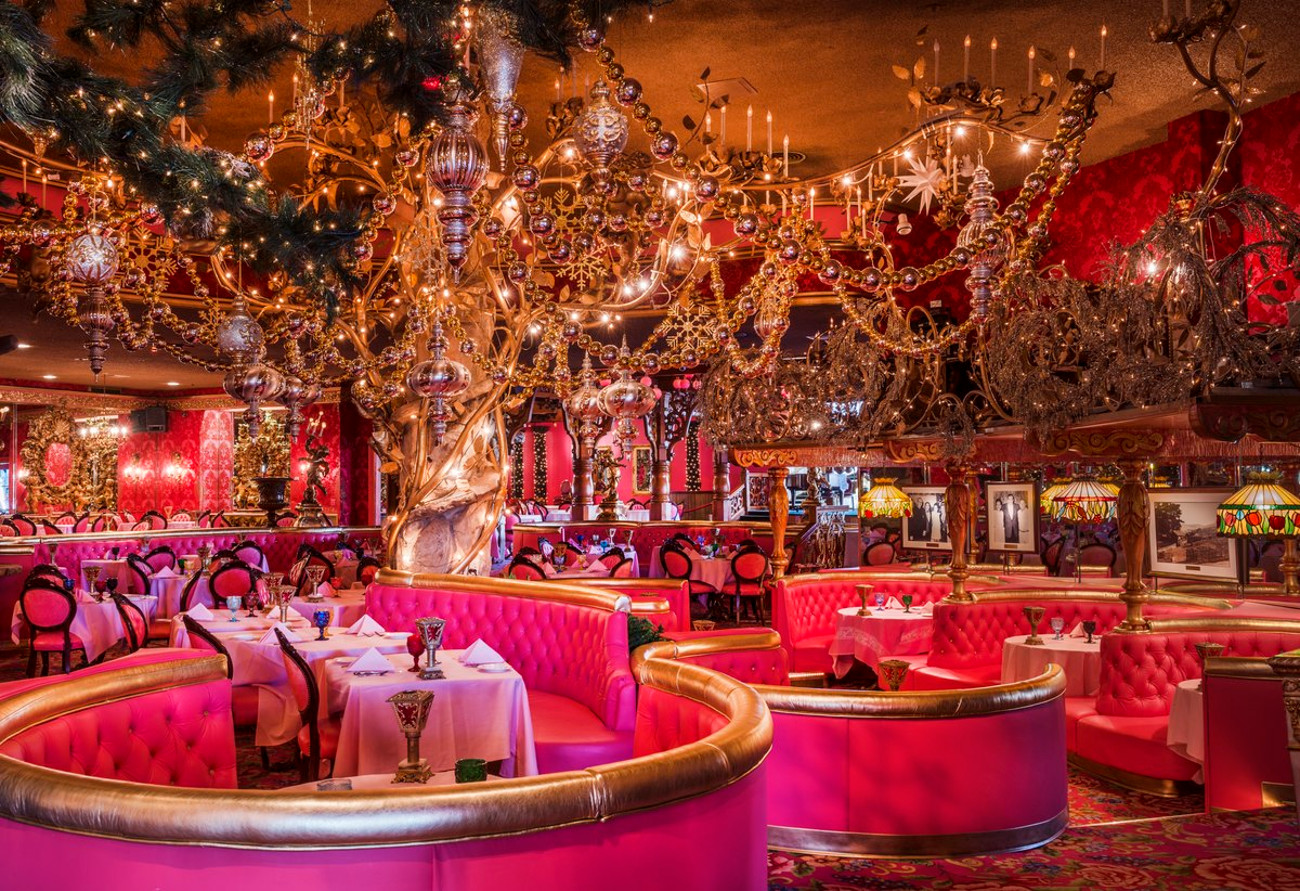 The Madonna Inn isn't just about the visuals, but it's also famous for its food. You can feast on a classic Americana steak dinner and finish it off with a champagne infused cake covered with ample layers of chocolate curls , and no you don't have to be a hotel guest to have a fun evening out. In this world of pink, wood, rocks, and gilded cherubs, you realize modern design is terribly boring, and the colors of this hotel remind us of all of the colors we should have in our day-to-day lives.
SKM: below-content placeholder
Whizzco for 12T