After parking his car outside an Illinois grocery store, Reynaldo Ortiz heard a group of people yelling as he made his way inside.
He turned around and realized they were yelling at him because he parked in a handicapped spot.
They told him he didn't "look" disabled and kept asking him why he was parking there in the first place.
"I didn't know that handicap has a look," he remarked.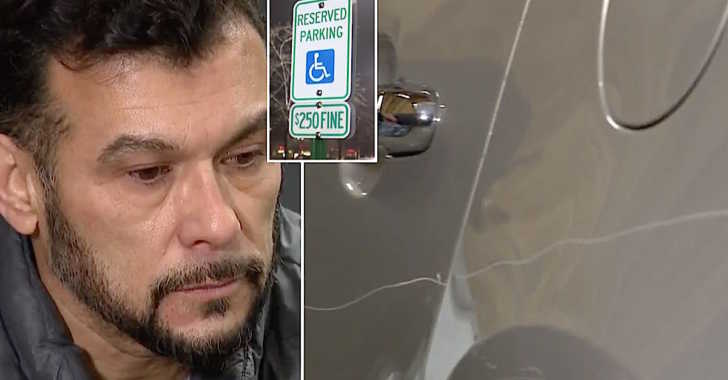 Sensing something was amiss, Reynaldo's gut told him to go back and check on his car. Lo and behold, he spotted a man walking around his car while dragging a key across the exterior and taking photos.
The man fled as soon as he was caught, leaving Reynaldo with a long, deep key scratch around the entirety of his car and $4,000 in damages.
Unfortunately, Reynaldo says he's no stranger to this type of attack; this is the third time he has been confronted by people who disapprove of his parking placard based on his appearance.
Had Reynaldo's attackers taken the time to understand him, they would know he has every right to park in the accessible spaces.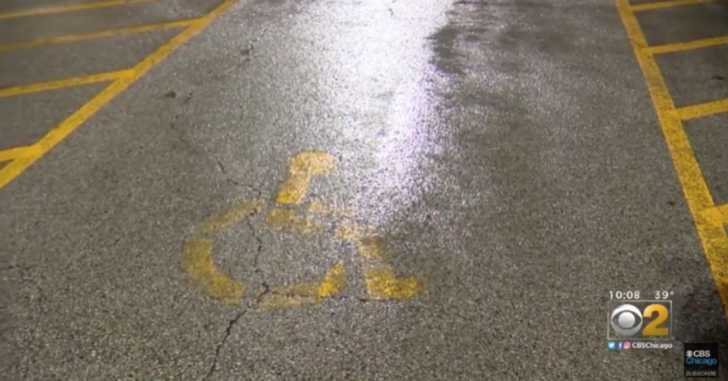 Reynaldo has had six knee surgeries and a hip surgery.
His story serves as a reminder to not judge a book by its cover and to remember that many disabilities are "invisible."
Reynaldo's message for everyone is this: "Have some compassion. Just let people be."
Learn more in this video.
This story originally appeared at LittleThings.
SKM: below-content placeholder
Whizzco for 12T