Filling a baked potato is a simple way to create a hearty meal, whether starting your spud from scratch or using leftovers from a previous meal. You can go wild with many different cuisines (such as a Thai curry, Malaysian beef rendang, or seafood chowder) or give your family a range of options to build their own by utilizing a salad bar buffet. The options on the list below can really transform your stodgy potato meal into something truly delicious and innovative whether pre-planned or not. Give them a try so you can find fillings that you can add to your kitchen playlist.
1. Bolognese Sauce/Chilli Con Carne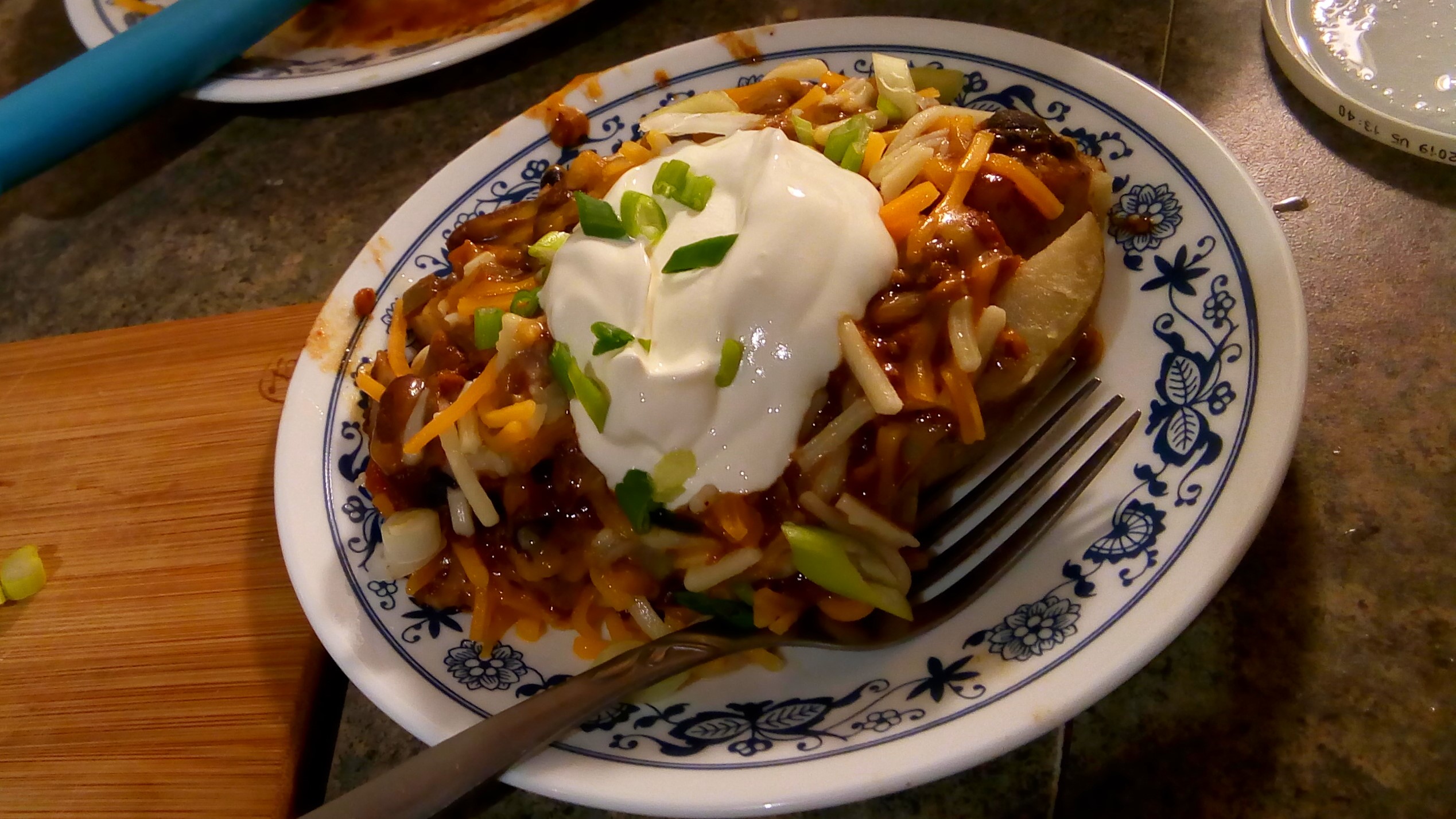 I've placed these (boring) choices together despite being different from each other. My chilli goes large with beans and spice, while the humble Bolognese hides a whole bunch of veggies my kids wouldn't eat otherwise. Both hearty ground beef options give you a filling baked potato that everyone can enjoy to their own taste, and help you empty the freezer of leftovers when there's a need to create more space.
Adding other bits and pieces such as fresh herbs, a blend of melty cheese, and a dash of extra spice can really personalize the experience further. A great base to work from is this 12 Tomatoes recipe for Chilli con Carne Casserole, as it contains all the ingredients you need to make a premium baked potato taste delicious.
2. BBQ Brisket and Beans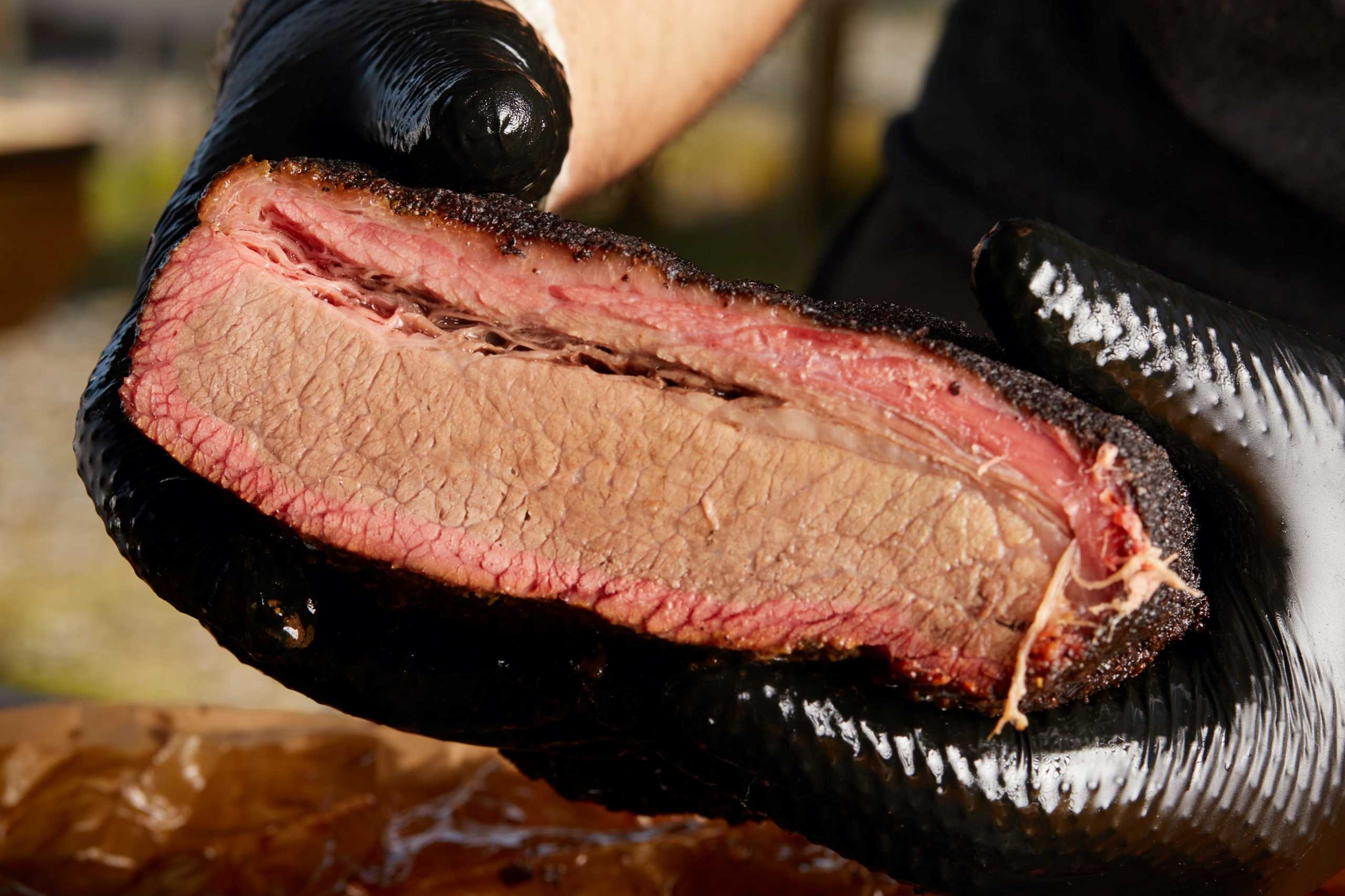 You know when you've cooked a brisket dish, such as this Burnt End Baked Beans recipe, and there's a bit left over? There's not quite enough left to fill you up, but you want to do something useful with it instead of eating the meat every time you sneak a look in the fridge.
Turn your brisket, and anything else left over from your spread, into a tasty baked potato meal. Chop up the meat (better yet if it's pulled apart already), add the beans, melty cheese and some slaw, then layer it up on your spud with smokey bbq sauce.
Yummy!
3. French Onion Stuffed Potatoes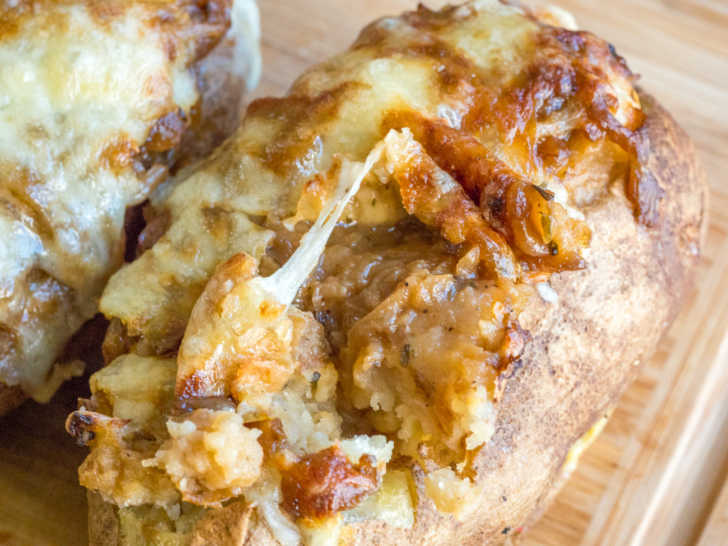 This is a baked potato favorite for those who don't like their recipe to be loaded with ground beef or if you prefer a richer style sauce over a tomato base. Funnily enough, I'm not a fan of French onion soup, but whack some gruyere and caramelized onions into a potato filling and I will chase you into the kitchen for the leftovers. A French onion spud filling is also a big hit with the kids, and our take on French Onion Stuffed Potatoes makes a sad potato come alive with flavor.
4. Pepperoni and Pizza Sauce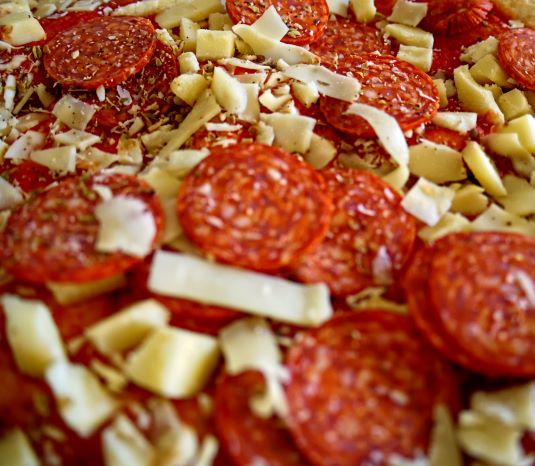 One of the simplest fillings for a baked potato, if you and the family like a pepperoni slice then you'll love this potato variation of the Pepperoni Pizza Ring. I'd take it up another level though by adding grated parmesan, fresh basil and oregano, and if you are a fan, some Italian sausage to jazz up the potato's flavor and texture.
5. Broccoli and Cheddar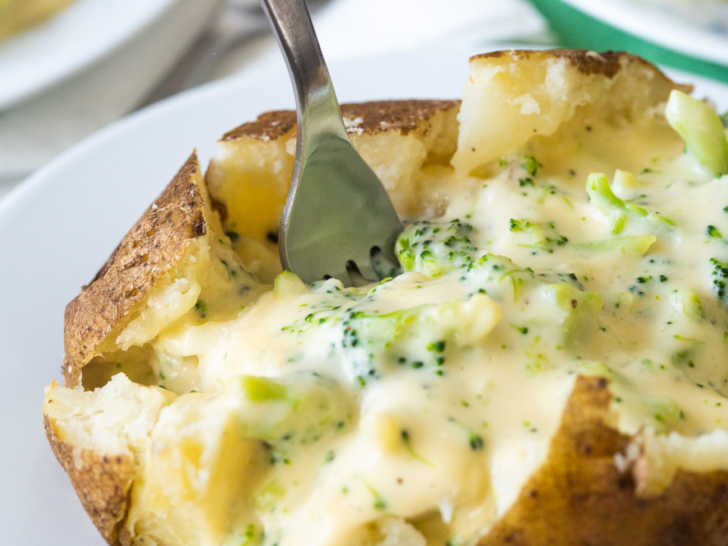 Check out our Broccoli Cheddar Baked Potatoes and tell me that it's not a fantastically tasty vegetarian meal! And if you want to get exotic, add some fluffy scrambled eggs for more protein and flavor.
6. Reuben Filled Spud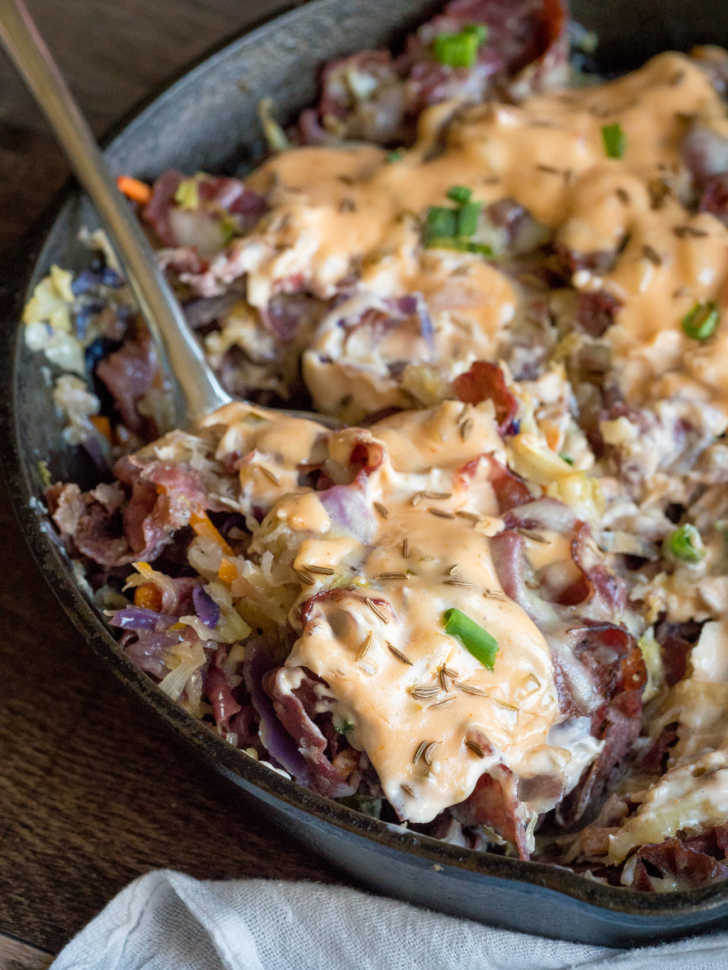 If you are like me and love a variation on the Reuben sandwich, like our recipe for Reuben in a Bowl, then this loaded baked potato is for you. Yummy corned beef, cheese, sauerkraut, and Russian dressing mix topped with a loaded potato turns your lunchtime sandwich into a delectably delicious and filling meal.
And if a Reuben sandwich is not your thing, you can create a similar baked potato dinner by adapting a Philly cheesesteak or Turkish kebab.
Classic Ham and Cheese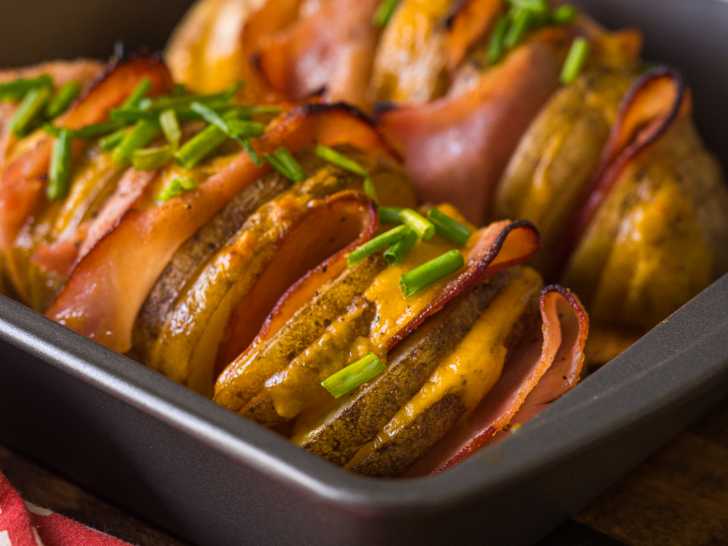 I love taking our recipe for Ham and Cheese Hasselbeck Potatoes and adapting it to a baked potato. You can layer more filling into your spud and personalize the experience a bit more – some prefer a few different types of cheese while others are more ham-centric with their taste. Either way, you can't go wrong. These loaded spuds are simply irresistible and it's hard to stop at just one!
Conclusion
Filling a baked potato is a great way to experiment with tasty fillings, whether you are using leftovers, making a hearty family meal, or innovating with different types of cuisine.
How do you like to load up your potato?
SKM: below-content placeholder
Whizzco for 12T