Plus, it's packed with nutrients – though you wouldn't know it by tasting it!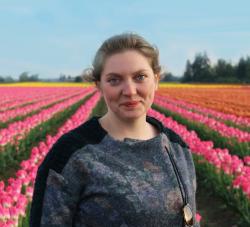 Decatur Macpherson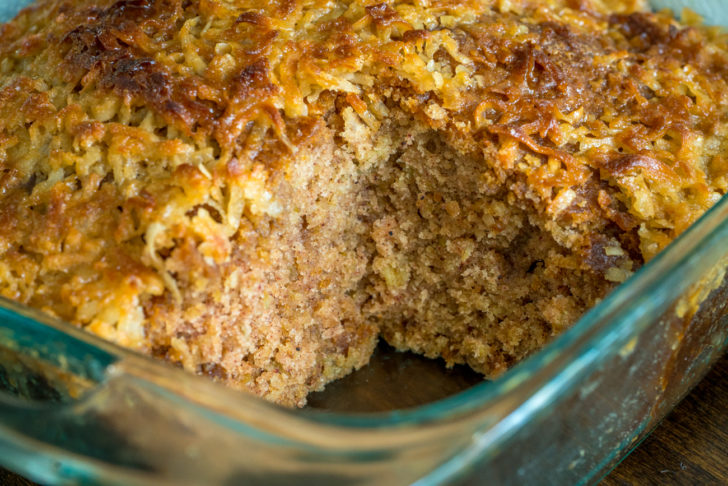 You know we've got an insatiable sweet tooth and love mixing up new cakes and confections as a solution to our cravings. While most of our cakes start with the standard base of flour, baking soda and salt, along with some combo of butter, sugar, eggs and vanilla, this lazy day oatmeal cake is a little different…. Rolled oats that have been left to soak in boiling water act as a supplement to the flour, adding a dense, nutritious element that makes our cake perfectly chewy and delicious.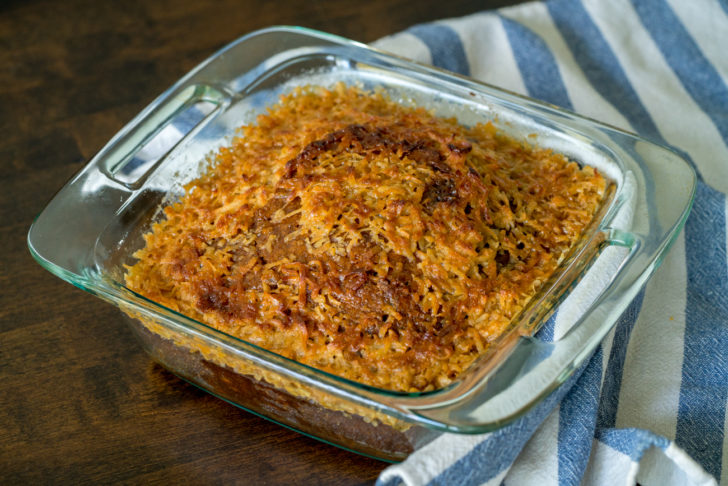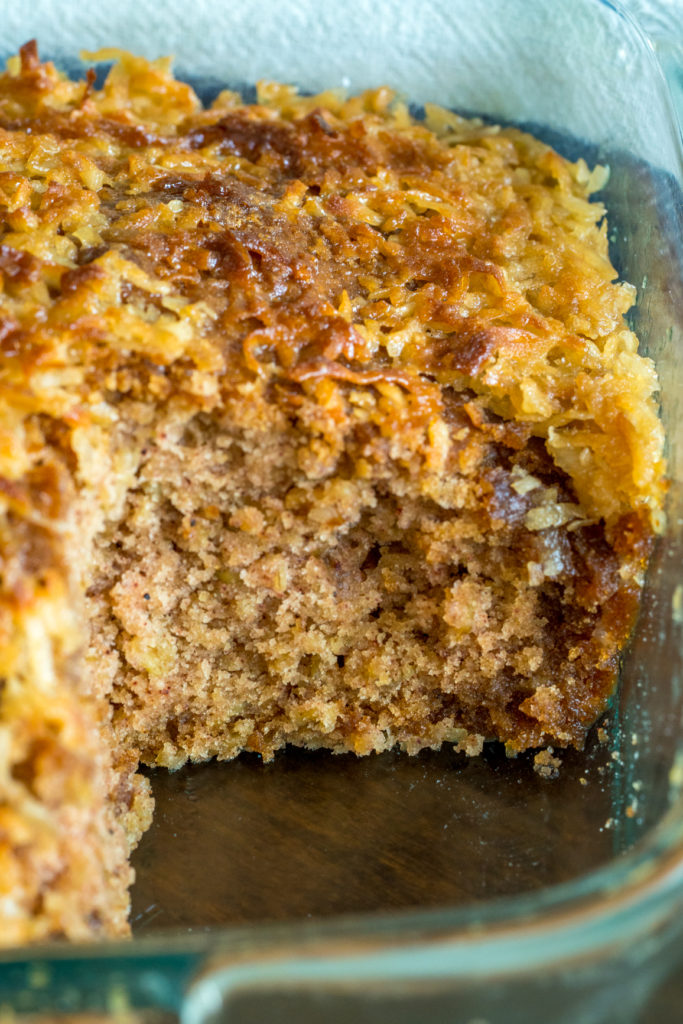 You start to assemble this cake as you would any other, but when the time comes, you fold in the oats (which have absorbed the water and softened nicely) and transfer your batter to the baking dish. While the cake bakes, you mix up the icing – butter, brown sugar, heavy cream and coconut – then pour it over the baked cake and broil it until golden brown. You want to be careful when it's broiling to make sure it doesn't burn, but if you get it right, this icing adds so much flavor and texture to the cake; it's the perfect complement!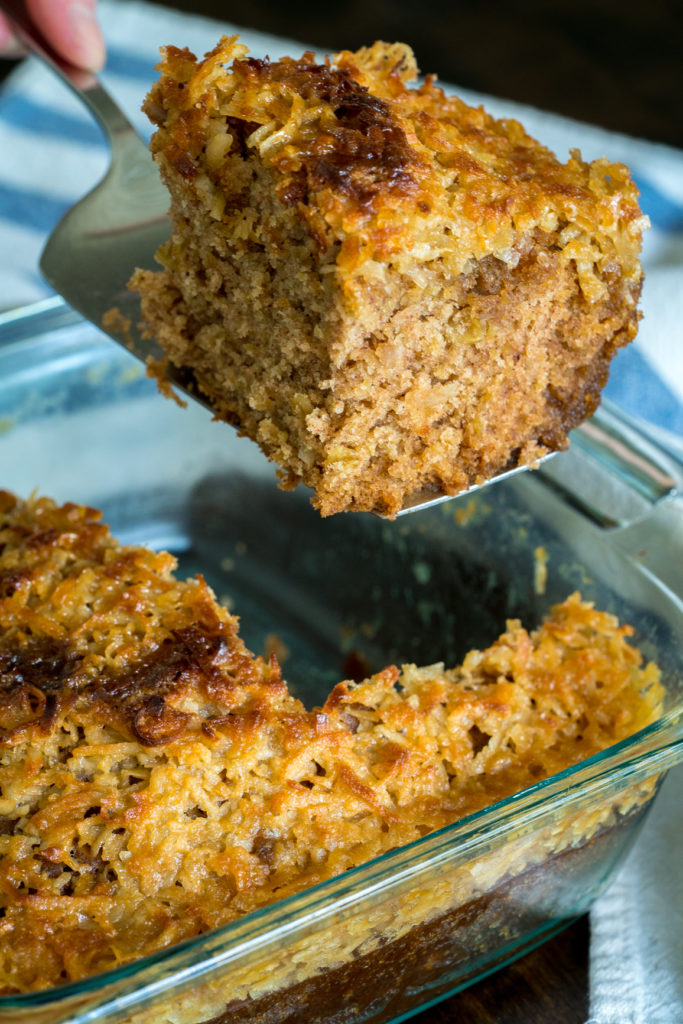 We should warn you: sometimes this cake comes out nice and flat, and sometimes…it comes out pretty wonky-looking with a nice dome in the middle of it. If perfection is your thing, you can level the cake before adding the icing, but if you're fine with a more rustic look, go ahead and keep it as is (which is clearly what we did, since we love this cake for its flavor and didn't want to waste any of it)! There's no wrong way to go about this, so long as you try it.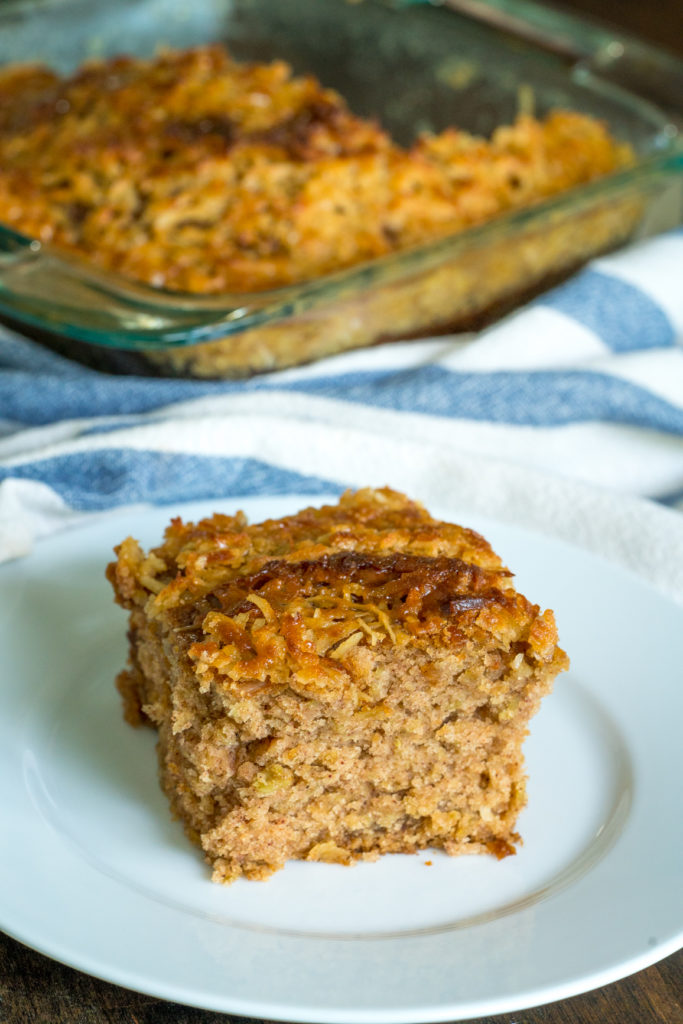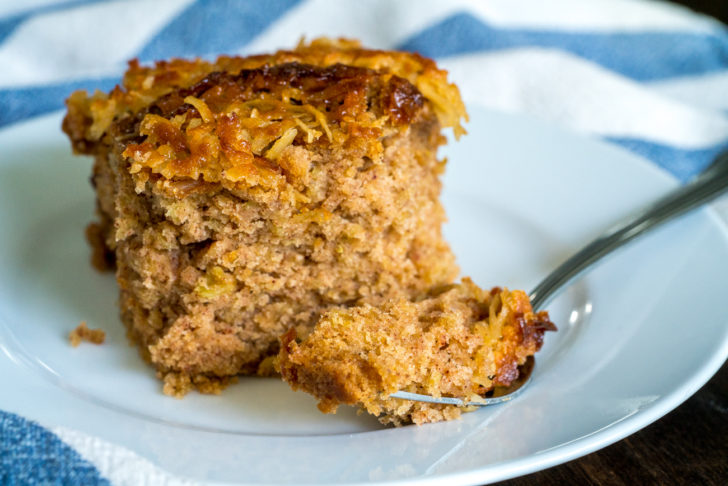 The oats make this dessert a little denser and add a subtle flavor that goes perfectly with the other ingredients, then the icing ties everything together and has you licking your lips wanting more. If you look in your pantry and realize you haven't used oats in your cooking recently, try this recipe – it's such a great use for them, and nice to pack a little more nutritional value into your desserts!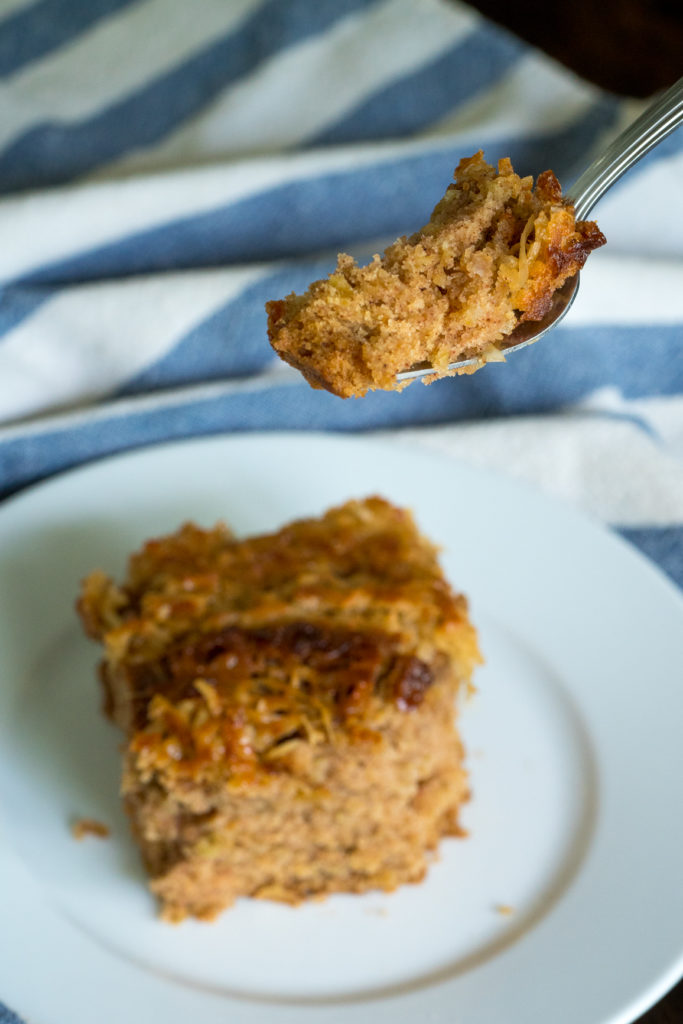 Oatmeal Cake
Ingredients
Cake:
1 cup rolled oats
1 1/4 cups boiling water
1 1/2 cups all-purpose flour
1 teaspoon baking soda
1/2 teaspoon salt
3/4 teaspoon cinnamon
1/4 teaspoon nutmeg
1/2 cup (1 stick) unsalted butter
1 cup sugar
2 eggs
1 teaspoon vanilla extract
Icing:
1/4 cup (1/2 stick) unsalted butter, melted
1/2 cup brown sugar
3 tablespoons heavy cream
3/4 cup shredded coconut
powdered sugar, optional
Preparation
Preheat oven to 350º F and lightly grease an 8x8-inch baking dish with butter or non-stick spray.
Place oats in a heatproof bowl and pour boiling water over them. Set aside to let soak for 20 minutes.
In a medium bowl, whisk together flour, baking soda, salt, cinnamon and nutmeg and set aside.
In a large bowl or mixer, cream together butter and sugar for 2-3 minutes, or until fluffy and lightened in color, then beat in eggs and vanilla extract.
Fold soaked oats into egg mixture, then mix in dry ingredients until incorporated and smooth.
Pour batter into greased baking dish and bake for 40-50 minutes, or until toothpick inserted in center comes out clean.
While cake bakes, mix melted butter, brown sugar, cream and shredded coconut together.
Remove cake from oven and pour topping evenly over the top, then return cake to oven and broil for 2-4 minutes, or until bubbly and golden.
Remove from oven and let cool at least 10-15 minutes before serving.
Recipe adapted from Genius Kitchen
SKM: below-content placeholder
Whizzco for 12T