This is no ordinary meatloaf.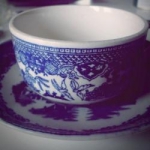 Rose Heichelbech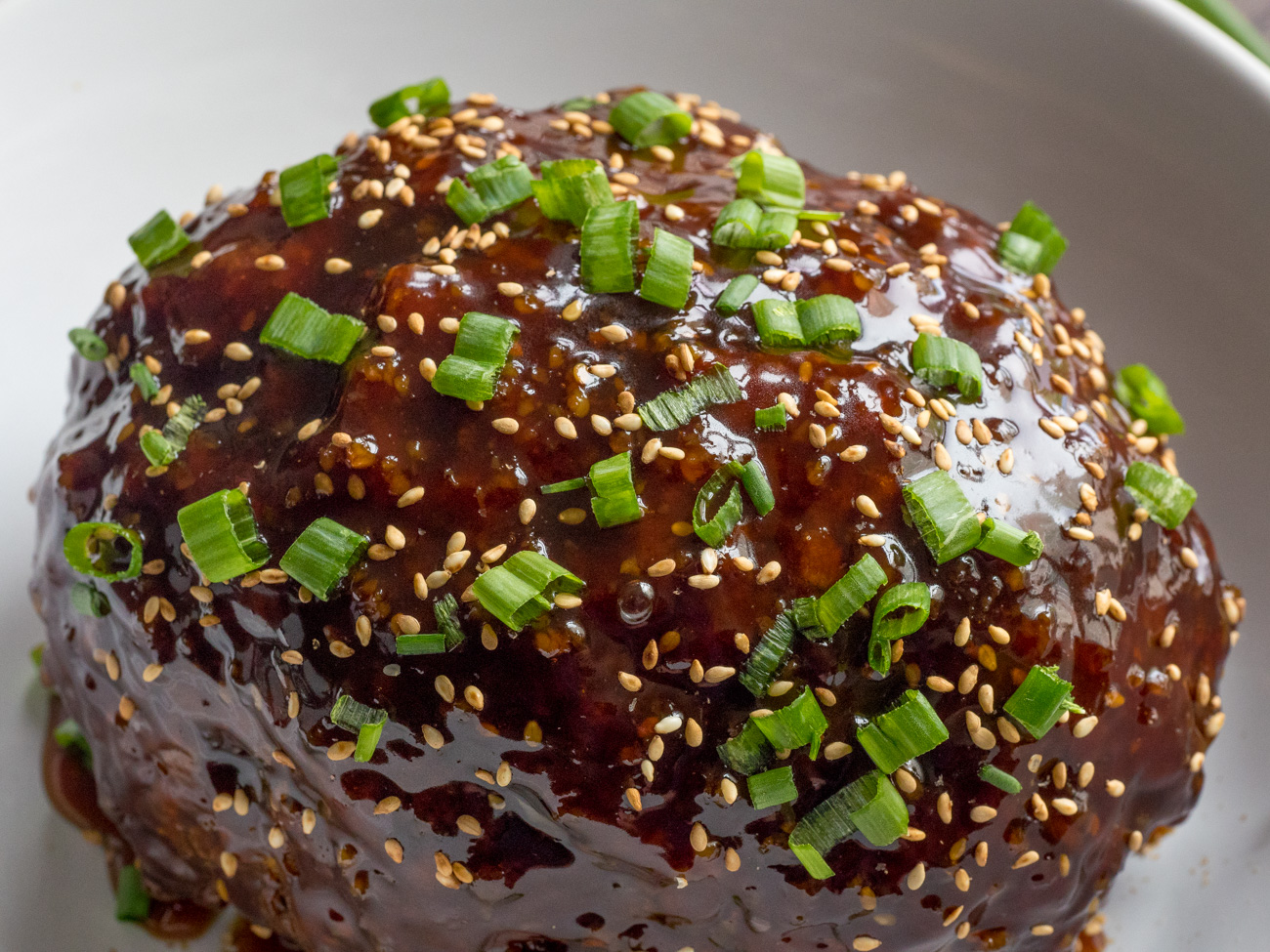 Meatloaf is possibly one of the most comforting of all comfort foods. It's a great way to make a little bit of meat go a long way. And, who doesn't love a good tangy sauce on top? You can take this one step further and make a really delicious and memorable meatloaf by dressing it up Korean BBQ style.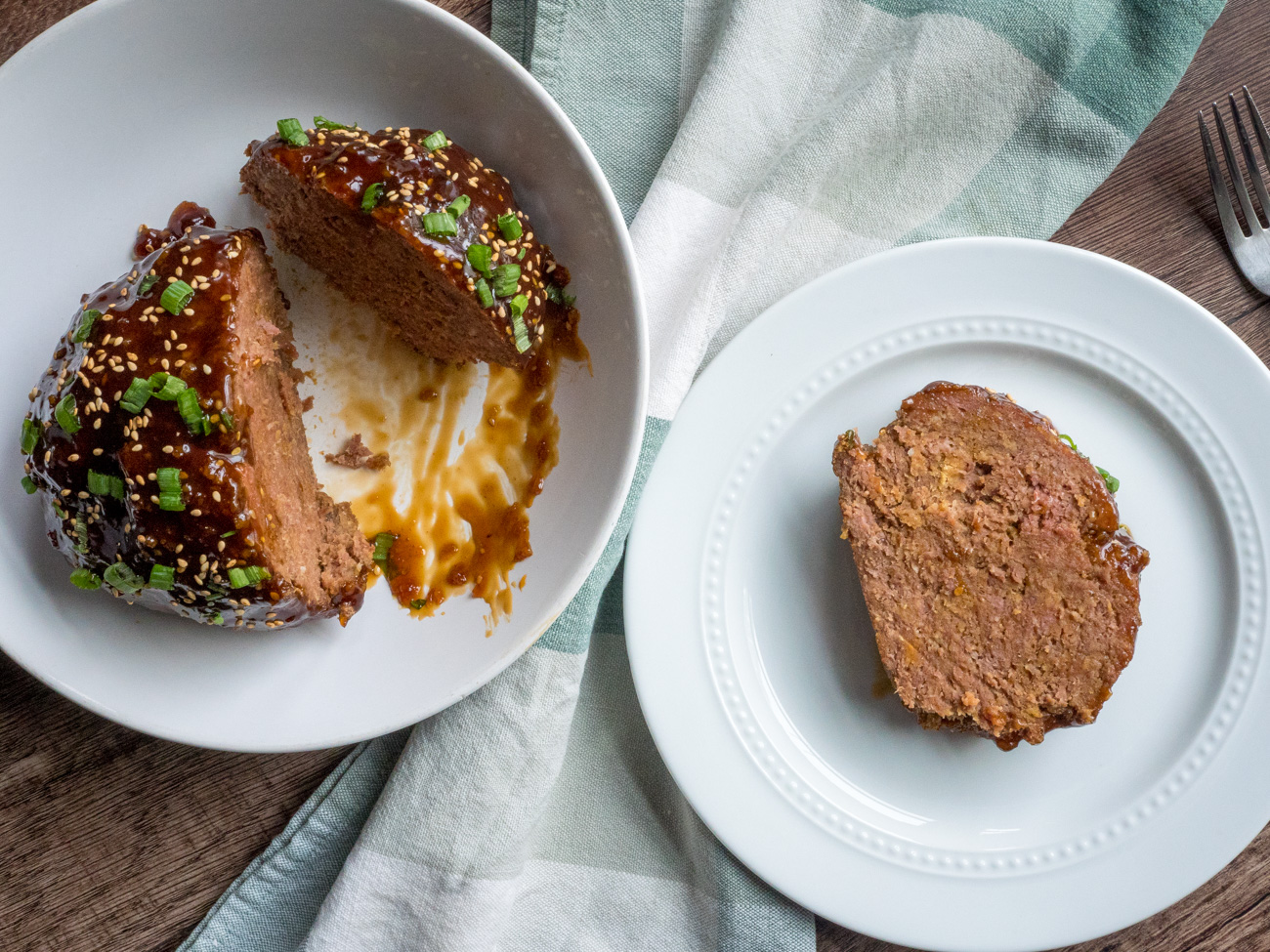 Many meatloaf recipes rely on a ketchup-based sauce and often there is little in the way of spices in the actual meatloaf. However, this recipe incorporates the flavors of Korean BBQ all the way through and the results are amazing.
To start making the meatloaf you'll combine ground beef, eggs, breadcrumbs, and a few ingredients that are unique to this meatloaf. Ginger, garlic, soy sauce, and sriracha sauce are mixed in with the meat to flavor this delectable meatloaf. If you're running low on ground beef you can extend the mixture by adding cooked brown lentils at a ratio of up to 2:1 beef to lentils. This is how a lot of meatloaf recipes were made during the 1930s and 1940s and it's a perfect place to "hide" legumes and make meat last longer.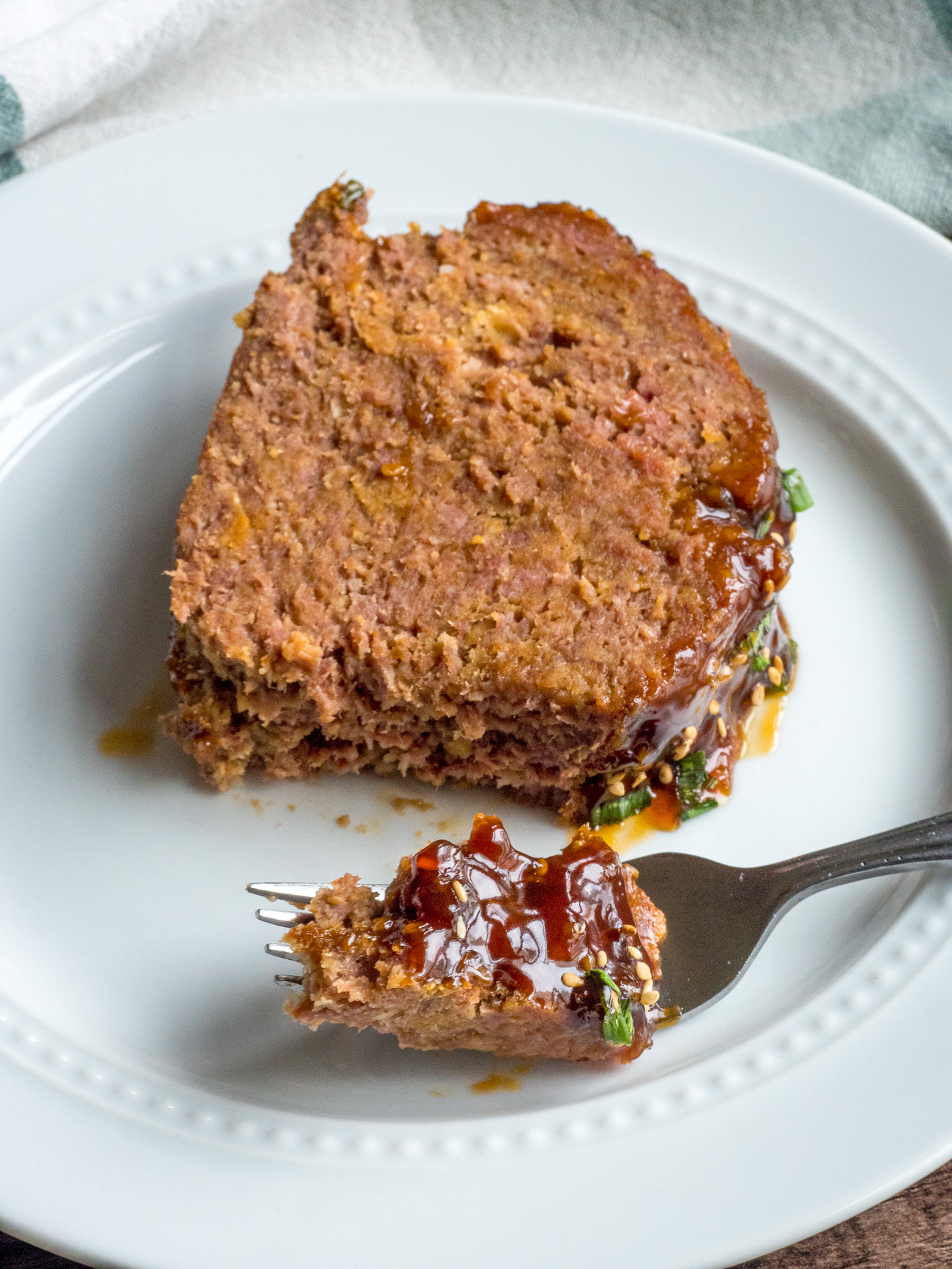 The base for the flavorful sauce comes from brown sugar, sesame oil, vinegar, and sriracha sauce. The wonderful thing about this glaze is that you can turn up the heat by adding a bit more sriracha sauce or keep it relatively mild. Either way, there will be tons of flavor in every bite.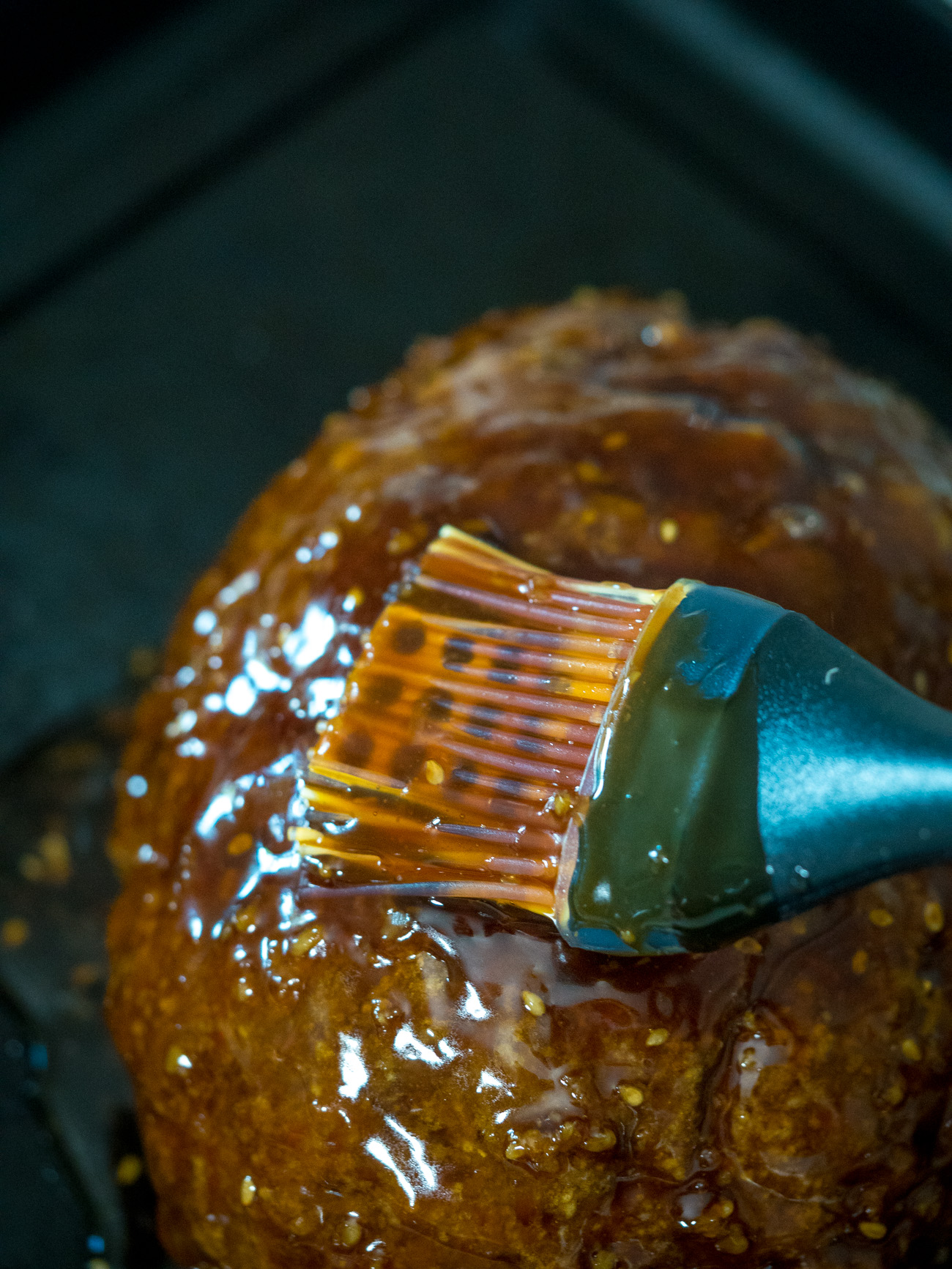 After the meatloaf has been baked and glazed and then baked again, the finishing touch is to sprinkle the top with chopped green onions and a few sesame seeds.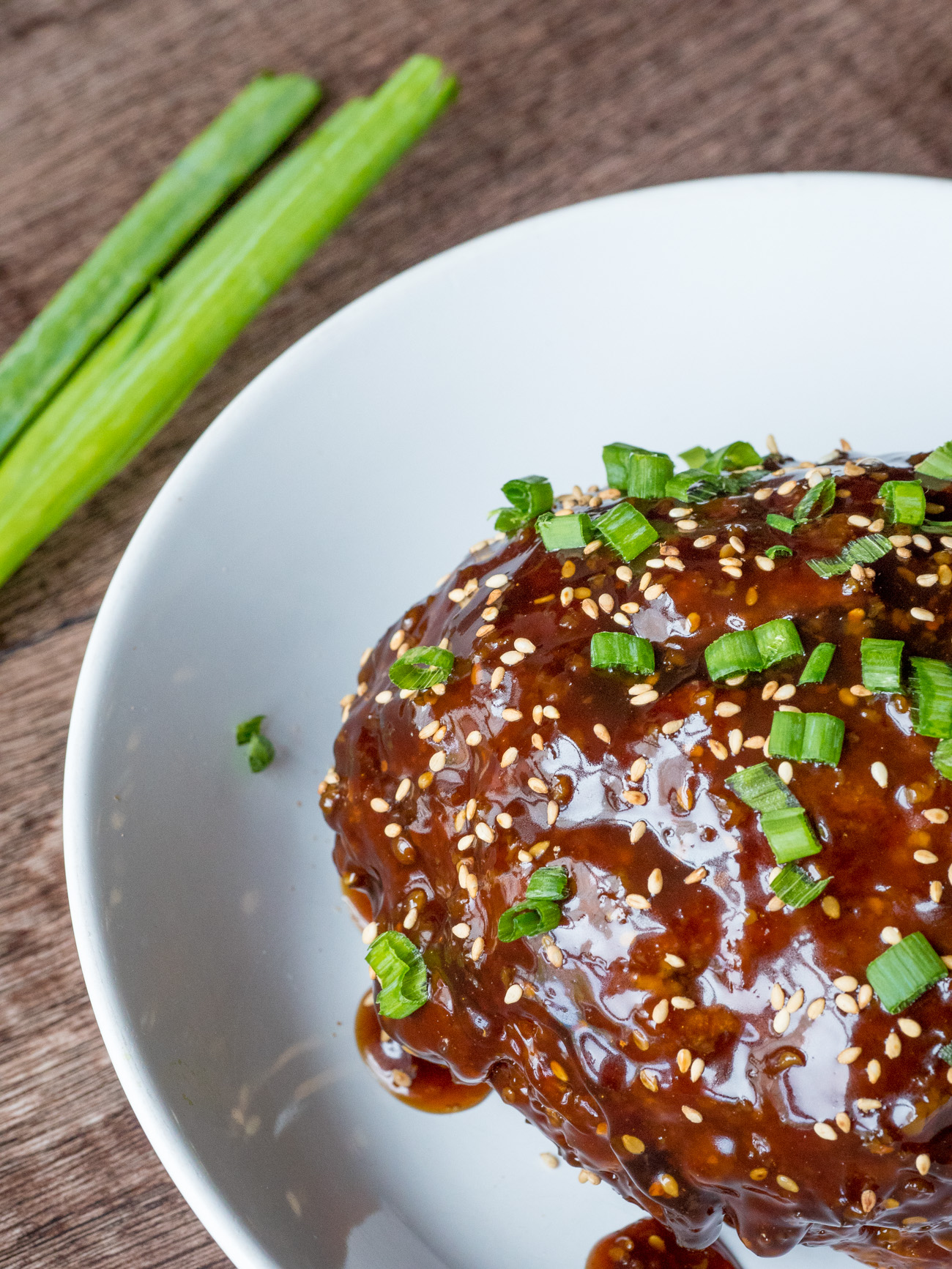 Serve this meatloaf alongside some smashed potatoes and some steamed vegetables and you've got a wonderful meal with tons of flavor. This meatloaf recalls the rich sauce you would find at a Korean BBQ restaurant for a meal that's anything but ordinary.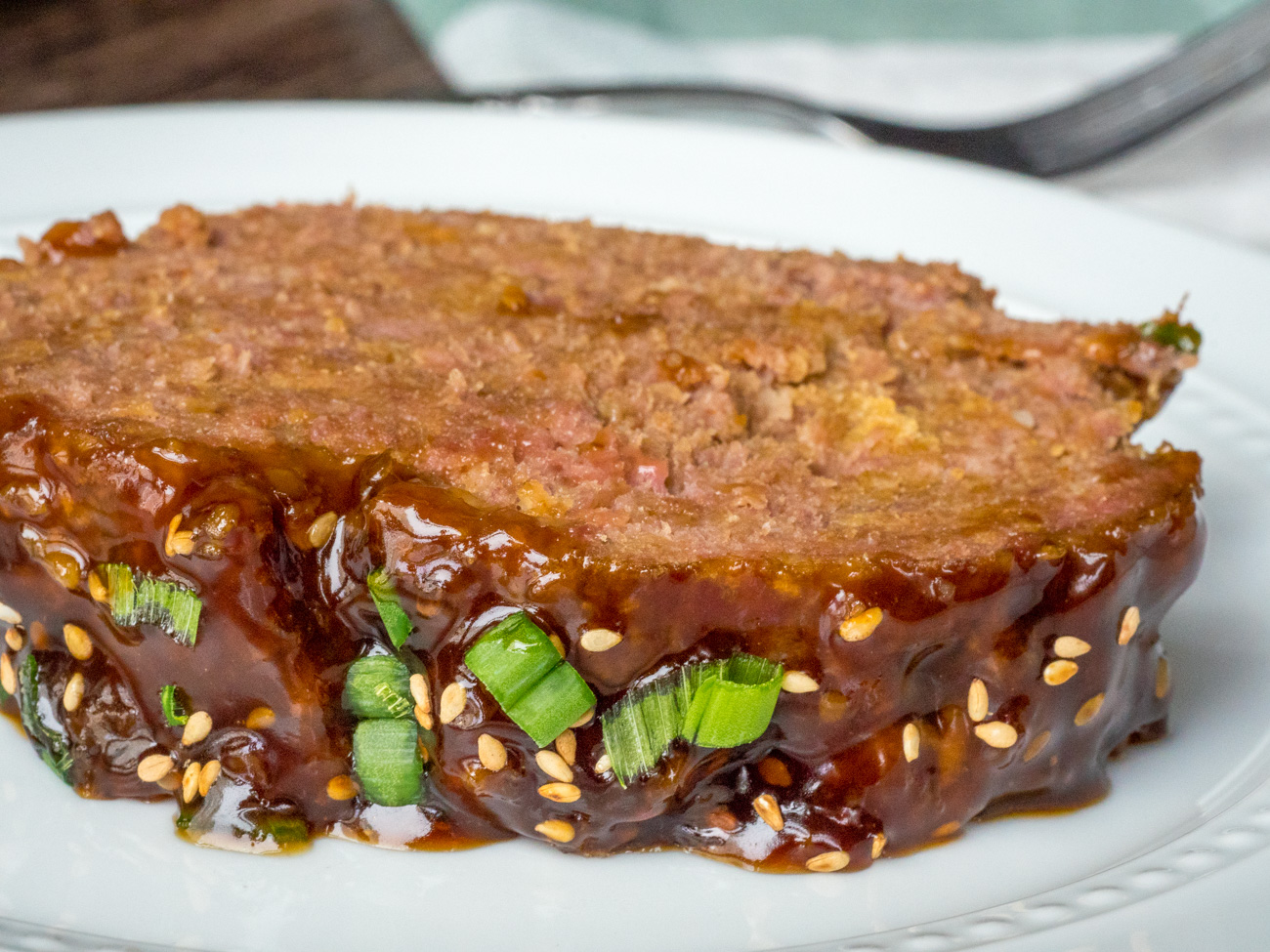 Korean BBQ Meatloaf
Serves 4-6
25m prep time
1h cook time
55m inactive
For the meatloaf
1 pound lean ground beef
1 cup bread crumbs
1/2 tablespoon sriracha sauce
1 tablespoon soy sauce
4 cloves garlic, crushed
1 teaspoon ground ginger
1 teaspoon sesame oil
1 egg
For the glaze
1 tablespoon sesame oil
2 tablespoons cornstarch
1/2 cup soy sauce
1/4 cup rice wine vinegar
3/4 cup brown sugar
6 cloves garlic, finely minced
1 teaspoon ground ginger
1/4 cup chopped green onions for garnish, reserved (optional)
sesame seeds for garnish (optional)
Preparation
Preheat oven to 350˚. Mix together beef, egg, bread crumbs, sriracha, soy sauce, garlic, ginger, and oil.

Shape into loaf using 9x13 pan. Bake for 25 minutes.

For the glaze whisk together cornstarch and sesame oil in a saucepan over medium heat. Add in soy sauce, rice wine vinegar, sugar, sesame seeds, garlic, and ginger and stir. Simmer until glaze thickens stirring often.
Brush half of the glaze onto meatloaf. Bake for 25 more minutes.
Increase oven temperature to 450˚ and cover meatloaf with the remaining sauce. Bake meatloaf an additional 10 minutes. Garnish with green onions and sesame seeds on top (optional).
Recipe adapted from The Stay at Home Chef.
SKM: below-content placeholder
Whizzco for 12T