A citrus classic, but built to feed a whole crowd.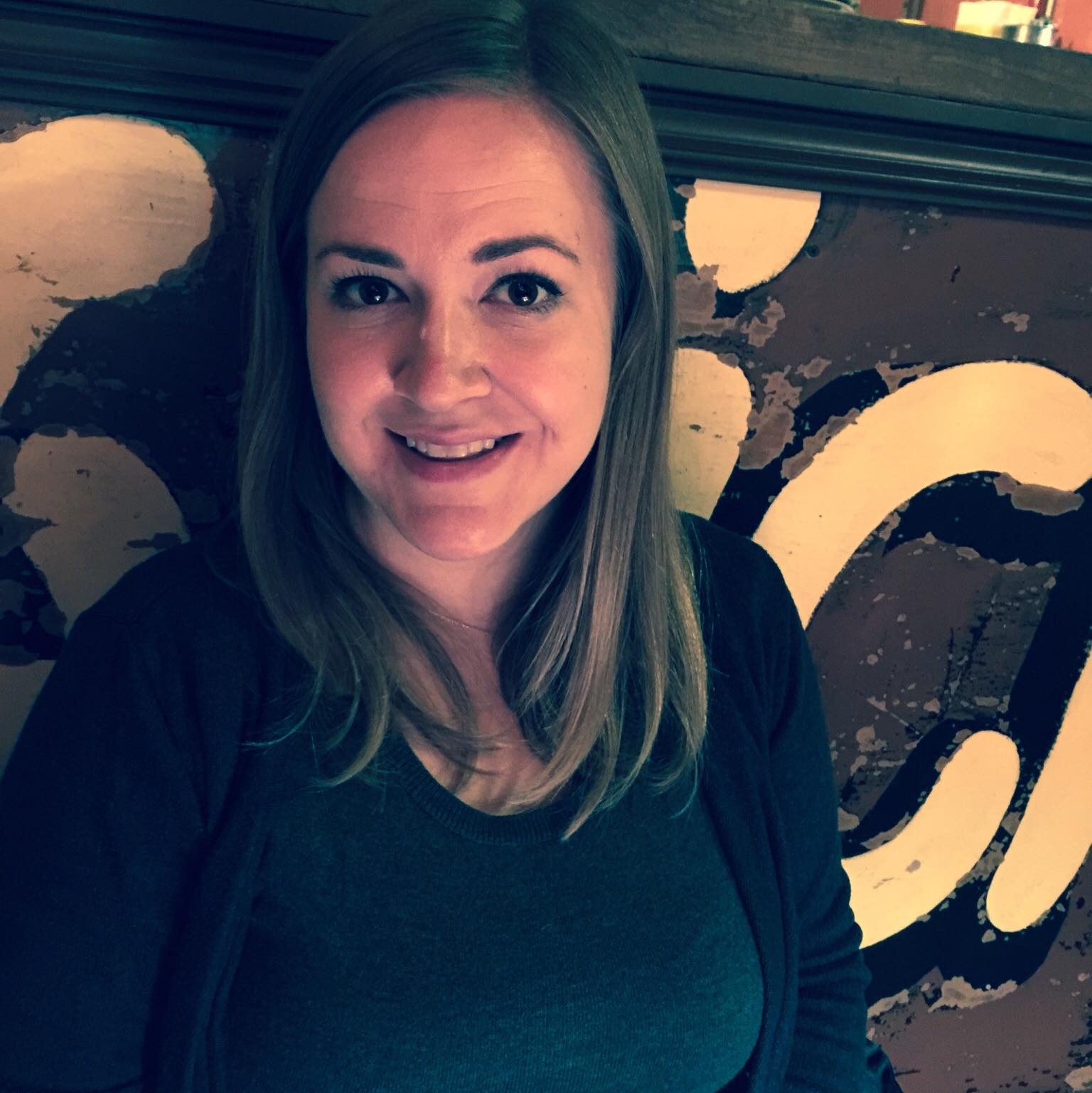 Kristy Norrell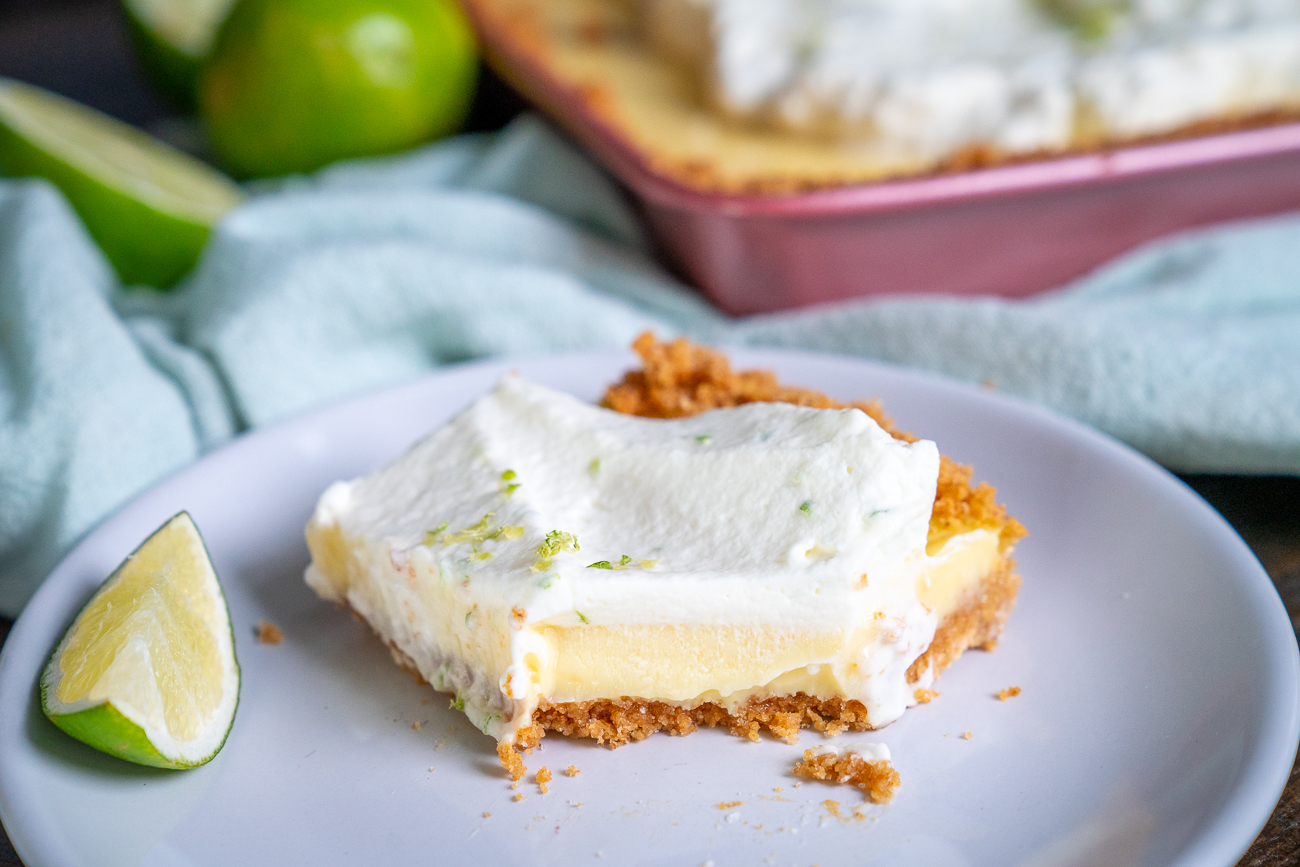 Some people aren't Key Lime Pie fans, and I don't think I'll ever understand it. Creamy, sweet custard with a zing of citrus flavor and the crunch of a graham cracker crust… What's not to love? I can't think of anything. (Except maybe a meringue topping. I'm all about the whipped cream topping here.) It's an especially perfect dessert as warm weather approaches and summers are certainly for gathering.
I think by now you all know my favorite dessert to feed a crowd — slab pie. So here's Key Lime Slab Pie — a way to bring a delicious enduring classic to a whole lot of people you love. (Or even just like, but they'll sure love you after this.)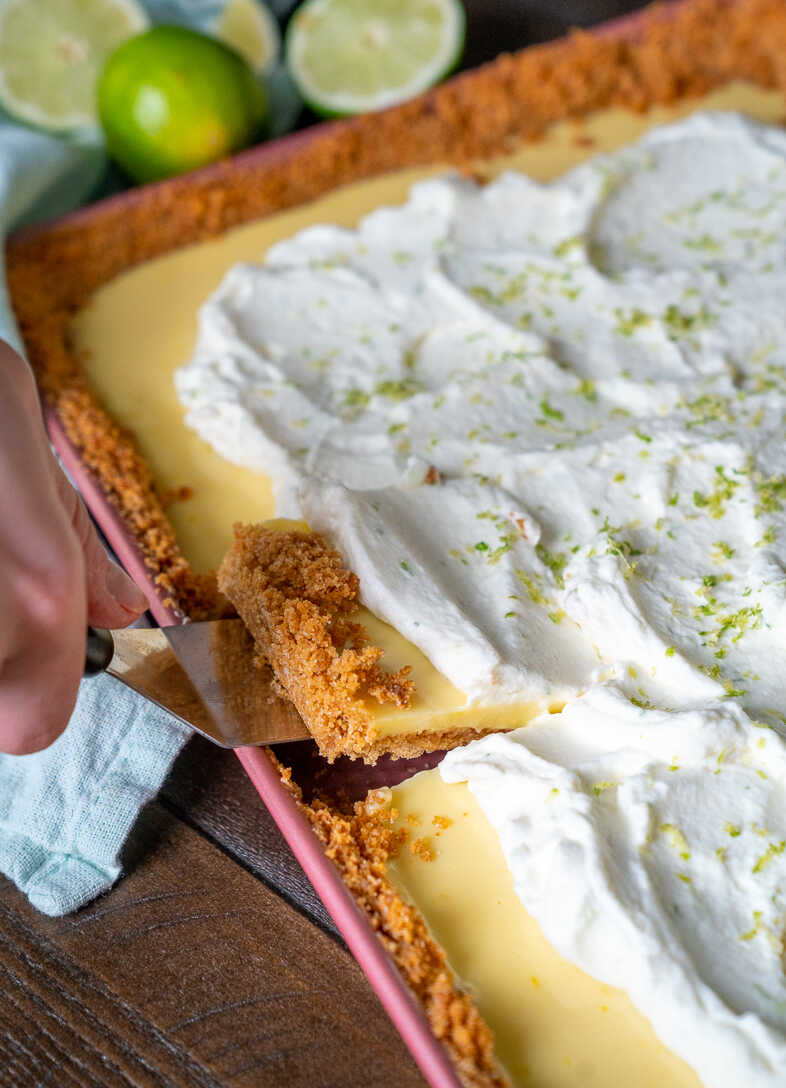 You don't really need a lot of ingredients for a Key Lime Pie, slab style or otherwise, just some graham crackers, sugar, and butter for the crust and some condensed milk, eggs, and key lime juice for the filling. (A touch of salt, too.)
If you can't find key limes, it's okay. There are purists who will say you can't, but you can approximate the experience pretty closely by using an equal mixture of lime juice and lemon juice. Don't stress over it.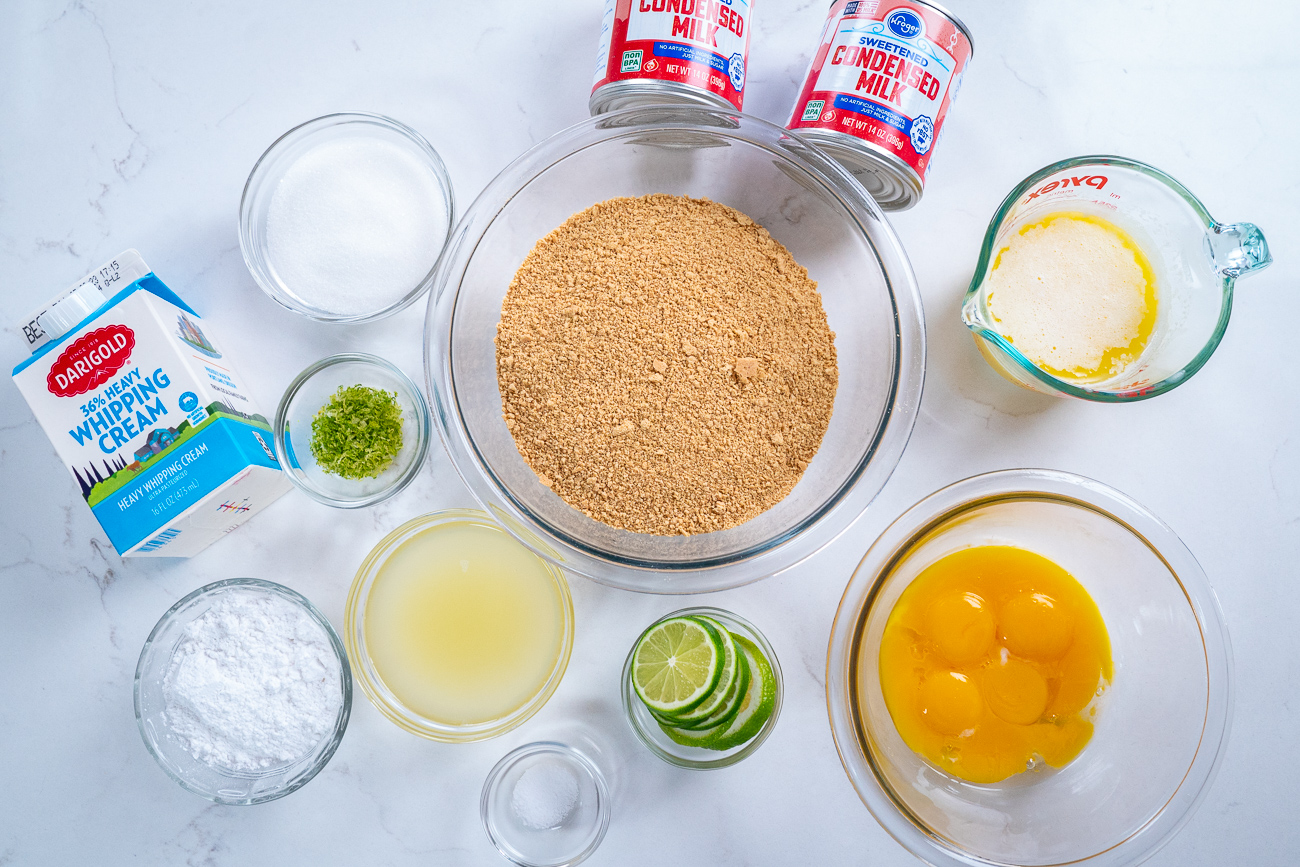 Mix up the butter, cracker crumbs, and sugar and then press that mixture into the bottom of your sheet pan. (You want a jelly roll pan, actually, which is about 10×15 inches.)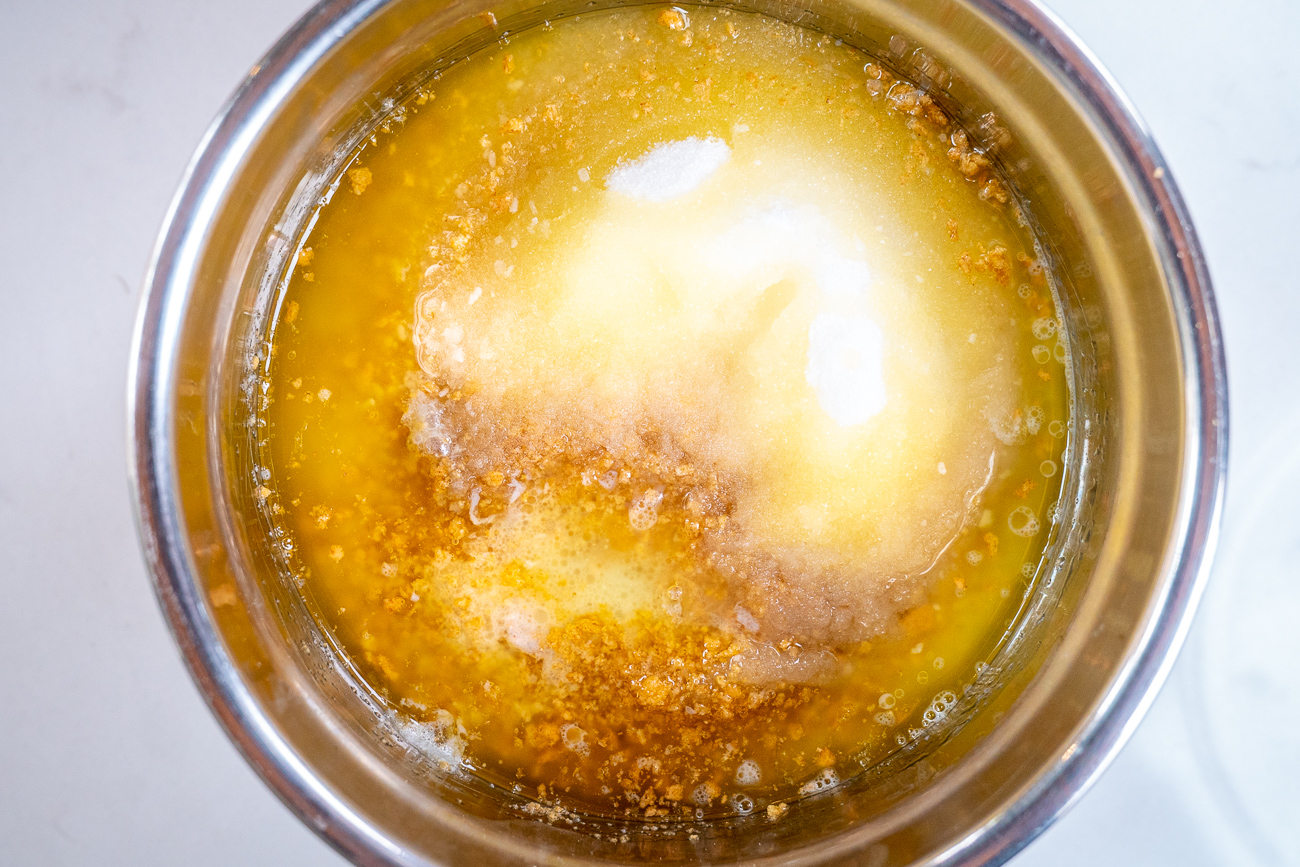 Bake the crust for ten minutes and while it's in the oven, mix up your filling, which is just a matter of whisking together sweetened condensed milk, egg yolks, key lime juice, salt, and lime zest. (I told you it was easy.)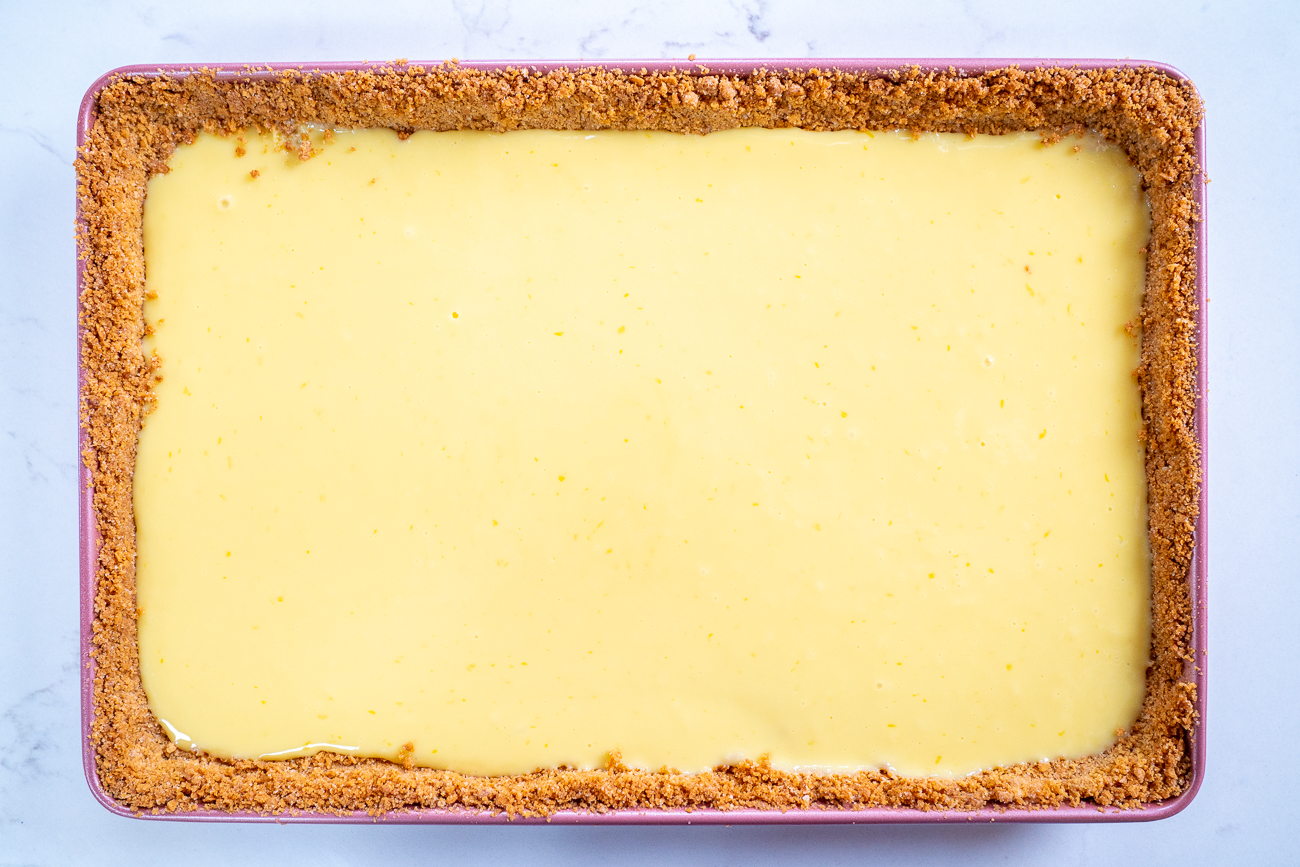 Once the crust has cooled at least a bit, pour that filling into the crust and tuck it back into the oven for just ten more minutes until it's set. The filling will still be a little jiggly but it will set up as it cools, I promise.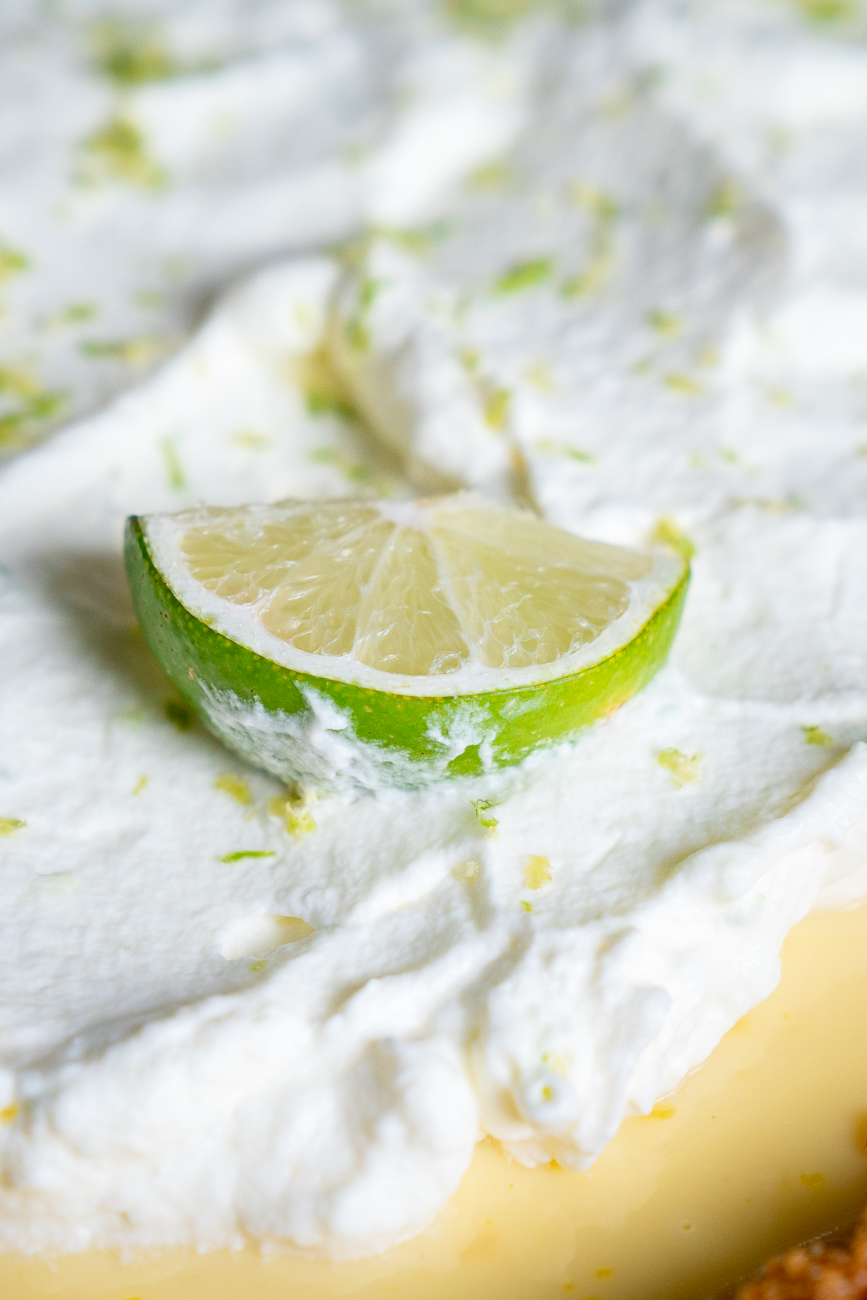 Now for the filling. Some people like meringue atop their Key Lime Pie but I am not one of those people. There are places I appreciate meringue, but with a citrus custard, I really just want the cool, creamy, sweet contrast of whipped cream. Plus it's really easy.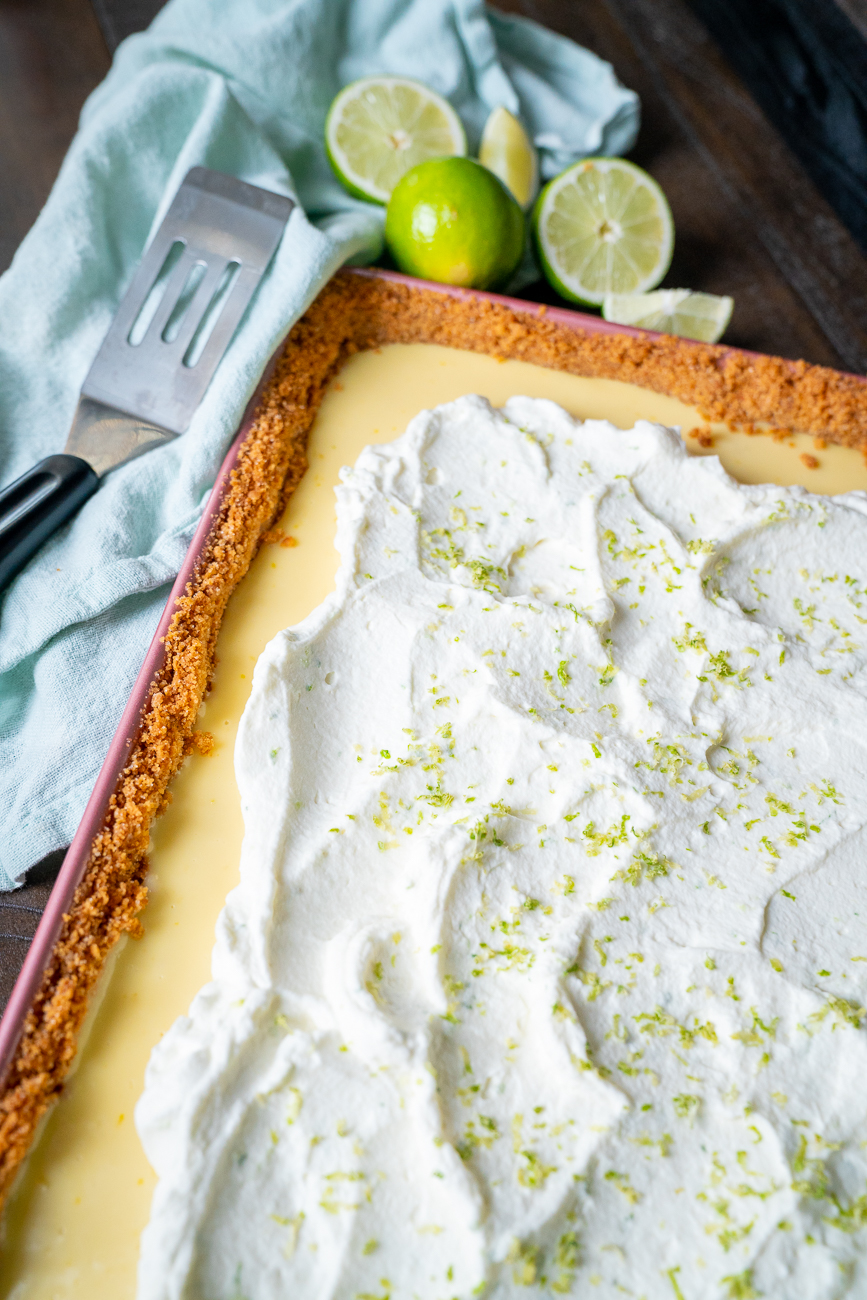 Whip some heavy whipping cream and powdered sugar to medium peaks, stir in a little more lime zest and spread it over the top of your pie.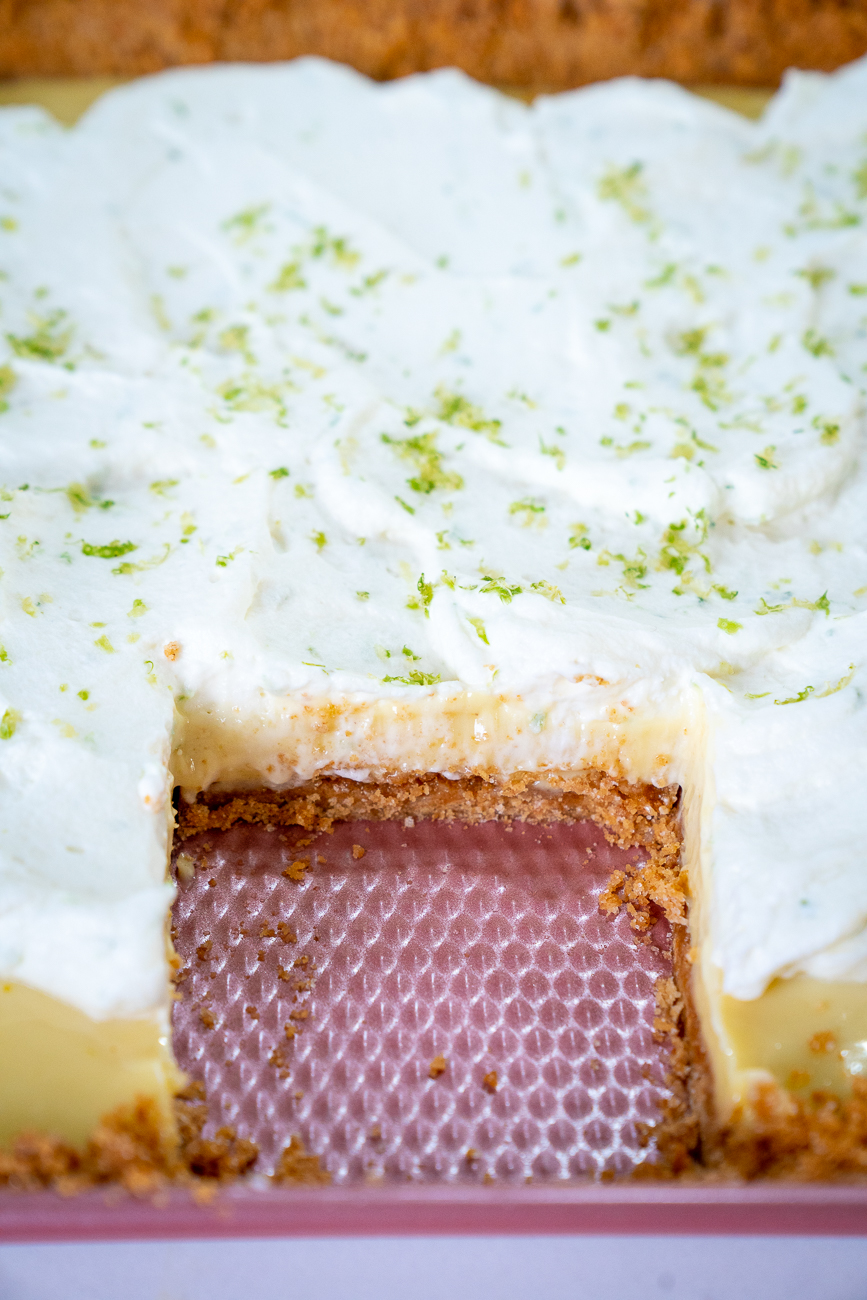 You can pipe it. You can get fancy. But if you just take a spoon and dollop it on and spread it about, you get to eat it a lot faster, and that's all that really matters, right?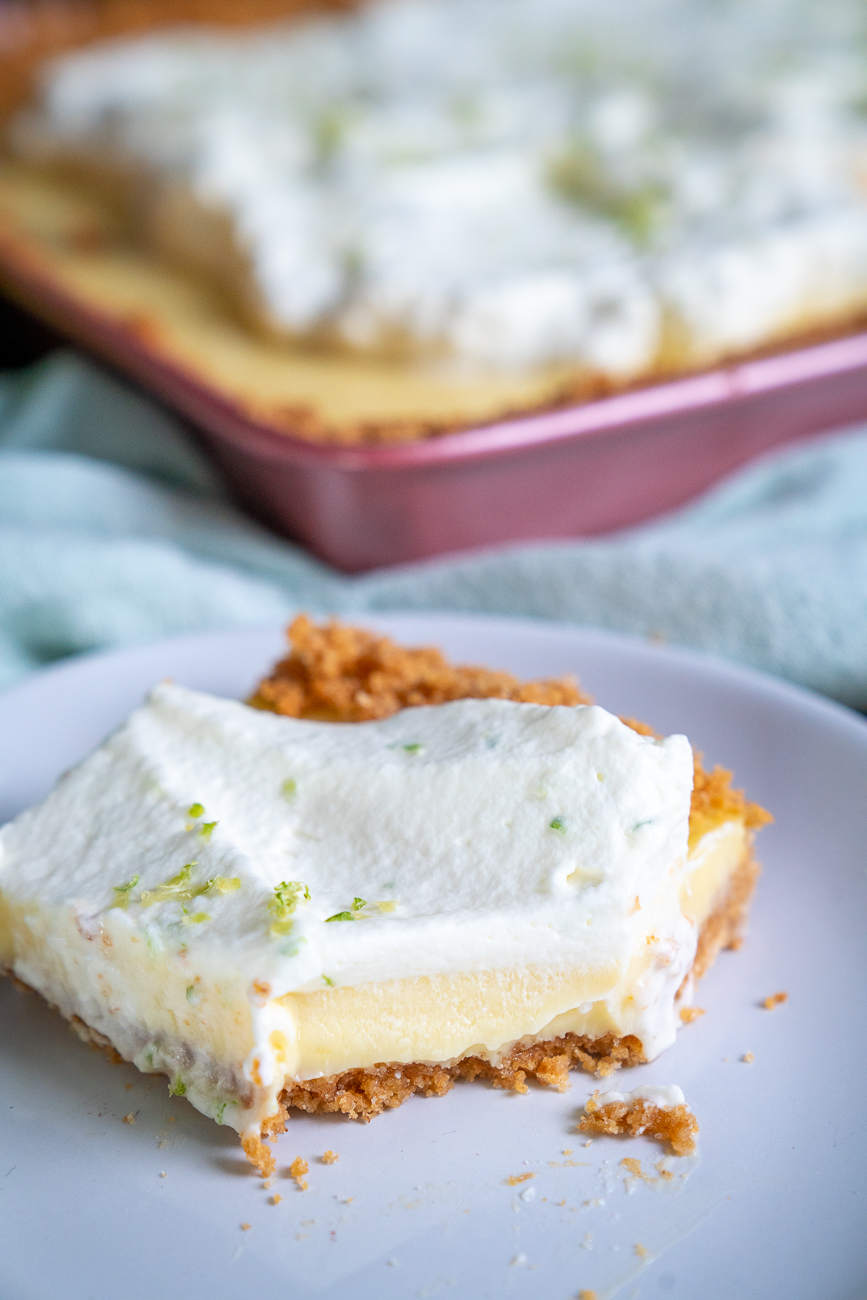 Key Lime Slab Pie
Serves 12
20m prep time
20m cook time
For the crust:
3 1/2 cups graham cracker crumbs
3/4 cup unsalted butter, melted
1/2 cup granulated sugar
1/4 teaspoon salt
For the filling:
2 (14 oz each) cans sweetened condensed milk
6 egg yolks
1 cup key lime juice (about 4 lbs key limes)
1/4 teaspoon salt
2 tablespoons lime zest
For the topping:
1 cup heavy cream, chilled
1/2 cup powdered sugar
1 tablespoon lime zest, plus more for topping, if desired
Preparation
Preheat oven to 350°F and grease a 10x15-inch jelly roll pan with butter or nonstick spray. Set aside.
First, make the crust:
In a medium bowl, stir together the melted butter, graham cracker crumbs, sugar, and salt. Press mixture firmly into bottom and sides of prepared pan, then bake 10 minutes.
Remove pan from oven and allow crust to cool while you work on the filling:
In a clean medium bowl, whisk together the sweetened condensed milk, egg yolks, lime juice, salt, and lime zest. When well mixed, pour into cooled crust and bake 10 minutes more, or until small bubbles appear at the service and filling starts to look set.
Filling will be slightly jiggly but will set as it cools. Transfer to refrigerator to cool completely while you make the topping:
In the bowl of a stand mixer or a large bowl, combine whipped cream and powdered sugar. Using the whisk attachment for your stand mixer or a hand mixer, whip on medium-high speed until medium peaks form. This should take about 4 minutes. Add lime zest and mix to combine.
Pipe or spoon onto chilled pie. Top with more lime zest, if desired. Slice, serve, and enjoy!
Recipe adapted from Southern Eats and Goodies.
SKM: below-content placeholder
Whizzco for 12T